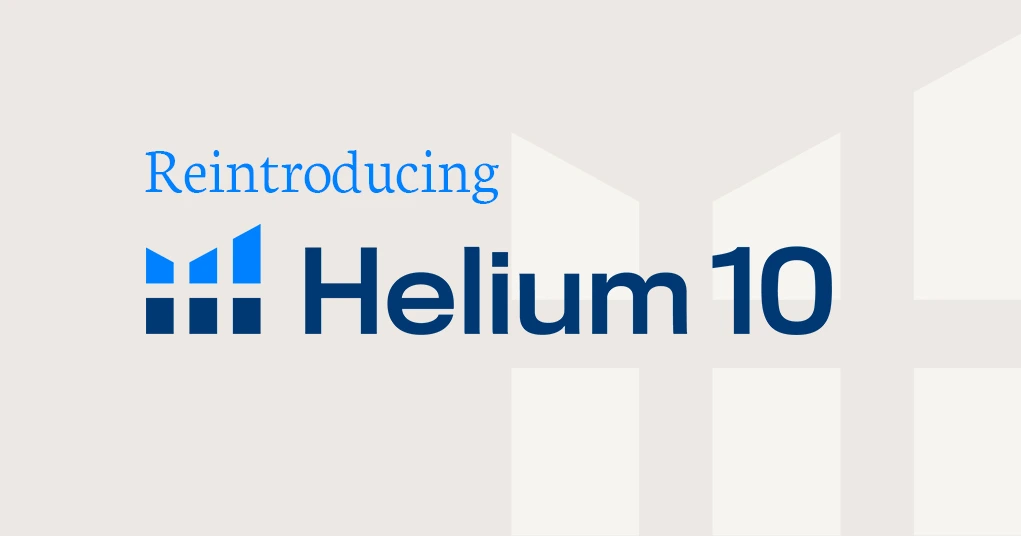 Reintroducing Helium 10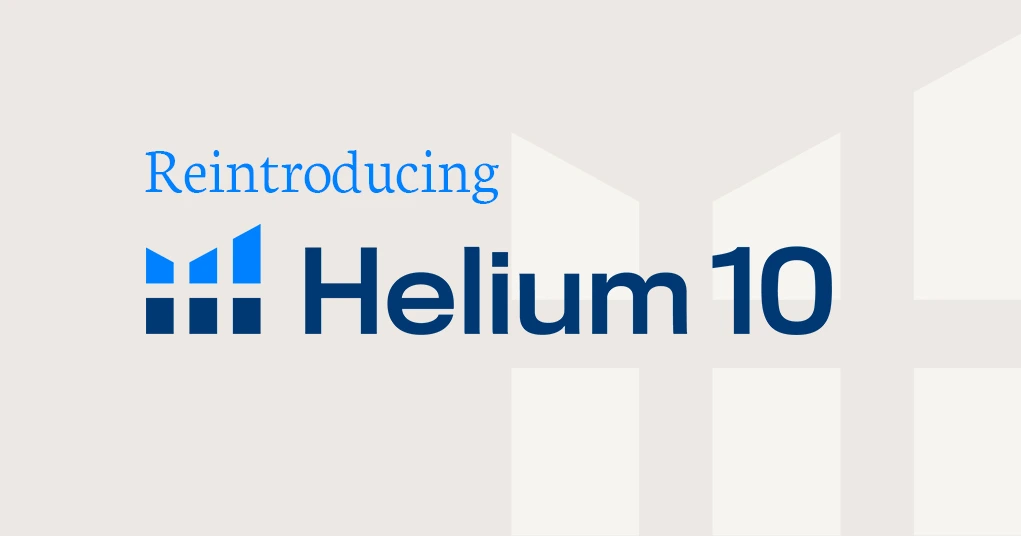 Humble Beginnings
In order to explain the reason behind our new look, we have to go back to late 2015, one year before Helium 10 was born. The story might surprise you. It began when Manny Coats and Guillermo Puyol set out to explore the e-commerce boom that was happening on Amazon. Back then, the plan was to start an e-commerce company selling private label products on Amazon, and to document the journey on a podcast. And so it began. The AM/PM Podcast was launched, with Manny as the host. His style was different than most; he was down-to-earth, approachable, and had endless enthusiasm for the future. He interviewed the smartest people he could find and shared his journey with listeners — failures, successes and everything in between. This was the start of our community.
As time passed, the podcast grew in popularity and so did Manny's understanding of the Amazon marketplace. He quickly realized that there was no software that could accomplish the things Amazon sellers truly needed. So he created one tool and offered it for free to podcast subscribers. Then he created a second tool, and a third. As the word spread, the community grew and so did their needs. Just like that, Helium 10 was born.
Helium 10 at its Core
The next two years were full of risks, rewards, and all the ups and downs that most startups face. In these early days, the entrepreneurial spirit became ingrained in Helium 10. Every day there was a sense of excitement in the air, as it was 'all hands on deck' to solve real problems for our users. We take the same approach today as we allow your needs to define our future.
But as our community and team grew, we realized our brand had some catching up to do. So we took time to think about our history and what truly defines Helium 10 at its core. In some ways, it was difficult and uncomfortable, but in many other ways the answer was right in front of us the entire time…
We're just like you. We're problem solvers, free-thinkers, Amazon sellers, and entrepreneurs in our own right. Any day of the week you can find dozens of our teammates in the office before sunrise, or working late into the night to publish a blog post, finish a line of code, or answer your support tickets. We take pride in bringing the same passion to Helium 10 that you bring to your business, because we're working for something bigger than ourselves. We're supporting hundreds of thousands of entrepreneurs who are trailblazing the future of commerce on Amazon. 
Reintroducing Helium 10

This milestone is more than a new logo and visual identity. It marks a new beginning for both of us. For you, the opportunity on Amazon is greater today than ever before, especially as the transition to e-commerce from traditional retail accelerates. For us, this means a renewed sense of purpose and commitment. The sole reason we're in business is to empower entrepreneurs to create and grow lasting e-commerce businesses on Amazon through analytics and education. This renewed purpose is what defines Helium 10 and the future for Amazon sellers.
The sole reason we're in business is to empower entrepreneurs to create and grow lasting e-commerce businesses on Amazon through analytics and education.
Say "hello" to the Heliostat – a more simple, recognizable mark that honors our roots while looking to the future. A heliostat is a device that moves in tandem with the sun to reflect and harness its power. In the same way, Helium 10 faithfully tracks the changing Amazon landscape, reflecting the truth back to our users to help them harness their potential and grow a lasting business.
Everything and More
Helium 10 began by solving the needs of one seller. As we evolved, we found solutions for many sellers. The biggest problem we solved that continues to drive innovation within Helium 10 today, is a fragmented software marketplace. In the beginning, sellers had to manage multiple software subscriptions to successfully compete on Amazon. That's why, three years ago, we set out to change that. We believe Amazon sellers only need one software subscription to start, manage and grow their business on Amazon. That means a single hub to manage your business and one source of data you can trust. And as we look back in order to look forward, it was your feature recommendations, tool requests, and feedback that turned our belief into a reality.
So in a sense, we made it—our work as a community has paid off. But if you know anything about Amazon, you know things change fast. For that reason, our work is not done. Your business is growing and you will always need more. And today, our ability to provide you with more is greater than it ever has been. That's why we're here, committed to giving you more now than ever before… more tools, training, content, answers, community, more value.
Of course, a new beginning means nothing without exciting things to look forward to. So what can you expect in the future? In short, everything and more. This new update gives a more familiar look across our website, marketing materials, communities and software. Within your Helium 10 members area, you can expect a more consistent look, improved experience, and an accelerated feature release schedule in the coming months. Most importantly, our lines of communication are more open now than ever before, and we're eager to turn your next feature request into our next feature launch.
We're on a mission to provide sellers with the tools, education and community they need to thrive in the future of e-commerce
Celebrating Entrepreneurs
Today marks a new beginning for this community. It allows us to reflect on the humble beginnings that most businesses are lucky to experience, while looking forward to a better, more exciting future. This new logo and visual identity is a celebration of entrepreneurs like you and the community that holds us all together. But a community is nothing without two-way relationships. And while this brand refresh gave us a chance to tell our story, there's nothing that would make this new beginning more successful than if you told us yours. So, share your story with us. Tell us about your business and the story behind 'why' you got started. We'll amplify your story and help you share it with the world, because the world needs more entrepreneurs like you.
Achieve More Results in Less Time
Accelerate the Growth of Your Business, Brand or Agency
Maximize your results and drive success faster with Helium 10's full suite of Amazon and Walmart solutions.