Prestozon on COVID-19 (Coronavirus)
Updated on: October 29, 2020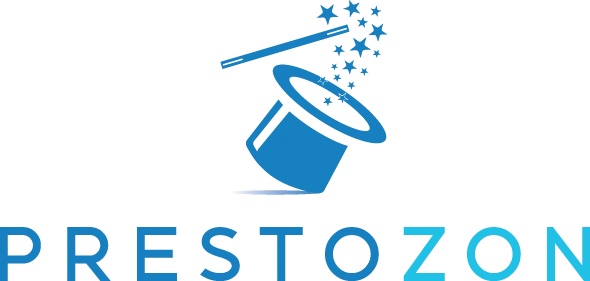 Given the concerns of COVID-19 we wanted to share with you a summary of how we are prepared to support the Prestozon community. Our team will be continuing to work remotely and operate business as usual as we move forward together. Please don't hesitate to reach out if we can be helpful.
First and foremost, we hope all of our partners and their loved ones are safe and healthy during the COVID-19 pandemic. While this article will be discussing some of the business level effects of this situation, these pale in comparison to the scope and depth of the humanitarian crisis we now face as a global community. Please follow all quarantine and health suggestions from your local governments; these precautions are not just about your own health, but the health and safety of the most vulnerable members of your community.
We aren't first responders or manufacturers, we're data analysts and software professionals.  As such, we've been keeping our eyes out for interesting data and analyses. Here are some of our favorite articles and tools that we've found so far:
Kinsa Health Weather Map– Our friends at Kinsa are doing incredible work tracking this pandemic through their smart thermometers.
JHU COVID-19 Dashboard – Johns Hopkins University has been collecting and tracking data across a multitude of data sources.
COVID-19 The Unexpected Catalyst for Tech Adoption – Neilsen has been doing some incredible consumer behavior analysis.
Key Consumer Behavior Thresholds Identified as the Coronavirus Outbreak Evolves – Another one of our favorites from Nielsen.
In an important act of selflessness, Dierk promises to wear his wizard hat 🧙🏻‍♂️during all video calls until these quarantines are behind us in order to keep morale up.
What COVID-19 means for your Amazon business
We already have data from heavily affected countries that suggest online shopping increases as much as 80% in the midst of the pandemic.  This seems to be driven disproportionately by older demographics as health concerns and slower previous adoption of online purchasing lead to more incentive and more potential market share.  This increase is also going to focus primarily on these industries, many of which Amazon has prioritized in their fulfillment centers so they can more quickly deliver them to consumers in need:
Food and Beverage
Health & Wellness
Home Fitness and Home Activities (especially to entertain children)
Home Office 
Kitchen Goods & Appliances
Online Education
If you are in these industries, you will most likely be seeing increased demand already and over the coming months. You'll also probably see more competition enter the space. From a PPC perspective, though there is an increase in available impressions, CTR has shown a decrease in the last week that has brought with it an increase in CPC.
While the COVID-19 pandemic will generally shift consumer purchasing online, a lot of these gains will be offset in the short term by significant unemployment and a general economic slowdown as the world reels, and recovers, from massive quarantines and business shutdowns. Stimulus packages in many countries should help mitigate consumer spending slowdowns, but will not stop them completely. Throughout these challenging times, some industries will see immediate and consistent boosts while others will see reduced sales and impressions. Keep in mind that, per the articles above, not every trend is obvious. Even struggling categories may find competitors unable to keep stock, or consumers becoming more or less price conscious. We're already seeing a significant performance boost by our agency managed accounts on the platform. This suggests that savvy managers can and will find the successful niche in any climate.
If you are planning on changing your PPC strategy, remember that Prestozon's bid algorithm uses a variable date range based on the time since your last bid change.  This means that you can lower bid levels across the board manually and we'll pick up from there rather than using any data from your old bid levels.  
Stay Safe and Connected!
In addition to being Amazon PPC experts, we are, and have been for some time, a completely remote team that has been able to develop a cohesive and connected culture despite being spread across the globe.  If you have any questions about the new normal in the Amazon PPC landscape or if you are a newly remote team and want to discuss how we've been able to maintain a positive company culture in a remote setting, please reach out to [email protected].