Amazon PPC Management: Friend or Enemy?
Learn how Amazon PPC management is among the most powerful tools to be used for scaling a successful Amazon business.
Originally published on: August 26, 2022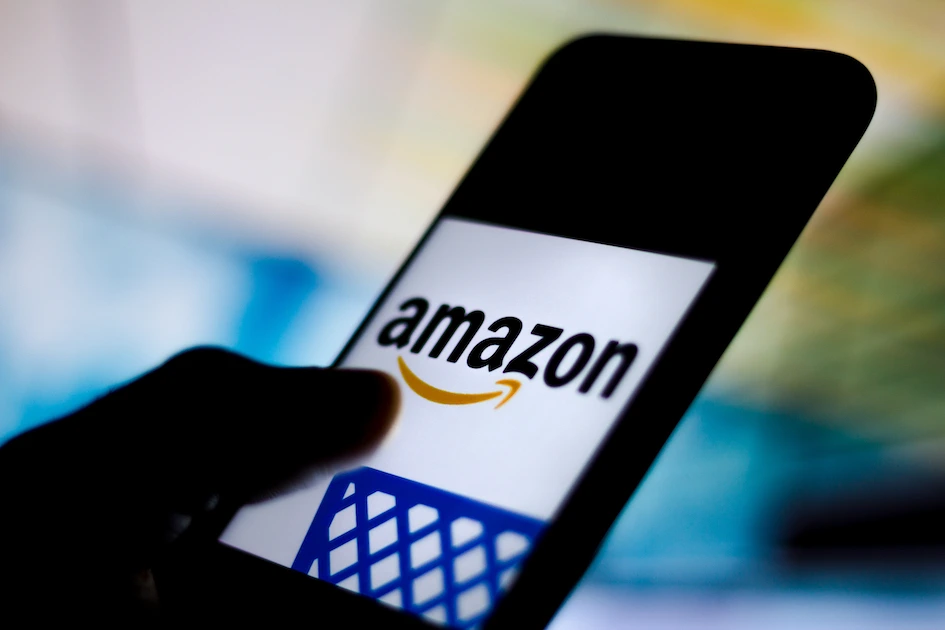 Do you want to become a 7-figure seller with great PPC results? Do you want an ACOS below 15% and thousands of orders per month? We all know this kind of catchy advertising type which is widespread all over the internet and intoxicates the audience by inducing fake expectations. 
Let's be frank: selling on Amazon is a complex business that requires time and knowledge. You need to get the ball rolling by putting a lot of effort in the pre-launch preparation phase, and to keep on moving by constantly testing various solutions until you reach an optimum level. And let me tell you something – even when you reach a comfort zone, you should never set and forget! This business is super dynamic, and a lot of things can happen overnight that can burst your bubble! 
PPC is among the most powerful tools to be used for scaling an Amazon business. Whether we are talking about launching a new product or growing a mature one, there are a lot of strategies to be tested to increase conversion and sales. A PPC strategy should always be tailored based on the products' features, niche, and competitors and should always be combined with other techniques – listing optimization, professional design projects, well-defined ranking strategies, and budget planning. Although PPC is the engine of the machine called Amazon, it cannot be ignited without other factors. 
Even though there is no universal PPC strategy that works for all products, there are definitely a couple of ground rules widely applicable that can give your product's performance an advantage from the very first beginning.
Top 3 Rules I Like the Most: 
1. Create a Master Keyword List
Always perform extensive keyword research and create a Master Keyword List (MKL) to be used for both PPC and Listing SEO. The MKL should be created based on the search volumes,  relevancy, ranking potential, and competitors' performance. The ideal scenario is to sync your keywords from PPC campaigns with the keywords used in the listing: use the most powerful KWs in the title and add them to campaigns with aggressive bidding values.
Helium10 is a great tool that can help you create a strong Master Keyword List from scratch. Here's a super easy way to get started: find the first 10 best-selling competitors in the niche and run Cerebro (Reverse Product Lookup) from Helium 10. You'll get plenty of keywords! The most interesting feature is that this tool gives you access to a wide variety of filters and sorting algorithms. Sort by search volume, and sponsored/organic rank, check the trend volume search over the past 30 days, and look into the keyword distribution or word frequency. This database should be more than enough for you to start building the Keyword Master List. 
2. Utilize Keywords
Use the keywords from the Master Keyword List in Exact Campaigns. The benefit of having such an analysis on hand is that you know exactly where the highest potential for your product is, and you can directly target it. 
3. Create Campaigns
Make sure you well-organize your work: create campaigns using 8 to 10 keywords or ASINS  (maximum) and keep keywords with similar search volume within a certain campaign. Group the keywords based on their roots. For example, if you sell rolling pins do not include "rolling pin" and "baking roller" in the same campaigns – even if they have similar search volumes. You can consider creating one campaign with the root "rolling pin" and another one for "baking roller". 
These are the ground rules for campaign creation, now let's talk a little bit about budgets. A question that we frequently receive is how much money PPC costs?
Well, again – this depends on multiple factors, but here's an idea about how to estimate the costs of PPC in the initial phase. The rule of thumb is to keep the PPC spending equal to or below the gross margin. Of course, in the initial phase, we might not have the possibility to respect this range, but still – we can consider the PPC spending from the first month as an investment to be covered during the entire life of the product. 
Here Is An Example:
If you estimate to sell 30 units per day at 15$ (on the long term) and you estimate a margin of 30%, then you should consider a PPC spending of 135$/day
30 units*15$=450$/day revenue
30%*450$=135$
A successful product launch does not end with merely introducing the new product on the market and forgetting about it. Like any business, it requires constant involvement and focus, and any moment of relaxation can cost one a high amount of money!  
Well, now that the planning phase is over and we just launched the product, what should we do next?  What is the best approach to keep the ascending trend and not lose focus? I must admit that my favorite motto when it comes to PPC Management is "NEVER SET AND FORGET".  
3 Actions That Should be at the Top of Amazon Sellers' To-Do List: 
Daily and weekly checks of the PPC campaigns and adjustment 
New campaign creation, optimizing the active ones, and pausing the inefficient campaigns; 
Recurrent review of competitors by monthly niche reviews. 
Amazon is a super dynamic environment, and this implies constantly be up to date with all the changes that might occur in your market. Do your main competitors drop their prices? Maybe it's time for you to apply for some promotions as well. Do other sellers change bidding strategies? Then check out your own PPC strategy and try to surpass them.  
We know that selling on Amazon (and especially the PPC Management part of the business) might look like a  jungle, with risks at every step, but in fact, this is its beauty. Achieving great results in such a challenging and fast-paced environment will bring you tremendous satisfaction. 
Using a proven and well-defined strategy to sell on Amazon has an enormous impact on results by lowering the default risks, reducing the time for testing various unproductive and unprofitable strategies, and increasing the success rate. 
This being said, PPC can be super scary because you can lose a lot of money in a blink of an eye. But if you understand the basics of PPC, and you thoroughly plan and organize your strategy, this enemy can become your best friend for life!
Everything for your business on Amazon.
Find out more about our products by signing up or speaking with one of our
Customer Success representatives today. With us in your corner, you can enjoy
more sales and increased engagement from your Amazon business.
Chat with a Support Specialist