You Can Now Use Pinterest Trends to Gauge Amazon Opportunity!
Looking for the next big thing to sell on Amazon? You may need to take your product research off Amazon. Which Pinterest trends spell success?
Updated on: January 13, 2023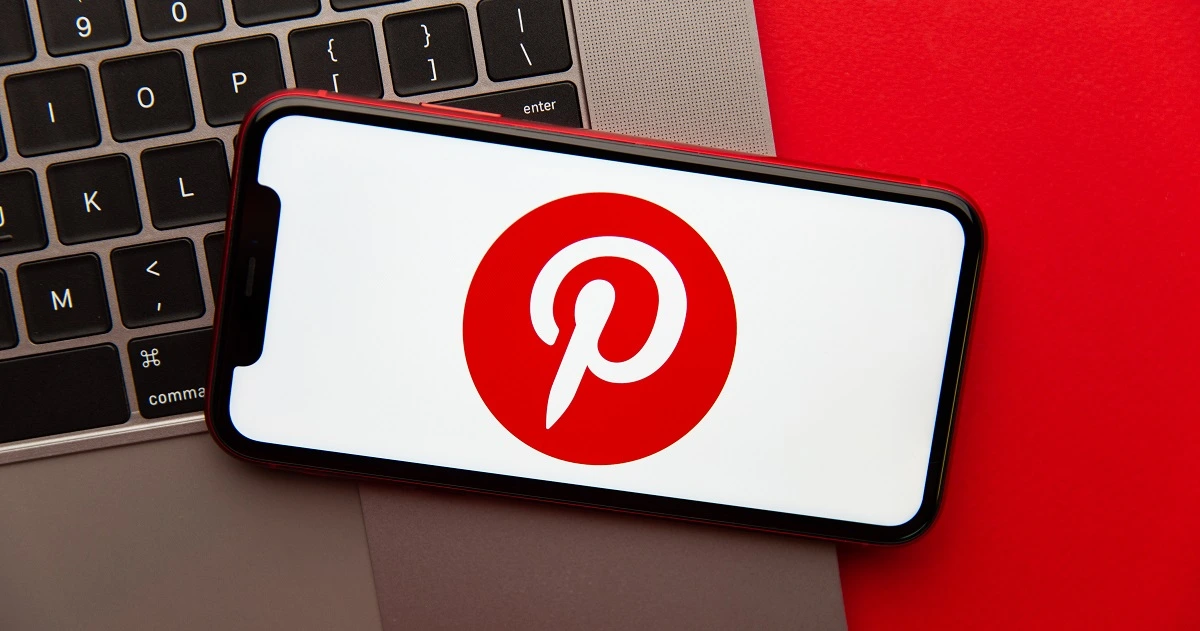 Scrolling through endless pages of Amazon FBA products, it's too easy these days to get discouraged. Is it really too late to find new product niche ideas on Amazon?
Absolutely not. You just have to know where to look. Many times you won't find inspiration on Amazon at all.
We're here to show you a new way to find potential Amazon product opportunities by extracting data from trends on Pinterest.
View the Pro Training Video here!
Yes… Pinterest
Pinterest is an image-sharing social media platform that prioritizes the discovery of "ideas" rather than concrete products. Simply put, it's a digital pinboard for saving visual inspiration.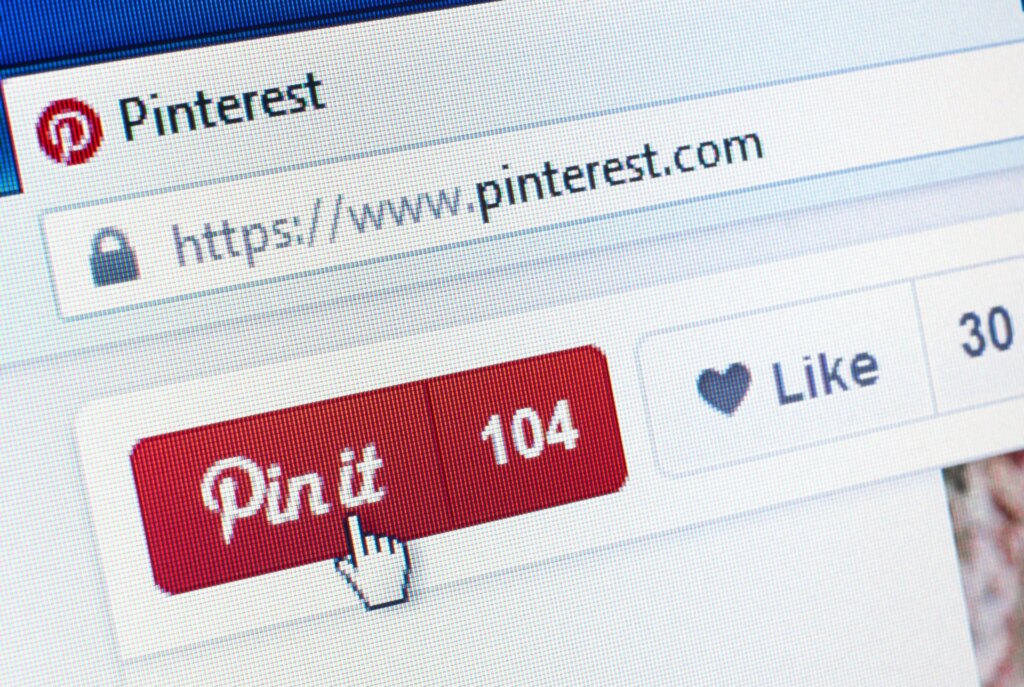 But, if you're an Amazon FBA seller, Pinterest can be used for more than just collecting DIY apartment design inspiration. Sometimes, if you're lucky, you can spot upcoming product trends that have not yet made a splash in the Amazon marketplace.
In its simplest form, a new product is a new idea. New products can take five months to surface on Amazon. New ideas take five seconds to pin on Pinterest.
Where is the New Helium 10 Pinterest Trend Finder?
On your main Helium 10 dashboard, scroll down halfway to the "Research a Keyword" widget. This is where you will see the "What's Trending on Pinterest" feature.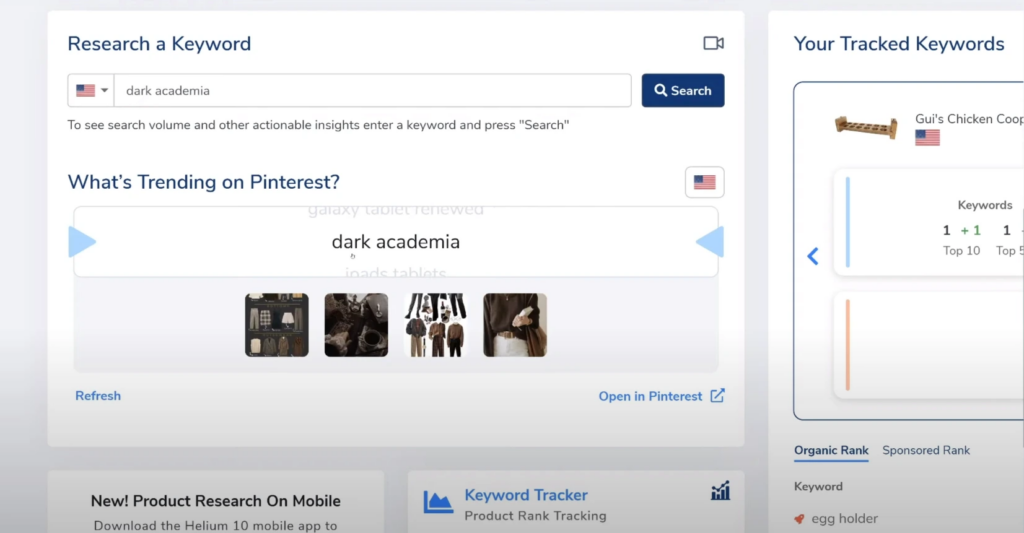 Think of this as a trending search slot machine. Every time you click "refresh" you get a new keyword that has been surging in recent popularity.
Where do we get this info? We extract all the keywords from Pinterest Trends (based on search volume) and show you which ones have increased over the last few weeks.
How do you know if a trending Pinterest idea is already on Amazon?
Click on "Open in Pinterest."
You will be directed to a graph visualizing the given keyword's trend on Pinterest over time. By opening the Demand Analyzer (part of the Helium 10 Amazon chrome extension) for that keyword and clicking "run analysis," we can see trends for these same keywords on Amazon.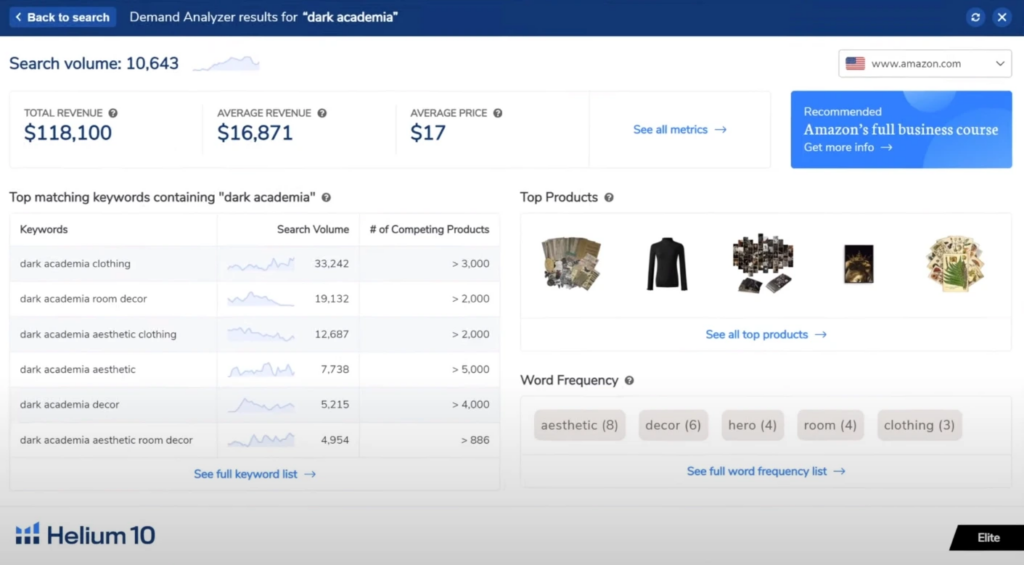 Results aren't always what you expect! Remember, trust the data not just your knowledge of the keyword!
For example, when using the Pinterest Trend Finder you may come across keywords for a meal recipe. Don't automatically stop the search there! If something is trending on Pinterest that isn't a product, spend some time to mentally branching out from the idea to think about the products surrounding it. A unique recipe may require a unique dish, or perhaps a unique display… now we're onto something!
Tip: To take a closer look into product viability related to your newfound keyword, plug it into Black Box's Niche Tab. This essentially performs an Amazon search within Helium 10, giving you real product results with backend search volume data.
Separating The Good, The Bad, And The Irrelevant
You'll notice after you "spin the slot machine" of the Pinterest Trend Finder, the chosen keyword will auto-populate in the Research a Keyword widget search bar, directly above. Clicking "Search" will give you a breakdown of the top keywords related to your seed keyword. This breakdown includes both search volume and the estimated number of competing products on Amazon.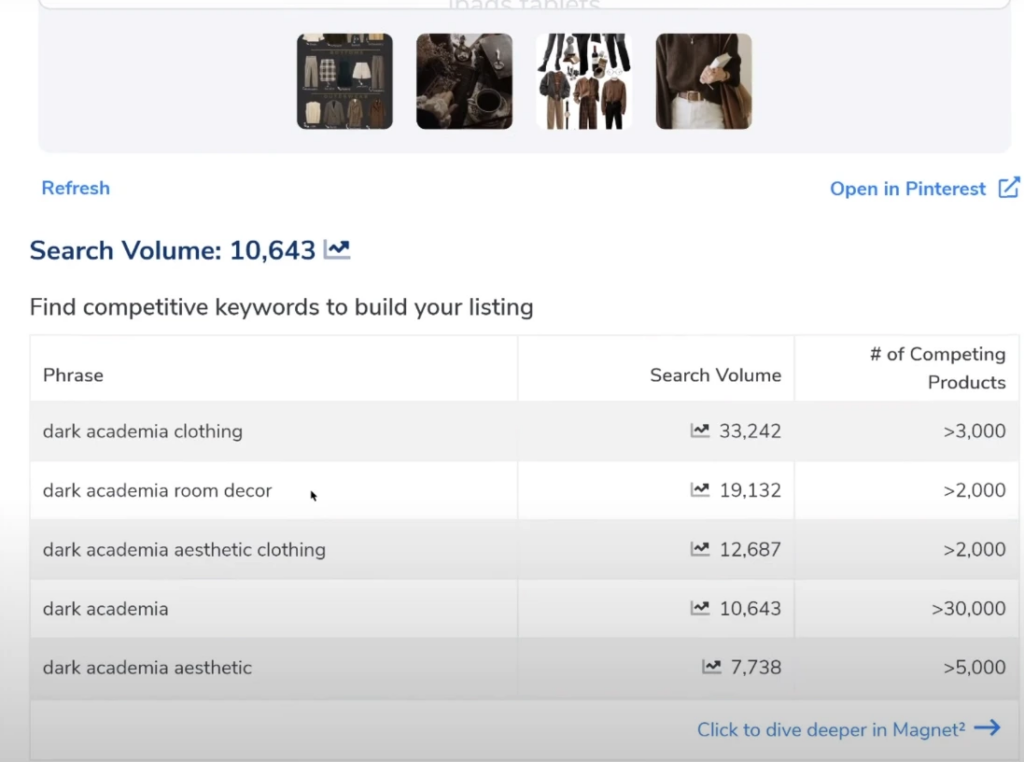 You can always expand this list by clicking "dive deeper into Magnet." By using Magnet's advanced filter, "show phrases that contain," we can force the Amazon keyword research tool to only show us keywords including the exact phrase we want. Sorting results by search volume will neatly organize the most popular, relevant keywords for you to chase down on Amazon.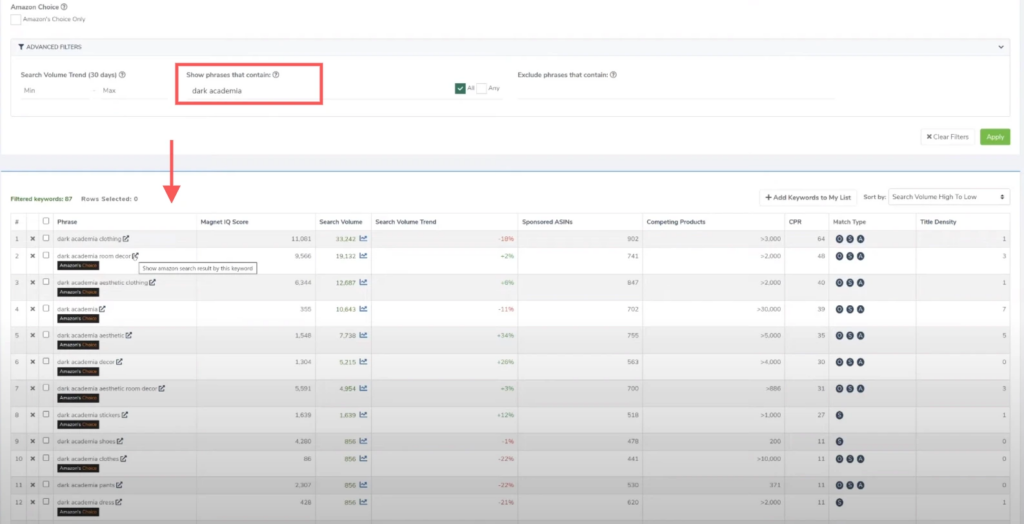 Tip: When you are chasing keywords down on the Amazon marketplace, don't forget to pull up Xray (part of our free Chrome Extension) to view estimated sales, revenue, Amazon fees (and more) for every product!
There's STILL One More Level of Keywords to Find…
We're not done yet.
While browsing Helium 10 Xray results, select an item from the page you want to do more Amazon product research on and click "Run Keyword Search." This will take you directly to Helium 10 Cerebro for that list of keywords from Xray. Here you can input a minimum search volume (ie. "only show me keywords selling more than an estimated 1,000 units per month") and an organic rank range (ie. "only show me keywords ranking from positions 1-10.")
Now you have even more keywords; these ones hyper-focused based on search volume performance.
Spinning Is Winning
And to think all this started from spinning that little Pinterest Trend Finder slot machine!
As helpful as Helium 10's Amazon FBA selling tools are to help you find your next hit product, nothing in e-commerce is ever served ready-to-go on a silver platter. If you want a winning product idea, you're going to venture off Amazon to predict success.
But don't stop with Pinterest. As you can see above, using multiple product research tools for Amazon together like Demand Analyzer, Black Box, Magnet, Xray, and Cerebro works as a force multiplier for keywords with high buyer intent. Combined with the Pinterest Trend Finder, these tools allow you to build a keyword research list based on actionable data (like search volume) and gaps in the market (based on the number of competitors.)
Plus, it's just stupid fun to spin the Trend Finder wheel.
Everything for your business on Amazon.
Find out more about our products by signing up or speaking with one of our
Customer Success representatives today. With us in your corner, you can enjoy
more sales and increased engagement from your Amazon business.
Chat with a Support Specialist