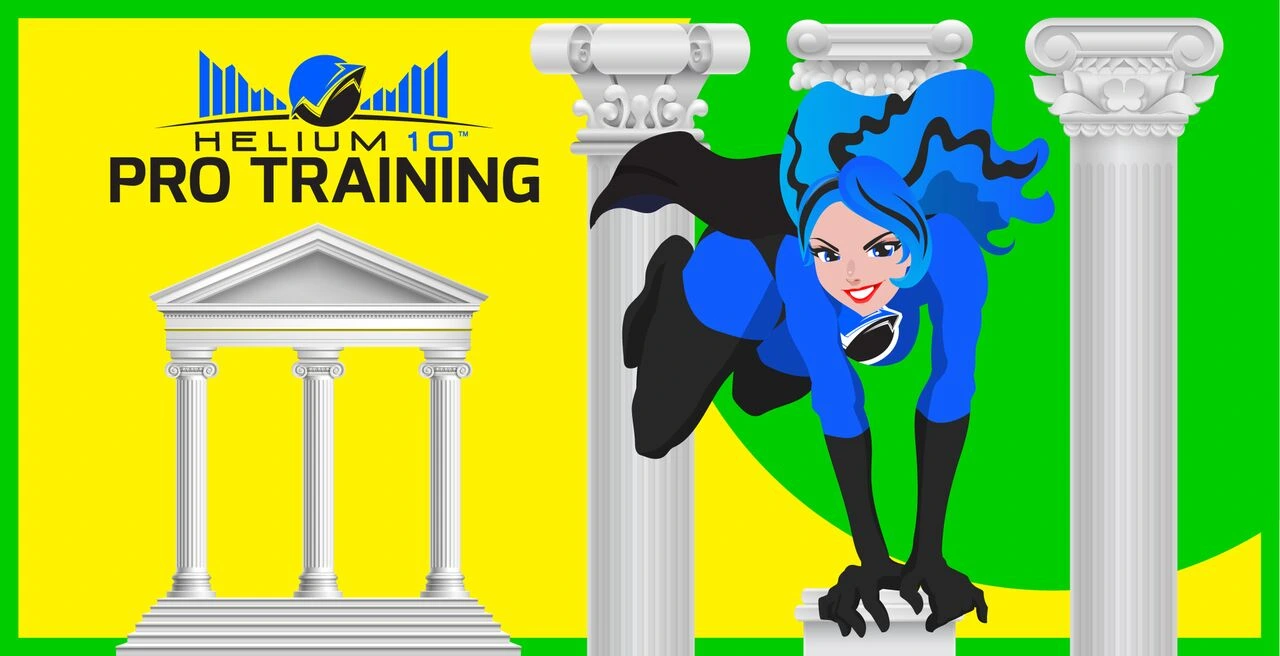 Posted on: May 22, 2018, By: Helium 10
Amazon Keyword Metrics: Sort Keywords Efficiently in Magnet
Using column headers in Magnet 2.0 can help sellers sort through Amazon keyword metrics more effectively. While each feature within the Magnet 2.0 software is unique in how it helps in product research, the column headers sift through the information to present it in a way that's more tangible.
Amazon keyword metrics in Magnet 2.0, using column headers, help sellers sort through listings more effectively.
Usually, when investigating a certain product, sellers rely on a seed word to generate information. The outcome is often a deluge of terms and phrases that aren't always related to what sellers need. Amazon keyword metrics address this issue for sellers.
Having specific criteria by which to conduct a search can reduce the results to a more manageable volume of data. It can also produce more reliable keyword listings relative to Amazon.
Magnet 2.0, the Amazon reverse keyword search tool, has multiple ways to look for targeted keywords. While each feature within the software is unique in how it helps in product research, the column headers sift through the information to present it in a way that's more tangible.

To see how the Magnet 2.0 column headers list the keywords for a particular listing in the Amazon keyword metrics, watch the video tutorial below:
As always, enter the seed keyword for the product you want to research in the keyword search box at the very top. Then set the marketplace to Amazon.com. Below the main filters are categories separated into columns that provide additional information about the listing. These include:
The keyword phrase itself
Magnet IQ score
Exact phrase search volume
Broad phrase search volume
Sponsored ASINs
Headline ASINs
Competing products
CPR total giveaway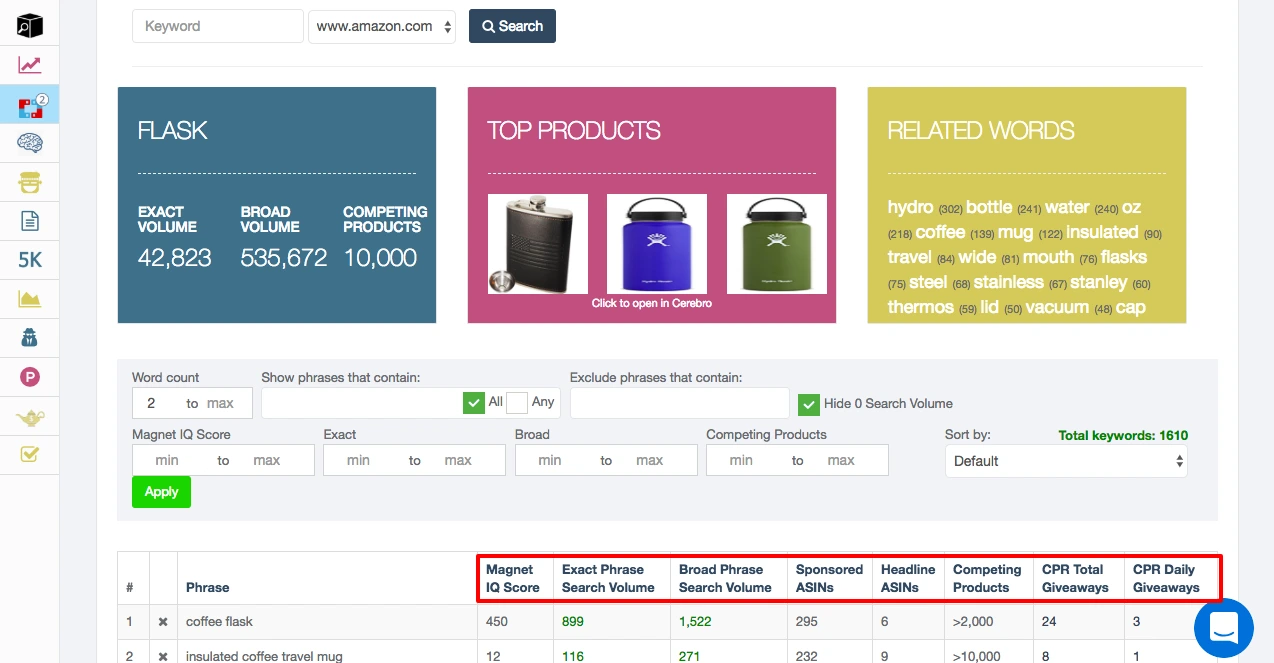 Each category can be used to sort the listings as needed from high to low or low to high. Clicking on each column header sorts the listings for the different categories. The Magnet IQ score gives the exact phrase search volume with the highest IQ scores.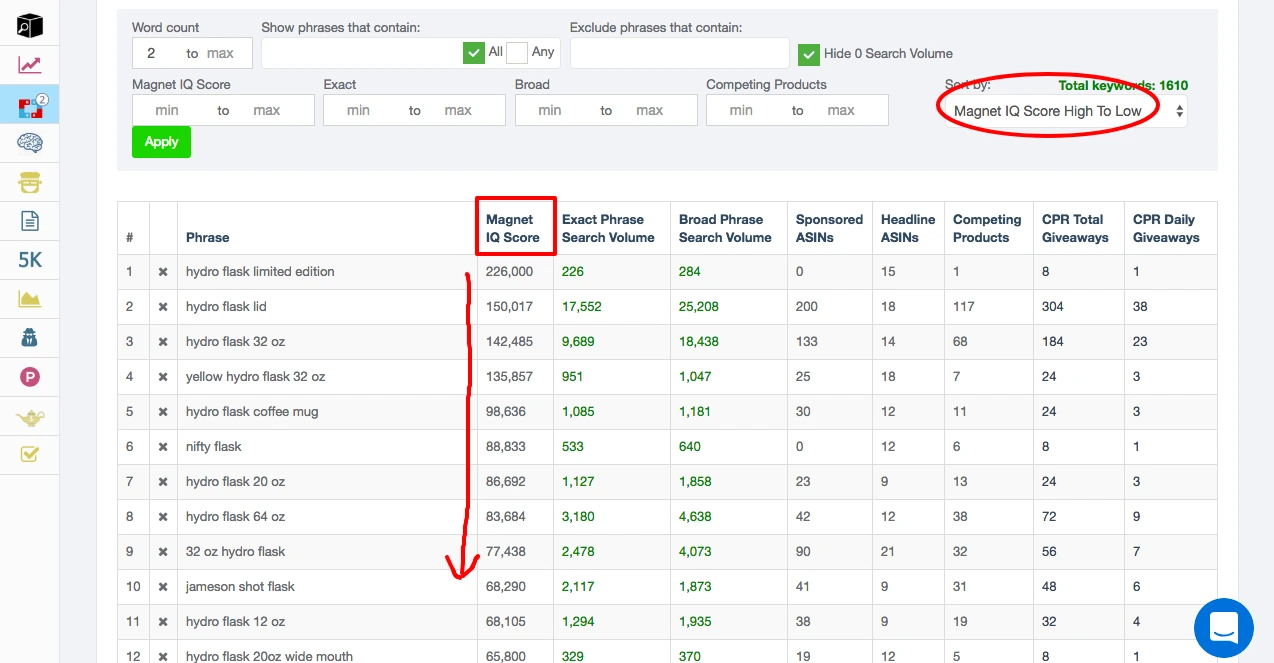 The exact phrase search volume sorts the top keyword phrases, which is searched from largest to smallest or vice versa.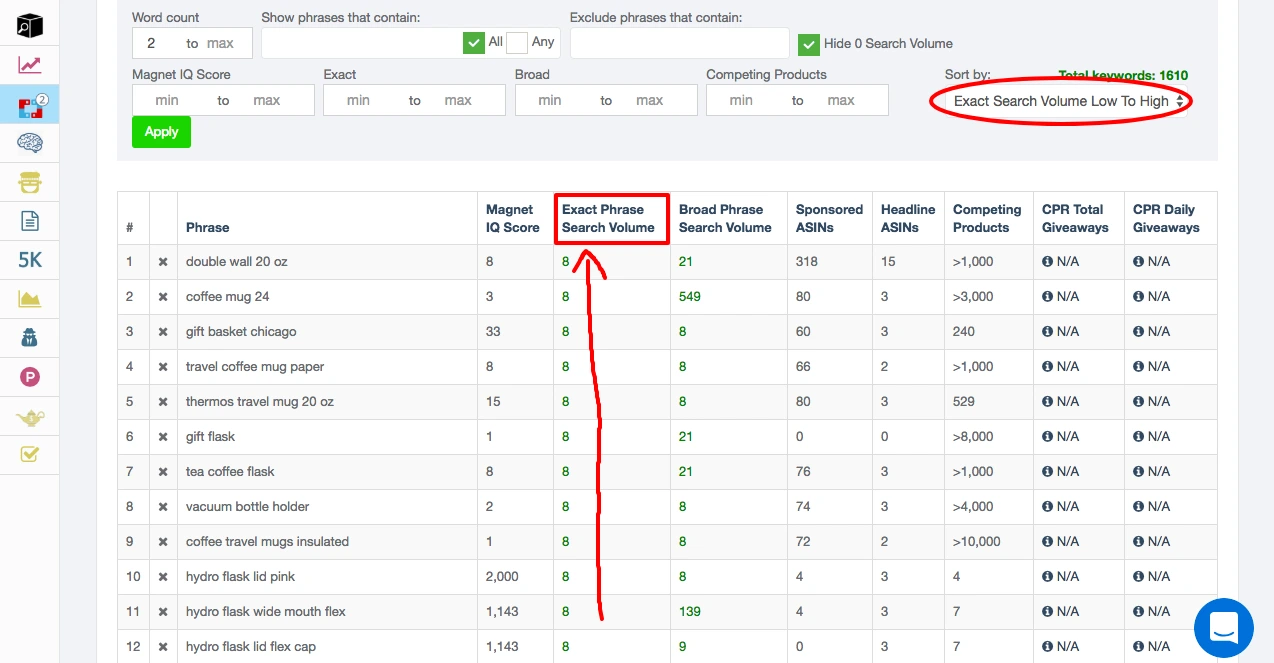 Alternately, the broad phrase search volume provides more generalized phrases.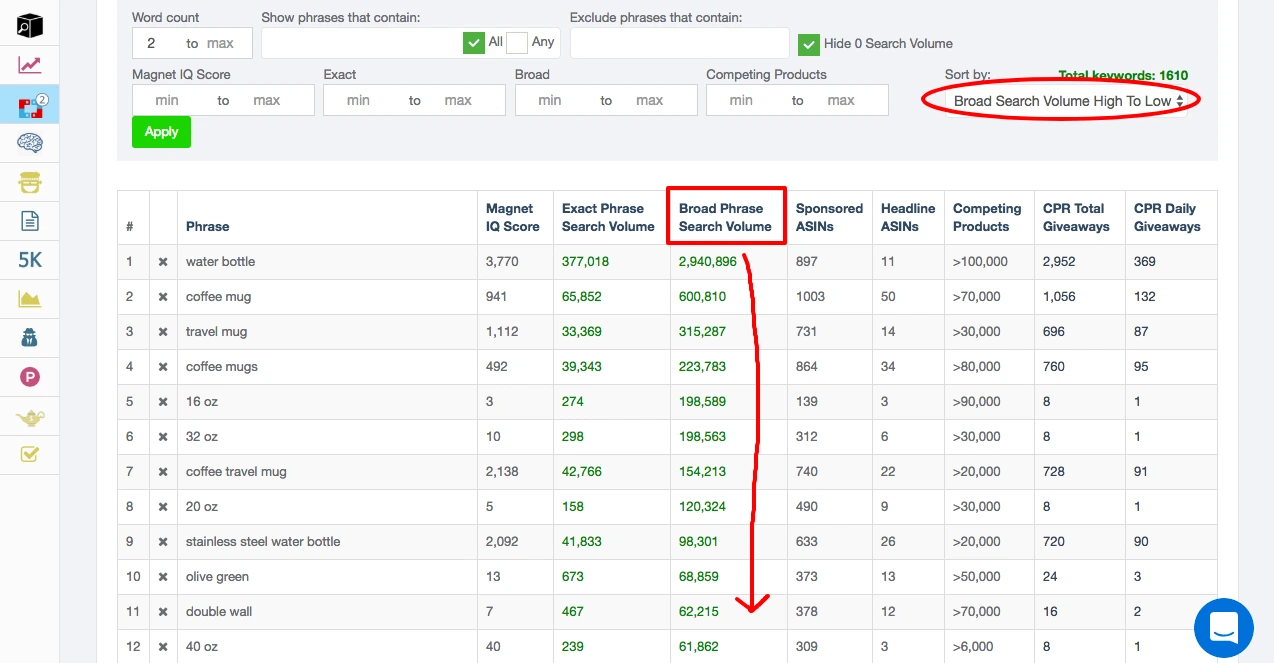 Sponsored ASINs show which keywords have the most ads.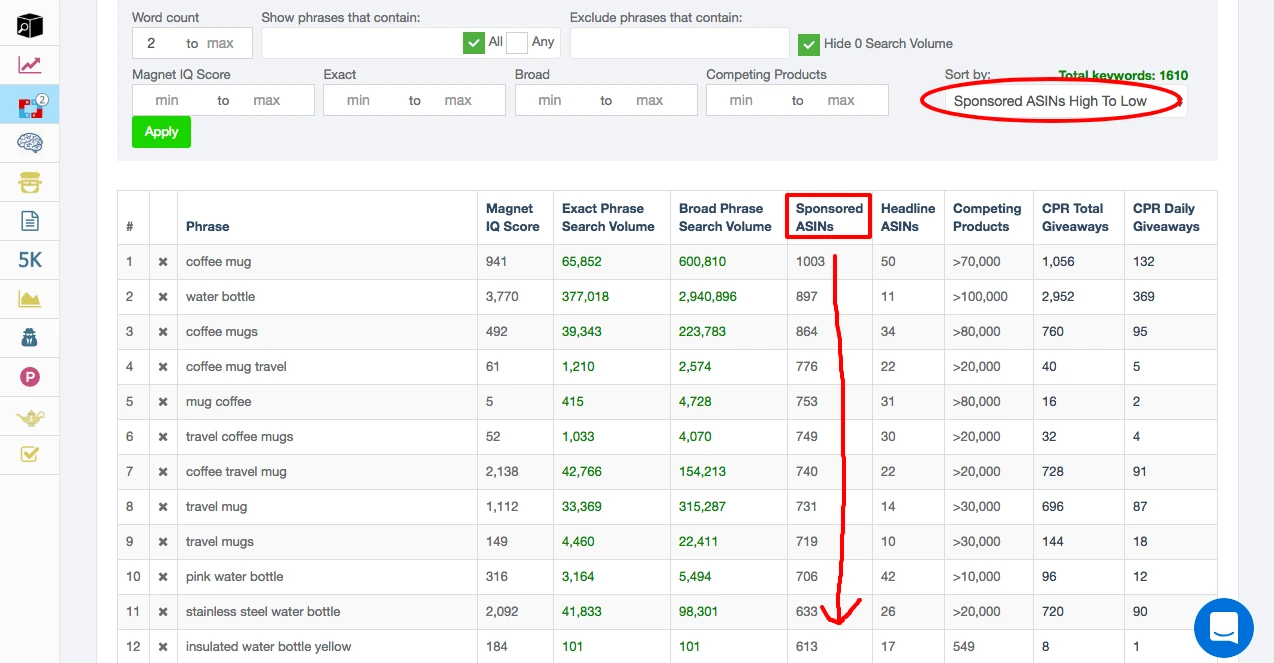 Headline ASINs, on the other hand, show which keywords have the MOST headline ads.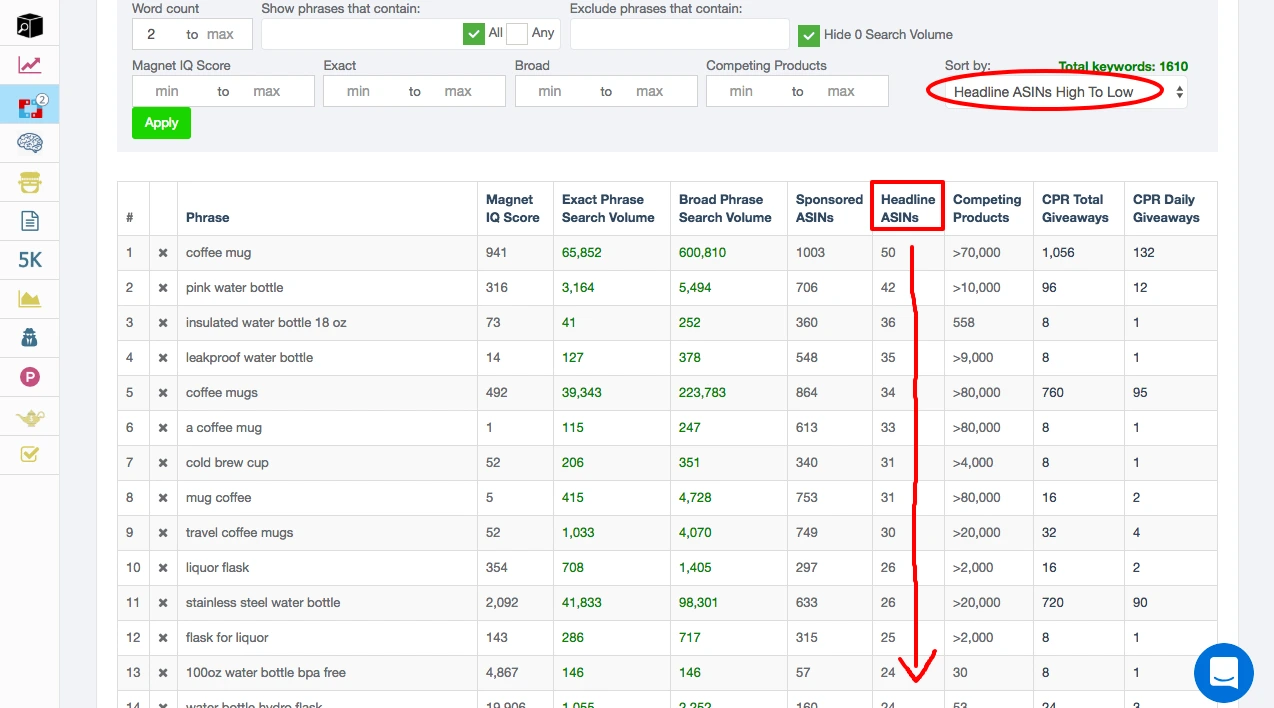 The competing products column shows how many listings are similar to the one searched.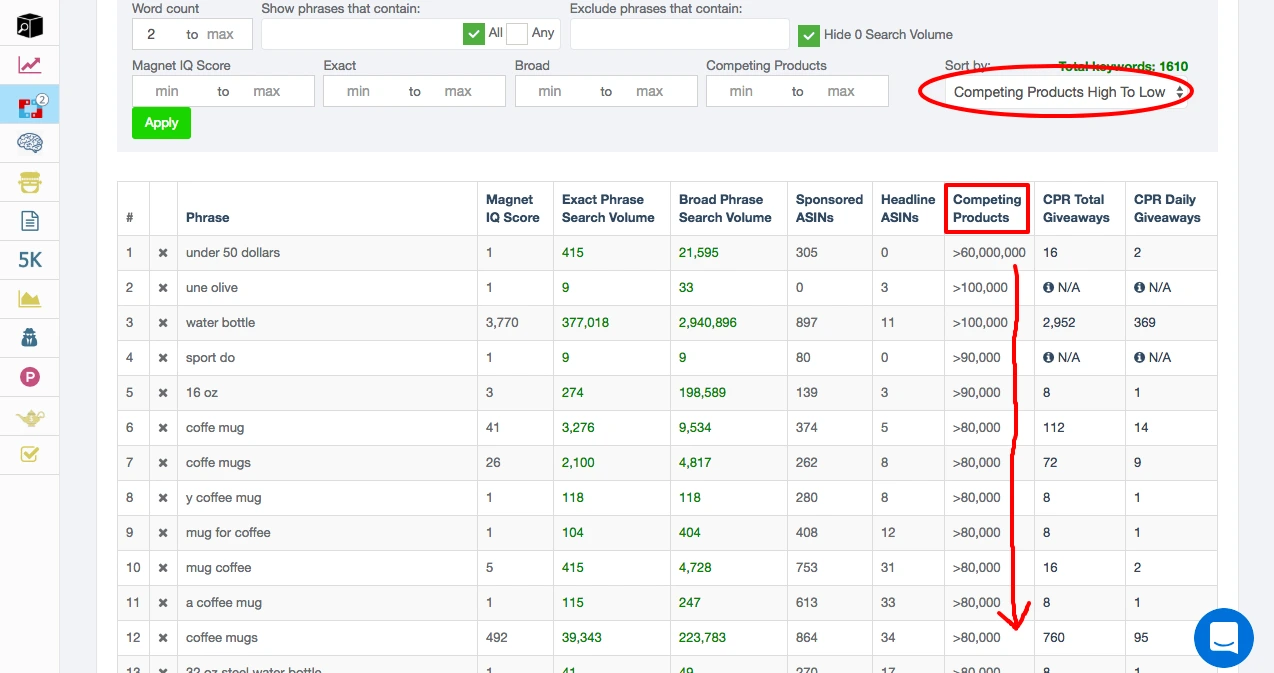 The CPR total giveaways and CPR daily giveaways provide an account of how many deals are used in launching a similar product.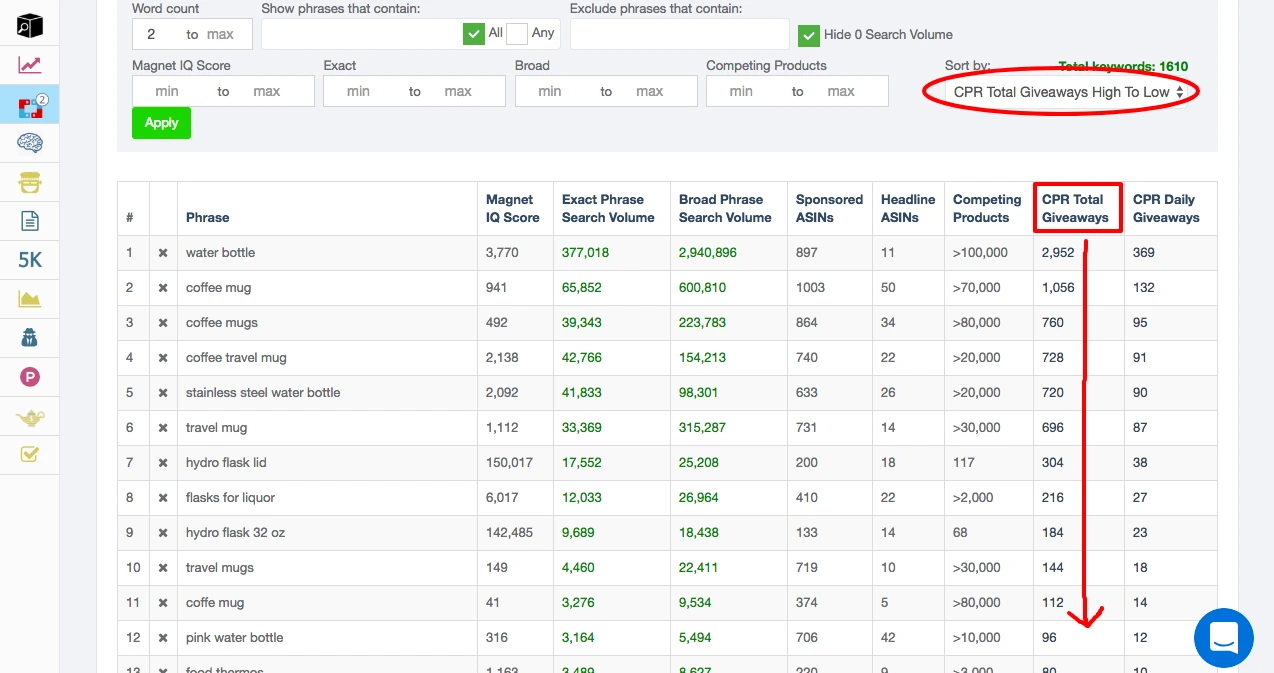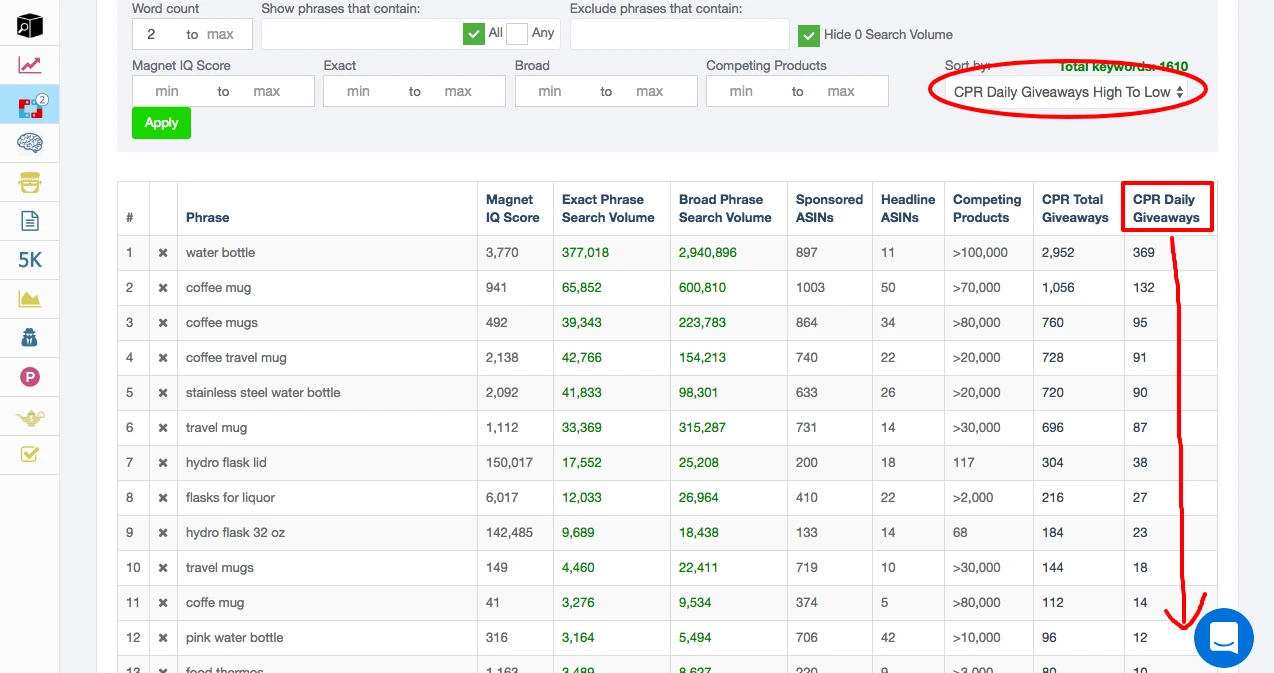 If you're not a Helium 10 member yet and you sell on Amazon, what's holding you back? Sign up here today to take advantage of this toolset: https://members.helium10.com/user/signin
Get more Helium 10 updates from our Facebook page: https://www.facebook.com/Helium10Software/
Want to see more Helium 10 Pro Training tutorials? Check out the rest of our videos on the Helium 10 YouTube channel!
Do you have more questions about Magnet and the Helium 10 suite of software tools? Let us know in the comments below!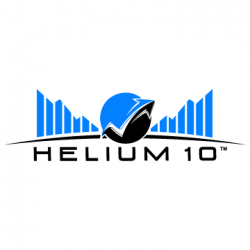 The Helium 10 Software Suite will allow you to gain an unfair advantage over your competitors as it was designed and battle-tested by Amazon's top sellers. So if you want more sales, more time, lower PPC costs, and if you want to discover hidden keywords your competitors don't use then start using Helium 10 -- the same tools top Amazon sellers use on a daily basis.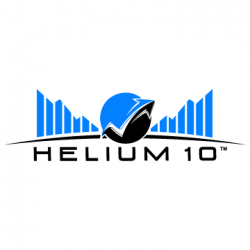 Latest posts by Helium 10 (see all)