How To Use Amazon Sponsored Brand Ads
Learn how to use Amazon Sponsored Brand Ads with this helpful guide from Helium 10.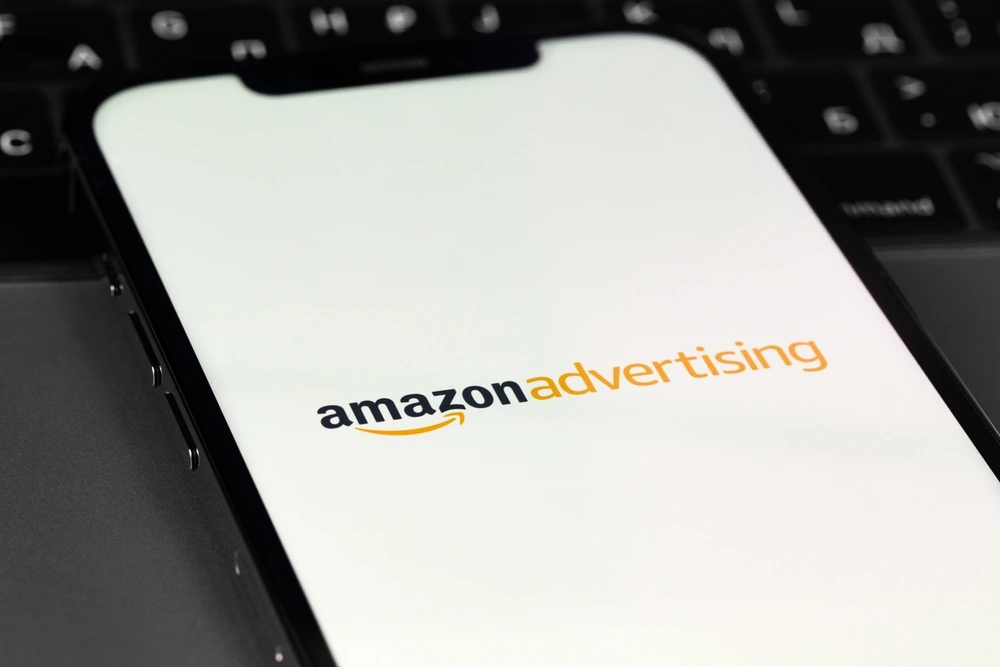 While the competition is tough for Amazon sellers, the platform does offer certain tools that can help you better promote your goods. For brand-registered sellers, Amazon offers a marketing and advertising tool called Sponsored Brand Ads.
As the name states, Amazon Sponsored Brand Ads are for expanding your brand's digital footprint on Amazon. They are all about building brand awareness. Such types of ads help customers learn more about what your brand has to offer by directing them to your Amazon Storefront or a custom Amazon landing page. Once a customer clicks on such an ad, you won't have to worry about a competitor distracting a potential customer as they browse through your inventory.
We have created this handy guide to help you learn how to use Amazon Sponsored Brand Ads the right way. This guide covers what's meant by Sponsored Brand Ads on Amazon, how they function, and how you can set them up for promoting your business.
So, let's get to it!
What Are Amazon Sponsored Brands?
Amazon Sponsored Brands are a PPC or CPC (Pay-Per-Click or Cost-Per-Click) ad designed to increase brand visibility among customers interested in shopping for the type of products that you sell. Customers will see such ads being displayed at the top of Amazon search results. They can also be displayed within the search results or below them. You can also see them on the Product Detail Page. They showcase the brand logo along with a custom headline and multiple products (depending on the type of ad you're using).
Being able to use such an advertising tool can help make you stand apart from a bunch of competitors. This is because Sponsored Brands aren't available for every seller on Amazon.
For you to start using Sponsored Brands, you will need to meet the following criteria:
Be brand-registered: You will need to enroll in the Amazon Brand Registry. Being registered also allows you to build and protect your brand on the platform while being able to create a better customer experience.
Have a true brand logo: A true brand logo means that you have a registered logo for your brand for it to be immediately recognized by potential customers. Take note; a true brand logo can't be the logo of a product being promoted unless you own the rights to said logo.
Shipping across the US: This is self-explanatory. Your business should be able to ship to all US addresses.
Sell products from an eligible category: Of course, you need to ensure the items being sold are from an eligible category on Amazon.
Meet the minimum: You will need at least three products of the same brand (one item is required for a Sponsored Brands Video).
Why Use Amazon Sponsored Brand Ads?
There are numerous benefits to using Amazon Sponsored Brand Ads. As an Amazon Seller, using these ads the right way can lead to increased brand awareness and profits.
Some of the benefits Amazon Sponsored Brand Ads have to offer include:
Building brand awareness: Brand awareness is essential to consistent sales numbers. Brand loyal customers can do a lot when it comes to promoting products through word of mouth. Through a Sponsored Brand ad, you can showcase your brand logo and have a better chance of enticing potential customers to click on said ad and be directed to your Amazon Storefront or landing page.
An upper-funnel marketing tactic: Yes, such a type of advertising tool can help with upper-funnel marketing on Amazon. For those who might not be familiar, upper-funnel marketing is part of building brand awareness. TV commercials are still played because advertisers want the public to know of their products and services. You can do the same by using Sponsored Brands. Due to such ads appearing in, below, or top of search results, consistently seeing your brand name can lead to customers checking out your business on Amazon.
Attract new customers: Reaching out to your intended target audience while they are browsing Amazon can be an effective tactic for increased sales. Having your ad displayed in or near the Amazon search results can do a lot to introduce your brand to new people and encourage them to give you a try. Having a Sponsored Brand also makes customers associate a sense of credibility with the seller.
Dedicated space: Being able to direct traffic to your business store means taking customers to a dedicated space on Amazon that your competitors can't infringe upon because they can't buy ad real estate in said location. Customers will get to learn more about your brand and the type of items you have for sale without being distracted by ads or product placements by other Sellers.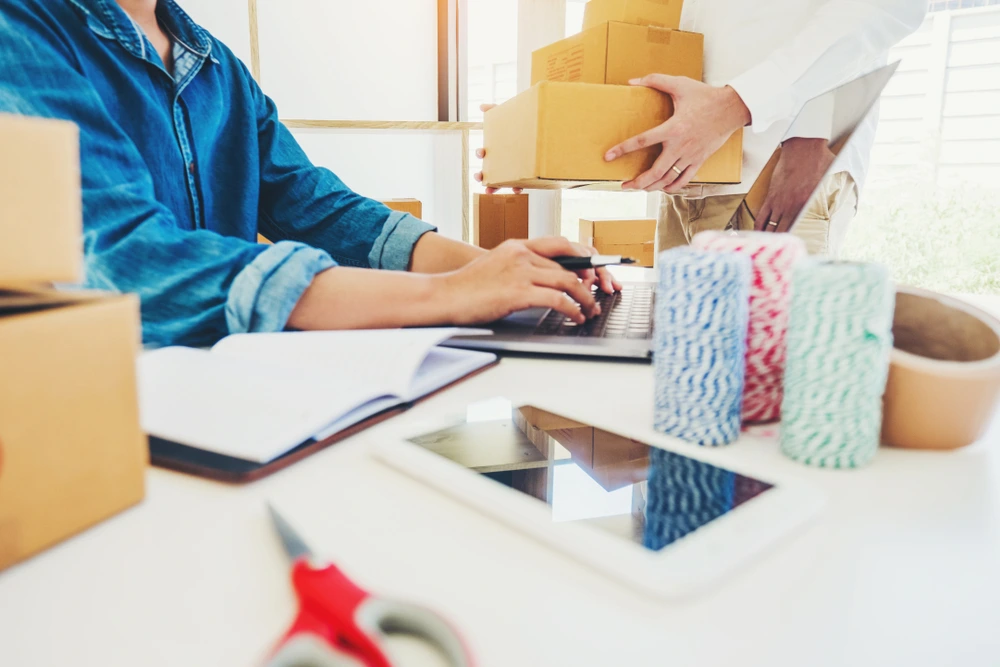 Amazon Sponsored Brand Ad Types
There are three types of Amazon Sponsored Brand Ads that you can utilize to give your Amazon Seller journey a boost. We go through each type in the list below, along with the Amazon Sponsored Brand Best practices for you to follow.
Product Collection Sponsored Brand Ads
Starting with the Product Collection Sponsored Brand Ads type, they are meant for highlighting three products simultaneously. Of course, you can decide which three products you want to be highlighted. Such types of ads are easy to use. You simply need to write a headline and ensure the images being shown are high-quality.
Some best practices to keep in mind:
You should opt for high-quality images for the products being highlighted. Don't low-quality images present a skewed picture of the product and may result in fewer sales.
Write a concise and informative headline. While Amazon will display the Sponsored Brand Ad, it can't force people to click on it. Catchier headlines can increase the rate of clicks on the ad.
Try and target specific or long-tail product keywords and see what works for you.
Try adding a CTA or Call-to-Action to your content. However, you should know that Amazon doesn't allow blatant promotional copy. This means that you shouldn't use terms like "Buy now!", "Limited For One Week Only!", etc., to attract a sale.
Don't hesitate to change the highlighted products if your initial choices aren't giving you the results you want.
People don't like ads that promote items that are out of stock. So, remember to pause the ad or change it if the item runs out.
Store Spotlight Sponsored Brand Ads
As the name states, Store Spotlight Sponsored Brand Ads are meant to highlight a store instead of the individual products being sold. Spotlighting your store is a great way to direct customers to a space dedicated to your business without any chance of competitors being able to display their promotional content.
A specific space for your store can help improve customer experience because they can browse your products while staying in a single location. So, if you have a variety of products up for purchase, you should look into using a Store Spotlight Sponsored Brand ad.
Some best practices to keep in mind:
Use the variety of tools Amazon will provide you with to create a custom Store Spotlight Sponsored Brand Ad. You should use high-quality images, graphs, engaging written content, and more.
Think about creating a thoughtful brand story to get customers invested in your business.
The headline should have a welcoming tone and encourage customers to stay a bit and explore.
Sponsored Brand Video Ads
The third and final ad-type entry on the list, Sponsored Brands Video on Amazon, can be used for advertising a single product at a time and redirect traffic by linking directly to the product detail page. This can be a useful option for Amazon Sellers with a high-quality video featuring their best-selling products.
People like visual content. A well-made video can lead to more clicks from curious customers.
Some best practices to keep in mind:
Ensure that the video quality is high.
Keep it short. It's recommended to aim for 15-30 seconds.
Make every second count. Don't waste time by teasing the product.
Make sure you have subtitles or closed captioning in the video.
How To Set Up Amazon Sponsored Brand Ads
Are you ready to set up Amazon Sponsored Brand Ads for yourself? Here's how to do it!
Go to Seller Central.
Now, Click "Advertising" > "Campaign Manager" > "Create Campaign"
Under "Choose your campaign type", click on "Sponsored Brands"
Go to "Settings" to enter the campaign name, brand, date range, and daily budget.
Select from the three ad formats (Product Collection, Store Spotlight, or Video)
Keep completing the prompts
Add keyword targets and set a bit amount for each term
Simply click "Submit For Review" when you're done
Take note; once submitted, Amazon will either approve or deny your submission within 72 hours. If approved, your ad will be published. If denied, you can rework your ad to ensure it follows Amazon's guidelines.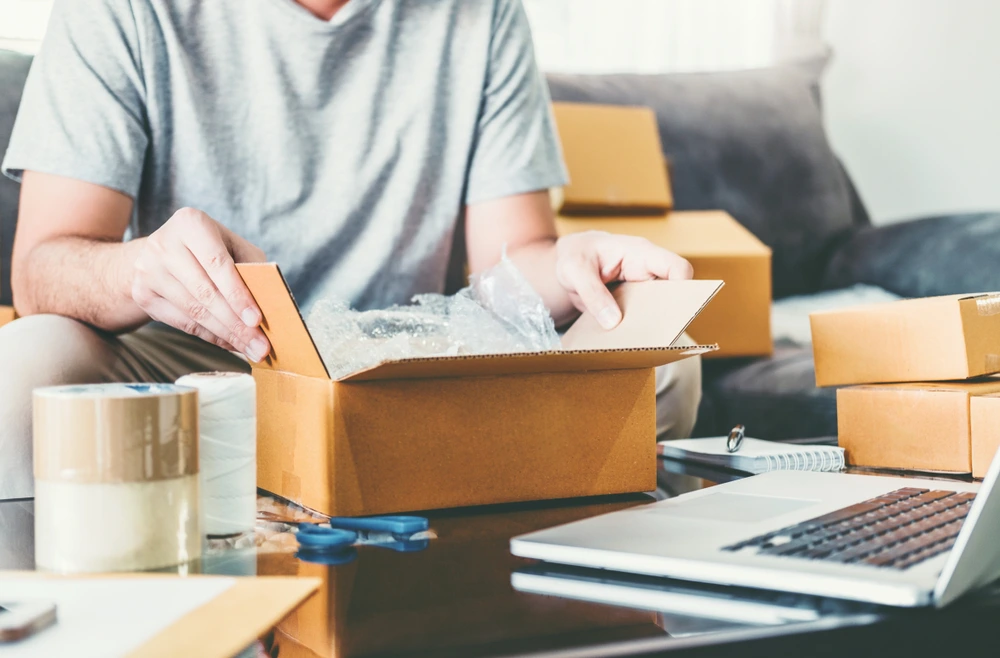 Wrapping Up
Amazon Sponsored Brand Ads can help Amazon sellers reach out to new customers, boost brand loyalty, and increase sales. However, it can be tough to use such an advertising tool properly. A poorly made ad won't do your business any favors.
To help address your concerns, you can rely on Helium 10 to ensure you create an Amazon Sponsored Brand Ad the right way. From selecting a catchy headline to choosing the right keywords and copy, Helium 10 can help you out.