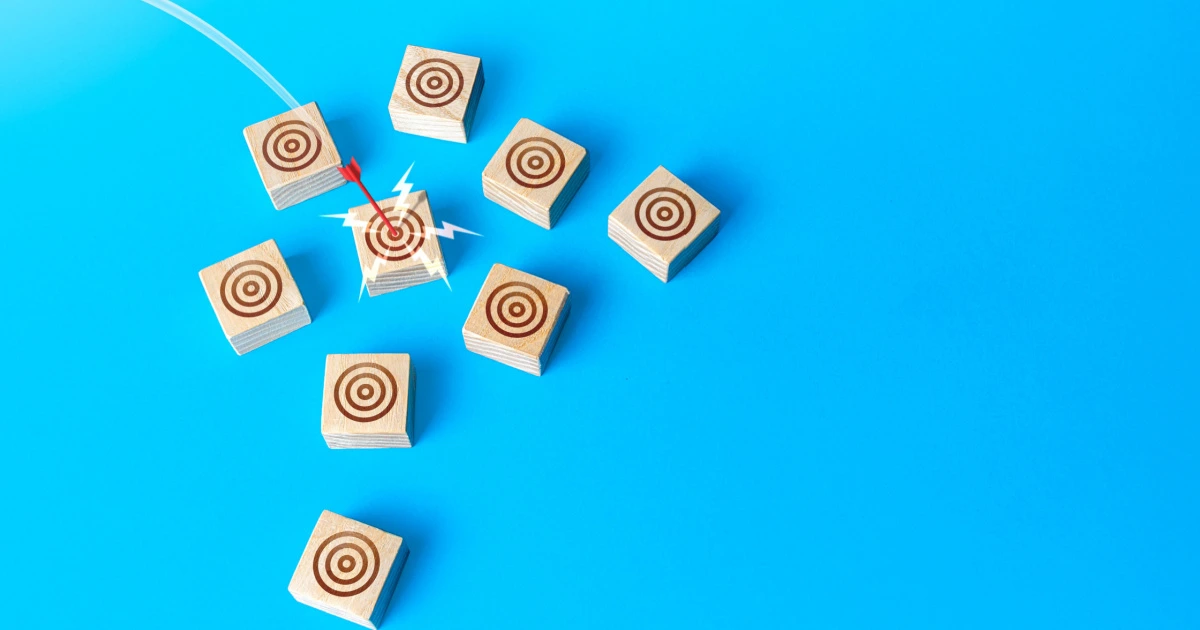 How to Find the Top Sponsored Keywords Your Competitors are Targeting in Your Niche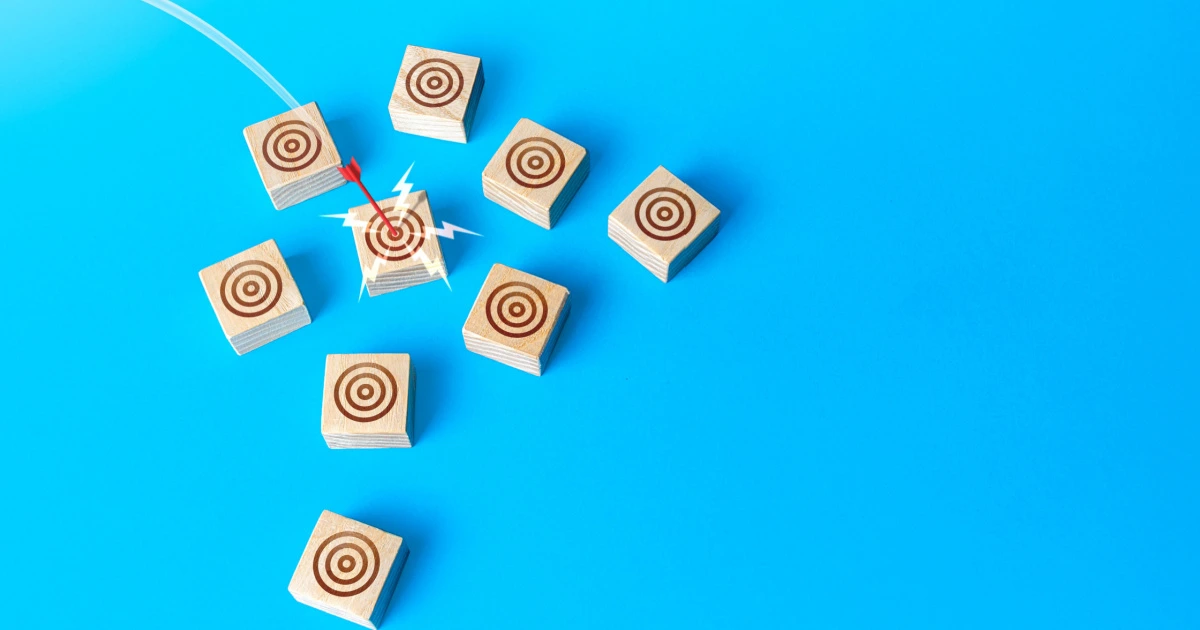 When you're analyzing your competition, it's important to understand what sponsored keywords all of your main competitors are targeting in your niche. In addition to knowing what the competitors are targeting, it is also helpful to know the keywords that your competitors are showing up for higher in the sponsored ad search results. If all of your competitors are targeting certain keywords and are ranked relatively high, they are probably very relevant words for your product niche.
Using Cerebro is a great way to figure out what the top sellers in your niche are targeting in their sponsored ads. In this example, we are going to do a reverse ASIN search for the top-selling ASINs in our niche and then we are going to look at what keywords they are all targeting and ranking well for in sponsored ad positions.  
To find the top sellers, first, go to Amazon and search the main keyword. Then, pull Helium 10's X-Ray Chrome Extension and sort by revenue to find the top sellers of that product. Then, check off the top sellers and click "Run Cerebro," to do a reverse ASIN search in Cerebro. With this method, the ASINs are already copied into Cerebro for you to do the reverse ASIN search.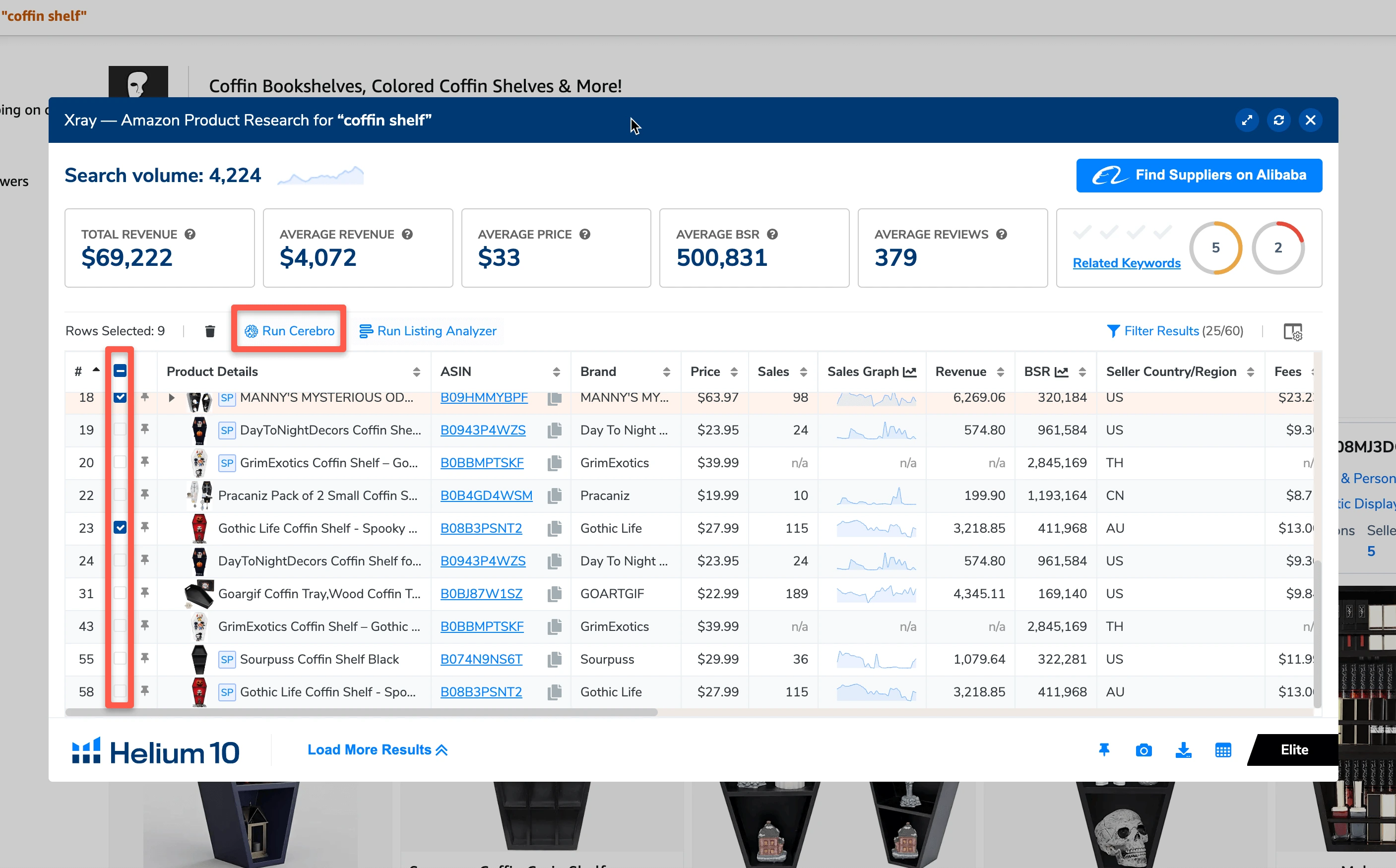 Next, put a minimum search volume into the Cerebro filters. In this situation, we chose a minimum of 200 but you can change this number to whatever minimum works best for your product. We are looking for the top sponsored keywords so in the "sponsored rank count" filter I will put a minimum of 4 to make sure a good amount of my competitors are targeting the keywords we get in the results. Then, I will take an average sponsored rank of between 1 and 50. Again, you can edit these parameters to get different results if you get too many or too few keywords.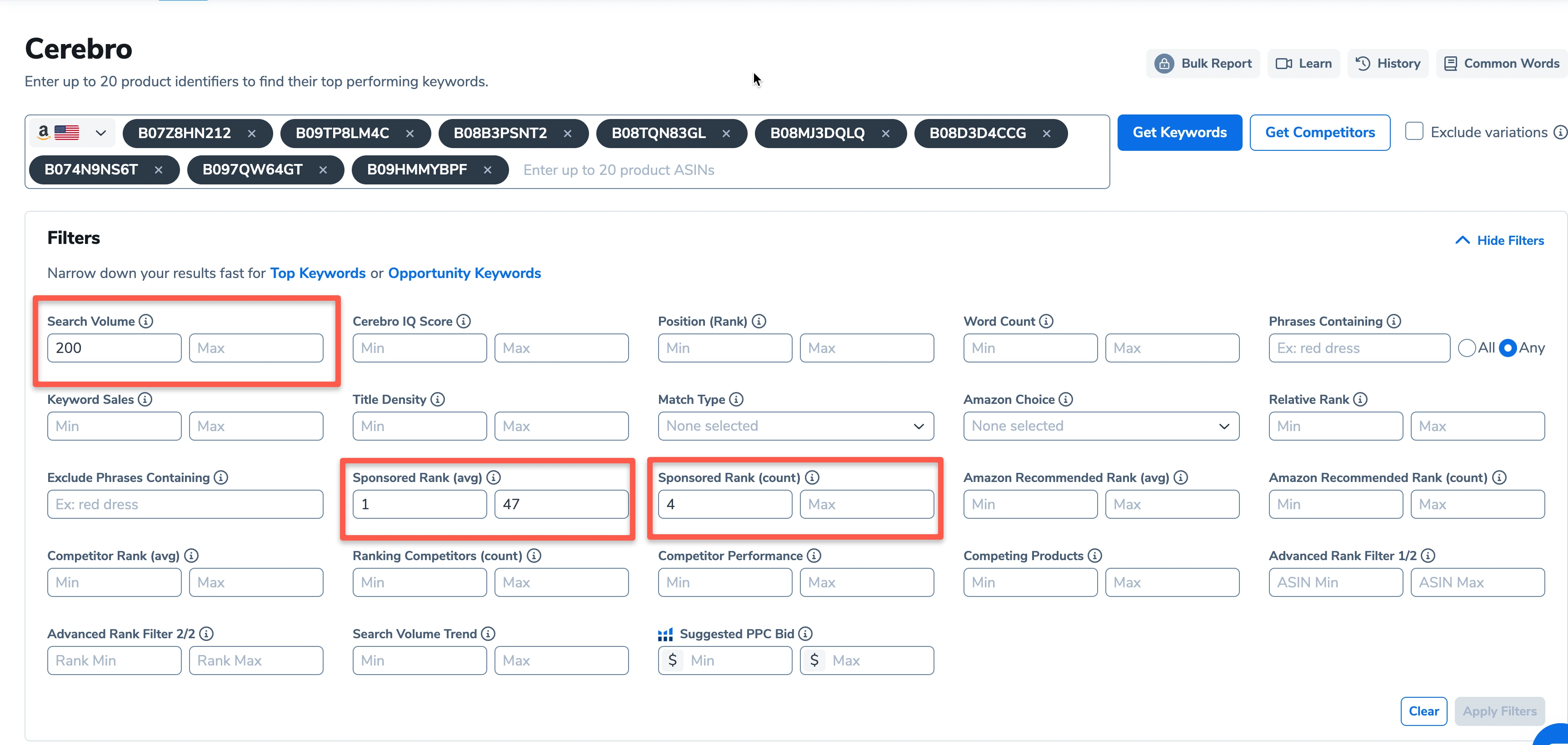 In our results, we got 24 keywords and you can see the keywords at the top are the keywords that most of the competitors are ranking for in the sponsored ads. If your results turn back too many keywords, you will want to adjust your filters to narrow your keywords down more.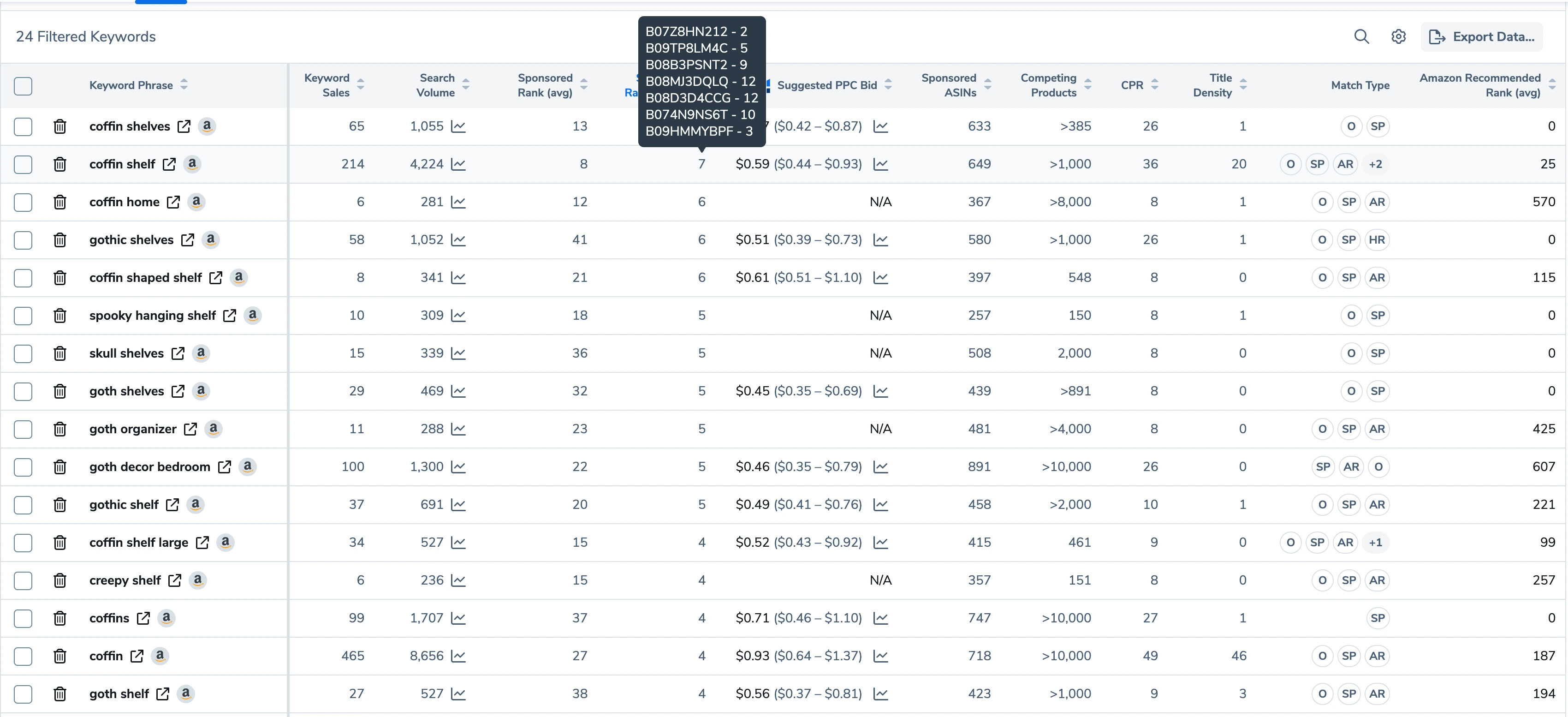 Now let's take a look at the results of this search. One of these keywords is "coffin-shaped shelf," and it has a sponsored rank count of 6. This means that 6 out of the 8 competitors are all running sponsored ads for this keyword. The average rank is 21 which means that the majority are ranking high for this sponsored keyword.  
Follow the easy steps above to find the top keywords your competitors are ranking for in sponsored ads.
Achieve More Results in Less Time
Accelerate the Growth of Your Business, Brand or Agency
Maximize your results and drive success faster with Helium 10's full suite of Amazon and Walmart solutions.