How Analyzing Amazon's "Frequently Bought Together" Gives You That Competitive Edge
Take advantage of Amazon's "Frequently Bought Together," the upsell feature that calculates complementary product recommendations to Amazon shoppers.
Updated on: February 9, 2023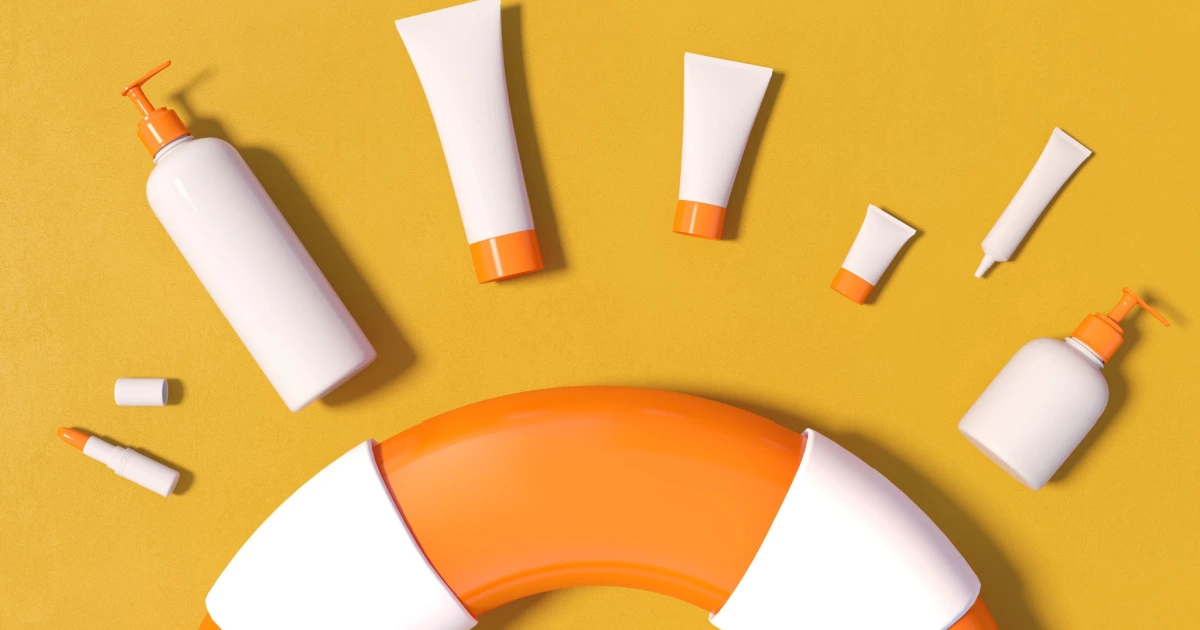 How do you all choose which products to advertise against for Product Targeting Ads or potentially Sponsored Display Ads?
Here's a technique that 95% of Amazon sellers are not using.
Sometimes sellers look at similar products when they're wondering who to target. Let's use this example of a neck pillow listing.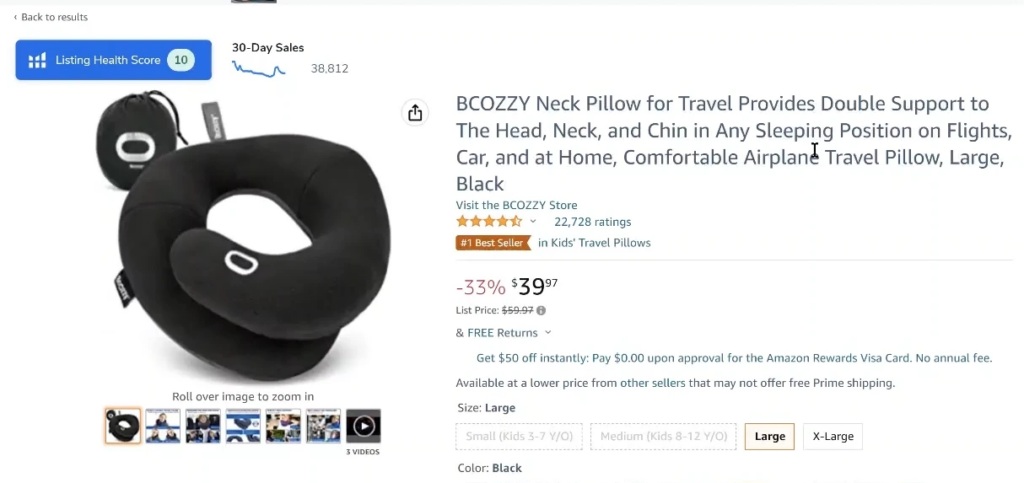 The sponsored products below are directly related to this item. Almost everything here is similar to neck pillows.

One thing that smart sellers are doing is they are checking out the "Frequently Bought Together" section of listings.
For example, according to the "Frequently Bought Together" section of this neck pillow, is a sleeping mask. See image below.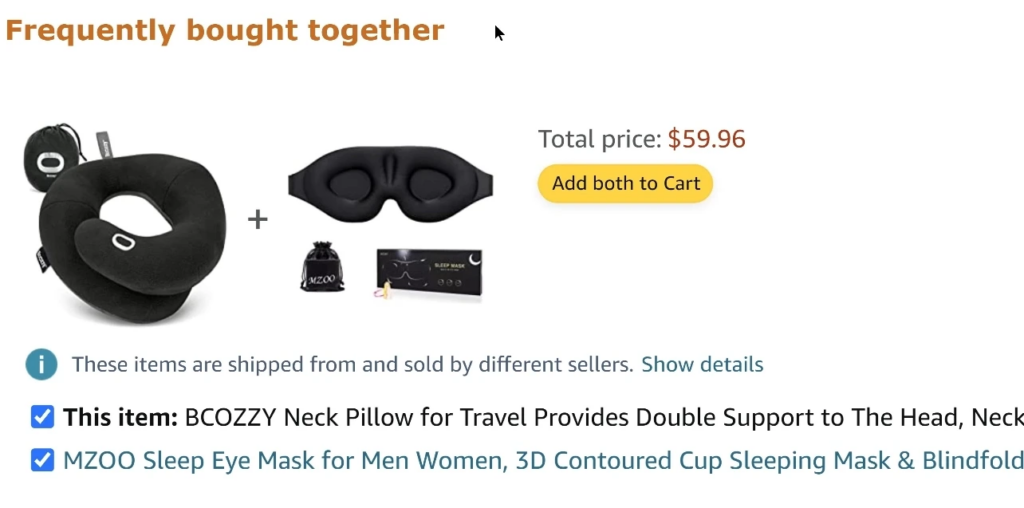 Surprise, surprise. It isn't another neck pillow.
What Does This Mean?
It's all connected. "Frequently Bought Together" allows sellers an insight into what Amazon shoppers are buying in relation to what they are selling. If you are not taking advantage of this free Amazon data, you are missing out on seller opportunities.
How does something even show up here in this Frequently Bought Together?
"Frequently Bought Together" is calculated from Amazon's data analysis of shoppers carts in a single checkout experience. buy along with multiple products.
There used to be a section on Amazon called "Customer Also Bought." Amazon removed it after some time. This was different because it showed products where maybe a customer bought product A on Monday, but Product B on Wednesday, so you could have completely unrelated products there such as diapers and dog food.
The "Frequently Bought Together" is composed of two or three items, in which the latter products are complementary to that of the main product, added to the shopping cart, and checked out simultaneously.
It makes sense because Amazon wants to get higher ticket kinds of shopping carts and sell more things simultaneously. So it makes sense that they want to show products to customers that there's this history of being "Frequently Bought Together."
Note: Amazon doesn't say precisely how many times it will show it up in "Frequently Bought Together."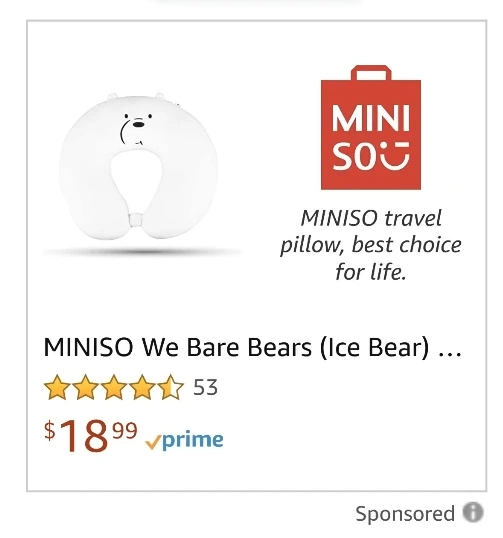 For years, sellers have always checked out "Frequently Bought Together" to get ideas on what to target for Sponsored Target or Display ads. If you look at the Sponsored Display Ad in the image above, it is just another neck pillow.
It's not you shouldn't advertise for neck pillows on your competitor's neck pillow listings, but from the Sponsor Display or the Product Targeting Ads, all you see are neck pillows in this listing we have been looking at.
Differentiating Your Strategy From the Majority of Amazon Sellers
Why did a sleep mask show up in the frequently bought together? If you're on an airplane and have a neck pillow, it makes sense that you'd also use a sleeping mask.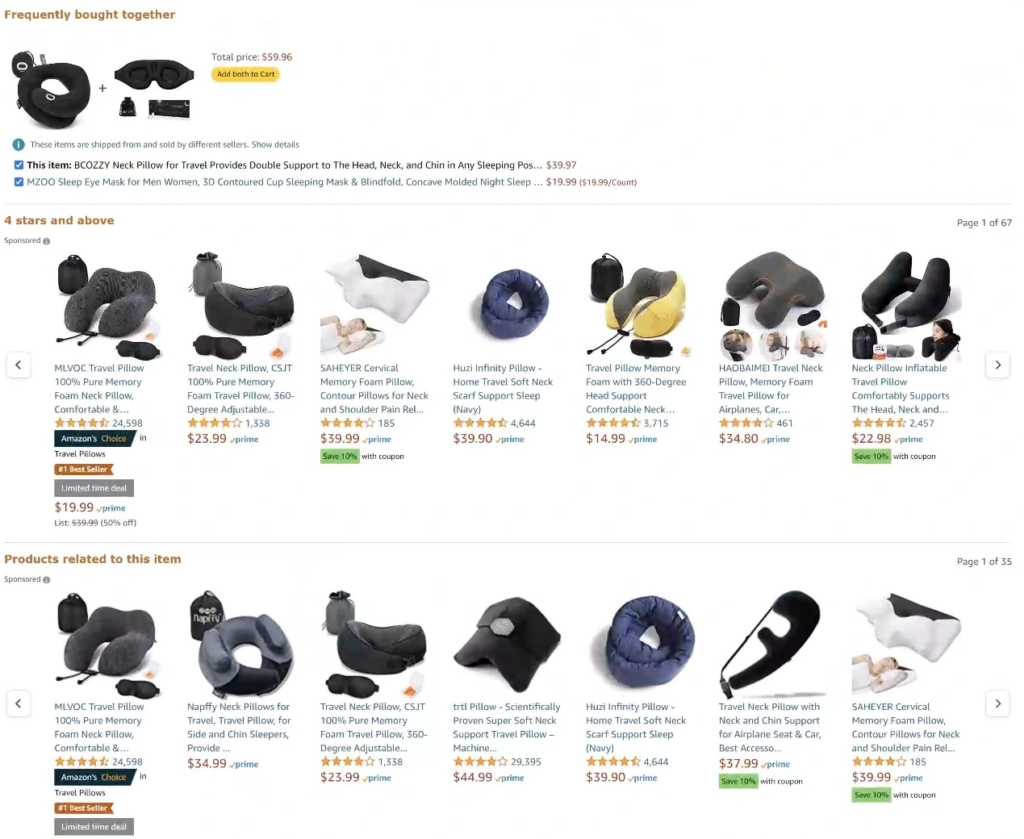 Imagine if you were targeting that on this product, you'd be one of the only ones advertising a non-neck pillow on this listing… and it would be a product that you have ACTUAL data on that customers buy the same time they buy neck pillows.
How do you find these?
Sure, you can just go to product pages and refresh each day to find the "Frequently Bought Together." But there is a more efficient way.
Use Black Box Product Targeting. This is something that I would say most sellers sleep on (no pun intended).
Navigate to Helium 10 Black Box and hit Product Targeting, you enter the ASIN, and then you go ahead and filter for "Frequently Bought Together."

Helium 10 is constantly keeping track of this, so 37 different products have come up under "Frequently Bought Together" for the last month or so.
Many of these are neck pillows, so we would use the Black Box Advance Filtering to show the neck pillows in this example.
Maybe their price is higher, their review count is less, or their review rating is less than four, but we will use this regardless of those things to find the different kinds of products.
After getting results for the search, we found a compression sock product. At one point in the last month, it was shown as "Frequently Bought Together."
Does it make sense that somebody would buy socks and a pillow? Well, compression socks are what people use on airplanes to help with blood circulation.

Another product is a portable charger. That's an entirely different category, but does it make sense that someone traveling might want a portable battery?

Then down toward the bottom of the search, we can see the sleep eye mask we saw on the page.

This technique is an excellent way to get ideas on how to do Sponsored Display or Sponsored Targeting Ads and get ideas on possible product line extensions.
If I'm selling a neck pillow, I just had four or five other product ideas from this "Frequently Bought Together."
If you have Helium 10, this is a no-brainer.
It takes 10 seconds to do. Just grab your ASIN or your competitor's ASIN, then put it into Black Box Product Targeting and find out who or what customers are buying these products with to have ideas on what you can advertise for and potential product line extensions.
Even if you don't have Helium 10, make sure that you have somebody going into these pages and refreshing it throughout the month to see what products show up in "Frequently Bought Together."
Accelerate Efficiency with Insights Dashboard
The all-in-one customizable dashboard for sellers and brands, designed to accelerate decision making through the centralization of data, insights, and action. A bird's-eye view of your business with personalized suggestions to unlock growth.
Learn More about Insights Dashboard