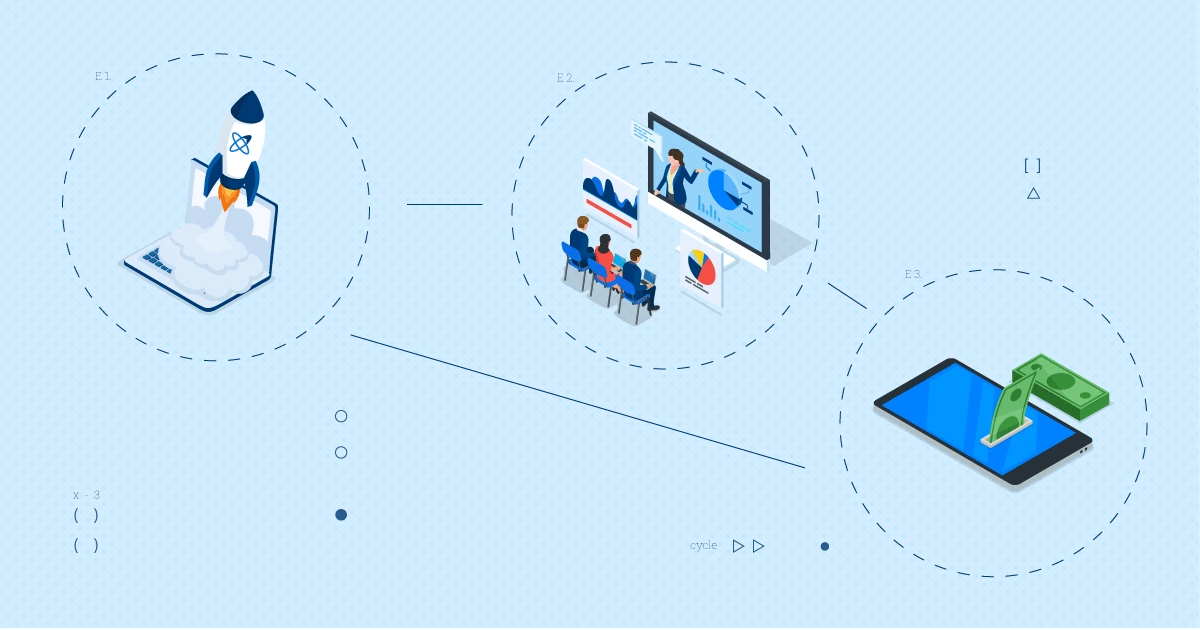 How Product Lifecycles Affect PPC Strategy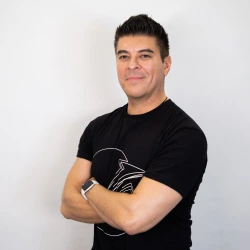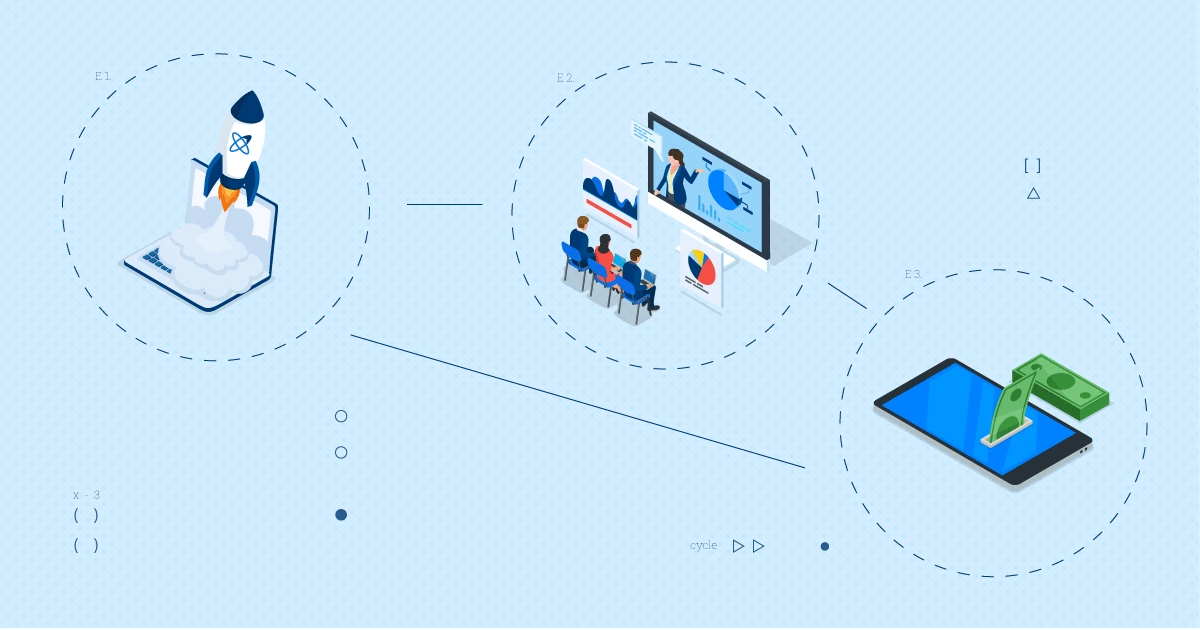 Strategize Your Amazon Advertising with Adtomic from Helium 10
There are a myriad of factors that go into the success of selling products on Amazon. Images, copy, and reviews are all important requirements to consider, even more so if you're going to invest advertising dollars to promote.
But an often overlooked component to consider when deciding your advertising strategy is the lifecycle stage of a product and how that affects your KPI's (key performance indicators).
For example, the definition of success is different for a product in the launch phase than it is at the end of its life. It's incredibly important to make sure your strategies align with what success means for a particular product at a particular time.
An Ideal Adtomic Campaign Setup
Before we hop into the different strategies of product life cycles, let's go over Adtomic's ideal campaign setup:
At a minimum, Adtomic recommends starting with at least four Sponsored Product campaigns whenever you are launching a product or a group of products. (We generally suggest grouping like products as much as possible into this consolidated structure)
An Auto campaign for search term research purposes
A Manual Research campaign to bolster keyword harvest (finding new keywords) with Broad match keywords
A Manual Performance campaign with Exact match keywords and
A Manual Product Targeting campaign using ASIN targets and categories
We suggest separate campaigns rather than separate ad groups because budget control is housed on the campaign level. If you have separate ad groups within one campaign, you're unable to manage budget independently for your different match types; this is important if you want to control budget based on match type performance. You can read more about this in our blog post on Campaign Structure.
Note – If you have Brand Registry (highly recommended), a Sponsored Brand campaign is a great way to increase visibility with a headline banner ad. Sponsored Display product targeting campaigns are another way to ensure full coverage of all the Amazon placements available to sellers.
There are countless ways to structure your PPC campaigns, but these are a great place to start.
Adtomic's Lifecycle Stage Templates
With Adtomic, our updated Amazon Advertising platform, we've taken these concepts and incorporated them into the core of our campaign bidding algorithms. This is a sophisticated way of saying that we built custom templates both into our new campaign builder, as well as our rules editor.
When creating campaigns in Adtomic, you will be able to select three different templates that will dictate the strategy we will recommend for your campaigns. These templates are:
Launch : Build Awareness
Scale : Improve Performance
Liquidate : Deplete Inventory

Let's take a closer look at each lifecycle stage including our recommended strategy for budgets and bidding.
Launch Stage
Contrary to what many new sellers may think, the launch phase is about visibility and data collection, not sales. The understanding here is that you're investing in advertising in order to gain rank quicker and make up for a lack of organic data to bolster the new product. Therefore, the KPI during this phase of a product life cycle is Impressions.
Getting eyes on your product, regardless of clicks, is the best way to ensure it becomes memorable and gets a foothold in the market. It is also the best way to get the most amount of traffic and data you can then use to optimize your campaigns in the next phase.
Budget
Your budget should be allocated towards your Auto and Manual Research campaigns, driving spend through your most broad targets. If done correctly, roughly 80% of your spend should be driving through your Auto and Research campaigns. If available, this is also a great time to utilize Sponsored Brand spend, especially if the product itself is new but it is part of an established brand, to drive eyes towards the new product using your brand recognition.
Bidding
Adtomic's custom "Launch" template will optimize towards impressions. It will allow for more leeway for poor sales performance if the impressions on a given keyword are high. Additionally, it will raise bids more rapidly on keywords that are not getting impressions in an attempt to kickstart those keywords. This optimization method will drive lots of spend and it's likely the return on investment (ROI) won't be immediately apparent since performance is not the immediate goal.
Optimizing towards impressions will eventually pay off. Over the course of 2 to 4 weeks, you will gain the insights and the data you need to then optimize the campaigns towards a specific ACoS.
Scale Stage
There's no magic number for when a product has sufficiently launched and you start shifting towards the scaling phase of the product lifecycle, but we suggest using the number of reviews on the newly launched product as a guide. At least fifteen reviews is a good number before you begin the scaling phase, but in high competition markets you may want to look at top competitors and determine a review goal based on how many reviews your competitors have.
Once you're ready to go, you can switch your strategy and start scaling your products. More on how to do that below.

This phase focuses on optimizing towards an ACoS goal in order to maximize your advertising ROI.
Budget
Over this period, gradually start shifting your budget towards your Performance campaigns while keeping an eye on them. You should start hitting the daily budget on those campaigns as you continue to shift winning search terms into Exact match keywords in those campaigns. Once you hit the budget for the Performance campaign, raise the budget and lower the budgets in the Research campaigns until, hopefully, you can drive as much as 70% of your budget through Performance campaigns only.
Bidding
Adtomic's custom "Scale" template will optimize bids towards ACoS, managing individual keyword bids based on ACoS targets you set in the campaign builder or rules editor. The algorithm takes into account the CPC on the individual keyword, the spend, clicks, and the conversions in order to drive performance towards your desired ACoS. The goal is to increase or maintain impressions without sacrificing your advertising performance.
Liquidate Phase
All good things must come to an end and a product's shelf life is no different. The decision to discontinue a product tends to be more of an operational one than a metric based one – although it can be both!
Maybe it's just not selling, you've got a newer version of the product, or production has stopped; in any case, when it comes time to sell through your leftover stock of a product, your PPC strategy is going to change again.
Instead of maximizing impressions or performance like during the first two phases, Liquidation is focused solely on optimizing towards conversions. The reasons for this are layered, but it all comes down to the fact that the longer your discontinued products linger in your warehouses (whether its FBM or FBA), you are accruing storage fees and wasting money on a product that is no longer the main revenue driver.
For these reasons, you'll want to maximize your conversions, even at the expense of performance. Spending a little more on PPC is worth shortening the term on other costs associated with discontinued products. So, what does this mean strategically?
Budget
Branded terms are a controversial topic for PPC due to their potential redundancy with organic traffic. However, they're a great way to help you liquidate. They're generally high converting and efficient. The redundancy matters a little less when selling out quickly is the top priority. If you have good branded traffic, shift your budget towards those campaigns to facilitate faster liquidation.
Bidding
Adtomic's custom "Liquidate" template is going to prioritize bid increases for converting keywords (branded or non-branded), even if ACoS is higher than your target. The idea is to drive more impressions towards known converting search terms to maximize sales. While the overall ROI of the campaigns may suffer because of this, again, the goal is to sell through stock of this product as quickly as possible.
This may sound like a lot to consider, but keep in mind that Adtomic is here to walk you through these steps. Integrated into our campaign builder, our three proprietary bid optimization templates allow you to adjust strategies for your product life cycle at a click of a button instead of having to develop those complex strategies on your own.
But what about adding these templates to your existing campaigns? Adtomic has that covered as well.
Adding Adtomic's Templates to Existing Campaigns
Whether you have current campaigns that you'd like to add some rules to or if you've built your campaigns in Adtomic and you're ready to shift gears on a product's goals, you can just make adjustments to the Bid Algorithm for each campaign in the Ad Manager.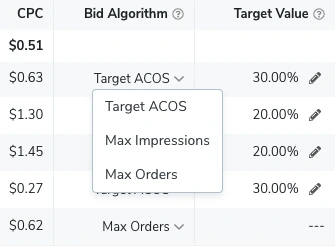 All uploaded campaigns will be set to "Target ACos" as the Bid Algorithm with a Target Value of 30%. This means our bid suggestions will be geared towards a 30% ACoS, which you can edit for any campaign. This is essentially the Scale template.
Switching to "Max Impressions" is essentially the Launch template because the goal then becomes Impressions. And switching to "Max Orders" is the Liquidate template where conversions alone are the target. Again, this is why there is no Target Value for "Max Orders" in the image because an ACoS target is not the goal…same with "Max Impressions".
As always, our team of PPC experts are here to help. We have Pro Trainings available in Adtomic and our Knowledge Base, and we are constantly conducting webinars and training to ensure you know the latest news on Amazon PPC strategy.
If you get the chance, join me and sellers of every stage to review Adtomic's features and the latest Amazon Advertising updates in our bi-weekly AMA PPC training sessions. We post about them in our social media channels, but you can also check out past training on our YouTube channel or by clicking here.
Achieve More Results in Less Time
Accelerate the Growth of Your Business, Brand or Agency
Maximize your results and drive success faster with Helium 10's full suite of Amazon and Walmart solutions.