Helium 10 Year In Review
Helium 10 believes that wishes should come true during the Holiday Season. Here's how we've added to our tools to help you crush it on Amazon.
Updated on: July 19, 2022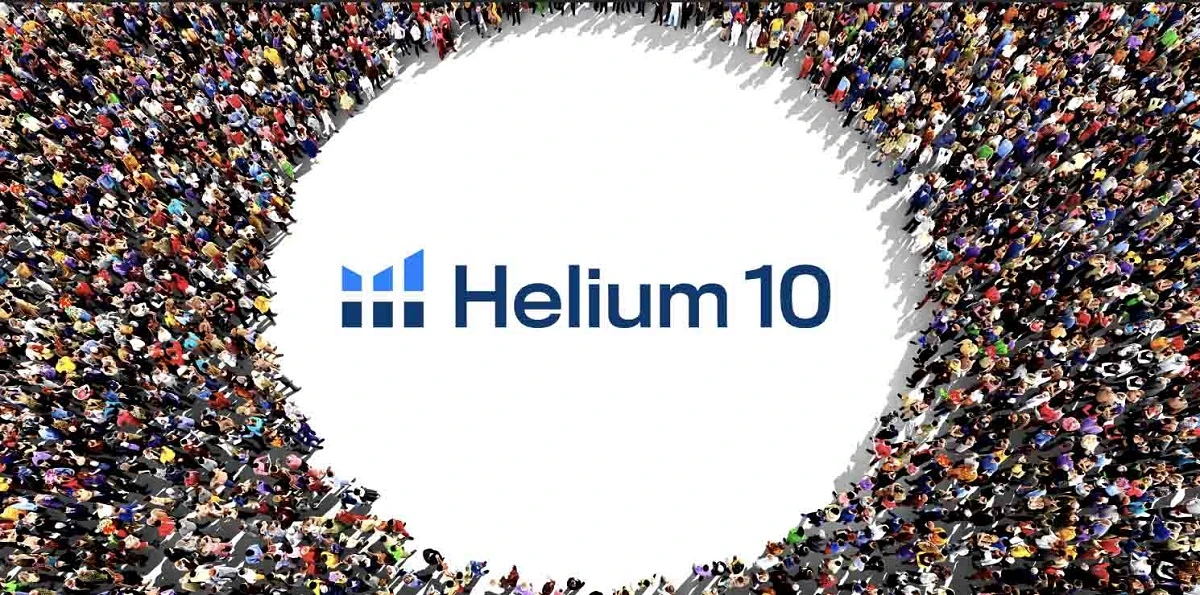 What a year it has been.
2020 will go down in the record books as one of the most infamous years in modern history. When we reflect back on the last 365 days, it's easy to feel like it was one steady stream of negativity.
That's not what this post is about.
Instead of focusing on all the negative things that happened this year, I want to focus on something a little more positive and give you guys a recap on all the things that YOU, the Helium 10 Nation, asked for in order to climb to new heights in e-commerce and on Amazon.
Because this is the Holiday Season, and dreams should come true, we're happy to have been able to have been able to fulfill your wishes and add to our suite of tools to help you crush it on Amazon.
If you are brand new to Helium 10, this will give you a good idea of how fast we can implement our customer suggestions. I hope this might inspire you to take advantage of our end of the year offer that includes a bunch of bonuses, including potential access to my personal Amazon product sourcing agent!
If you are a Helium 10 veteran, please read through this post to make sure you are taking advantage of all you have access to!
NEW MARKETPLACES
Amazon continues to widen its footprint worldwide and because of that, we've had many Helium 10 members ask us to add functionality in some of these newer marketplaces.
Helium 10 already had full functionality in Amazon USA, Canada, Germany, U.K., Spain, Italy, and France.
This year we have added the marketplaces of Mexico, Netherlands, and India!
Now, if you're a seller in those countries, you can join the rest of the worldwide Amazon community and do your product research in Black Box, your keyword research in Cerebro, check your sales numbers in Profits, and more!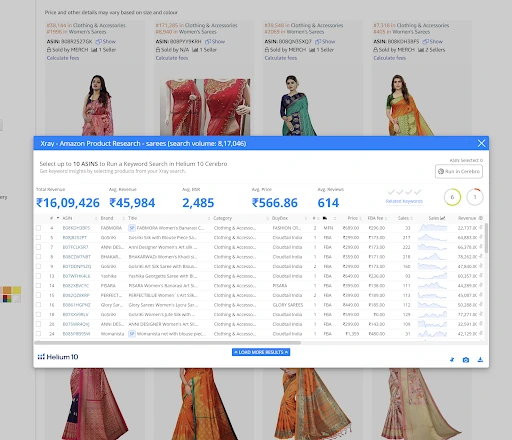 Are you only selling in one marketplace? It might be time to expand your horizons and diversify your Amazon income.
Helium 10 can help with that!
A NEW FINANCIAL TOOL TO HELP YOU SCALE FASTER
We listened to the laments of our members who would complain about the restrictive nature of Amazon's 2 week pay period. It made it extremely difficult for them to scale as fast as they wanted to.
That's why we partnered with one of the most respected Fintech companies in the game, Sellers Funding, to create Alta By Helium 10.
Alta accounts are completely free to set up. After you do that you can apply for things that can help you with your Amazon business such as:
A line of credit allowing you to purchase more inventory and launch products.
Daily payouts so that you can get your Amazon proceeds deposited every day to your account instead of every two weeks.
Supplier Pay which assists you in paying your suppliers, and virtual assistants, in multiple currencies
Alta has many more features that can help you out as an Amazon or Shopify seller, so make sure to sign up for your free account today!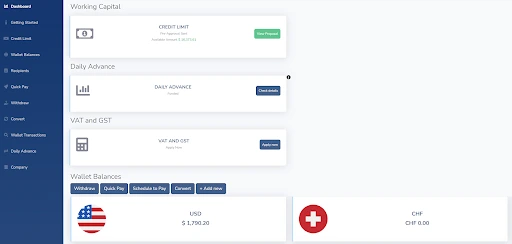 How To Find and Launch Profitable Products On Amazon – An A-Z Case Study

Tim Jordan from the AM/PM Podcast, and I decided that we wanted to show people that selling on Amazon is something that ANYONE can do, even those with a smaller budget.
That's why we did a 15 part Youtube Series that documented our entire journey starting with finding product opportunity, validating it, sourcing it, shipping it, launching it, advertising it, and much more!
Hundreds of you have messaged us telling us how that series inspired you to get started on Amazon this year, and how you've put what you learned in that series to use.
Since the launch of those products, we have sold over $300,000 dollars worth, and are now planning more Project X content!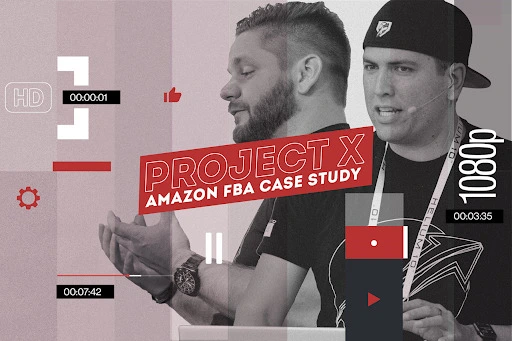 New Ways to Request Reviews From Your Amazon Customers
For several years Helium 10 has had Follow-up, which allows you to send customizable emails requesting reviews from customers who have bought your product. In 2020, we launched the free Seller Assistant Chrome Extension, with which you can utilize the Amazon "request a review" button, from right in your seller central account.
We also brought that functionality into Follow-up, as well as revamped Follow-up to be fully compliant with all of the new messaging rules that Amazon put into place.
Make sure you use these tools to increase the social proof of your products on Amazon!
A Path to Helium 10 Certification
We've heard from many of our users that they have appreciated the many training videos that we have for our tools.
Still, with over 25 tools, sometimes they did not know where to start.
That is why we developed the Helium 10 Academy program. It's a completely free course that has training videos, technical documents, quizzes, glossaries, and study guides that are presented in a way to make sure you can become a Helium 10 expert in no time!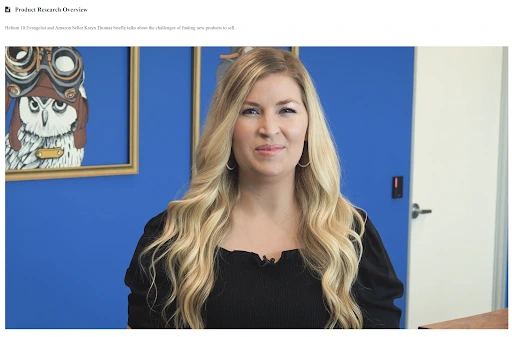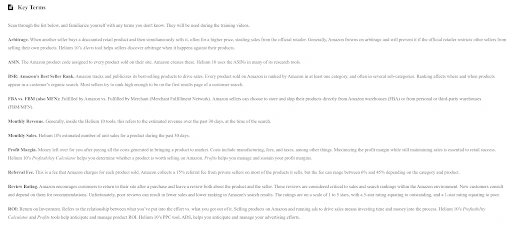 Added Functionality to Existing Tools For Product and Keyword Research
Amazon sellers have always loved the frequently updated search volume that we offer in our tools. But, they wanted to be able to see how search volume has increased and decreased over time. This year we added the ability to see the historical search volume of any keyword in our database, going back even more than one year!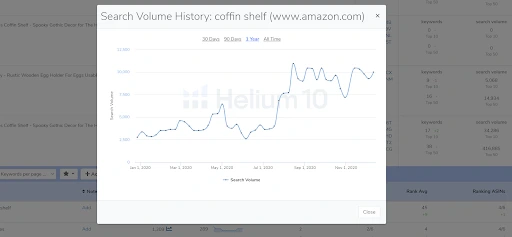 Speaking of historical data, did you know that you can now enter in a new product and keyword to Keyword Tracker, even one you hadn't tracked before? You will now get up to a year or more of historical data showing where that product has ranked for that keyword.
This new feature helps with identifying seasonal trends as well impacting your keyword ranking with sales!
Many in our community of Amazon sellers love using metrics which use the top 10 search results of a keyword to determine how much opportunity it might have. Imagine that you would like to see keywords that have at least 7 out of the top 10 products on the page with more than $5,000 revenue, and 7 out of the top 10 with less than 75 reviews.
Now, with our Black Box Advanced Rank Filter, instead of an endless search on Amazon for these unicorn keywords, you can find them in seconds!

One strategy that some like to use in Keyword research is finding keywords that only a few of your competitors are having success with, while the rest of the competition is not.
These are usually easier to rank for, and get sales from. You can find those special keywords now in seconds with Cerebro's new Advanced Rank Filters!

Full Launch of our PPC Software, ADS
I used to hate doing PPC.
So much so that I never did it for any of the accounts that I worked on. I just let others handle that part of the Amazon business because PPC was too overwhelming for me to learn. Now, thanks to ADS by Helium 10, I have completely leveled up my PPC game, and now am managing over 150 campaigns in less than an hour a week thanks to how streamlined the process is with ADS.
Get suggestions to help you reach your ACoS goals, find keywords that are draining your money in seconds, and even automate the process if you want.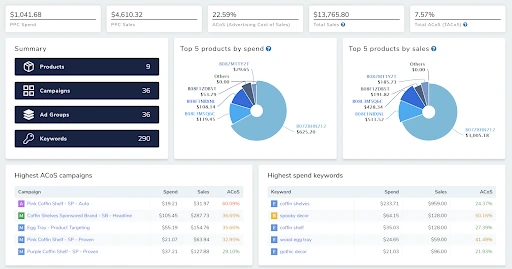 A Complete Inventory Management Solution
Are you tired of losing thousands of dollars because you run out of stock due to not forecasting correctly? Or maybe you are the opposite, and you order TOO MUCH inventory, thus tying up your assets and costing you hundreds of dollars in storage fees.
Inventory Management from Helium 10 has been designed to help you minimize those occurrences.
You'll be able to get restock and transfer suggestions based on advanced forecasting algorithms, create replenishment shipments for Amazon, and purchase orders for suppliers from within Helium 10!

This might seem like a lot of major updates in one year. But this only scratches the surface. I didn't talk about our brand new Mobile App that gives you your important metrics while you are on the go. Nor did I mention our landing page builder and hosting tool, Portals.
What about a new favorite of many of our users, Market Tracker, which gives you daily updates on how your market share compares to your competitors, and informs you of new movers and shakers in your niche?
Many of you have taken advantage of our new coaching program, Freedom Ticket Xtra, where you can talk live twice a week to experts such as Kevin King, Karyn Thomas, and more.
What about our announcement about the acquisition of one of the most respected tools in the PPC Game, Prestozon?
We also celebrated a milestone 200th episode of the Serious Sellers Podcast with ground breaking tips on a phenomenon that we call the "Maldives Launch Strategy."
Speaking of Podcasts, we resurrected the OG of Amazon Podcasts, the AM/PM Podcast with Tim Jordan as host.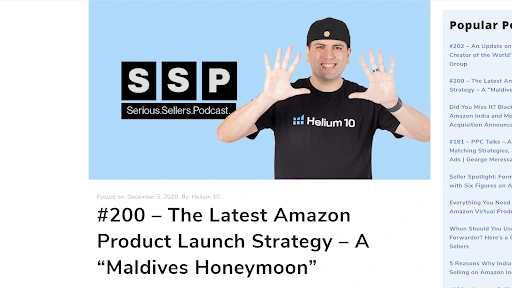 The list goes on and on with updates that we have made with one single goal in mind:
Helping you crush it, selling on Amazon.
If you aren't a Helium 10 member yet, now is the perfect time to sign up due to our special we have until the end of the year where you can get two months at 25% off, as well as 2 free months ($154 value) of the Freedom Ticket Xtra coaching program.
Sign up now at http://h10.me/bye2020.
The world has been crazy in 2020, but on the brighter side, many Amazon Sellers' sales went crazy….crazy HIGH that is. More people than ever before are shopping online due to the pandemic and many Amazon sellers have doubled their sales this year or more.
We are proud to be the gold standard when it comes to Software and Education for Amazon sellers, and don't think that we are slowing down anytime soon.
I'm excited about some mega things we have in store for you in 2021 that I know you will love.
On behalf of the entire family here at Helium 10, we would like to wish you the best of success in 2021!
We are thankful that you have chosen us to be your partners in your e-commerce journey.
Everything for your business on Amazon.
Find out more about our products by signing up or speaking with one of our
Customer Success representatives today. With us in your corner, you can enjoy
more sales and increased engagement from your Amazon business.
Chat with a Support Specialist