New Year, New Features – Everything You Missed From the Big Webinar
It's a new year, which means new Helium 10 features, new product research strategies, and maybe even a few surprises. Get your recap here!
Updated on: March 16, 2021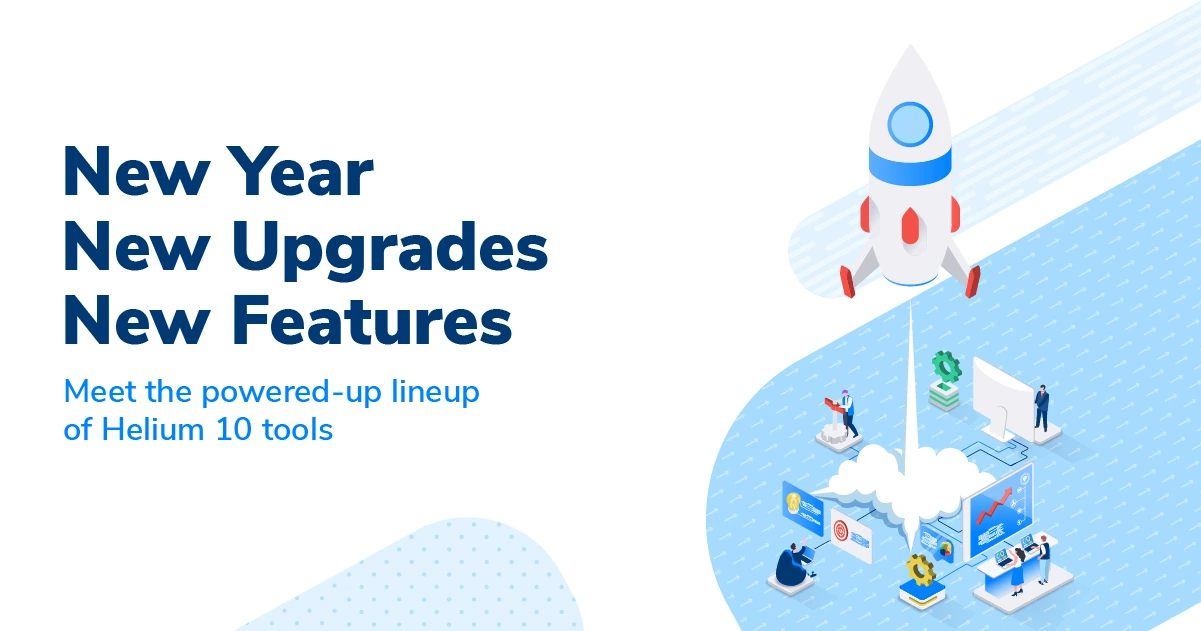 It's a new year which means Helium 10 is coming out of the gate with a new batch of upgrades, additions, and strategies for Amazon sellers to sustain their growth into a profitable 2021.
If you missed our recent webinar, it's not too late to catch up here!
To make things easier, we've assembled a "greatest hits" summary below!
We are going to look at:
How to make your product research faster and more focused with Black Box and Magnet
A new way to accurately make use of inventory forecasting within Helium 10
Taking full advantage of your Helium 10 account with new dashboard features
Connecting with your customers to increase brand loyalty
High level PPC insights and taking Helium 10 ADS to new heights
A big upgrade (and surprise partnership) that makes the Helium 10 Chrome Extension more powerful than ever!
A New Way to Filter Using Black Box
First up, product research!
Most of you are already familiar with Black Box's various filtering capabilities.
Year-over-year sales, number of sellers, variation count… the list goes on and on.
With so many filtering options and combinations of filtering options, this can quickly become overwhelming. So, we've added a new Black Box feature that we think will make your life a whole lot easier.
Introducing, Preset Filters in Black Box! If you don't know where to start with your product research or it is your first time using Black Box, click on our Sample Filter to start an immediate product search with helpful filters already applied.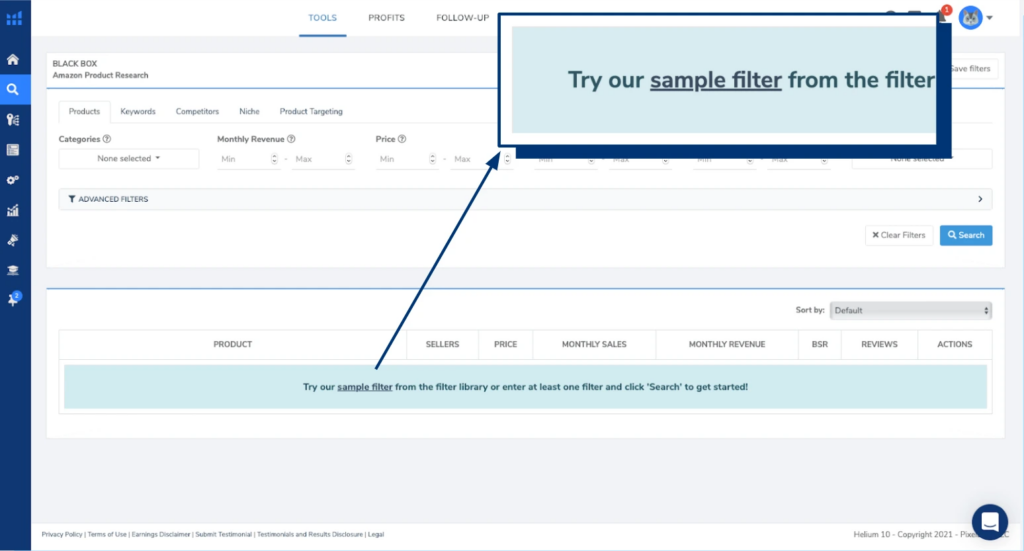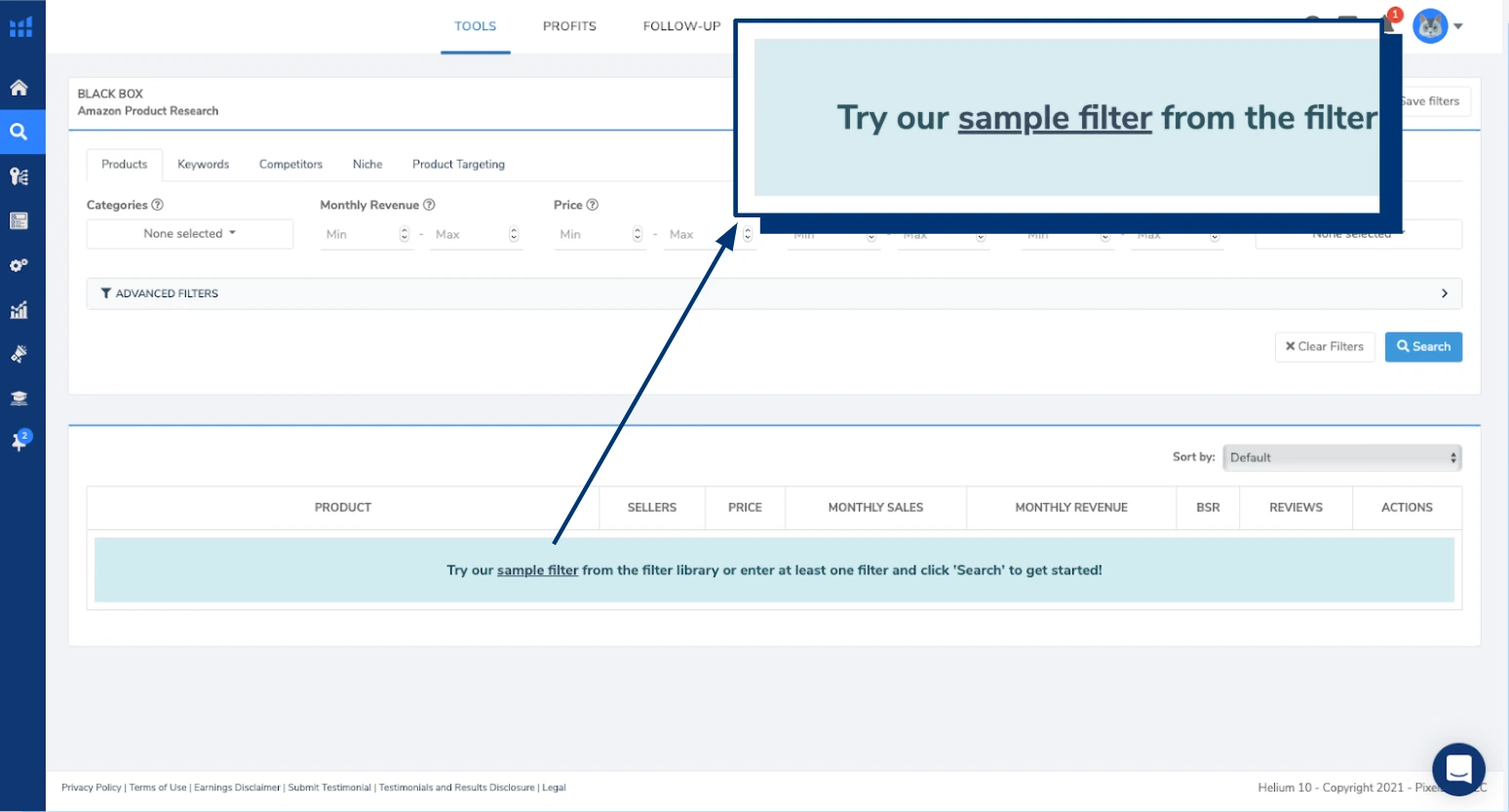 Automatically (and immediately) we populate Black Box's filters to give you an instant path to begin your product search.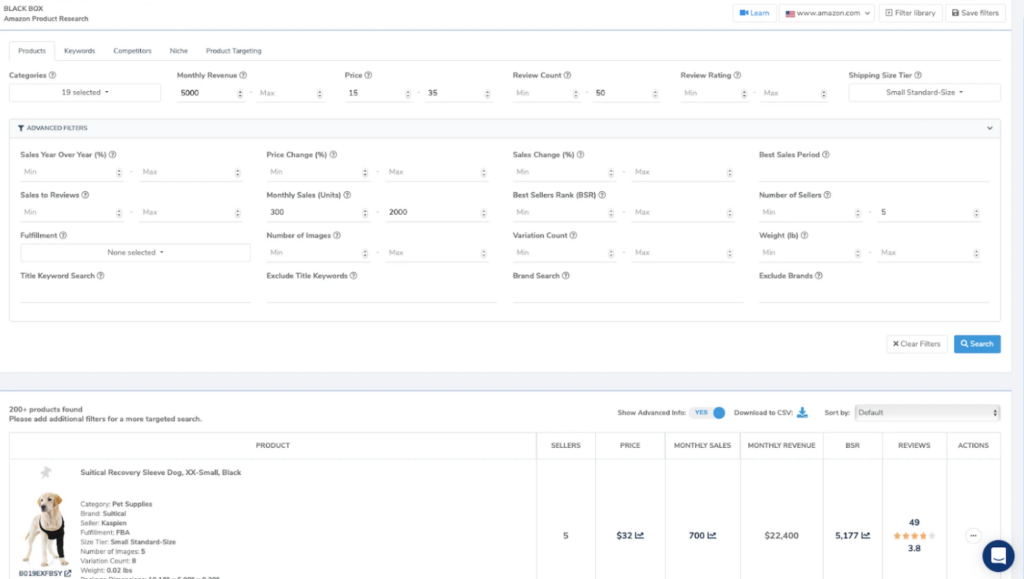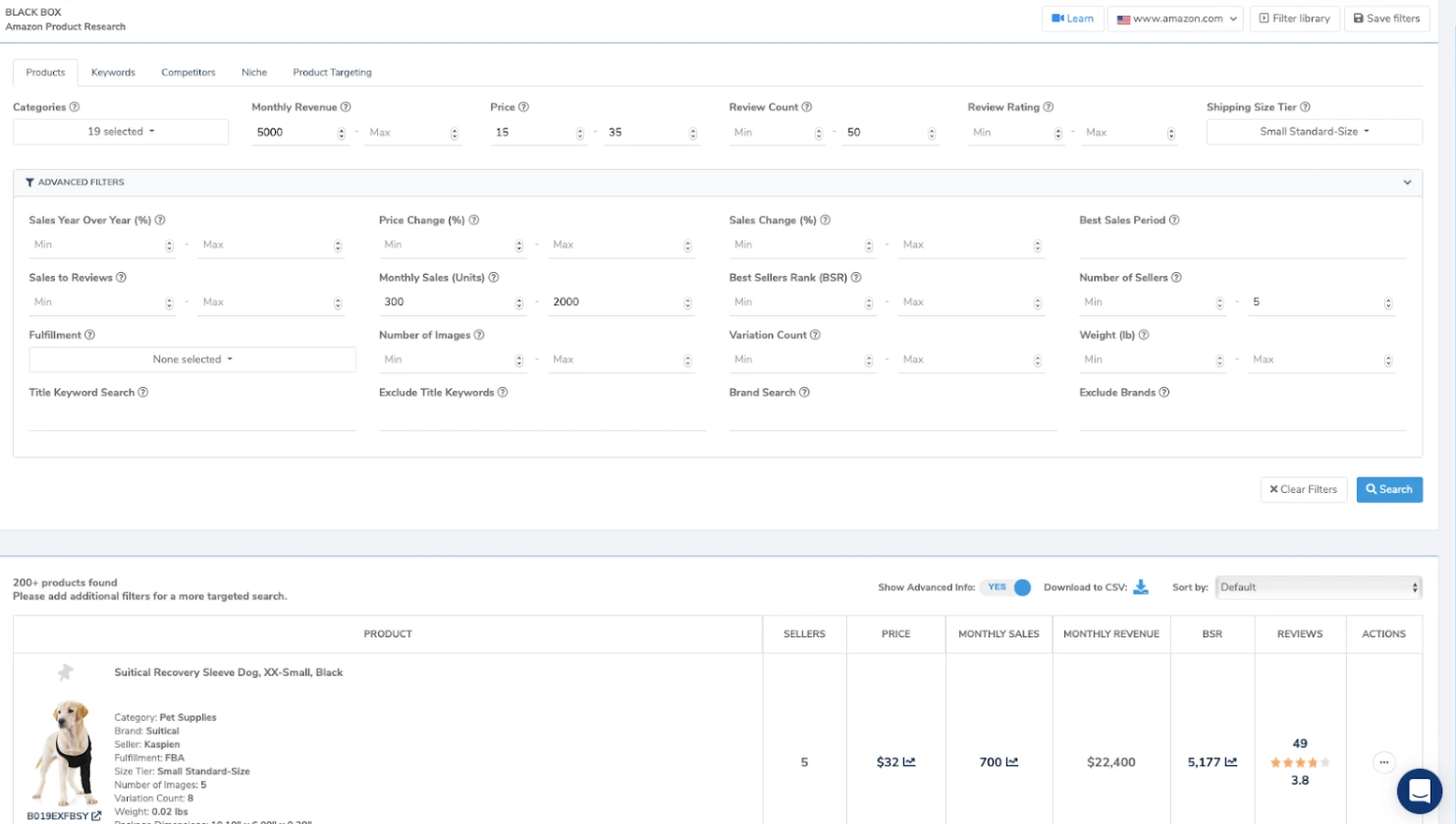 Remember, these preset filters are only meant to point you in the right direction. Don't pick your product solely based on the sample filter, chances are, thousands of other people are looking at these exact search results.
Maybe you'd rather create your own custom filter combination with specific search variables that have worked for you in the past. Using the Save Filter option in Black Box, you can now also name and save your own custom filters for future use.
After you have input your search variables, click on Save Filter in the upper right hand corner of Black Box.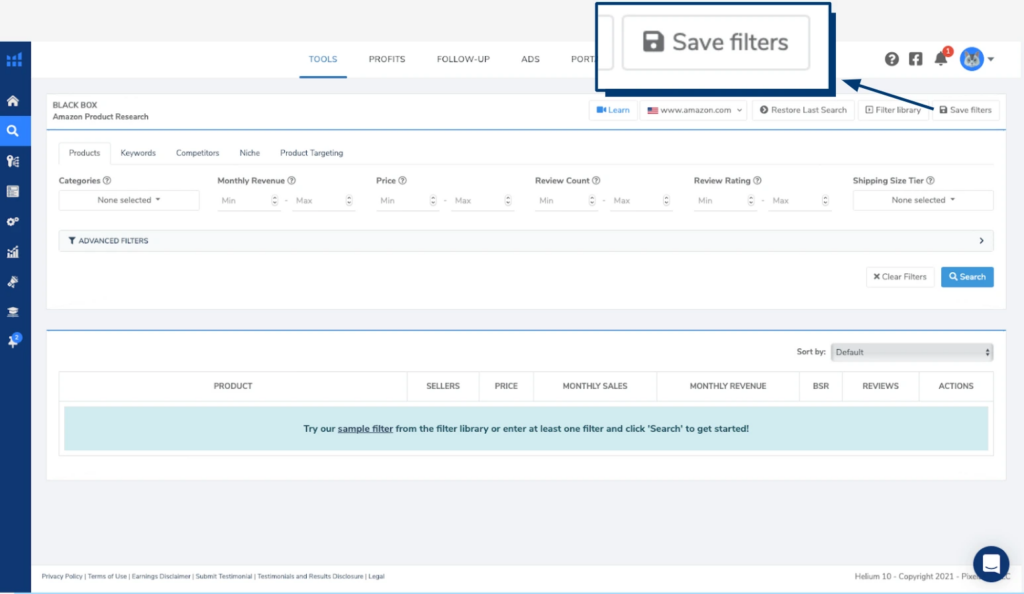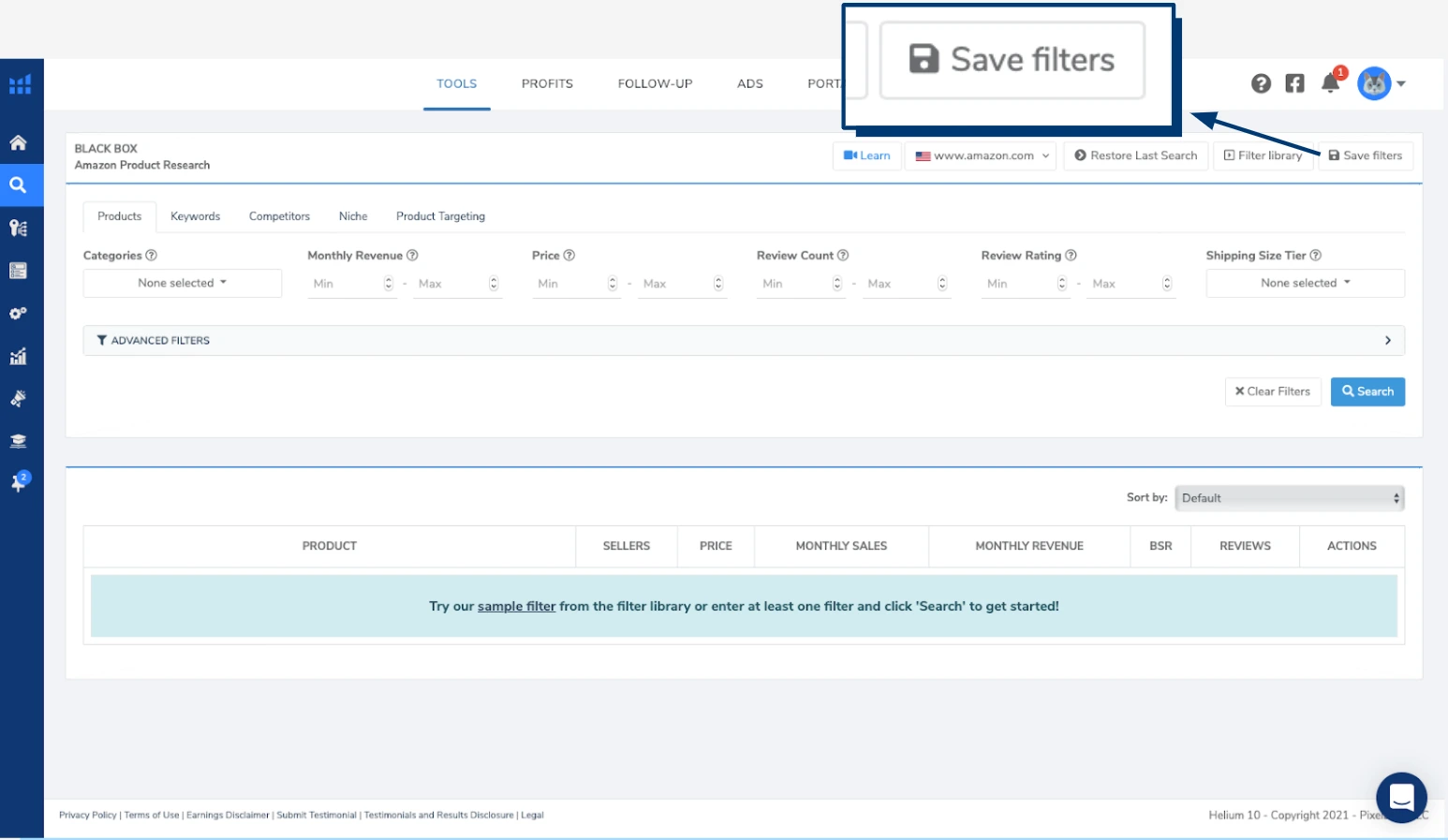 Give your filter a name and just like that, they're stored in your filter library!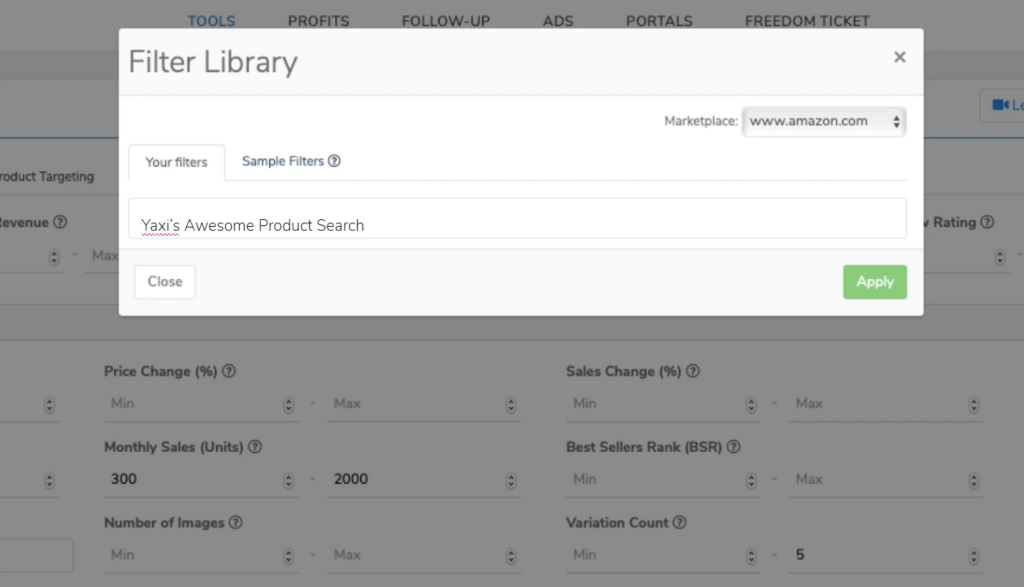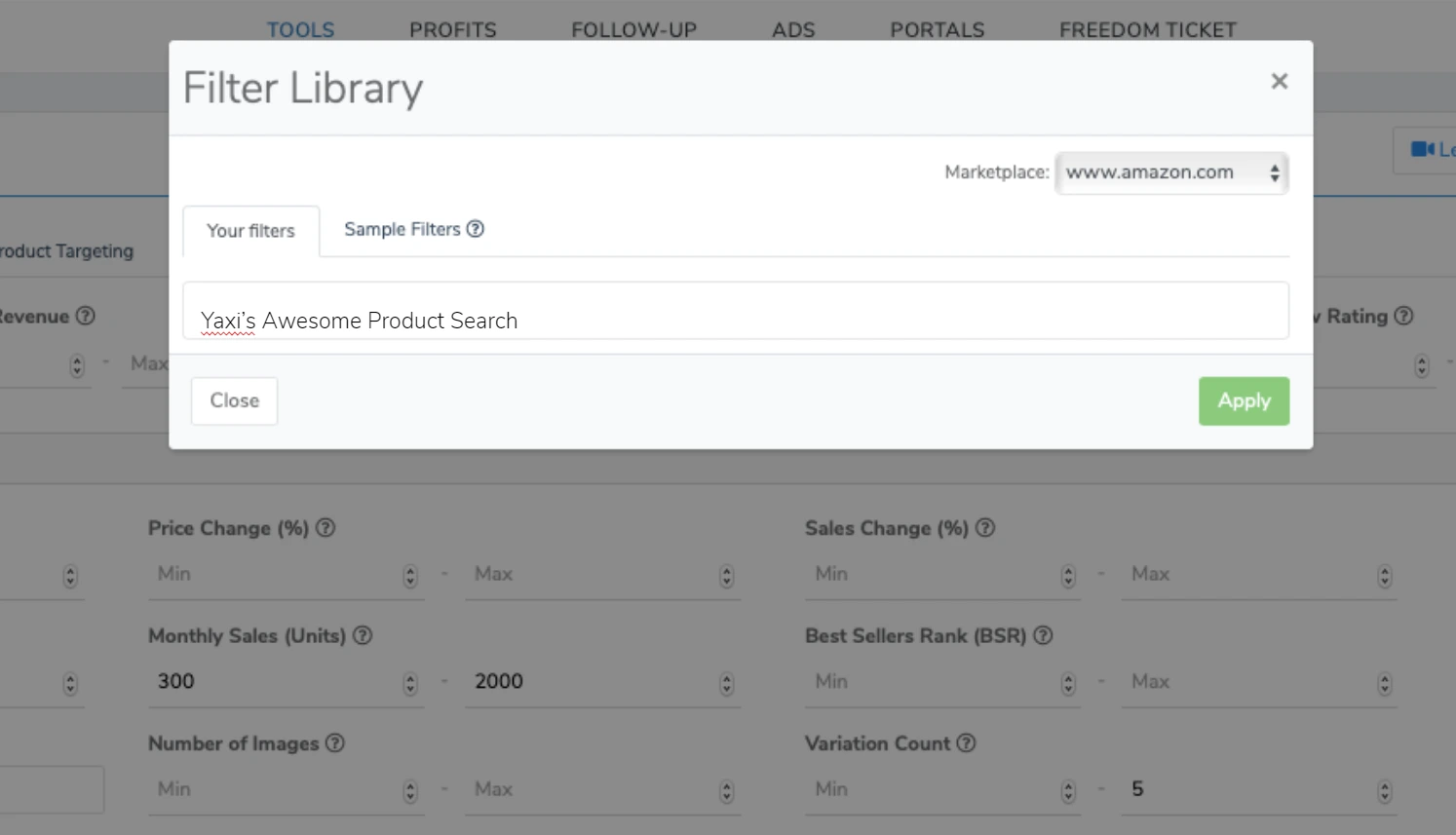 Now, you have the ability to narrow your product search with cutting edge filter combinations or filter out products you don't want to see in your results moving forward.
While we're on the subject of Black Box, we have one more feature for you…
With new Brand Filters in Black Box, search products by specific brand, exclude certain brands you don't want to see, and find your next home run product.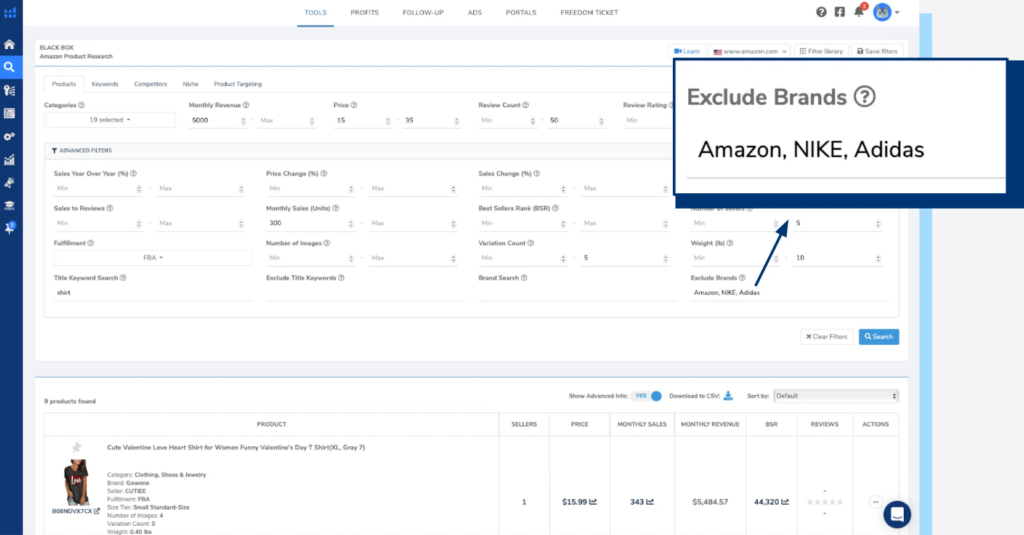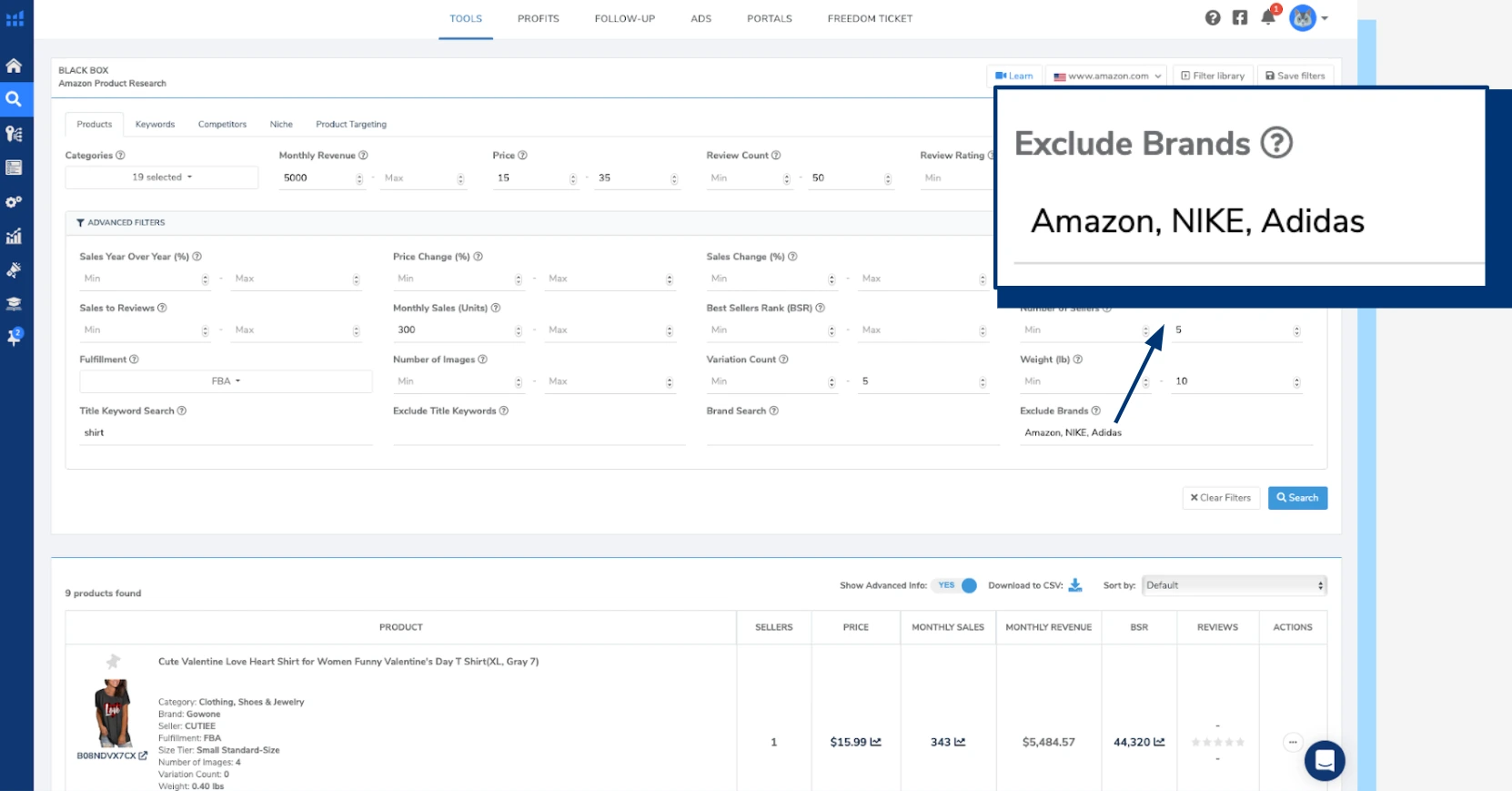 There may be brands out there that you don't want to compete with or simply brands you never want to see in your search results. Don't forget to save your brand filter settings to your custom filter library!
Bonus Announcement!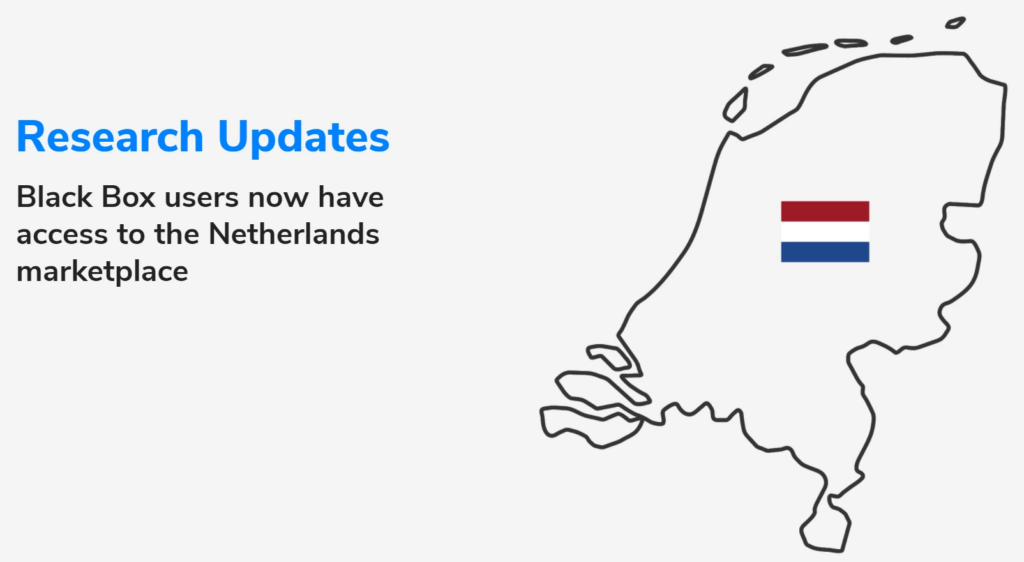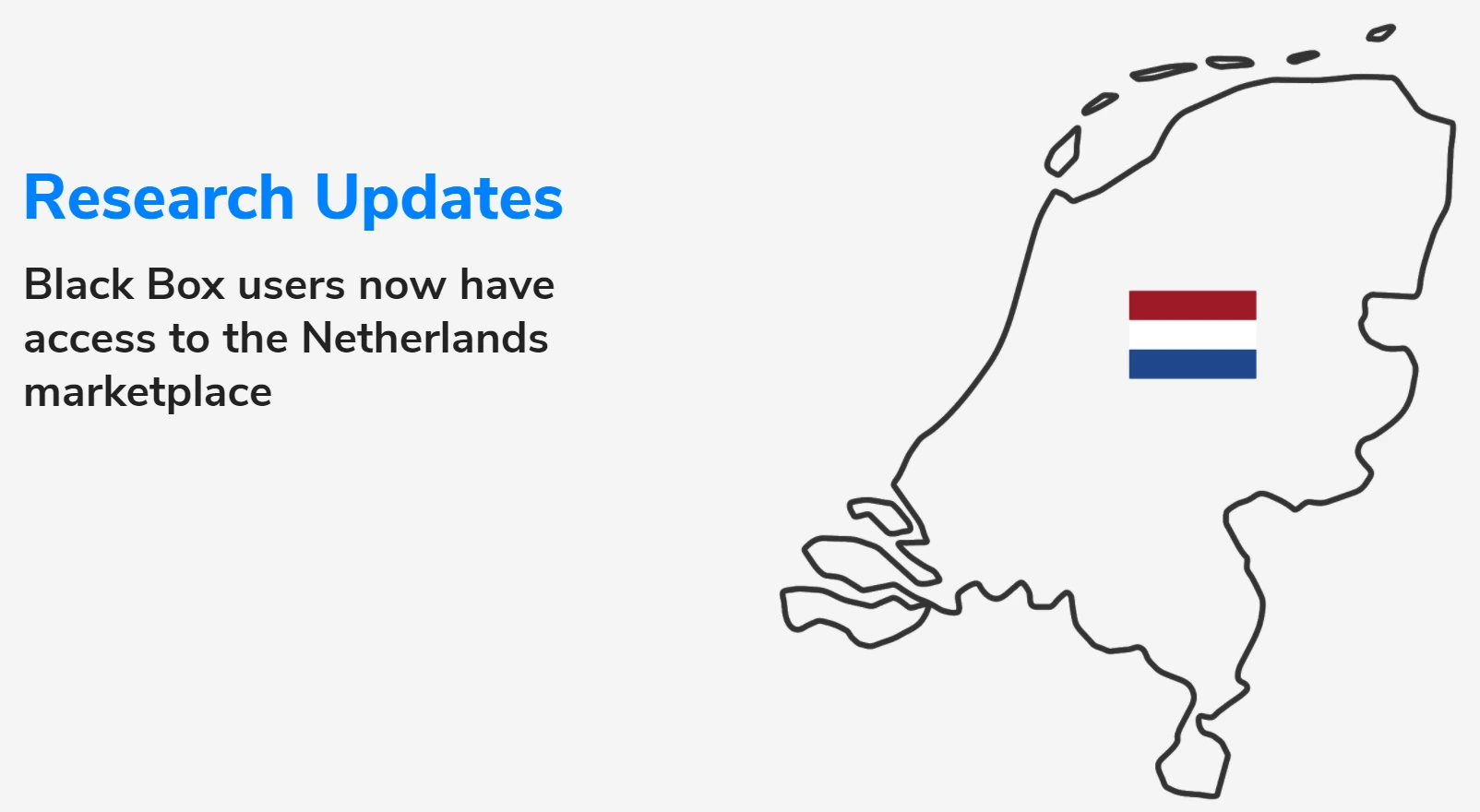 We recently rolled out the Netherlands marketplace for all of Helium 10's core research tools (Magnet, Cerebro, and Black Box). Welcome to the club!
Magnet is Putting on Muscle – More Data for More Keywords
Black Box isn't the only one getting more attention. New to our extremely popular Amazon keyword research tool, Magnet, is aggregated search volume for multiple keywords. Now when you search multiple keywords in Magnet, we will show you the total search volume for all entered keywords.
Let's look at a real-world example. You're researching your competitor and you want to get a sense of the total search volume of keywords that they are on page one for. Keywords that have at least 400 searches. You would first run that ASIN through our reverse ASIN tool, Cerebro. Next, filter for keywords that have an organic rank of 1-30 and are searched for at least 400 times a month.
Export all those keywords to your clipboard.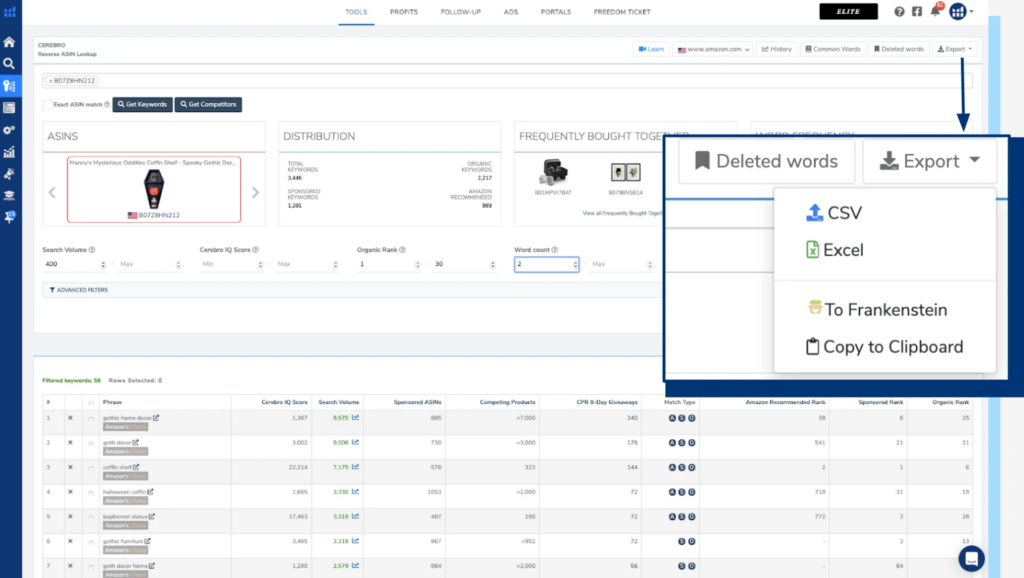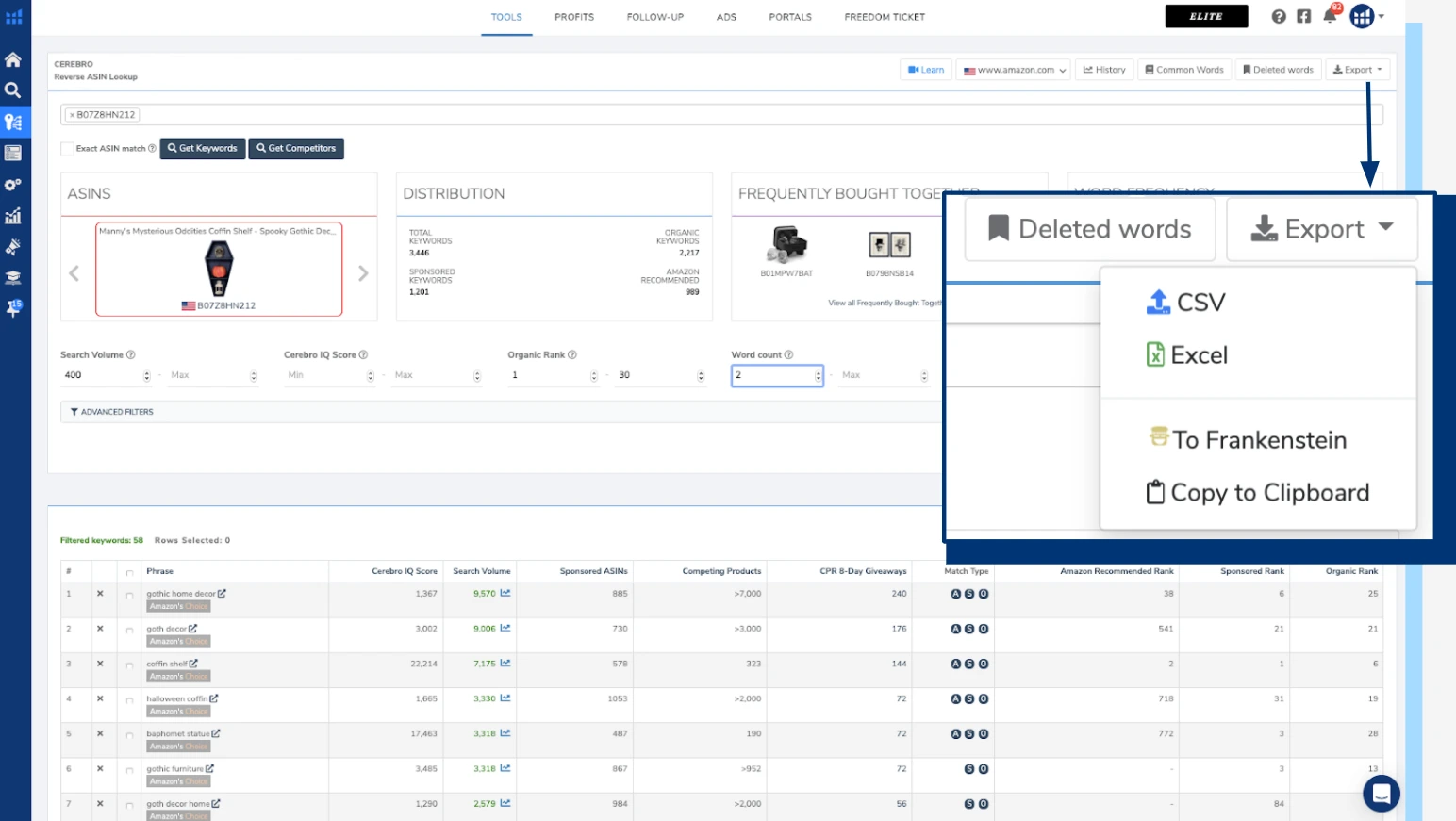 Head on over to Magnet and paste in your keywords…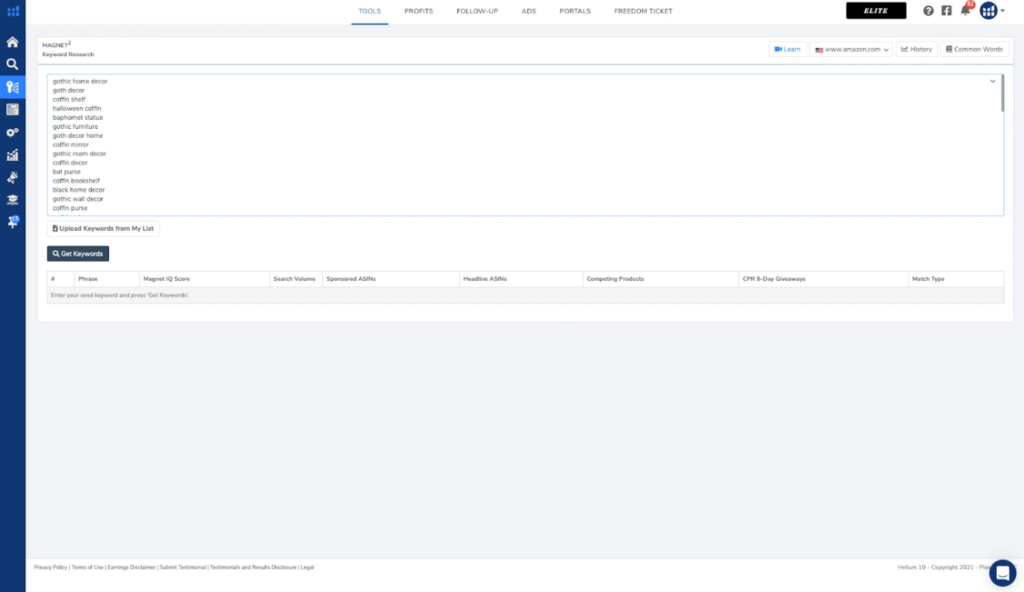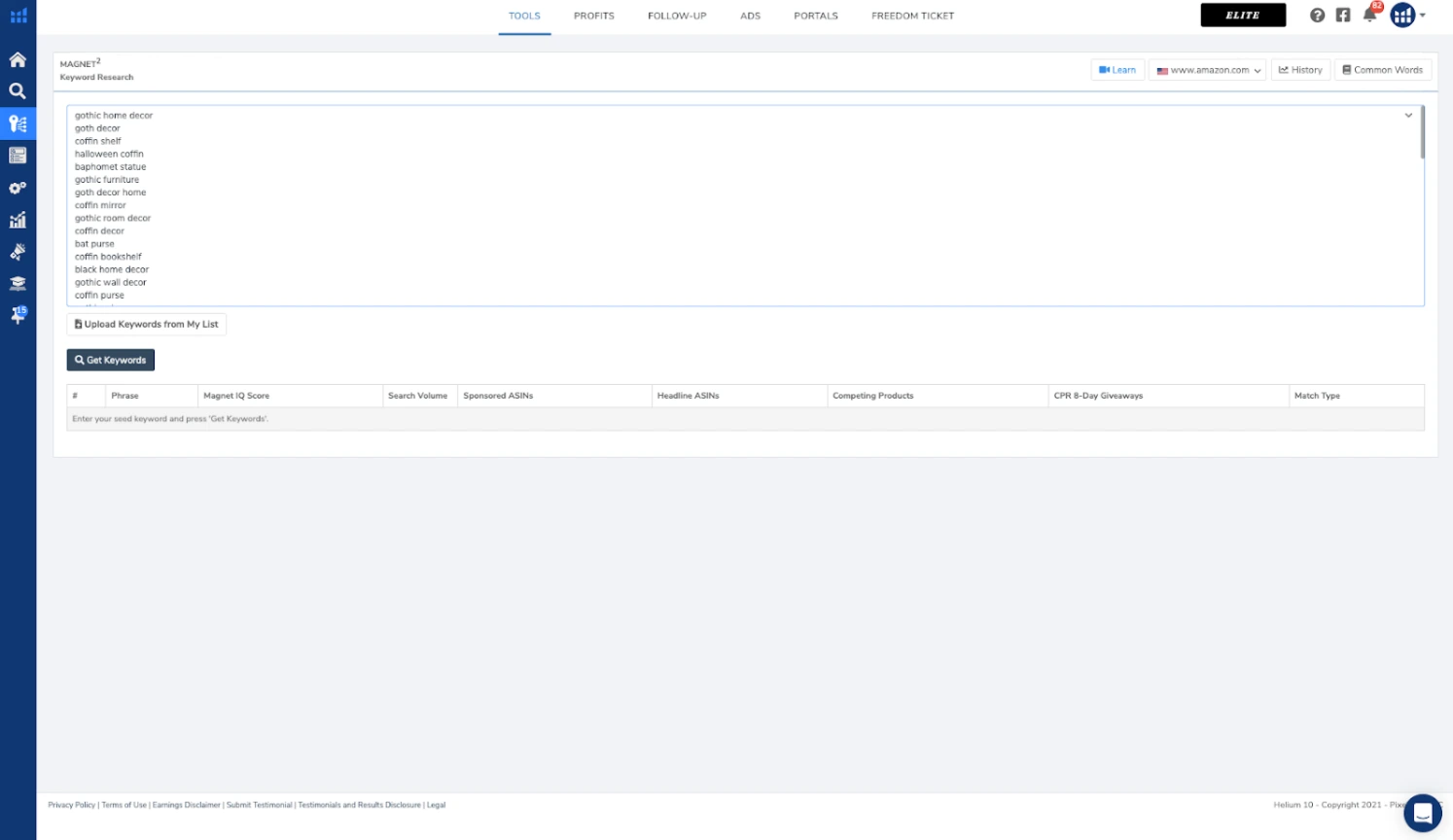 Within seconds you now know that those page one keywords have a total search volume of 110,000.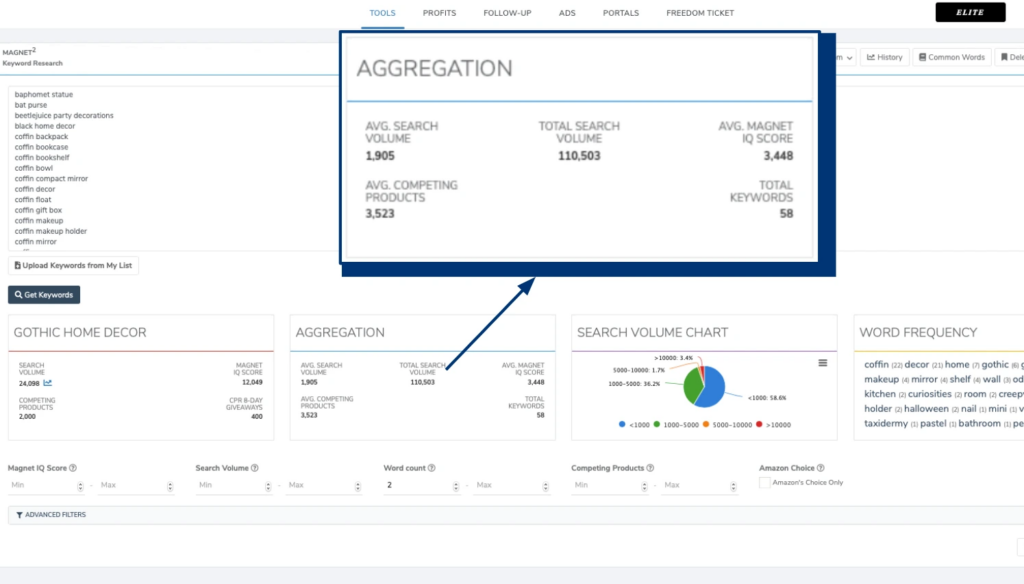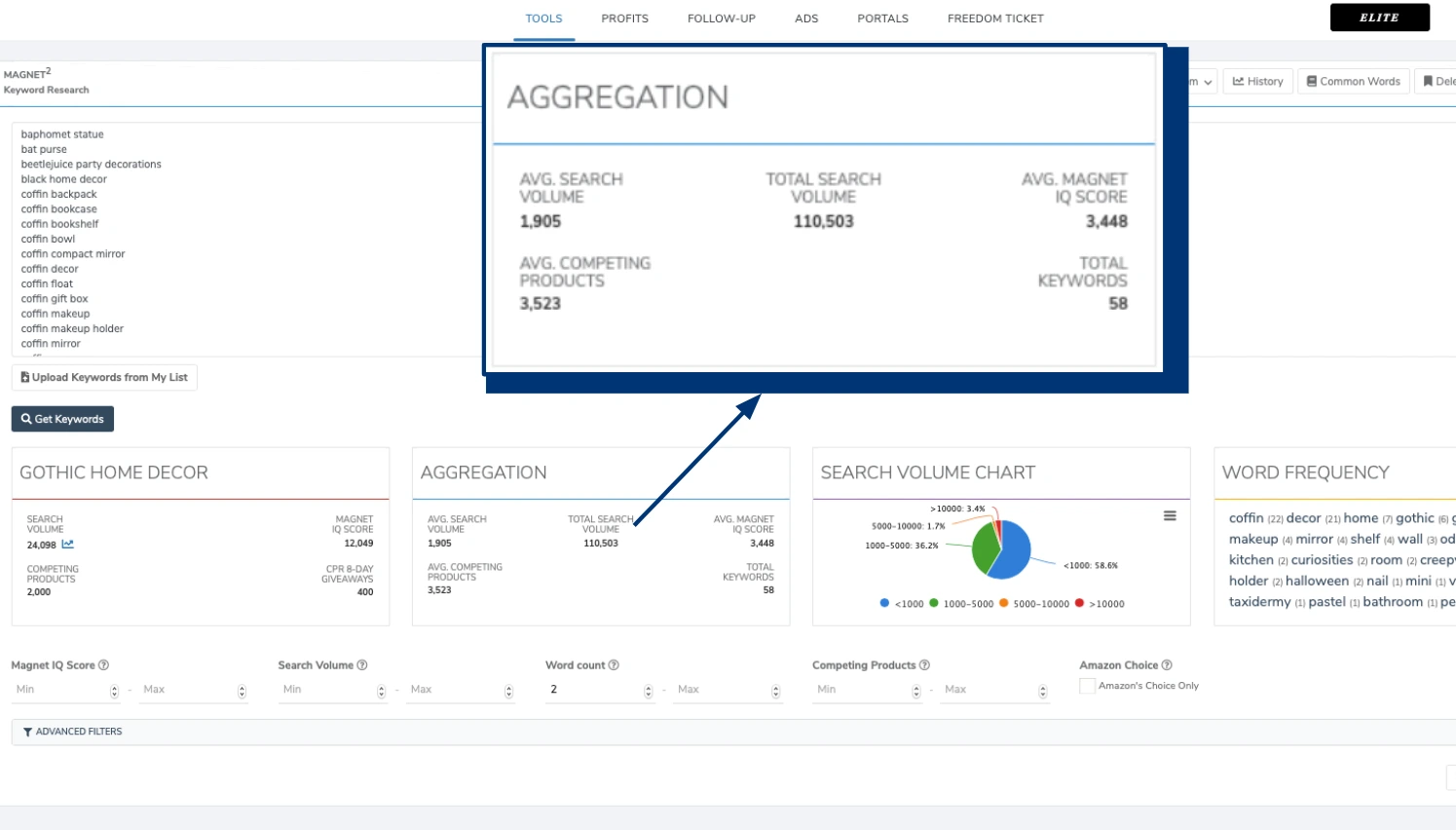 This gives you a good idea how much total visibility a product is getting in search results.
Inventory Forecasting with Helium 10's Profits
Many of you may not know that in 2020, Helium 10 released a brand new inventory management tool within Profits. Helium 10 now has the ability to analyze your sales data and stocking preferences to make recommendations when to place new orders and how many units you should order from your supplier.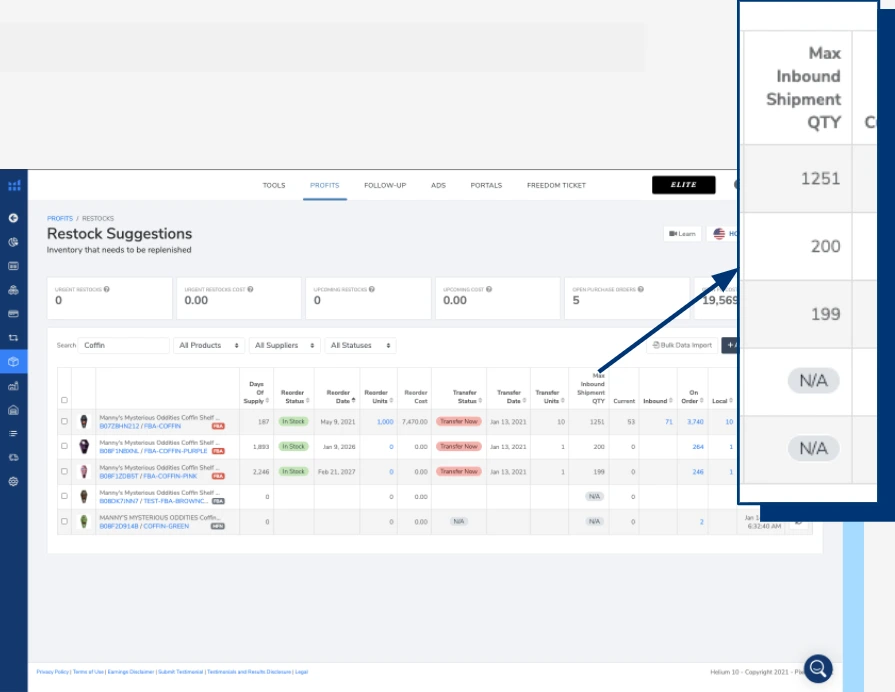 This will take into account your suppliers lead time, as well as your preferred reorder frequency. In addition, we can also make recommendations about when you should transfer units from a local warehouse – and of course, how many units to transfer.
Profits' inventory management tool also includes the following features:
Purchase order generation and management
Inbound shipments (created in Helium 10) then sent to Amazon via our API integration
Local inventory tracking
Supplier lists
Amazon inventory management is already hard enough as is. Pile on top of that the recent 200 unit inventory limits on new products… it's just asking too much of sellers, especially sellers new to the Amazon ecosystem. With Helium 10's inventory manager, we're bringing you even more ways to stay on top of your stock.
The first is by introducing bulk inventory imports. We want you all to have the benefits of an advanced inventory management system, and now, with the ability to import your setup data, we think you'll be able to do this faster than ever.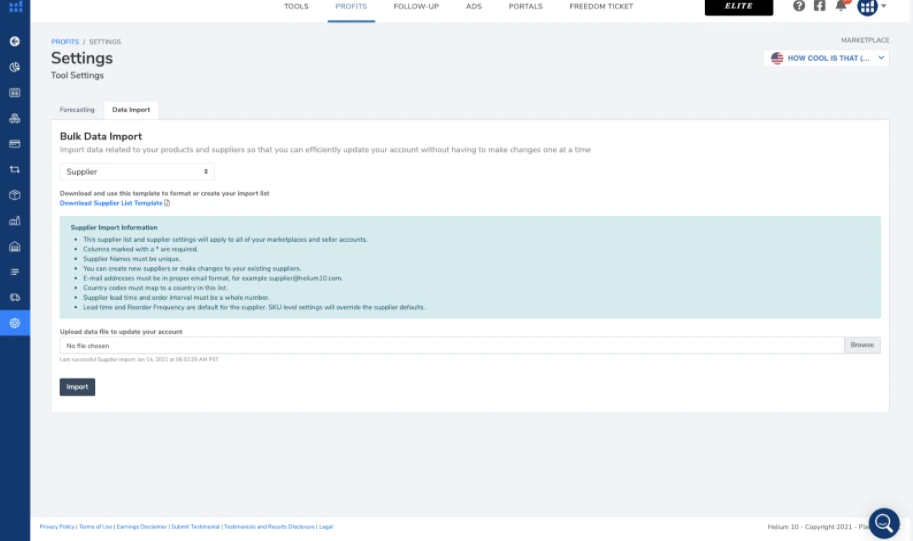 We've created four import types to help you get started:
Supplier Lists
Forecasting Settings
Local Inventory QTY
SKU and Supplier Relationships
Each import type will have contextual instructions to help explain the process.
Another way we wanted to improve your inventory experience is by giving you inventory alerts.
You should not have to hunt for important inventory information, especially when it comes to restocking decisions. With new inventory alerts from Helium 10, receive notifications whenever a product needs to be reordered from a supplier or transferred from a local warehouse. These notifications are available as both emails and push notifications over your phone via the Helium 10 app.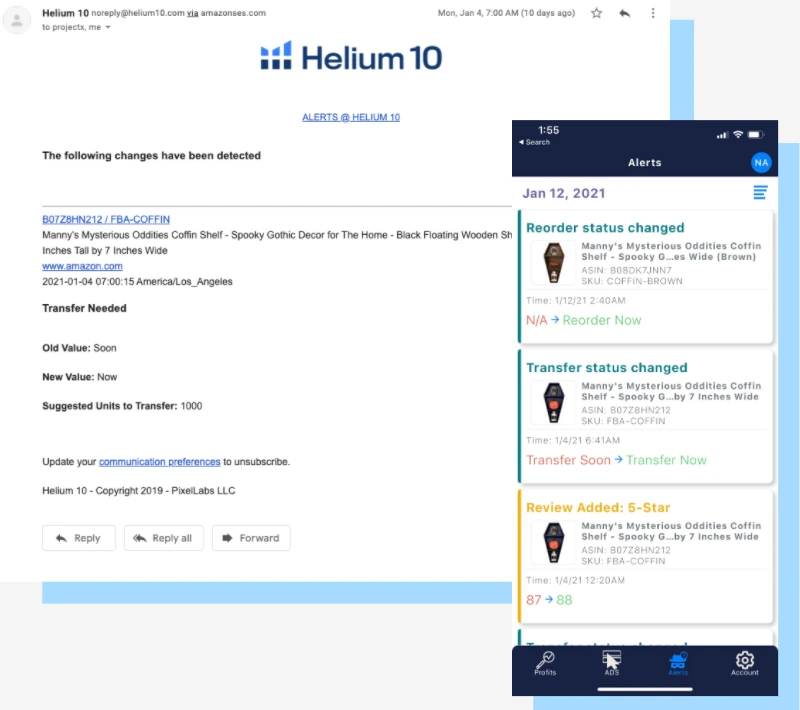 To enable inventory alerts go to Settings>Alerts and enable reorder status changed and transfer status changed.
Streamlining the Helium 10 Experience
In a continuing effort to make Helium 10 the absolute best Amazon seller's platform in the biz, we're adding a number of new features to streamline the user experience, no matter the experience level.
First, homepage product and keyword research snapshots. Simply enter a keyword and get instant data like search volume, related keywords, top selling products, and quick links to the appropriate Helium 10 tool… all without ever leaving your dashboard. These at-a-glance metrics are available to users with a Free or a la carte account (three searches allotted each day), while Platinum, Diamond, and Elite members have unlimited searches.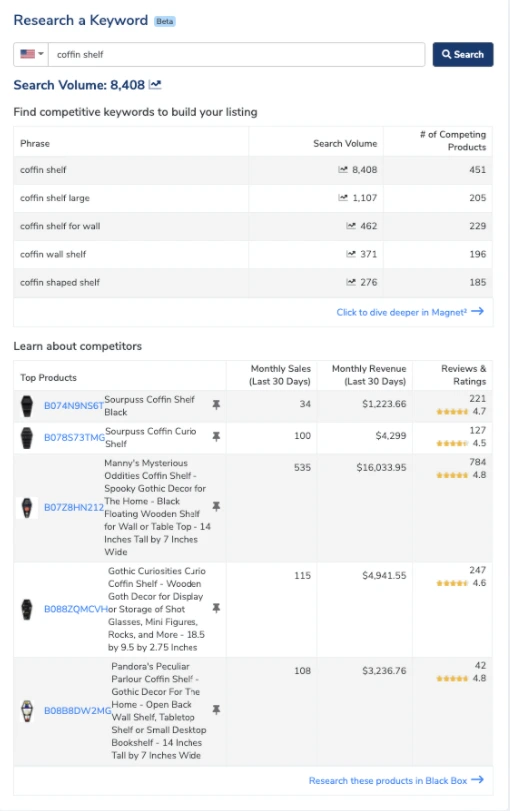 What about new Helium 10 users?
We have something new for you too. Our new quick start checklist gives new users a step by step recommended list to pick up momentum fast with Helium 10 tools. Complete the entire checklist for a special mystery prize! There are several, including an exclusive Q&A session with Helium 10 and an Amazon Seller expert.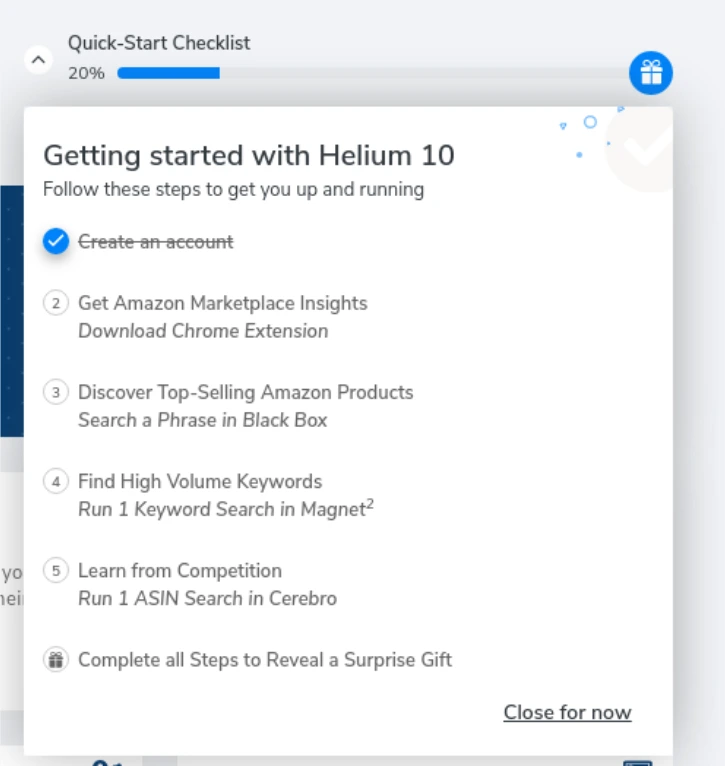 Not only do we want to get you started fast with Helium 10, but we want our users to be involved. That's why we've added the new Feature Request button! Do you have a new idea of how Helium 10 can impact your business or even just your day-to-day? Let us know!

Finally, we are excited to announce custom, enterprise Helium 10 solutions for agencies and businesses! We know that every business is unique, and sometimes they require special plans for support. Maybe you need more log-in credentials, a larger number of trackable keywords, or something else entirely. As Amazon and e-commerce businesses are growing, we are proud to scale our support with it.
That's why, if you go to helium10.com/pricing, you'll now see an option to contact our Enterprise and Agency sales team to start a conversation about how you can partner with Helium 10 and get support for your business. Head to our pricing page to get in touch and fill out a form that gives us important context on what you specifically need for your business to succeed and we'll get back to you quickly.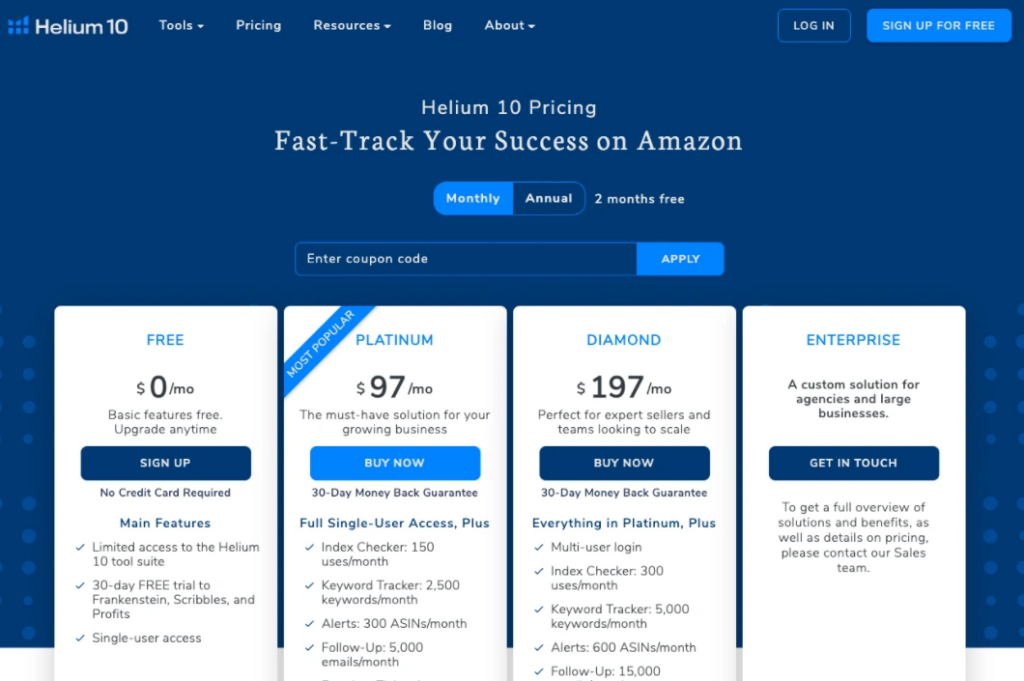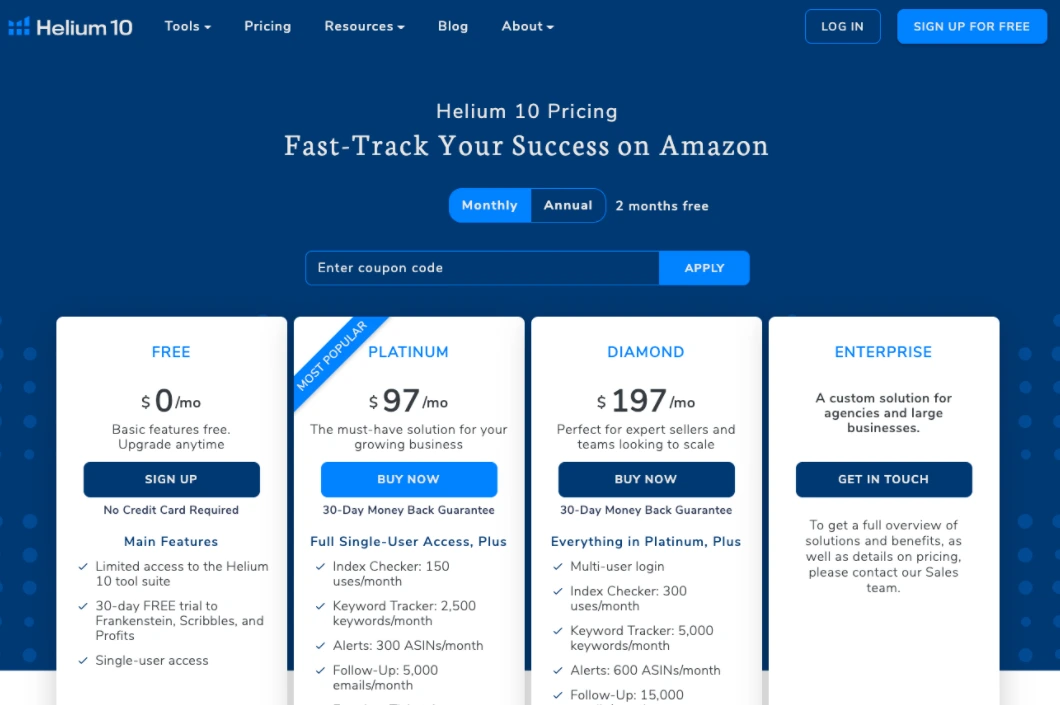 Let's Take a New Look at How You Interact With Your Customers
Those of you who have been selling on Amazon know who really owns the customers… Amazon.
The million dollar question is: How do brands build their own customer base to interact with them more intimately, and potentially help them graduate from Amazon-only?
Over the last year, Portals has helped you create independent landing pages and funnels so that you can market to new customers, capture their contact information, and make them YOUR customer. Eventually, the goal is to market to them off of Amazon whenever you want.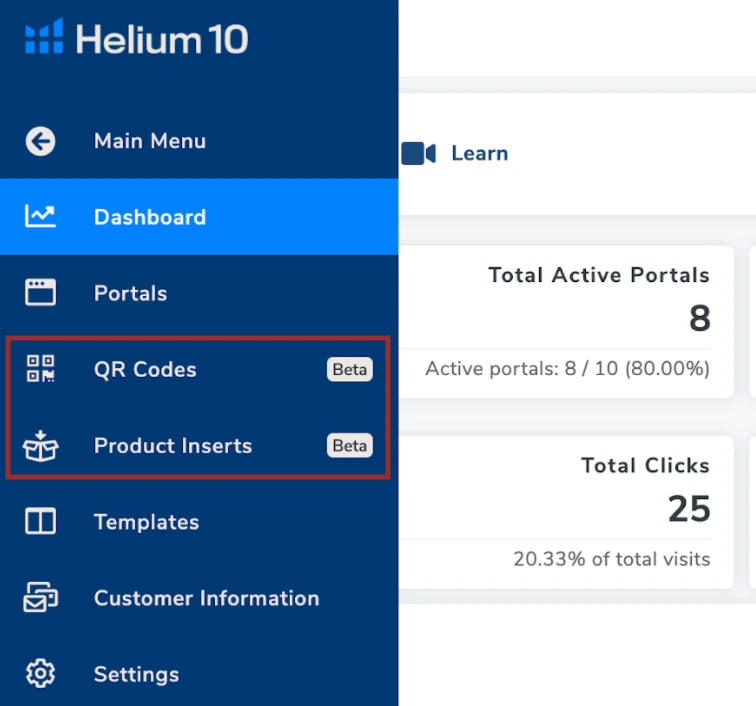 For 2021, our goal is to take your Portals experience to new heights. With that in mind, we are proud to introduce the ability to create both custom product inserts and QR codes to help boost reviews, upsell, and collect valuable customer contact information.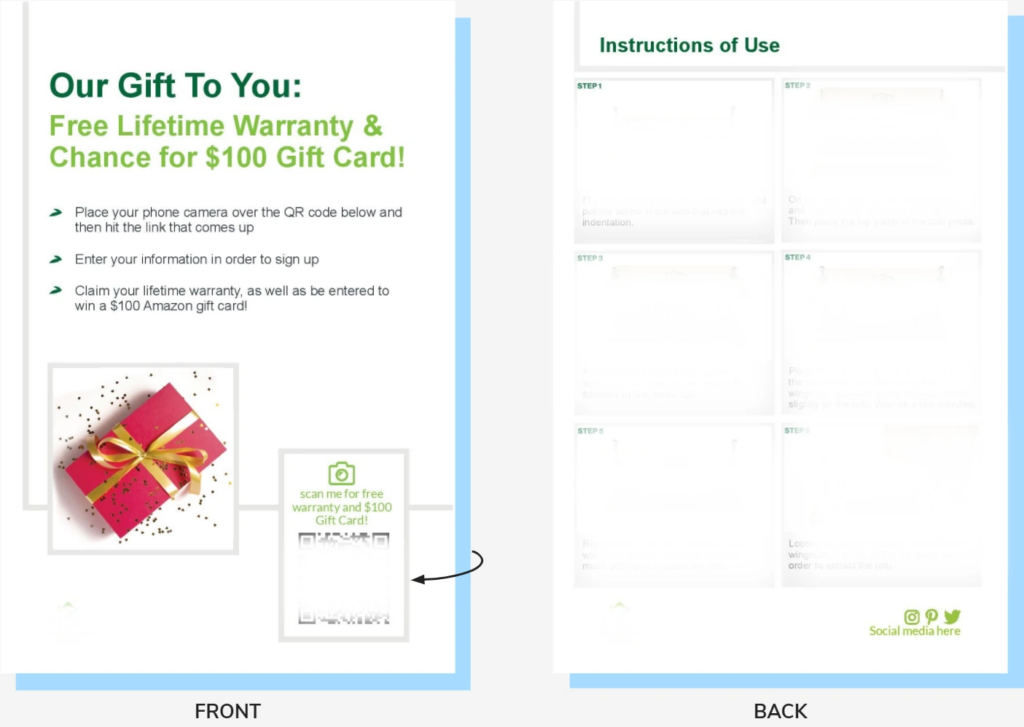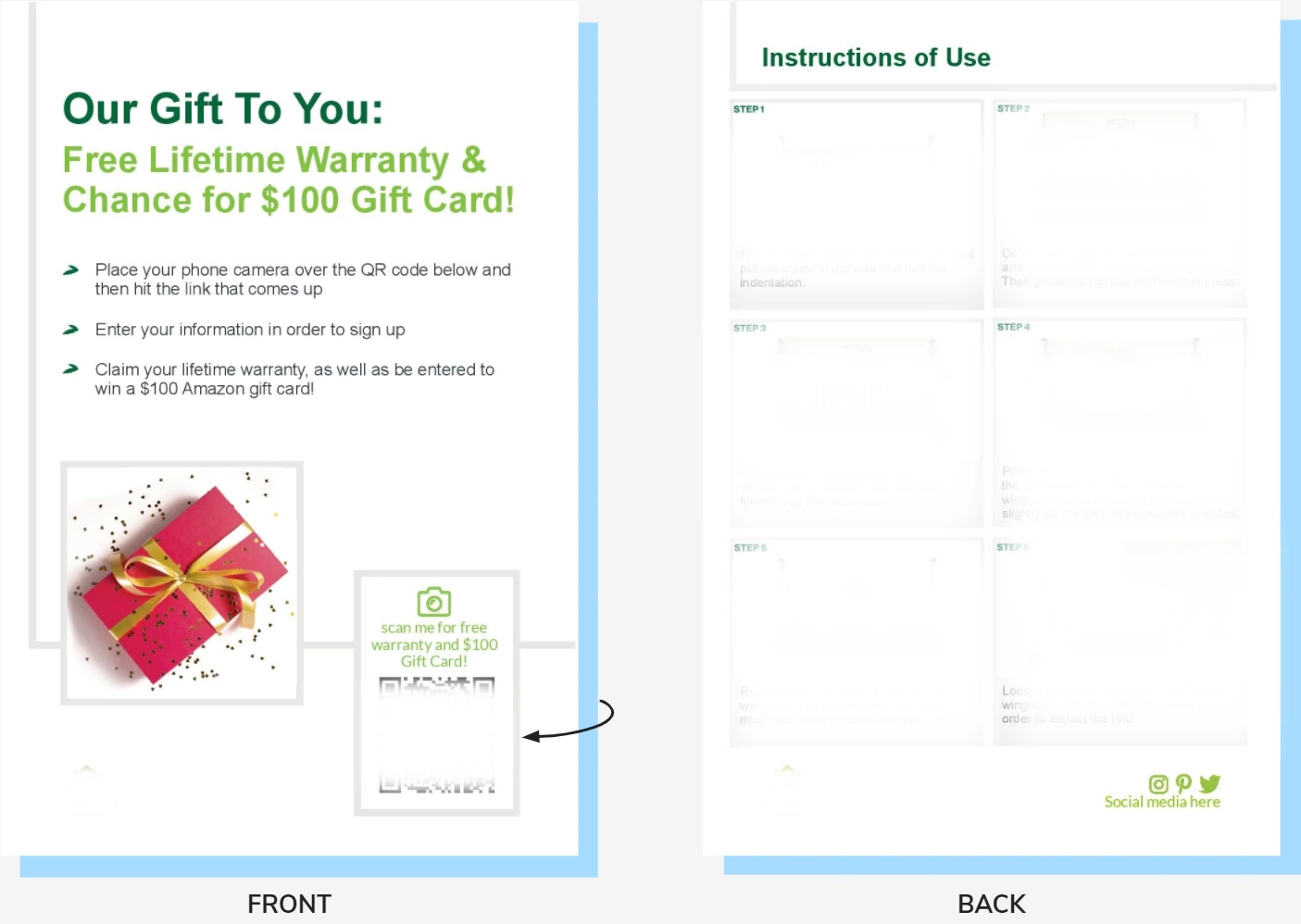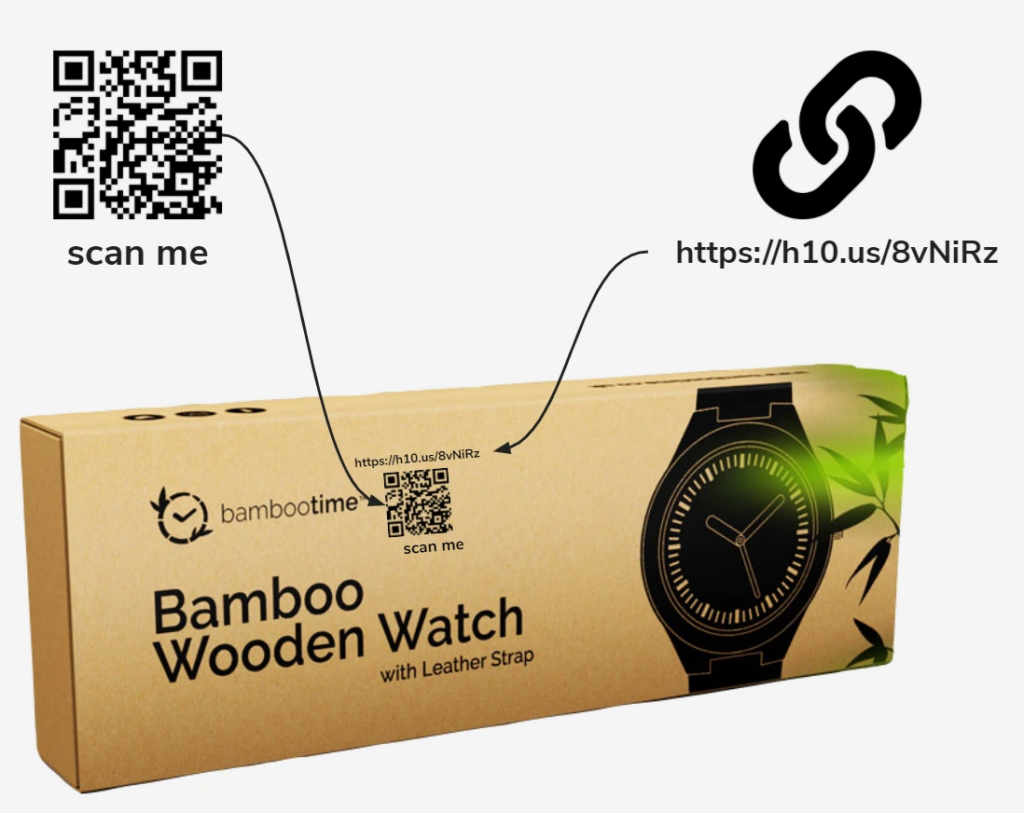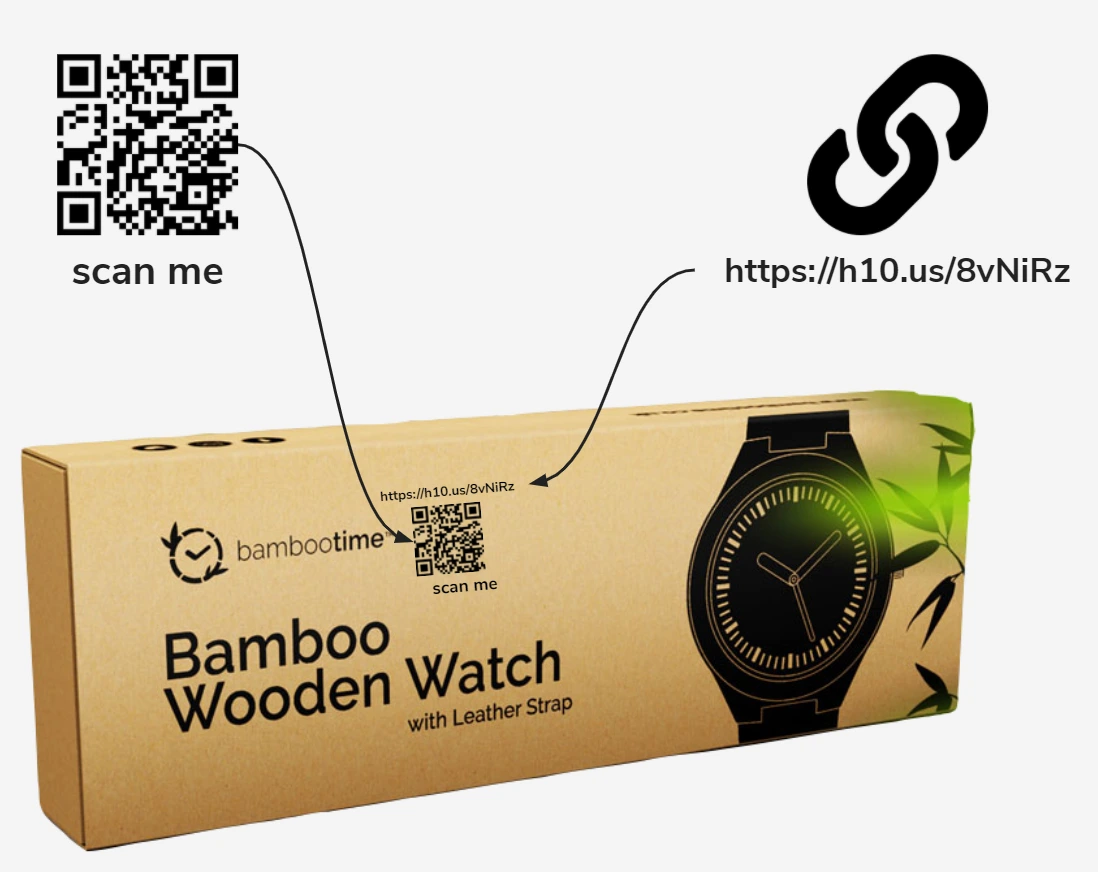 One Step Closer to All-in-One PPC
During our last webinar, we talked a lot about Helium 10 ADS being out of Beta and about the exciting new purchase of Prestozon. We know many of you were wondering what exactly all this would mean for the ADS platform down the line. Well, we are finally down the line!

First, our single page Campaign Builder is getting a major update.
Coming very soon, those of you who are Helium 10 ADS users will now have the ability to:
Create campaigns using new flows that will help guide you from start to finish
Create "Product Groups" with goals for specific groups of ASINs beyond just campaigns
Enjoy brand new Product Targeting and Sponsored Display campaign types
These types of campaigns are the only ones you would previously need to go into Seller Central to create. Now you can create these campaigns without ever leaving Helium 10!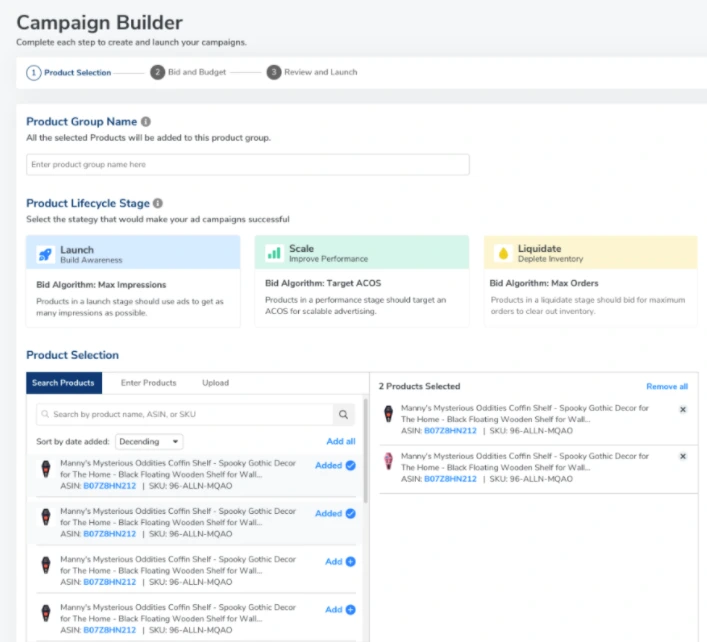 We've also added multiple campaign templates based on the lifecycle stage of your product, and an in-tool product selection list. Gone are the days of copying and pasting individual SKUs from Seller Central.
With all these new PPC toys to play with, we made sure to update your "instruction manuals" as well. Both Freedom Ticket and Project X will be receiving new, PPC-centric modules to help you get up to speed. These modules will include:
Basic and advanced strategies with Kevin King and Vince Montero
A walkthrough of the most common advertising mistakes Amazon sellers make
PPC optimization tips to keep you a step ahead of the competition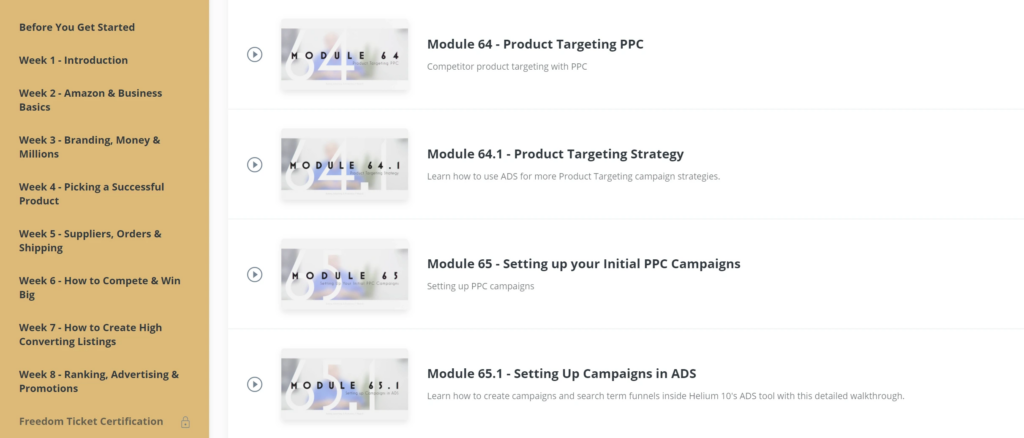 Don't forget to keep a YouTube tab open for TACoS Tuesday with Vince! These are LIVE PPC sessions designed to keep you up to date every other Tuesday.
Many people think that Helium 10 ADS is exclusive to Diamond and Elite members only. However Platinum members… you have access to the Dashboard and Analytics sections of ADS!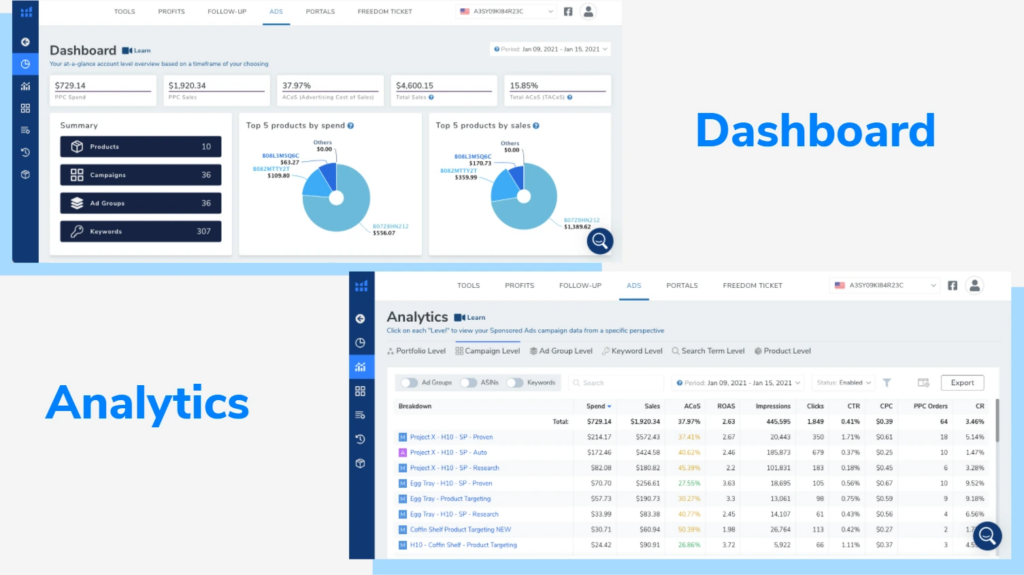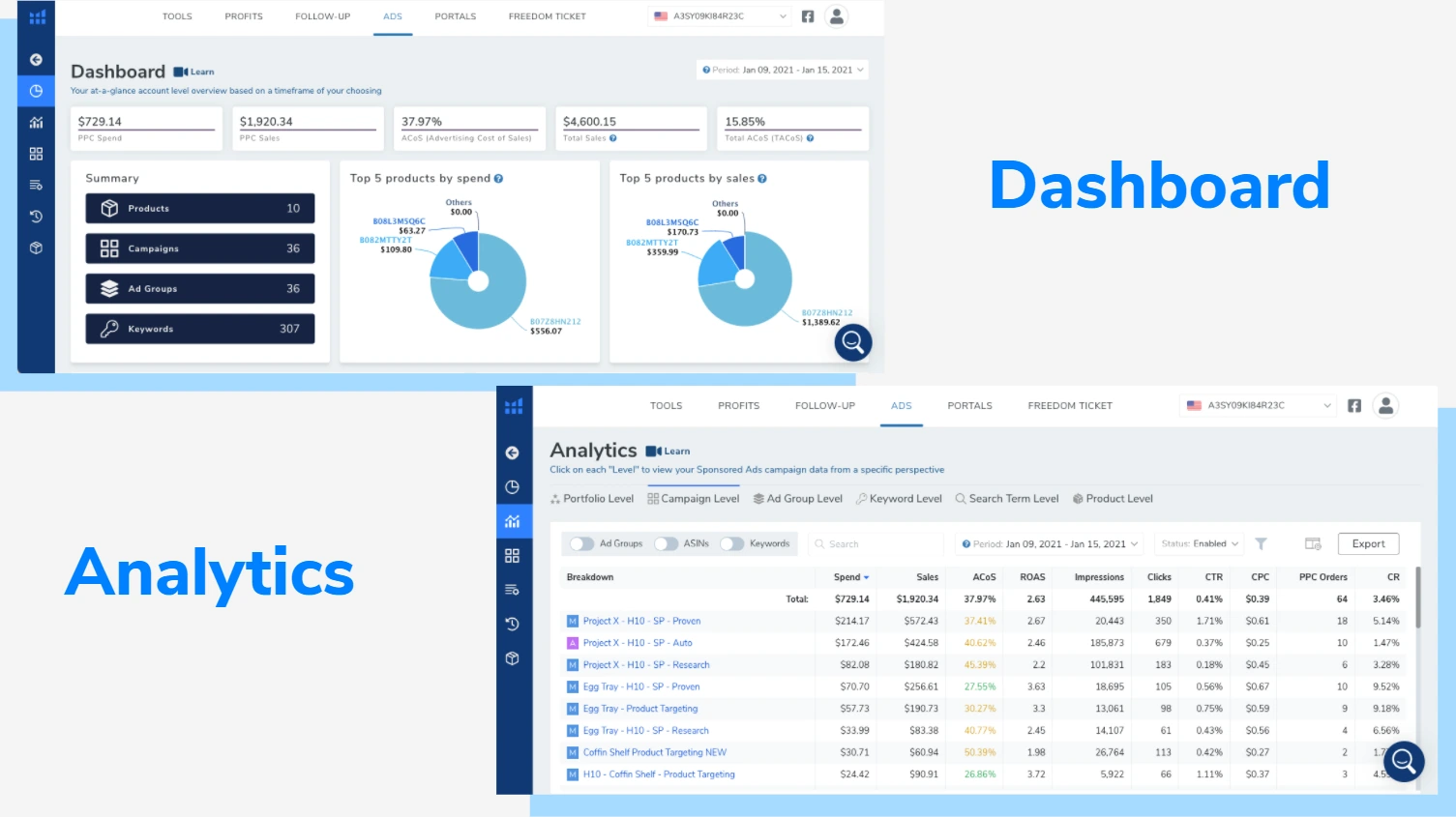 If you are a free Helium 10 user who is dipping their toes into the Amazon PPC world, there has never been a better time to upgrade to Platinum.
The Helium 10 Chrome Extension Gets a Little Help From our (Big) Friends
First of all, we want to thank YOU for your continued support and use of our Amazon seller tools. This week we hit 500,000 active users on the Helium 10 Chrome Extension and it's all thanks to you!
Let's talk keyword research! To date, the process for researching keywords within Cerebro requires you to identify and populate targeted products by:
Searching for the main keyword on Amazon
Running Xray (through the Helium 10 Chrome Extension)
Copying and pasting ONE BY ONE the ASINs that you have identified as the top performers in the niche.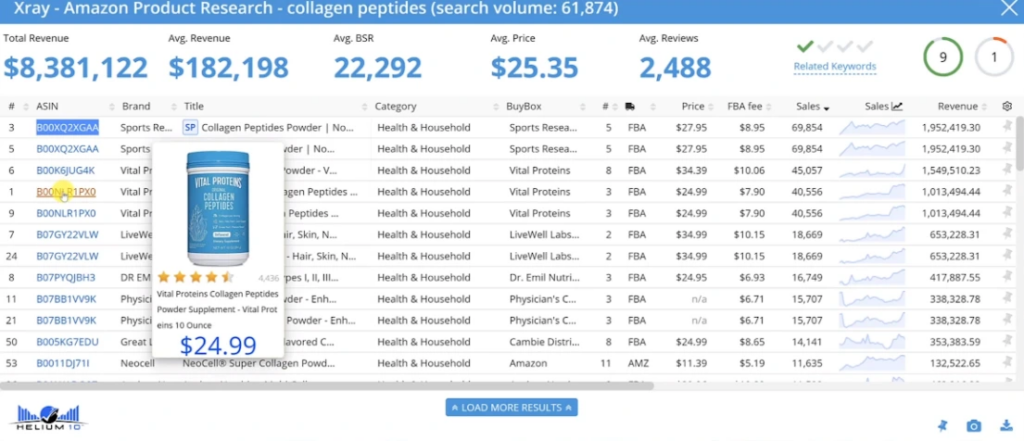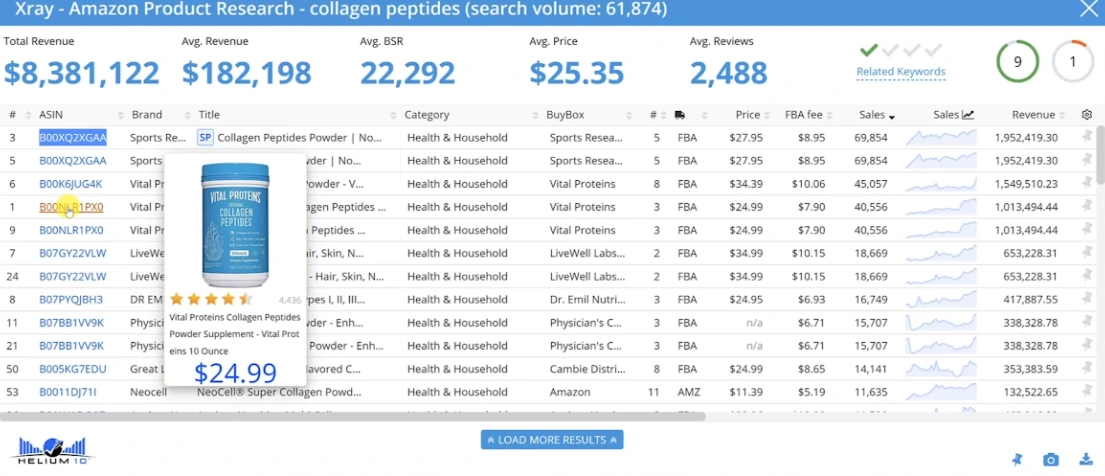 This worked fine, but even we had to admit, this can become a little… tedious.
We've decided to make things a little easier.
Now, within Xray, just check the boxes next to the top products, then click Run in Cerebro. With that one click, your multi-ASIN search in Cerebro will take center stage!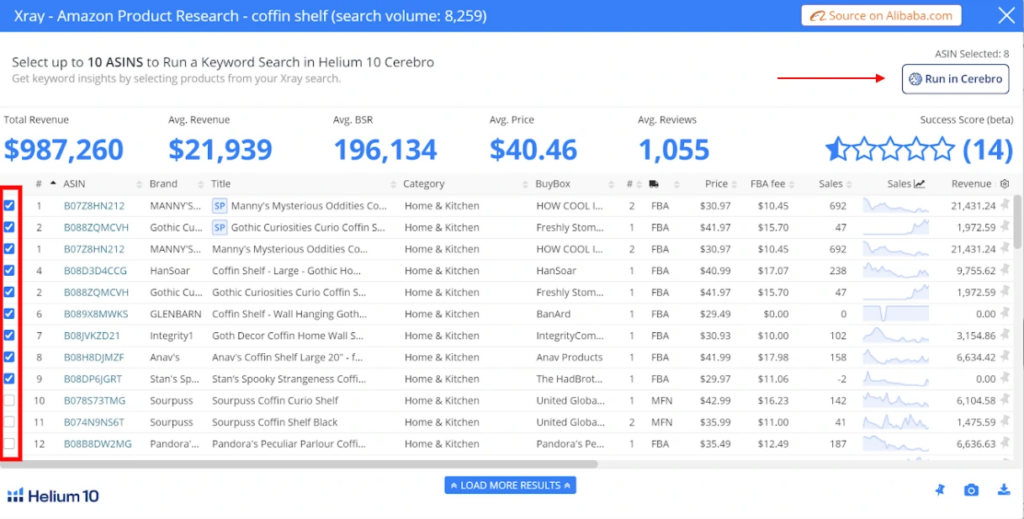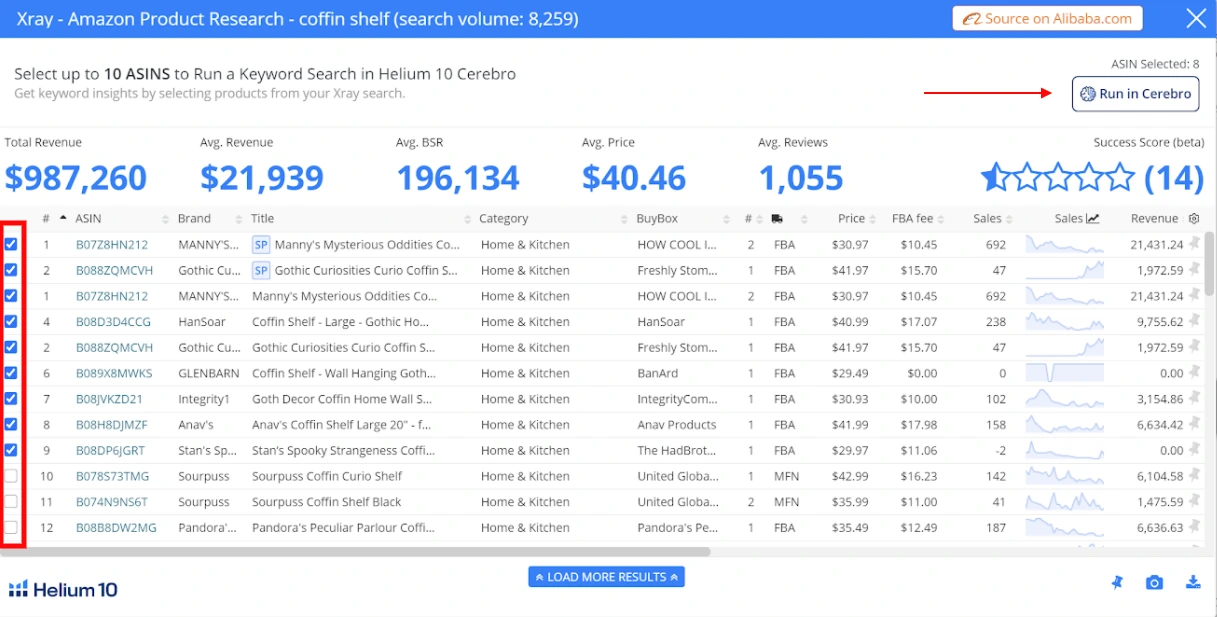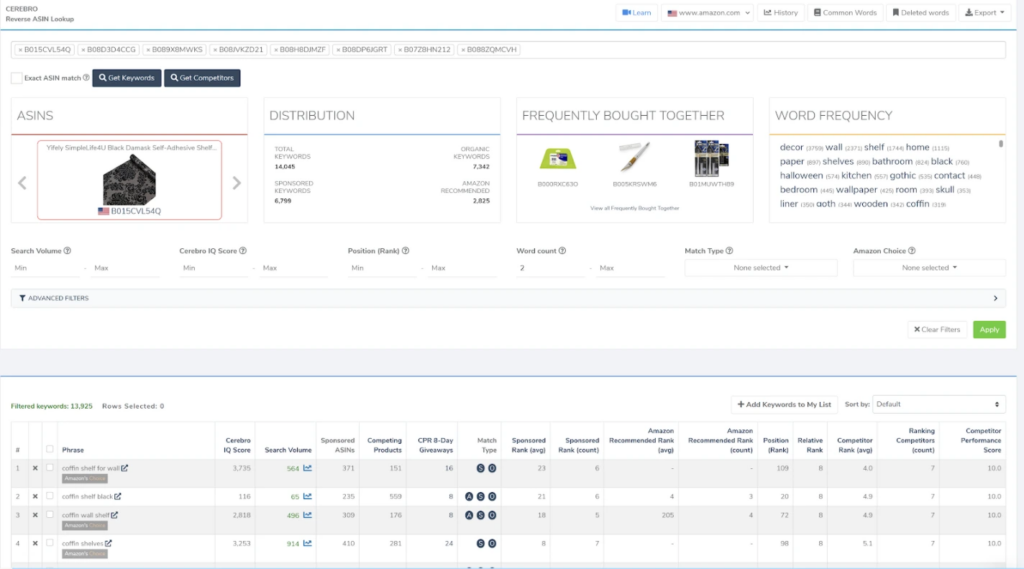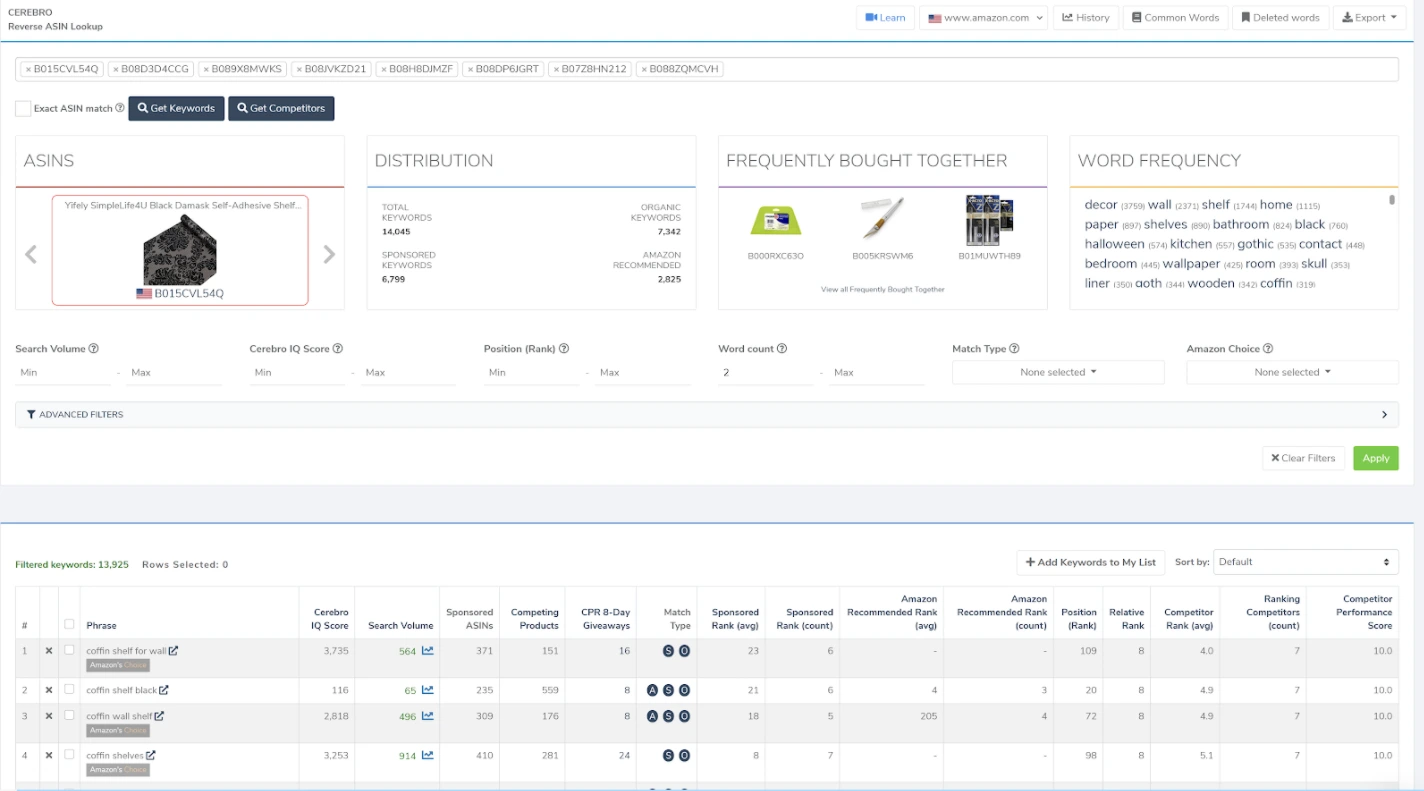 Shifting to product research now…
If there are any eagle-eyed users out there, you may have noticed something else new about Xray.
Typically, how do we go about determining the cost of sourcing for a given product? Most of us visit alibaba.com and use near-endless filtering strategies to find the right opportunity. While we're in that "streamlining" mindset with keyword research, why not give this process some love as well?
We are extremely excited to announce that Helium 10 has partnered with one of the most recognized companies in the world…


That's right, alibaba.com!
What does this mean for you?
You now have access to the Alibaba Supply Finder within Xray! With a single click, get alibaba.com product search results in Xray (with select filtering options).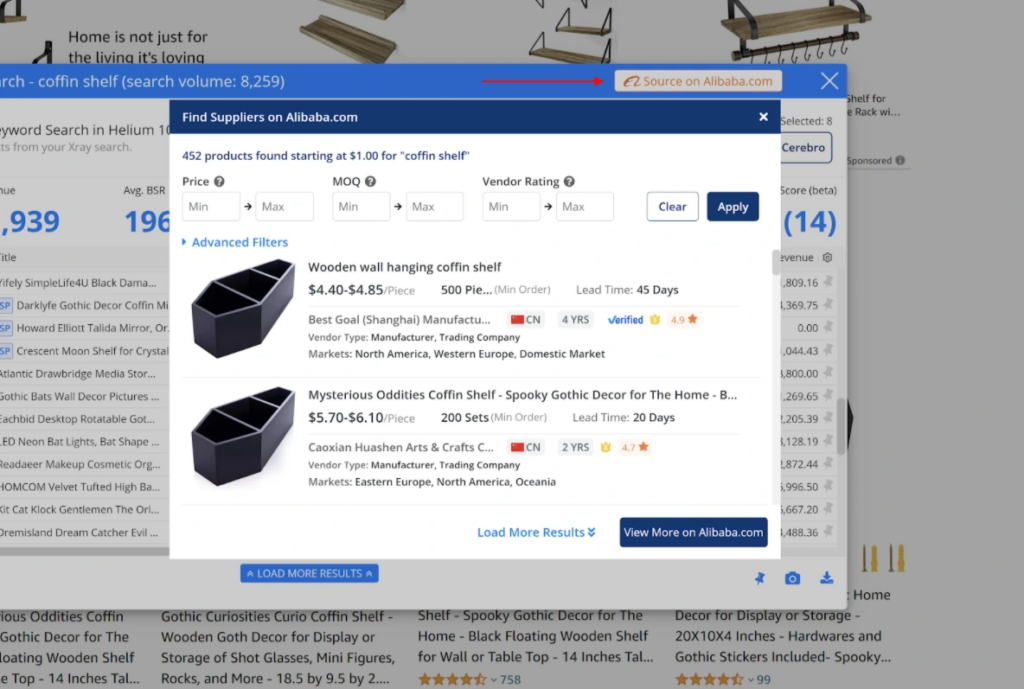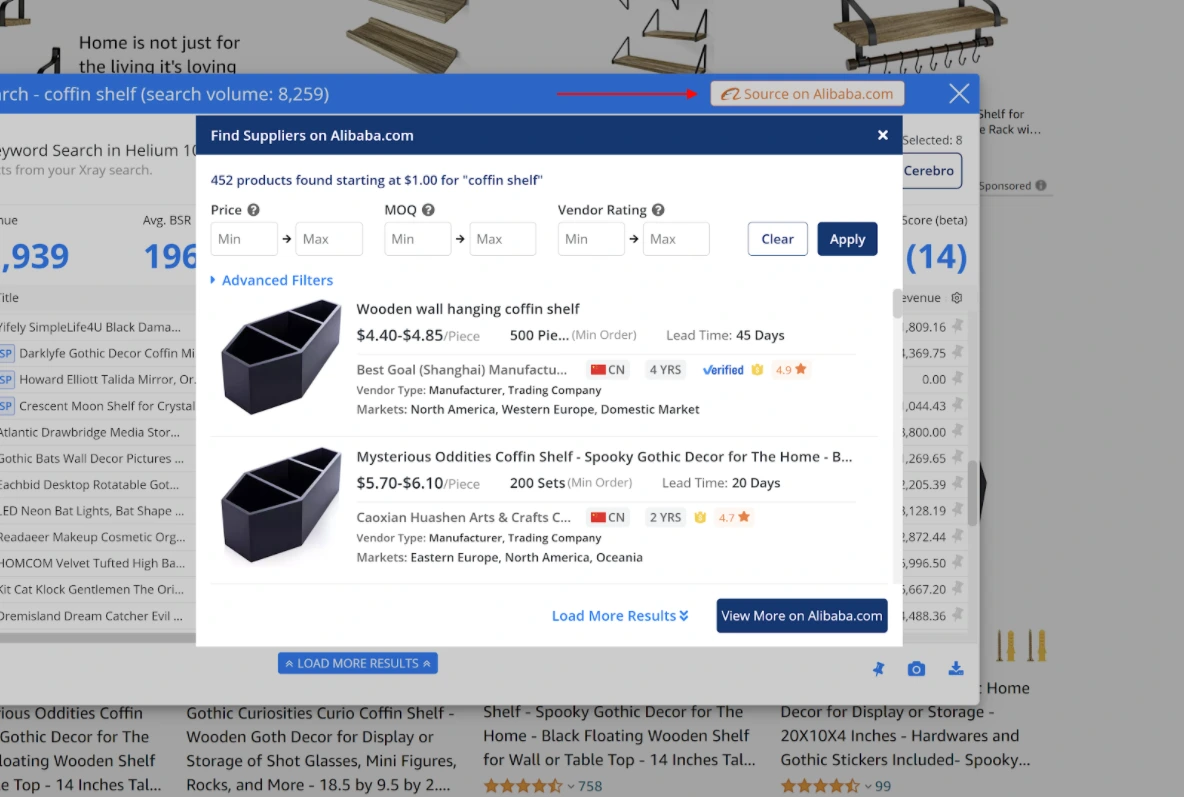 Use these included filters to show products for your keyword based on price, minimum order quantity, and vendor rating.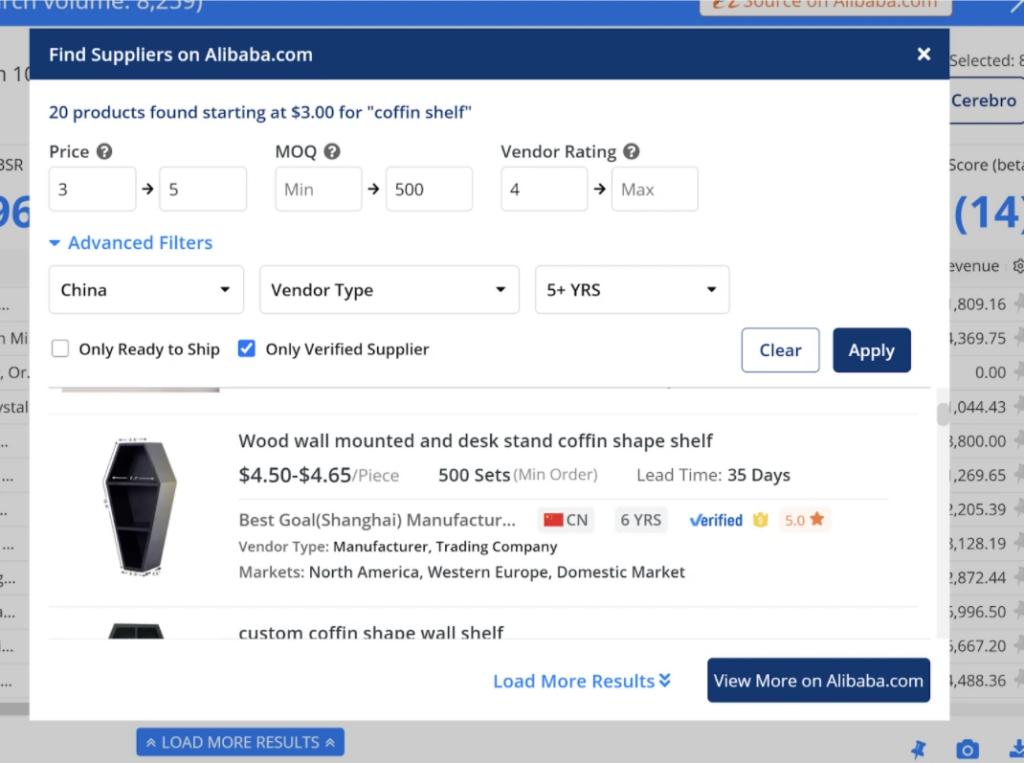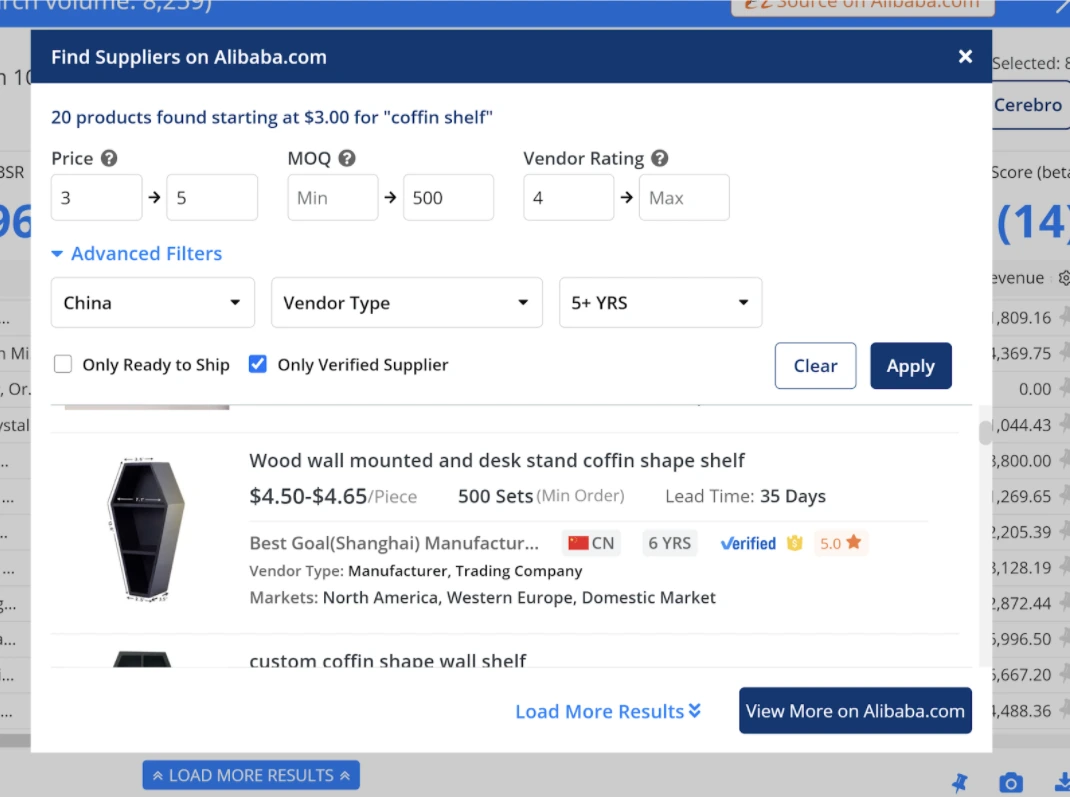 When you are finally ready to jump to alibaba.com, we'll get you there with one click…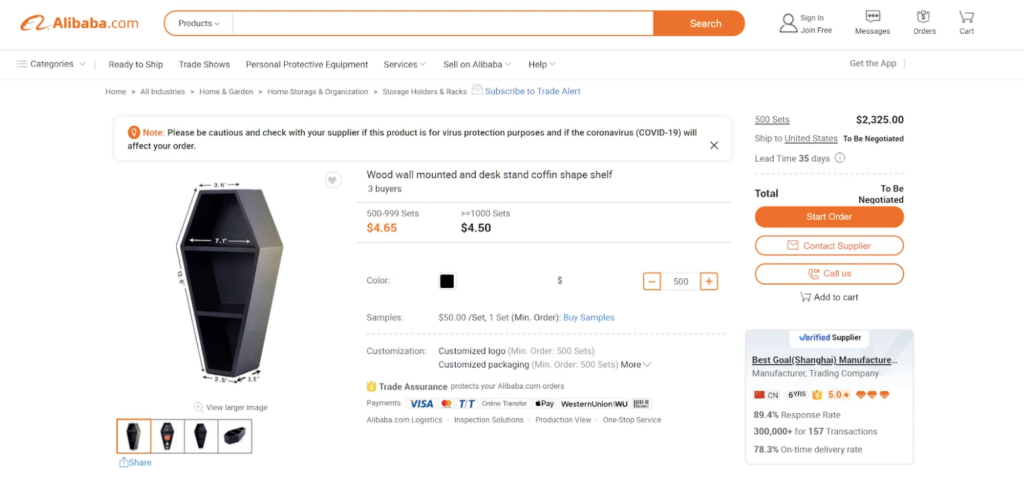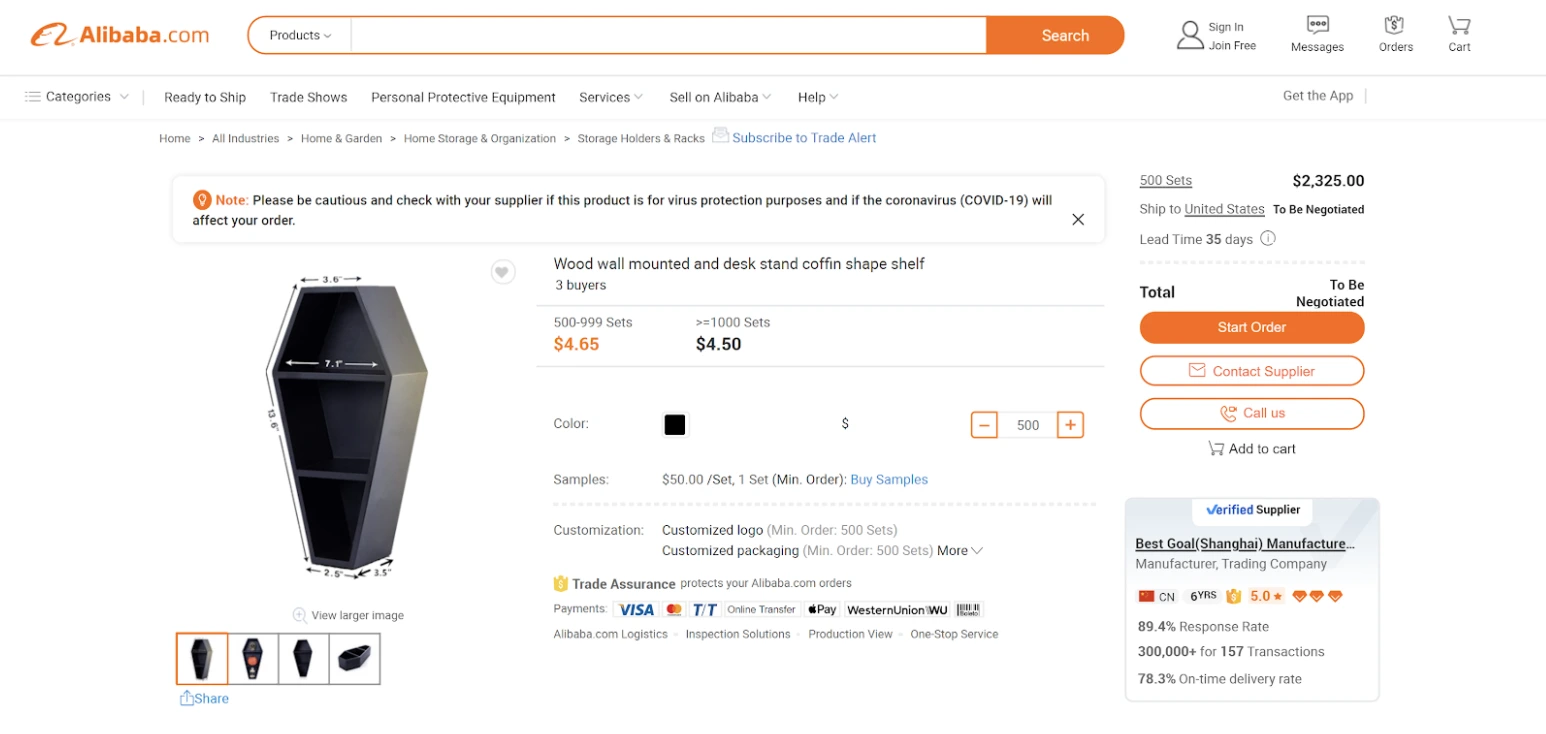 One last thing…
When hunting for products on alibaba.com, you may find related products you hadn't previously thought of.
We are now allowing you to use the Helium 10 Chrome Extension on alibaba.com!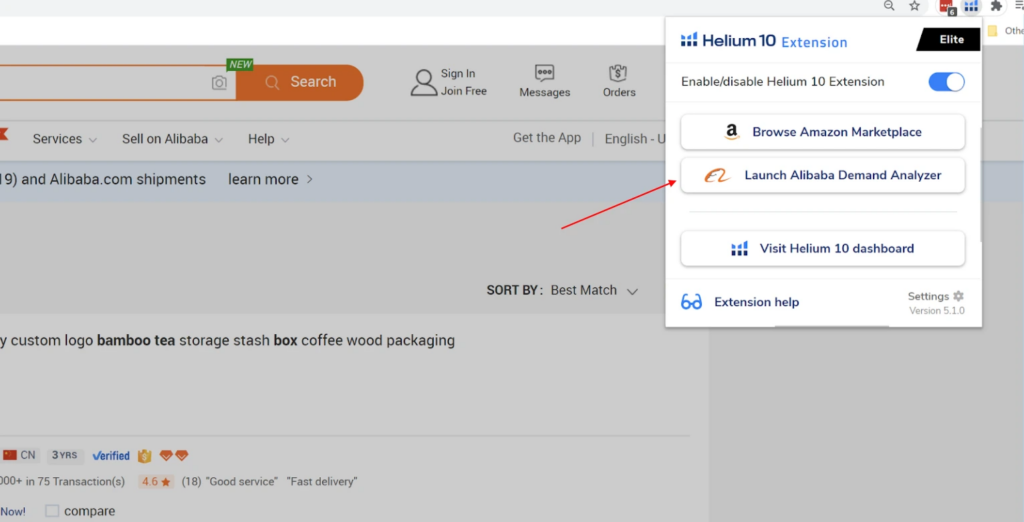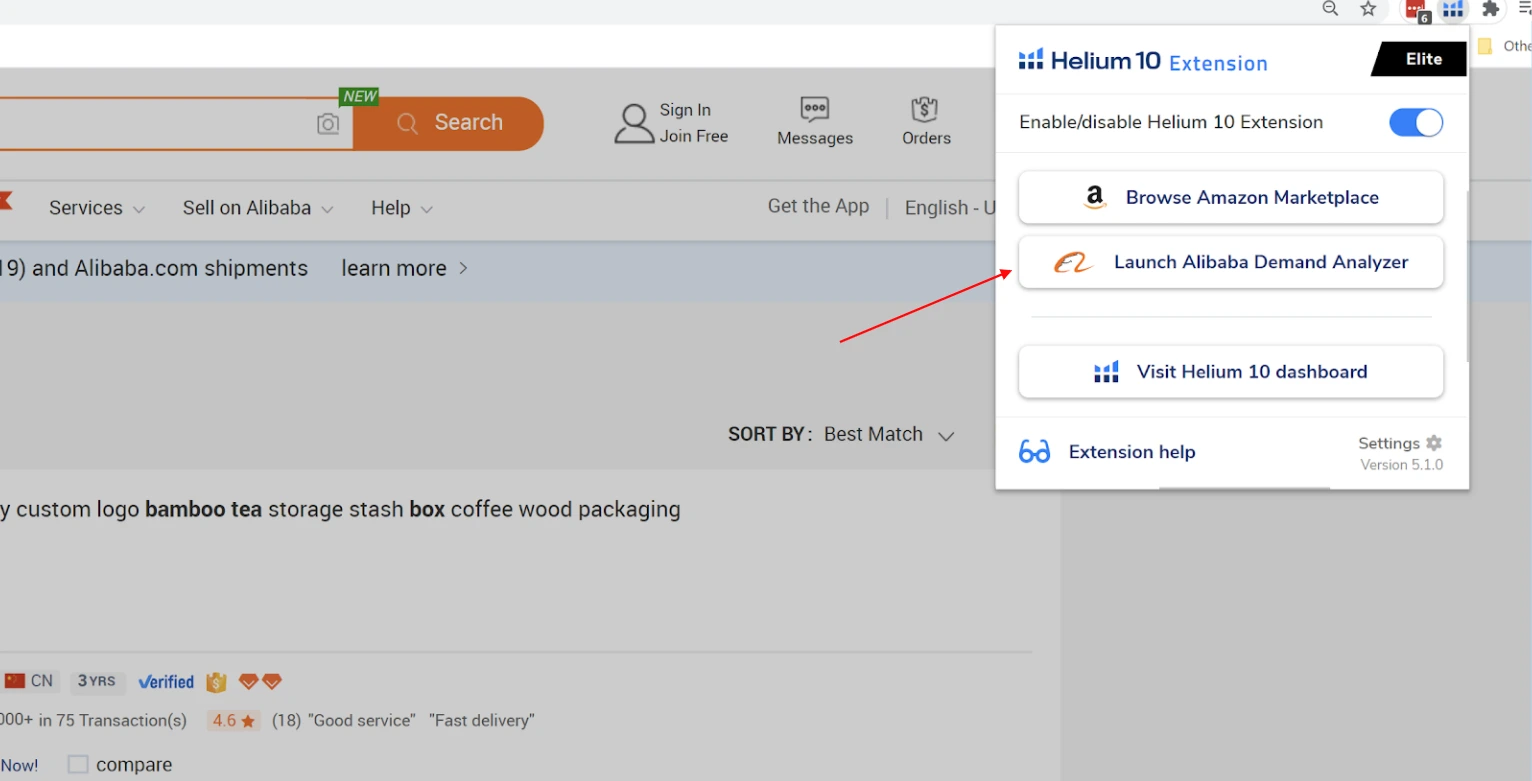 Using the brand new Demand Analyzer, we have instant access to product data that we would normally only see via the Chrome Extension on amazon.com. This includes factors like:
Search volume of your given keyword
Search volume history chart
Top related keywords
Top selling products for your given keyword
And much more!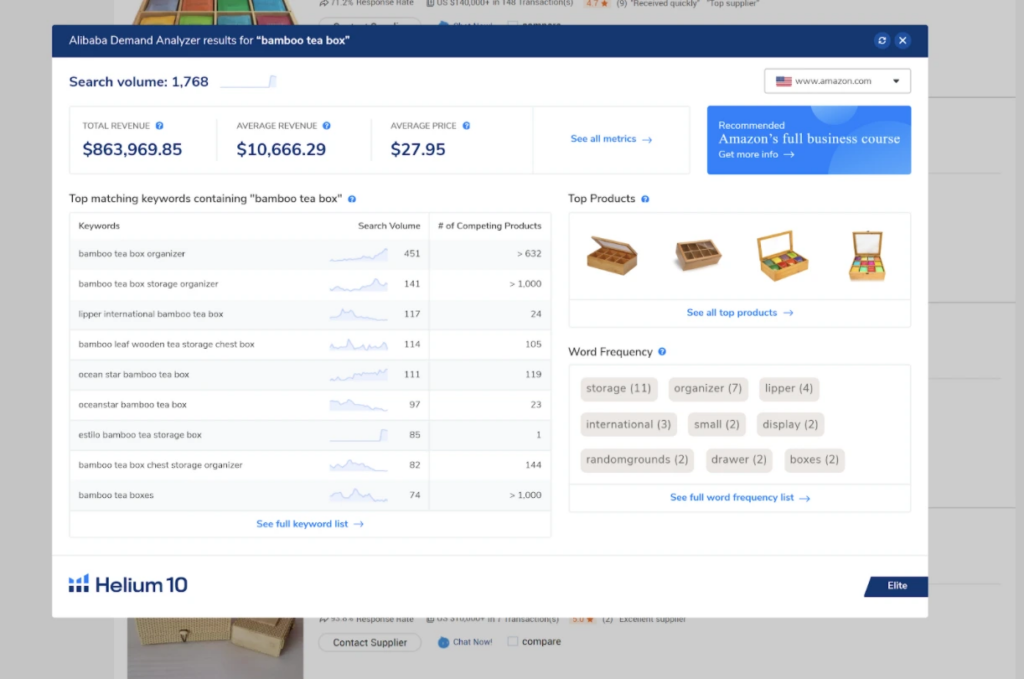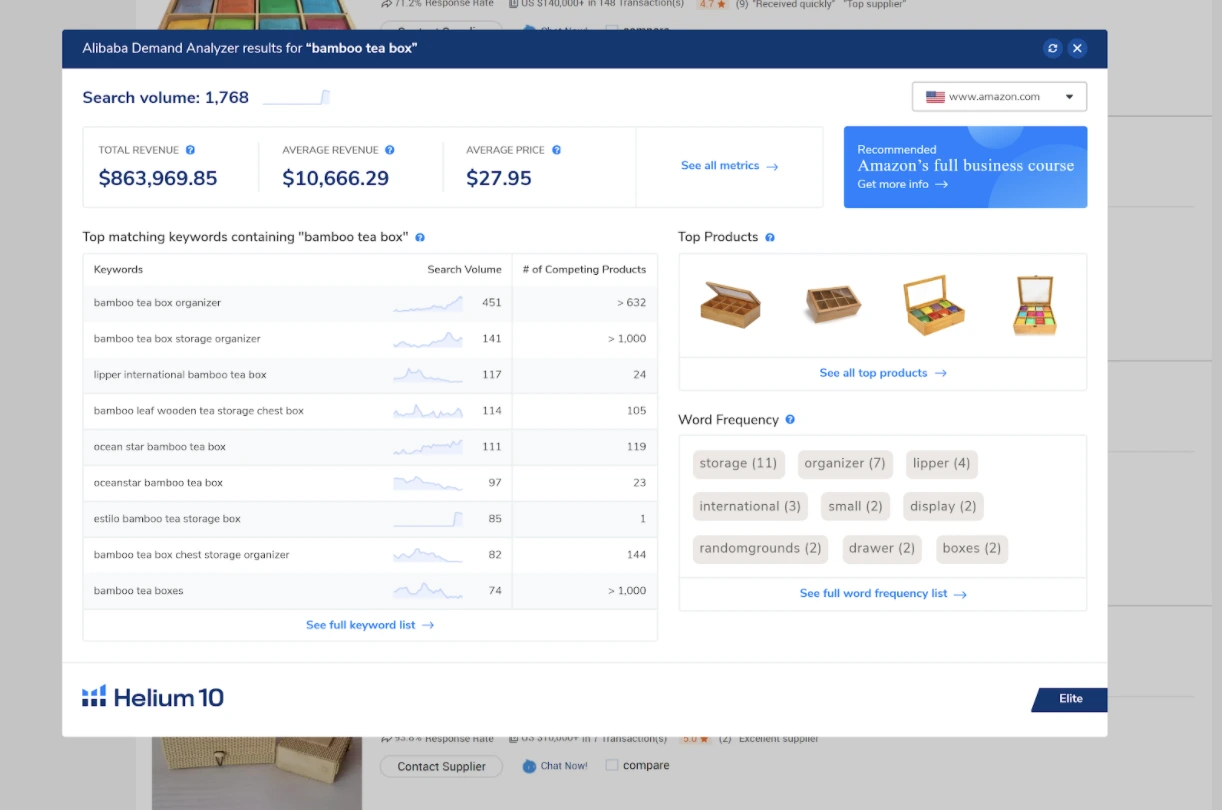 Each of these also link directly to Helium 10 so you can dive deeper into more data.
---
We hope you enjoyed this recap of a (very) eventful webinar! We are so excited to get the new year started on the right foot, with new features, strategies, and partnerships to help make your Amazon selling experience as rewarding as humanly possible.
For those of you who have stuck around this long, I have one more surprise to leave you with…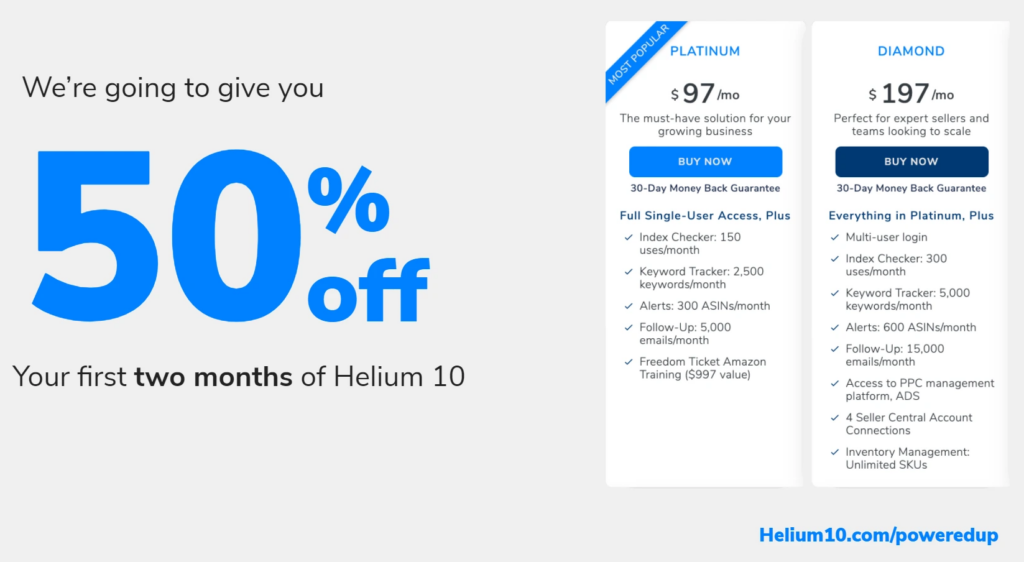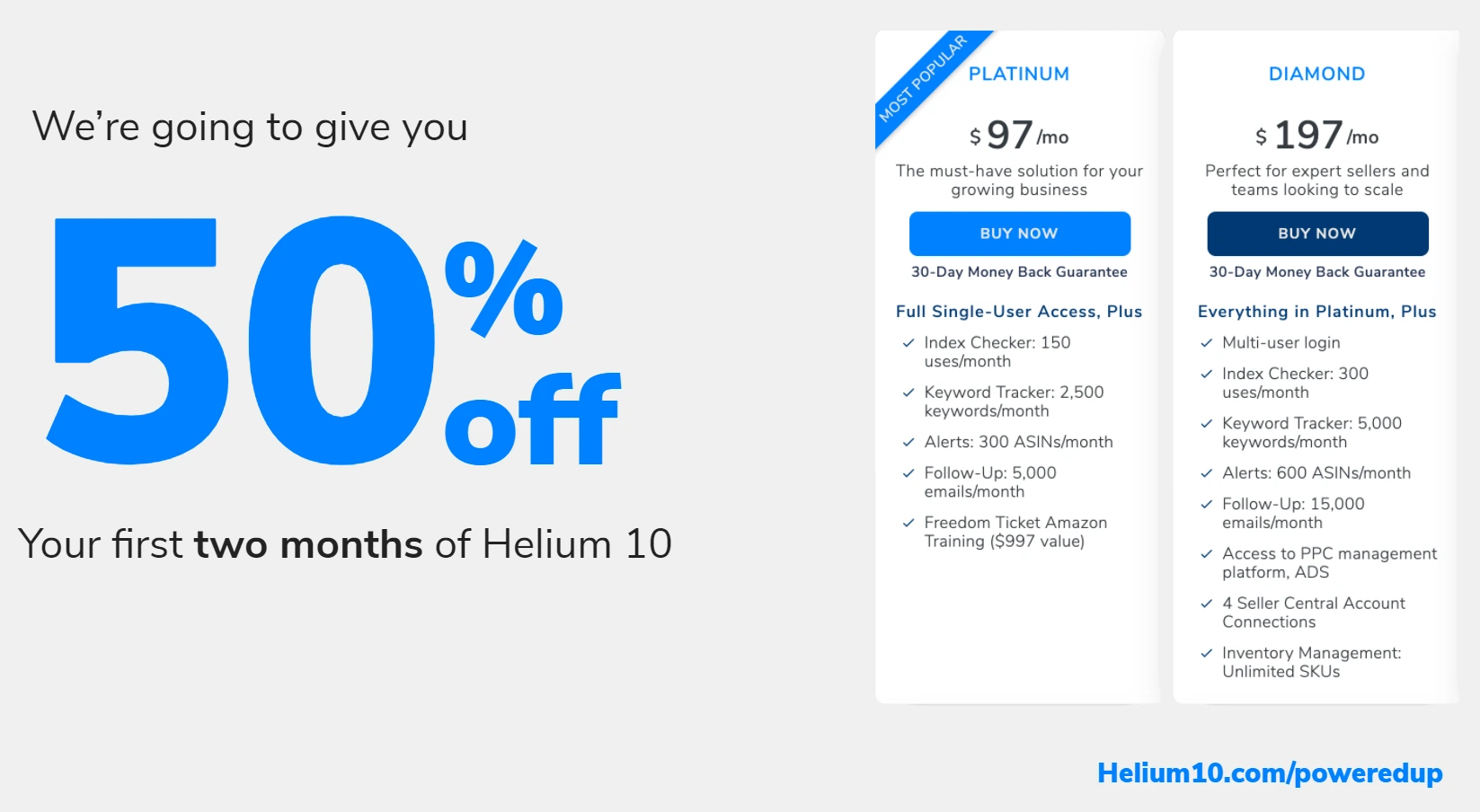 Enjoy 50% off your first two months of the Helium 10 Platinum or Diamond Plan!
Let's go make 2021 a year to remember, for the right reasons, this time (I'm looking at you 2020)!