How to Find Keywords for Only 1 Child ASIN in a Variation
When it comes to Amazon keyword research specificity is key. Follow these easy steps to discover keywords for one child ASIN in a variation.
Originally published on: October 28, 2022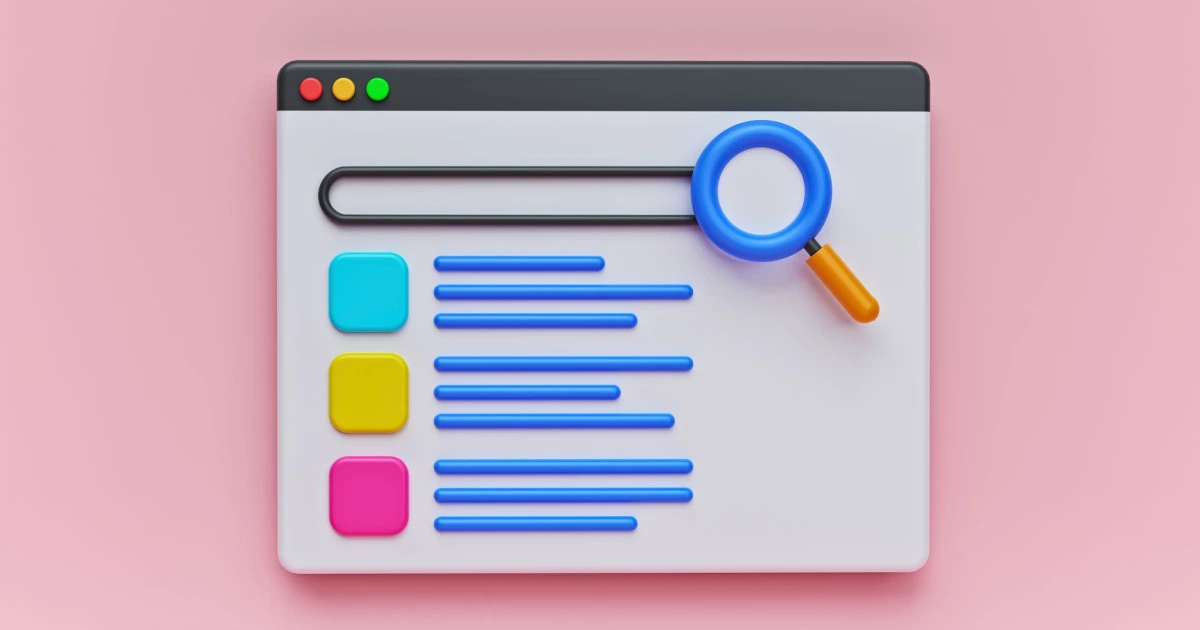 As we all know, whenever you enter an ASIN into Cerebro, it will automatically search for all kinds of keywords that are relevant or indexed for that ASIN. However, if the ASIN you enter is a part of a variation, then Cerebro, by default, will search for all relevant keywords for all Child ASINs within that variation.
I found a random product on Amazon, and let's say that I'm considering entering the energy supplement niche. Right here, you can see that this Daily Energy Olly product is a part of a variation with ASINs of different flavors and different types of product packaging. But I'm only concerned about the Daily Energy flavor in the Bottle packaging. Now, if I enter this specific ASIN into Cerebro, I get around 9,000 keywords back.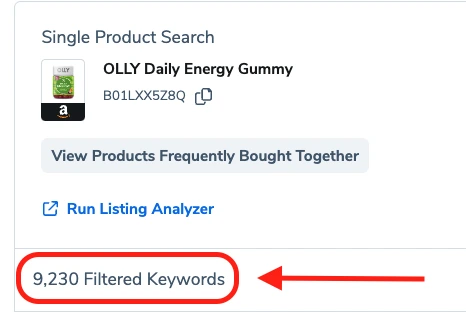 Keep in mind, I did NOT check the box that says "Exclude variations." These 9,000 keywords are including keywords from the Berry Tangy Tangerine flavor, which I don't want. Obviously, we aren't looking at all 9,000 keywords, but we have to think about the end result here.
Typically, when we are using Cerebro, the end goal is to determine what are the top keywords that are driving sales for that specific listing. If we were to boil this down to a list of 20 – 25 keywords, we leave ourselves susceptible to the possibility of having a compromised list of keywords since it's also including top keywords that drive sales for the OTHER ASINs in the variation. If we took action on this compromised list of keywords, this could potentially result in a mediocre product launch, money invested in ad spend on the wrong keywords, and time wasted. I don't wish that scenario on anyone!

This can easily be avoided. Right here on the very top right of Cerebro, before I hit "Get Keywords," I'm gonna hit exclude variations. Now, let's run this again, I'm going to run a new search right here, and when it shows up, I guarantee this is not going to have 9,000 keywords.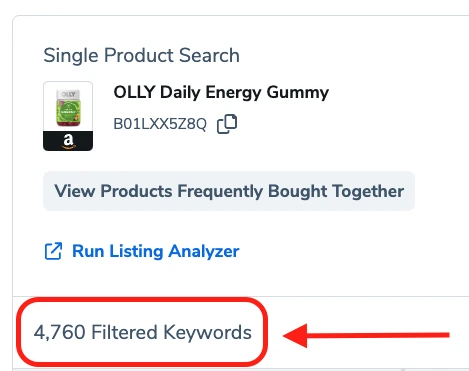 Look at that! Our list of keywords was cut practically in half. Only around 4,700 keywords showed up. So of those 9,000 keywords, I now know that around 4,000 of those are for the Berry Tangy Tangerine flavor.
Overall, you can see how this is a really simple thing to keep in mind. You could be looking at the keywords across the board, or you could be looking as far as the child items, or you could be narrowing it down to just keywords that one child item has been detected that it's ranking for in the last 30 days or so.
It's up to you, but be sure to be mindful of this when doing your keyword research so that you don't accidentally go after the wrong keywords.
Everything for your business on Amazon.
Find out more about our products by signing up or speaking with one of our
Customer Success representatives today. With us in your corner, you can enjoy
more sales and increased engagement from your Amazon business.
Chat with a Support Specialist