Finding Opportunity Keywords Your Competitors are Ranked for on the First Two Pages
Learn how to find opportunity keywords your competitors are ranked for on the first two pages but you are not even indexed
Updated on: April 5, 2023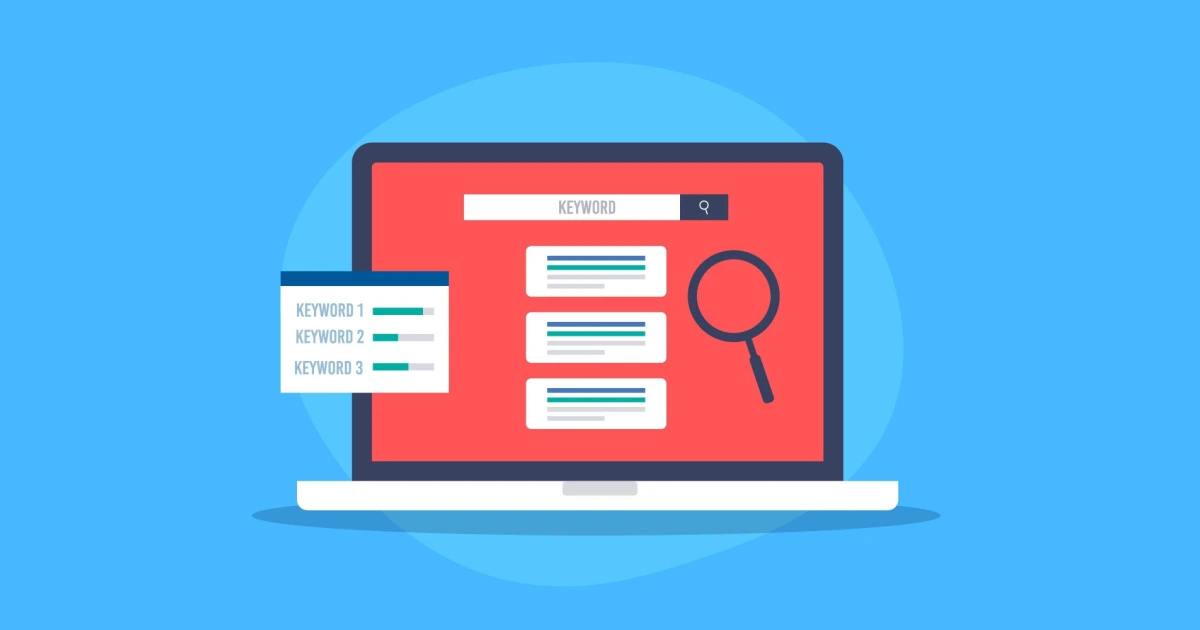 As an Amazon seller, ranking high in Amazon search results for as many relevant keywords as possible is crucial to the success of your business. One effective way to improve your customer reach on Amazon is to find the keywords that your competitors are ranking for, but you're not even indexed for on Amazon. In this blog, we'll walk you through a step-by-step guide on how to find these keywords using Helium 10's keyword research tool Cerebro.
The first thing that you need to do is find your top competitor ASINs and paste them into the Cerebro Search bar. Make sure that when you do this strategy you put your product ASIN first so that you can compare your product to your competitors.
Next, fill out the position rank filter with a minimum of 0 and a maximum of 0. Then, you will want to fill out the advanced rank filters. In the advanced rank filter, I put a minimum of 2 in the first advanced rank filter to show that I want to see keywords where at least two of my competitors are ranking. Then on the next advanced rank filter, put a minimum of 1 and a maximum of 90 to find the keywords that my competitors are ranking between 1 and 90 in the first two pages. Make sure to also specify a minimum search volume and hit apply filters.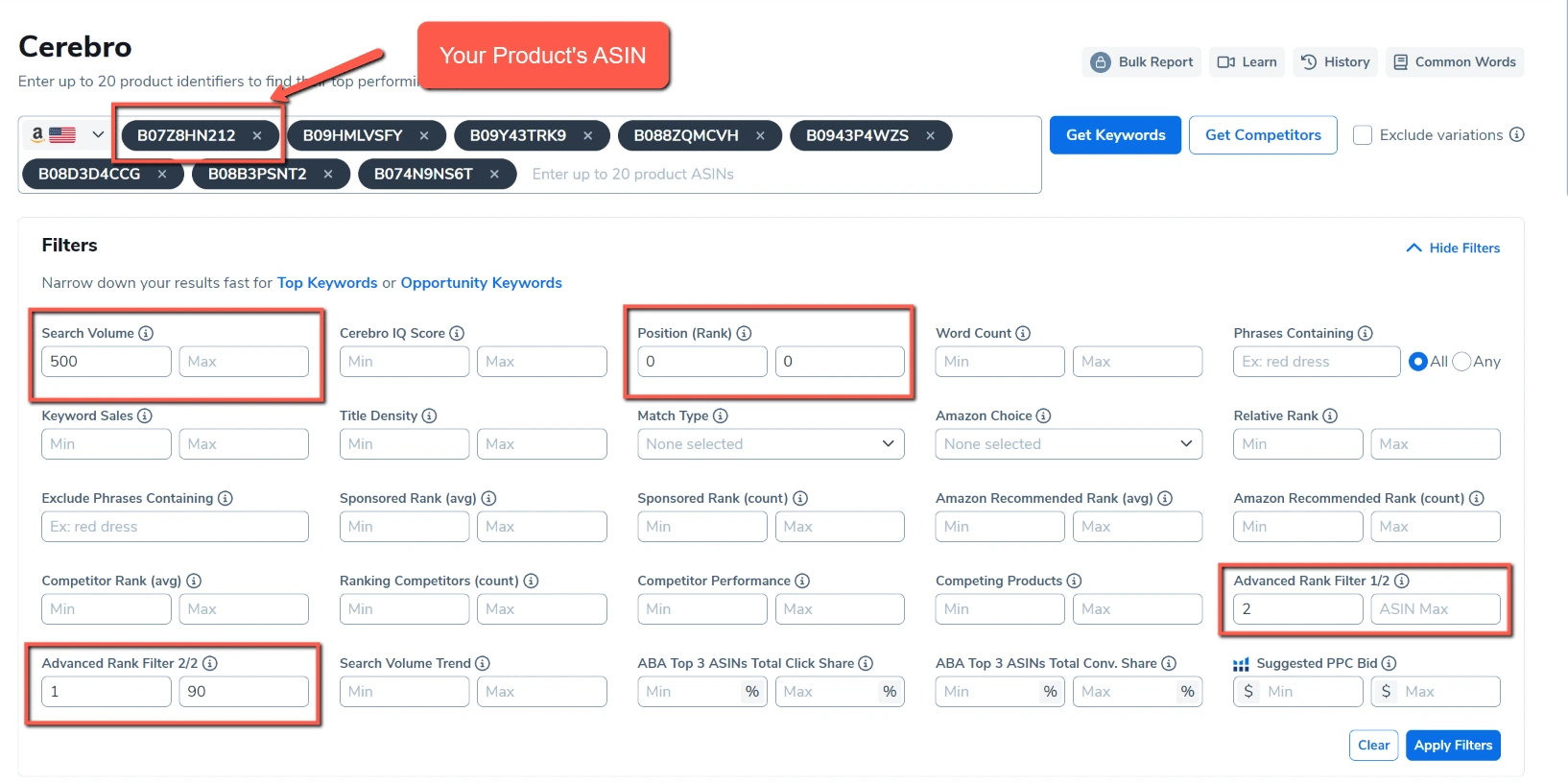 If the results show relevant keywords that you're not ranking for, it's time to act and figure out what you need to do to start ranking for those keywords. In the screenshot below, you can see that our results showed that there is an opportunity keyword that has over 500 searches per month and around 37 keyword sales per month. This is an opportunity to get some extra sales that you have been missing out on even if it's only a few. Look for keywords that are relevant to your product and try to optimize your listing for those keywords.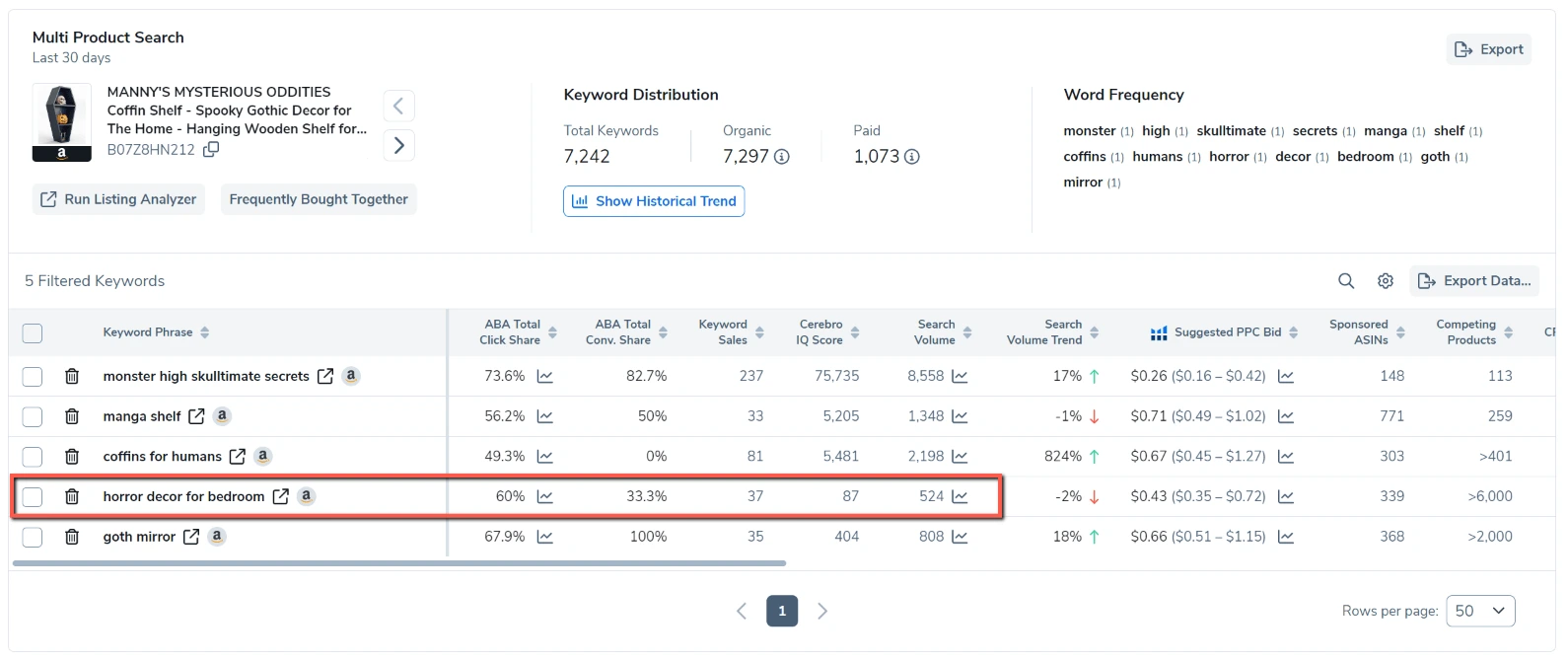 Finally, once you optimize your listing with your new keywords, it's time to check to see if you're indexed for that keyword. If you're not indexed, you won't be able to run PPC ads for those keywords. To check your indexing, use tools like Helium 10's Index Checker.
In conclusion, using this strategy to find keywords that your competitors are ranking for but you're not can help you to improve your Amazon SEO and increase your sales. By following the simple steps outlined in this blog, you can easily identify the keywords that you're missing out on and optimize your listing for those keywords.
Let us know if you try out this strategy and what kind of results you get in the comments below!
Accelerate Efficiency with Insights Dashboard
The all-in-one customizable dashboard for sellers and brands, designed to accelerate decision making through the centralization of data, insights, and action. A bird's-eye view of your business with personalized suggestions to unlock growth.
Learn More about Insights Dashboard