Use This Strategy to Find Top Opportunity Keywords Your Competitors Are Missing Out On
PPC campaigns are effective but they are also expensive. Here is a way to discover which top keywords your competition is missing!
Originally published on: November 3, 2022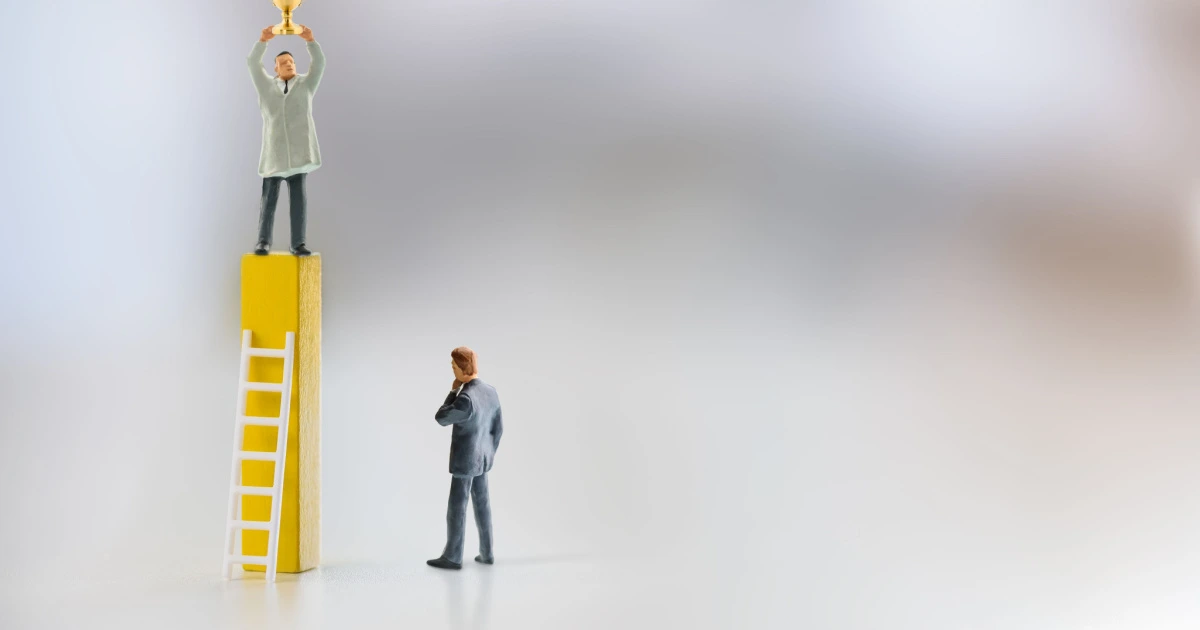 PPC campaigns can get expensive, especially when you aren't sure which keywords to target or whether the keywords you are running campaigns for are likely to generate sales. 
BUT there's an easy way to identify which keywords are in demand and that your top competitors are not utilizing to generate sales.
Let's look at a Multi-ASIN search inside our Amazon keyword research tool, Cerebro.
Don't know how to do that? Just go to an Amazon search results page for a keyword related to the product or niche you have in mind.
Click the copy icon located next to the ASIN of similar products relevant to the product you are planning to source or have already sourced, then paste them into Cerebro. The other option is to click Xray inside of the Helium 10 Chrome Extension in the top right-hand corner of your Chrome Extension browser, and bulk select the products before clicking Run Cerebro.
Once inside Cerebro, select Top Keywords.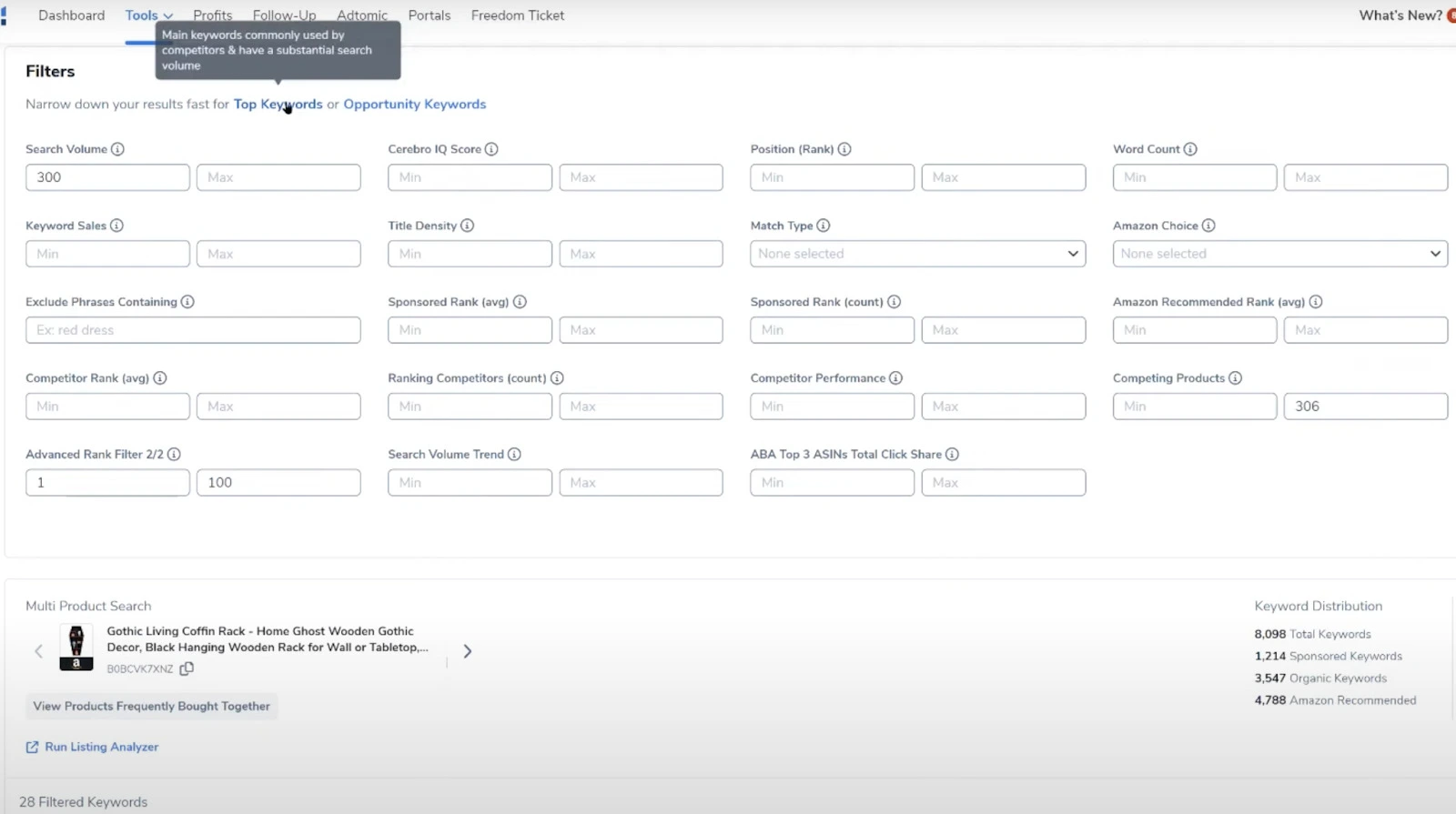 Top Keywords are the main keywords commonly used by competitors with a substantial search volume that can be found by using a one-click filter.
We only had 9 filtered keywords populate. The criteria automatically applied were a minimum of 500 in search volume, an average competitor rank of 1 to 40, with a minimum ranking competitor count of 6.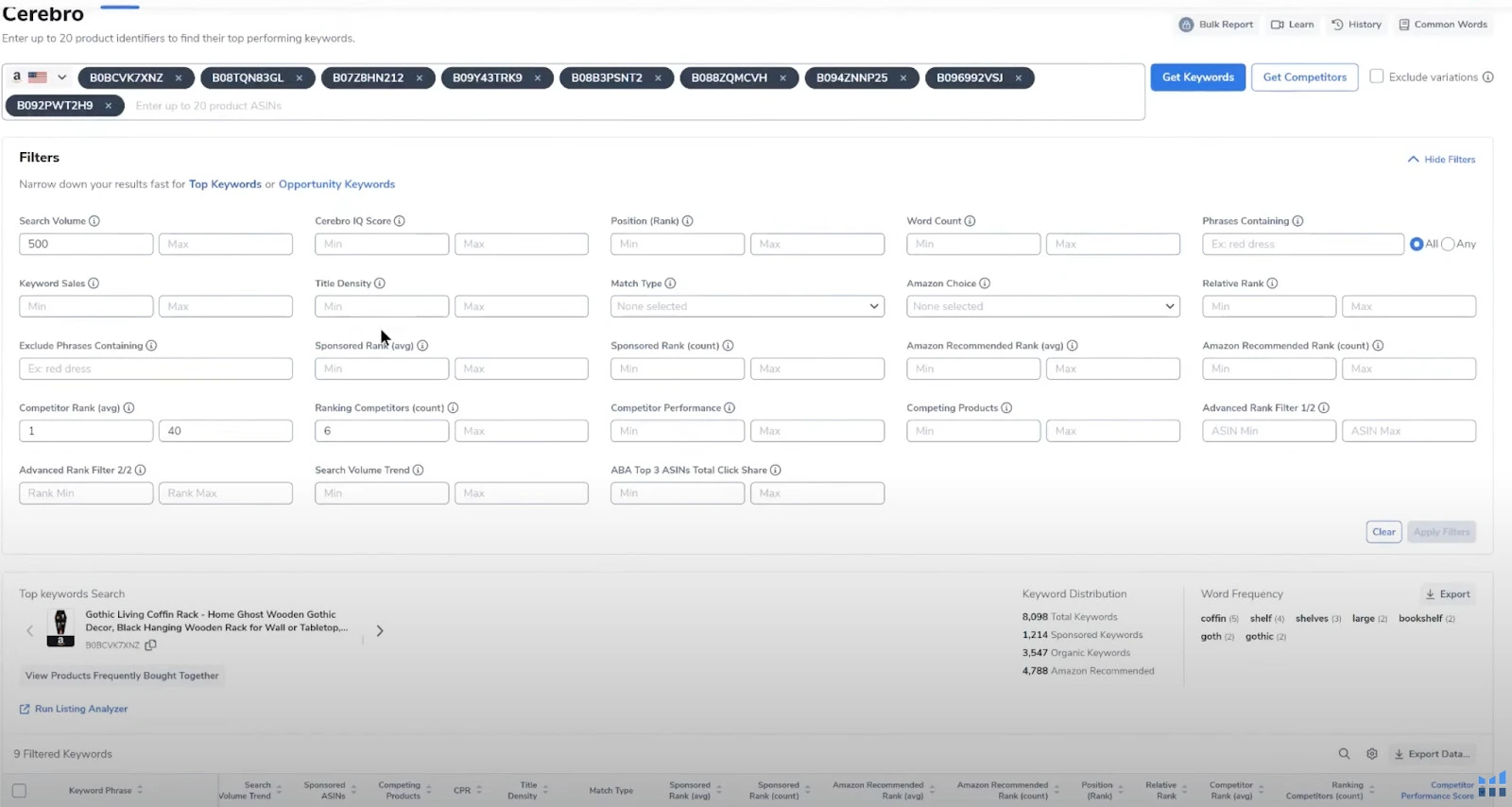 We could open that up a bit to be a competitor ranking average of 1 to 60 with a minimum ranking competitor count of 4 and a minimum of 400 for search volume instead – just to expand the number of filtered keywords we have. That increases the number of filtered keywords from 9 to 24.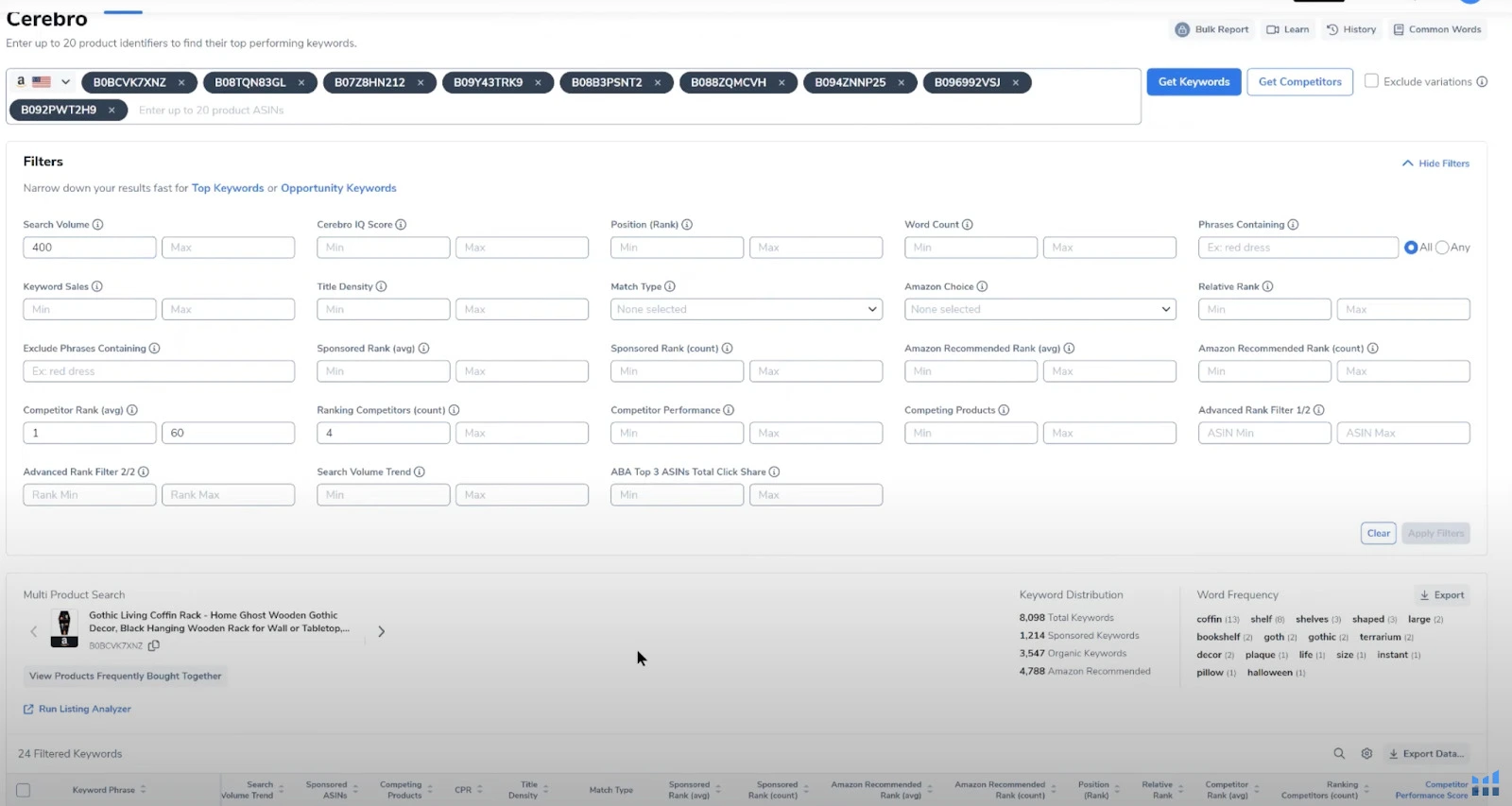 From whatever search results output we receive, we could then search for the ones where the sponsored rank average is low.
Sponsored rank average means the average position detected out of all of the products in sponsored results.
We don't have to filter it, we could just sort it by that column by clicking the header. Alternatively, we could also do sponsored rank count, and that means how many of the top sellers are all ranking for the given keyword we are considering.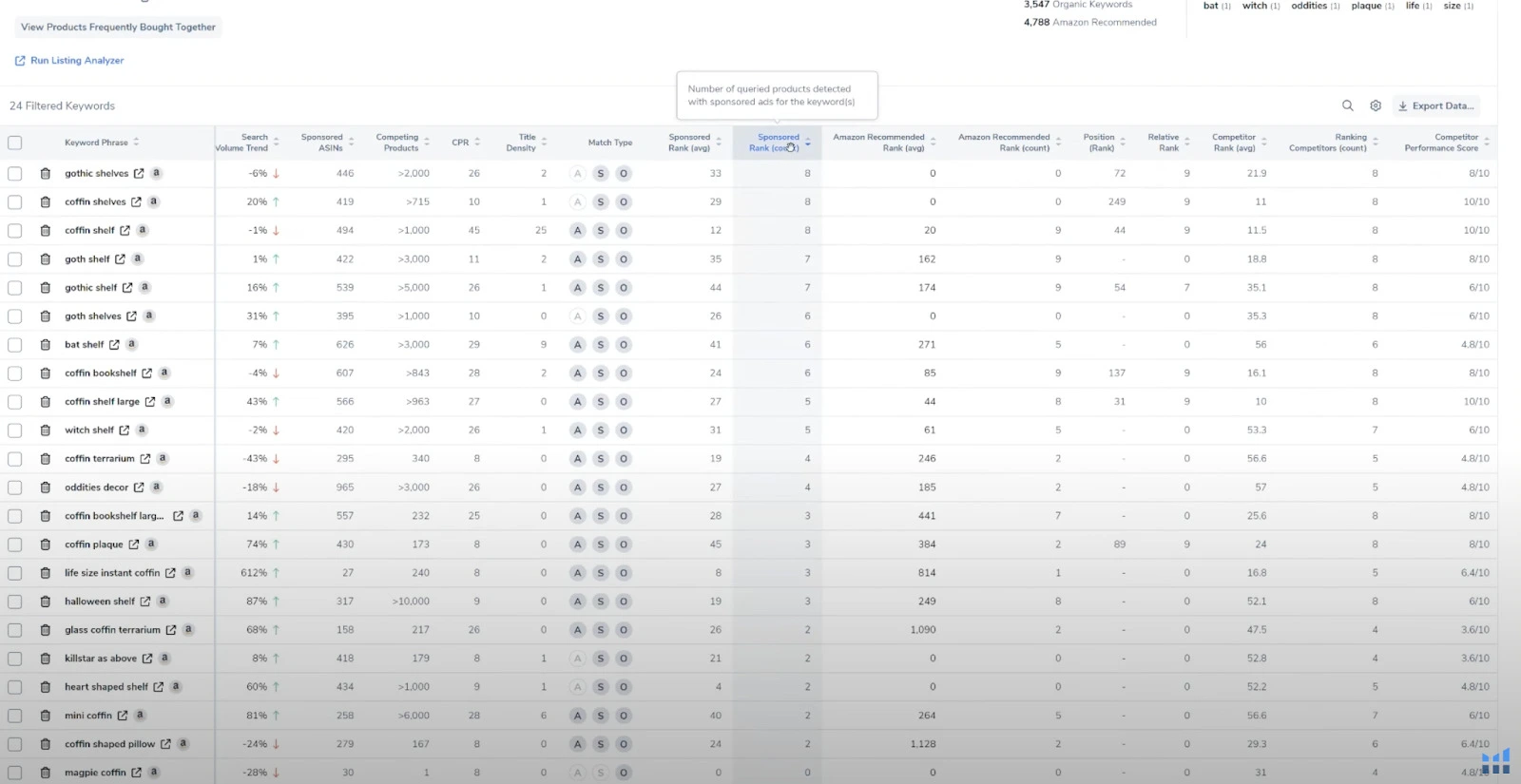 Some of these, like "pentagram decor, magpie coffin, coffin shaped wallet" don't have any sponsored ads running for these ASINs the last time H10 checked.

Some only had two. Glass coffin, halloween shelf – only 3 of these top competitors are ranking for.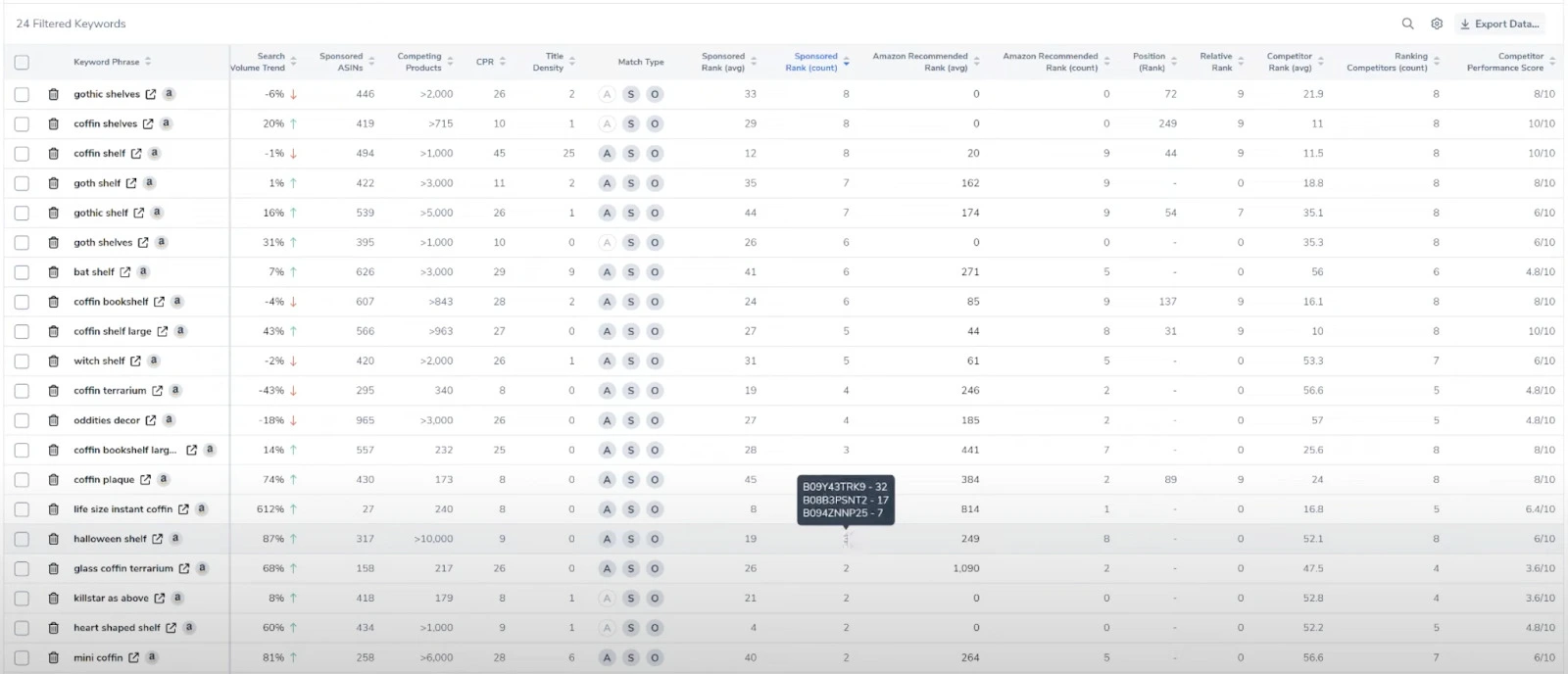 If I sort it by sponsored rank average, I'll be able to see are these people even bidding highly on it.
The sponsored rank average for gothic shelf is only 44. Why? Because only 2 ASINs are showing up on page 1 for this keyword.

This is very valuable.
You can use this for your own products to find the top keywords with one click and then look at the sponsored rank average and sponsored rank count to see where the top players are ranking high, but you could potentially be the first competitor who is actually advertising on this keyword.
And, of course – it is very doubtful that these competitors will all suddenly start advertising for those keywords.
Like this keyword strategy? Have a listen to Serious Sellers Podcast Episodes #383 and #384 for even more strategies to help you rank, convert and dominate.
Everything for your business on Amazon.
Find out more about our products by signing up or speaking with one of our
Customer Success representatives today. With us in your corner, you can enjoy
more sales and increased engagement from your Amazon business.
Chat with a Support Specialist