The Facebook PPC Guide to Amazon Marketing
Have you ever wanted to promote your Amazon products with Facebook ads but weren't sure where to start? Here is your step by step guide to FB ads.
Updated on: March 15, 2022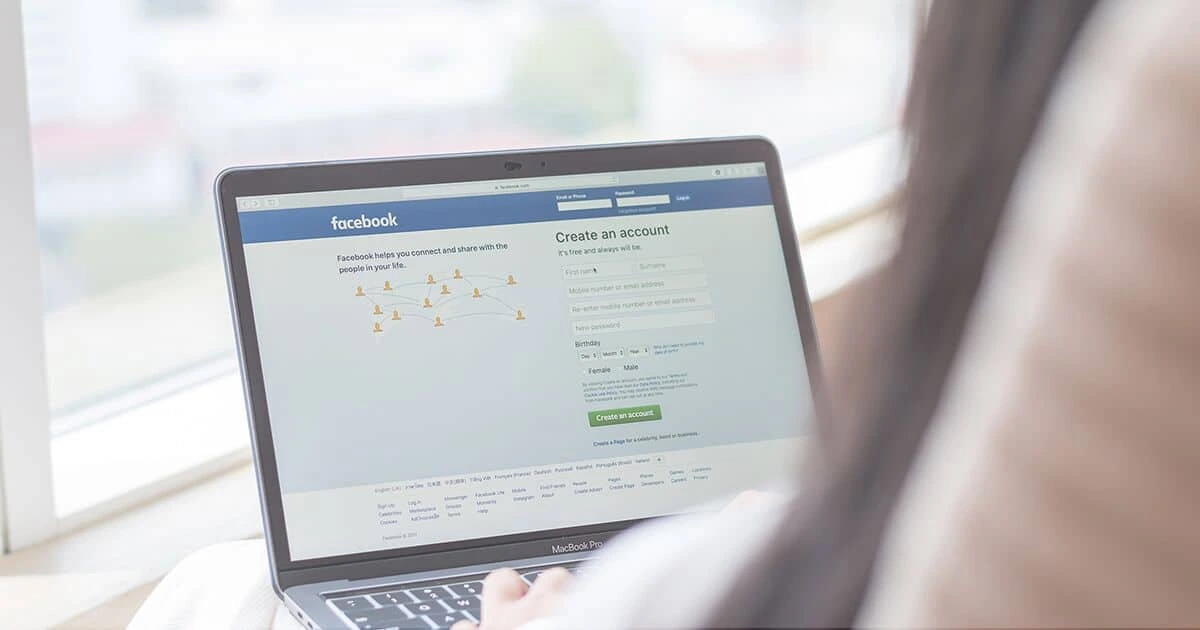 So, I'm sure you've noticed by now, but running a business is hard.
With an Amazon private label business, we've got to learn sourcing, branding, keyword research, optimization, PPC, launching, and on and on. It can be dizzying.
Sometimes ya just wish you had a real life "Easy Button" to press, eh? I know I do. Helium 10 aims to provide that with their Amazon PPC software!
Some aspects of the business might be easier for people than others, and some extremely challenging. One common stumbling block for many is pay per click advertising, otherwise known as PPC. Mentioning PPC in Amazon seller circles is often enough to send anxiety levels spiking.
And that's just because they all assume we're talking about Amazon sponsored product ads. Mention that you mean Facebook ads and eyes start to glaze over and attention spans diminish to nothing. The reason is because many associate Facebook advertising with an entirely new skill set, akin to the process of private labeling as a whole.
While I'll agree that you certainly CAN fall down another rabbit hole that deep, running ads on Facebook for your products doesn't require that amount of attention and sacrifice. In fact, I'd say we might almost be able to make it…..easy.
Your Facebook Ads Easy Button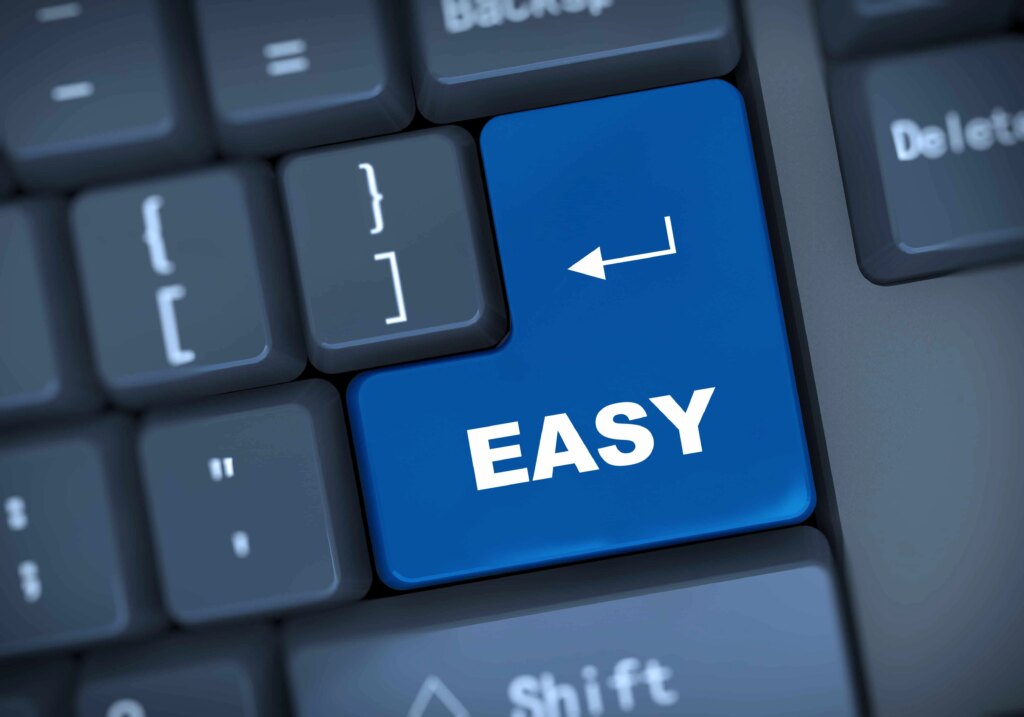 I've broken the process of running Facebook ads for your brand down into four steps. This covers identifying your objectives (do you want leads, sales, rank, reviews, etc?), creating and testing your ads, and monetizing your efforts. So, without further ado…
Step 1 – Choose your objective.
Yes, this is a setting in your Facebook ads, but before we even open up the ads manager, you need to know why you are going to run ads in the first place. What are you trying to accomplish?
So whatever your goal, you will likely be able to achieve it with ads.
Leads: If you are a strong email marketer or have the ability to build kick-butt converting funnels, then getting the lead may be the most effective use of your ad dollars.
Sales: Wait. Everyone wants sales. Why is this even a question? Because, while sales is typically the ultimate goal, it isn't always the best goal for a single ad. Since acquiring a sale can be pricey at times, you need to have a good margin and a unique product that interrupts people during their scroll. If you have these elements, however, a sale might be what you should go after.
Rank: As Amazon sellers, ranking for important keywords is always top of mind. Well, since the only type of marketing that really works consistently on Facebook is interruption marketing, then amazing deals are often super effective. If climbing the rankings is your goal, then you can drive rapid sales velocity for that purpose.
Reviews: If sales is the ultimate goal, and ranking is the other ultimate goal, then reviews are definitely the other, other, ultimate goal (wow, we Amazon sellers are a needy bunch). Social proof is a driving factor for many in their decision to buy online, so if you have a newer product in need of reviews, then an ad strategy that pushes this objective to the forefront is necessary.
Once you know exactly what you hope to accomplish with your ads, it is to actually create them.
Step 2 – Create and test the ads.
Choose a REAL objective
NOW is when to concern yourself with the actual Facebook Ad "objective." This largely determines what result you intend to get from your ads. And that affects exactly how your ads should be delivered.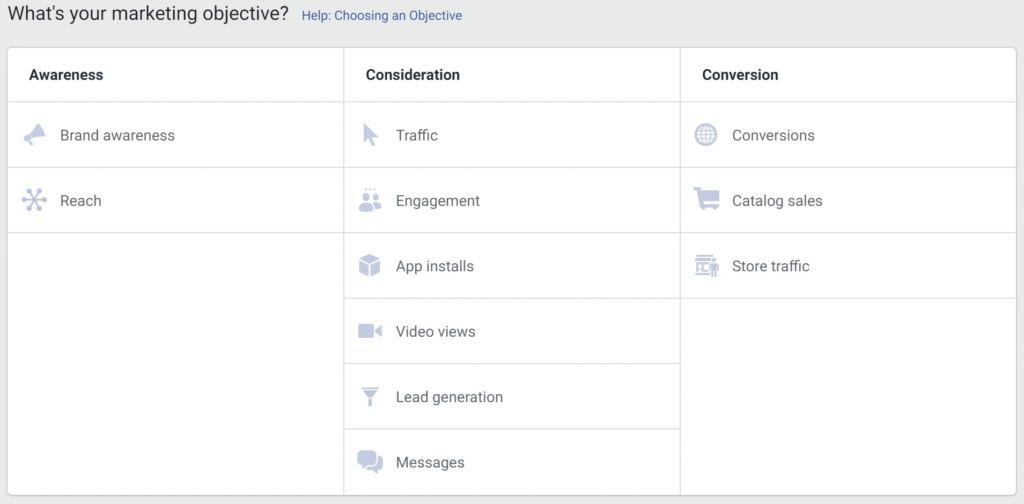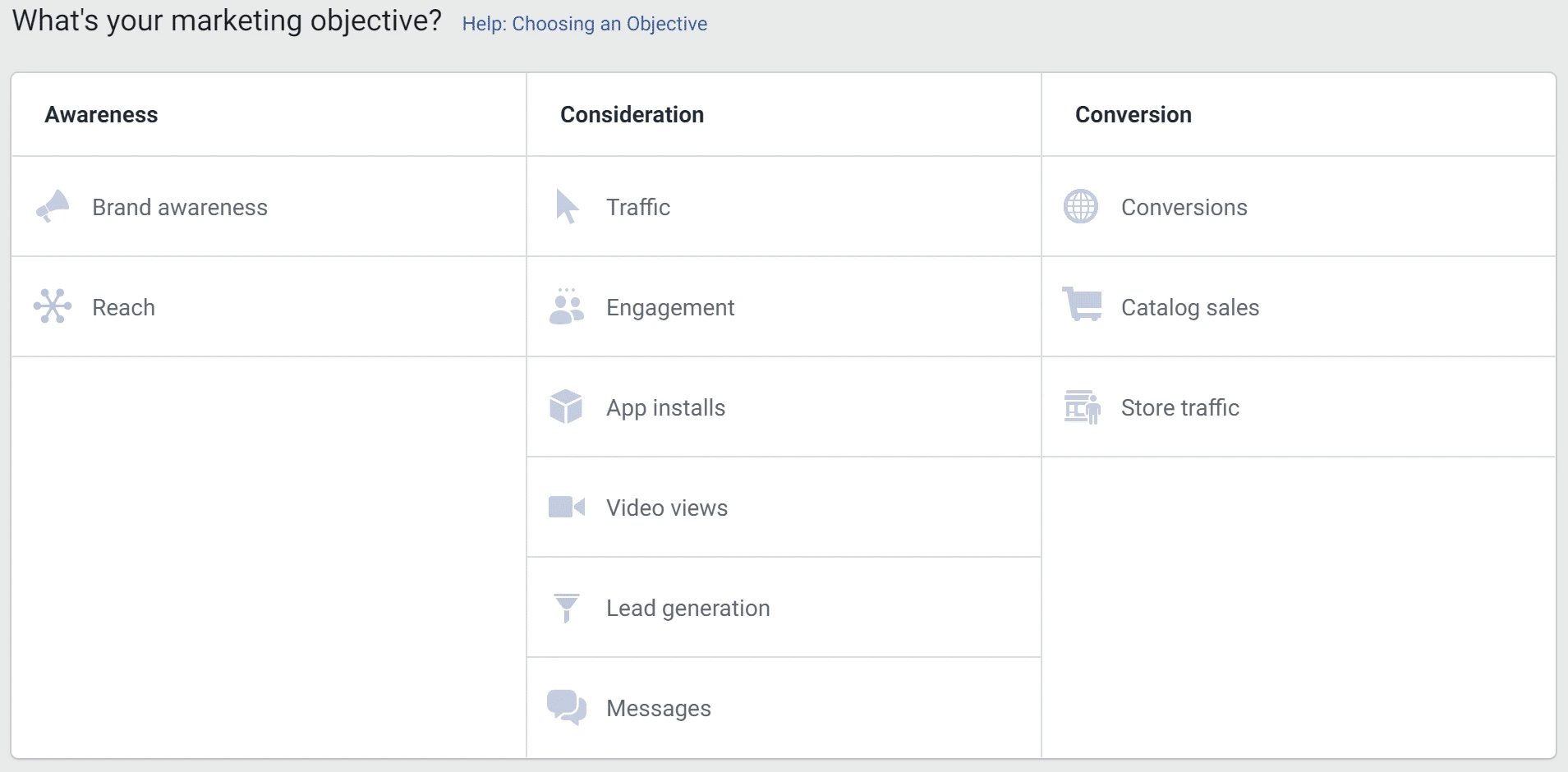 For example, "Awareness" objectives, along with "Engagement" and "Video Views" may simply exist on the FB ads platform. As in, you may only wish to get views, comments, likes, etc, so there may not be a landing page or other asset that draws action away from Facebook itself.
While these are important for a number of reasons, common objectives for ecommerce sellers are "Lead Generation," "Conversions," and "Messages."
Lead generation would be for the purpose of building a list of fans that you can market to regularly. Conversions typically track add to carts, sales, or other actions on your website (since it is difficult to track sales that start out on FB then convert on Amazon).
Many Amazon-centric sellers are seeing great results with the Messages objective as it exists within the Messenger platform and can be interfaced through chatbot software.
Once an objective is chosen, you must decide on targeting. This is determined by the "Audience" you direct your ads to.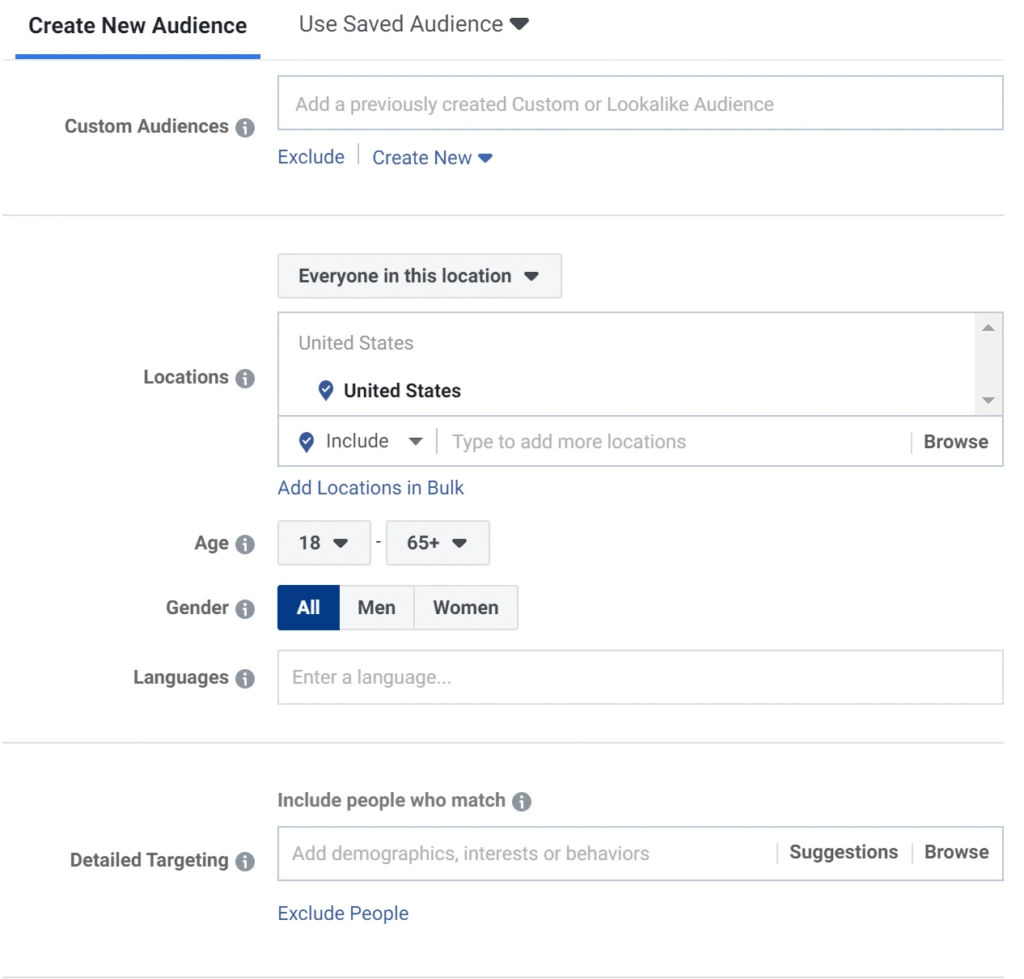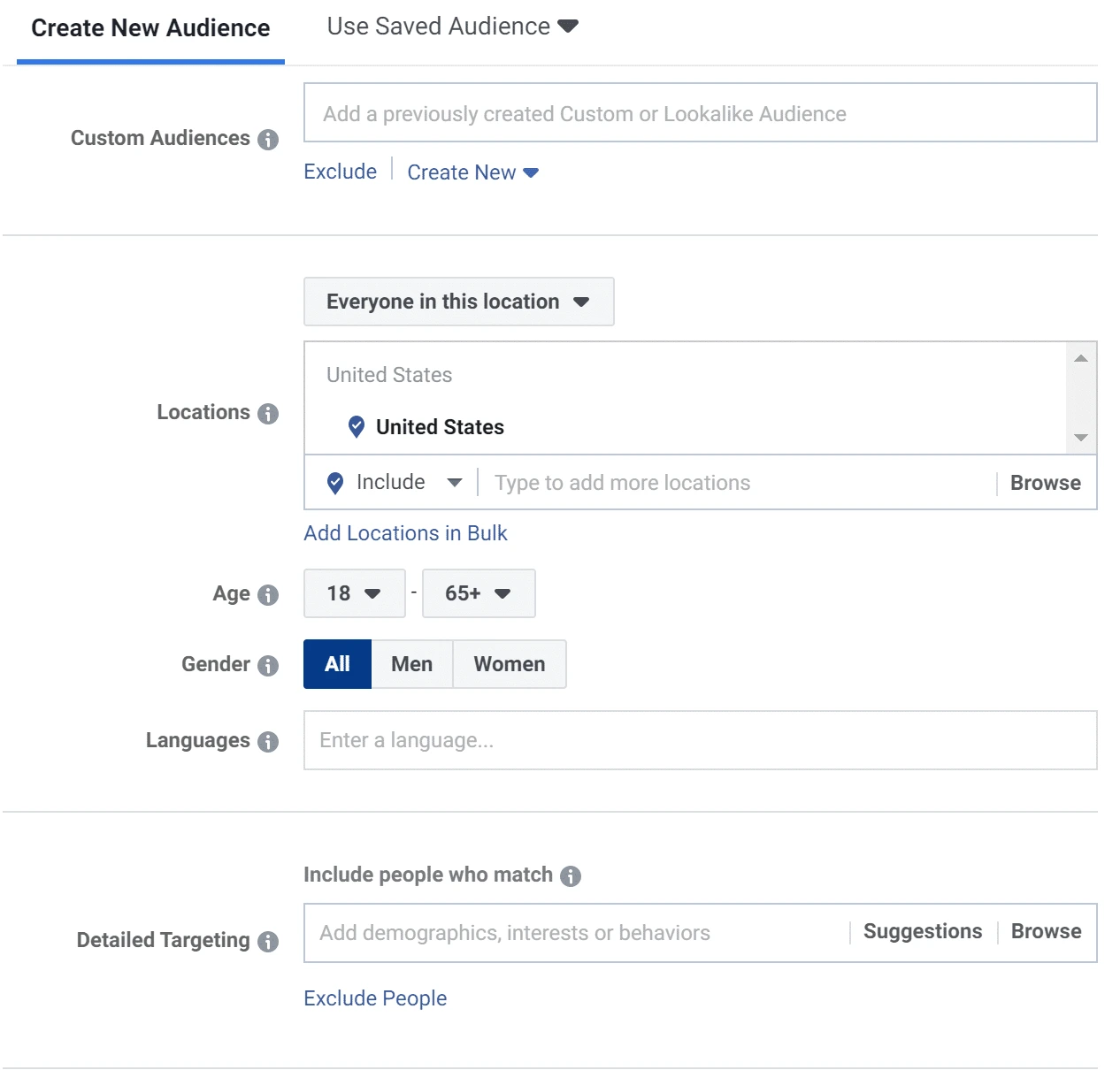 You can target a "Custom Audience" which is made up of a customer list, perhaps, or viewers of videos you've uploaded to your page (now you see the value in THAT objective).
Custom audiences are often extremely relevant audiences because they are based on people who have already taken action to engage with your brand.
Custom audiences built from existing customers are a prime example of how powerful this audience can be. In lieu of providing your own audience (or a look-alike of that audience, which we'll cover in a more advanced training) you can also target people by interests, demographics, or behaviors.
This is where you find people who like a certain type of music or food, people who watch a specific popular movie or those that like pages related to a specific niche.
Here is an example of targeting based on an interest in "keto" as an example.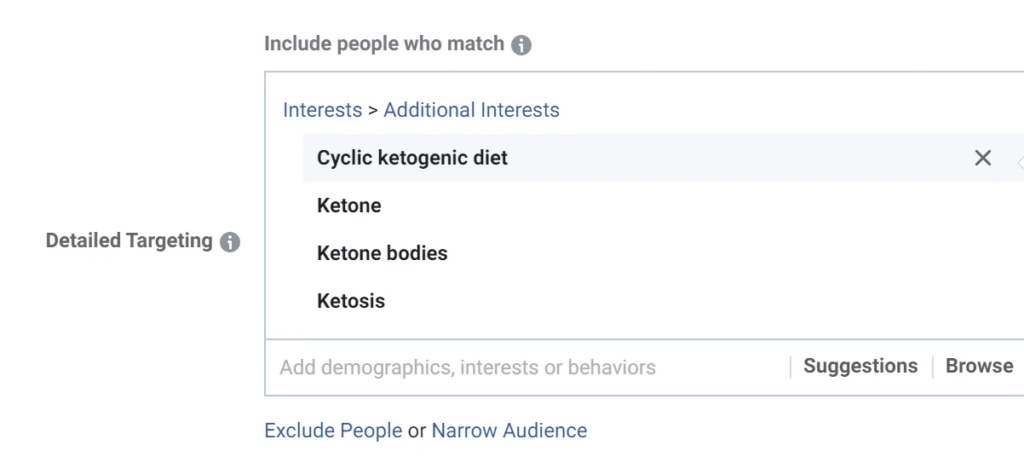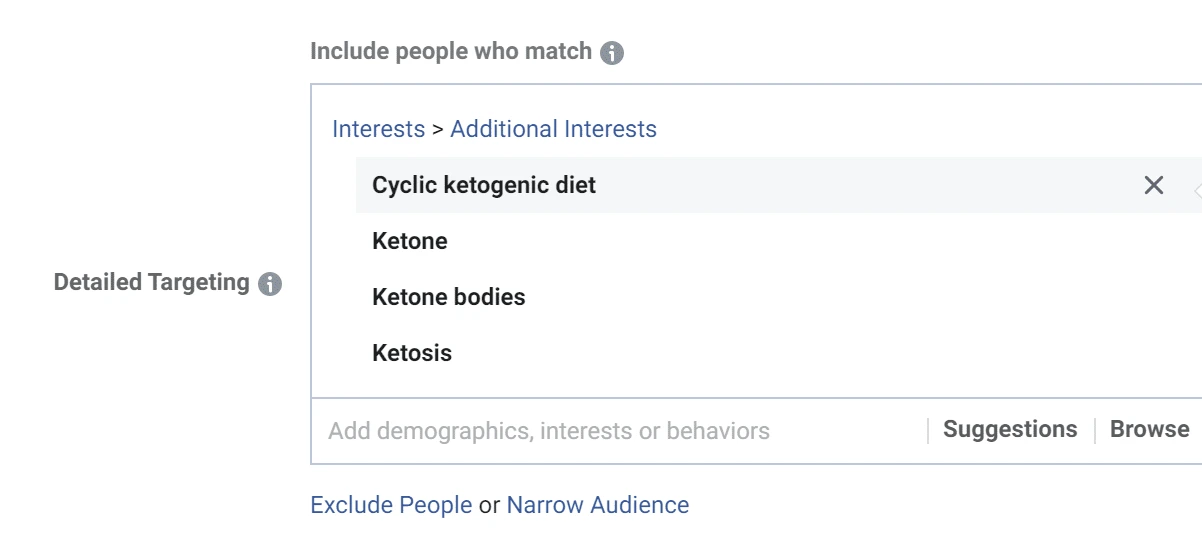 Then you'll choose your placements (auto is best for beginners) and set up a per-day budget. After that, you're ready to create an ad.
Now it is time to craft the best ad possible. The best way to do this is with split testing. There are three elements you should split test, and if each of the three are tested with two options, this leaves a total of eight ads.
The basic split test formula works as follows:
Where T = the Text found at the top of the ad.
Where H = the Headline next to the call to action at the bottom of the ad.
Where M = the Media (photo, slideshow, carousel, video, etc)
Execute –
H1T1M1
H2T1M1
H1T2M1
H2T2M1
H1T1M2
H2T1M2
H1T2M2
H2T2M2
So, this means you'll have ONE campaign and EIGHT ad sets. The reason you want eight ad sets instead of just eight ads is because each test needs to have its own budget (and you set the budget in the ad set).
For each section, you'll want to test two types of copy/imagery. One focused on the product specifically, and one focused on the target audience. For text copy, one will be focused on the deal exclusively, and the other more abstract concepts (like trying to evoke emotion).
I'll give examples of each below. Let's imagine we are selling a ketogenic cracker and these ads are to promote that.
Text
Keep it Keto. Get a box of Keto Crackers, FREE. Click "Send Message" to find out how.
Keeping it Keto doesn't have to be tasteless. Stay in ketosis and enjoy a delicious, healthy snack. Get a box of our most popular product, Keto Crackers, absolutely free. 🤑 🤑 Click "Send Message" to learn how.
Text A is straight to the point. This is what you get. This can be a very effective ad description as many people appreciate the direct approach.
Text B pulls more on emotional levers. It specifically speaks to people who struggle with finding food they like while on a ketogenic diet. This is also effective, especially if the emotion triggered hits home with a large portion of the target audience.
Headline
Get Keto Crackers, FREE
Struggling to Keep it Keto?
Headline A, again, gets straight to the point.
Headline B aims to catch the attention of a segment of the audience who might be drawn to the product due to their own struggles.
Media
A stop motion video of just the box, opening and spilling out the crackers.
A stop motion video of a fit individual eating the crackers and enjoying them with a smile.
Video A focuses solely on the product.
Video B involves a segment of the target demographic. This typically helps to get them picturing themselves using your product if the targeting was done right.
Now write up your text and headlines and gather your media. Create a single campaign, then create eight ad sets. Set each ad set to run for 48 hours. This is sufficient time to gather the data you need. Set your budget for each ad set to $5 per day. This makes your total split test investment $80.
Whichever ad has received the most results (messages, leads, likes, etc) is the winner. This is the ad you want to put your total budget into for a longer running campaign (or while testing audiences).
Step 3 – Run your winning ad.
This step is short and simple. Run the ad. You may choose to run it to an interest based audience, and test it against a customer audience (if you have enough customers and are offering a new or consumable product).
Choose a budget that works for your business. This may be only $5, or maybe you can dedicate more than $20 or even $30 a day. Just make sure you are monitoring whether you are getting the results you are looking for at a price you can afford.
This is your CPA or Cost Per Acquisition. For leads, this is simply the price per lead, calculated by taking your total ad spend and dividing it by the number of leads you collected.
For sales, this is the number of sales made divided by ad spend. There is an extra dimension here, in that you should also know your profit margin so you can determine how much you can afford to spend to gain a sale.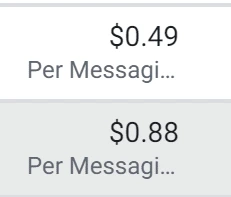 CPA for ranking is a little trickier to figure out. For this, the acquisition is likely a sale, whether coupon or rebate or whatever, but the number of sales needed to rank will vary.
So, a low CPA, for example, doesn't necessarily mean you ranked, and therefore may need to run the ad for much longer. Regardless, it is good to at least try to predict how many units are needed over what period of time to rank within a desirable range for a keyword.
The CPA for reviews is simply the total ad spend divided by the number of reviews you can directly attribute to the campaign.
This is a simplified version of the basic metrics you can track, and there are much more robust analytics you'll want to see if you are a more advanced advertiser. However, these are good for beginners and foundational for experienced marketers.
Step 4 – Follow up.
Following up with customers and leads means different things based on what your goals were and what type of ads you ran.
Leads: If you are collecting leads, then following up is of the utmost importance. Whether by email or Messenger, it is important to build up a relationship with your followers. This is a good opportunity to offer value to cultivate that relationship.
If you choose lead generation as your ad objective, then you can extract emails and import them into an email or customer management system.
If you are gathering leads through Messenger, then you only have 24 hours to communicate with them after they engaged with your ad. This may be where you want to move the longer-term conversation over to email. Or, offer them value directly in Messenger that gives them a reason to contact you again.
Eventually you'll be able to send these users a sponsored message or email that gives them an offer that will be profitable for you.
Sales: Once someone becomes a customer, the best type of follow up is customer support. This is where you reach out and make sure the product is suiting them, whether they have any questions or concerns, and to gather any feedback that could be useful.
This can be done through email or Messenger, since post-purchase follow up is now an approved tag in Facebook.
Ranking: Follow up for ranking will typically be the continuing of the conversation, beyond the initial connection through the ad, that walks the customer through whatever process is necessary for them to gain their benefit so they will take the action that will help you rank.
These are the search instructions for Seach-Find-Buy. Or steps to add products to wish-lists, or purchase at full price and then receive a rebate.
While these typically will end up being people expecting a future deal, they are usually reliable when you need actions and activities to help new products rank as well.
Reviews: Any customer that you have acquired and have communication access with outside of the Amazon platform is your customer. As such, you can and should communicate with them to receive valuable feedback on their experience.
This is a great opportunity to also ask for that feedback in the form of a review.
Be careful with customers that received a discount or rebate, however.
Leaving a review on Amazon for a product that they received a significant amount of discount or rebate for could be considered incentivization. That is explicitly against Amazon's terms of service.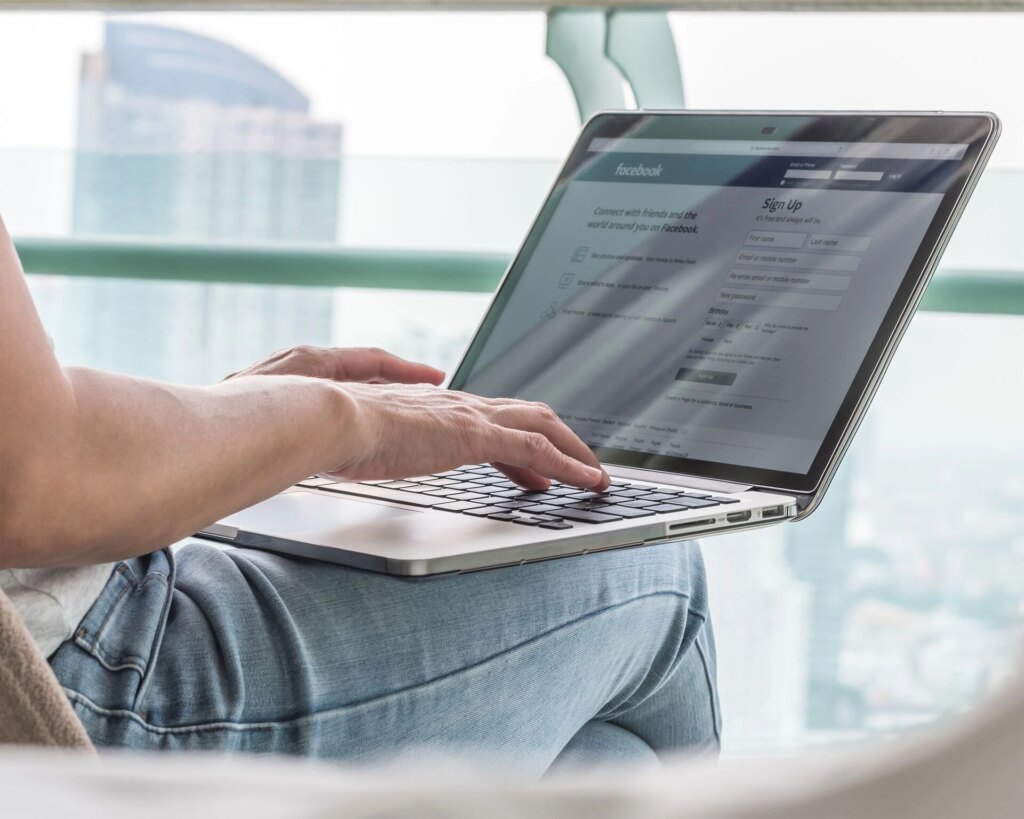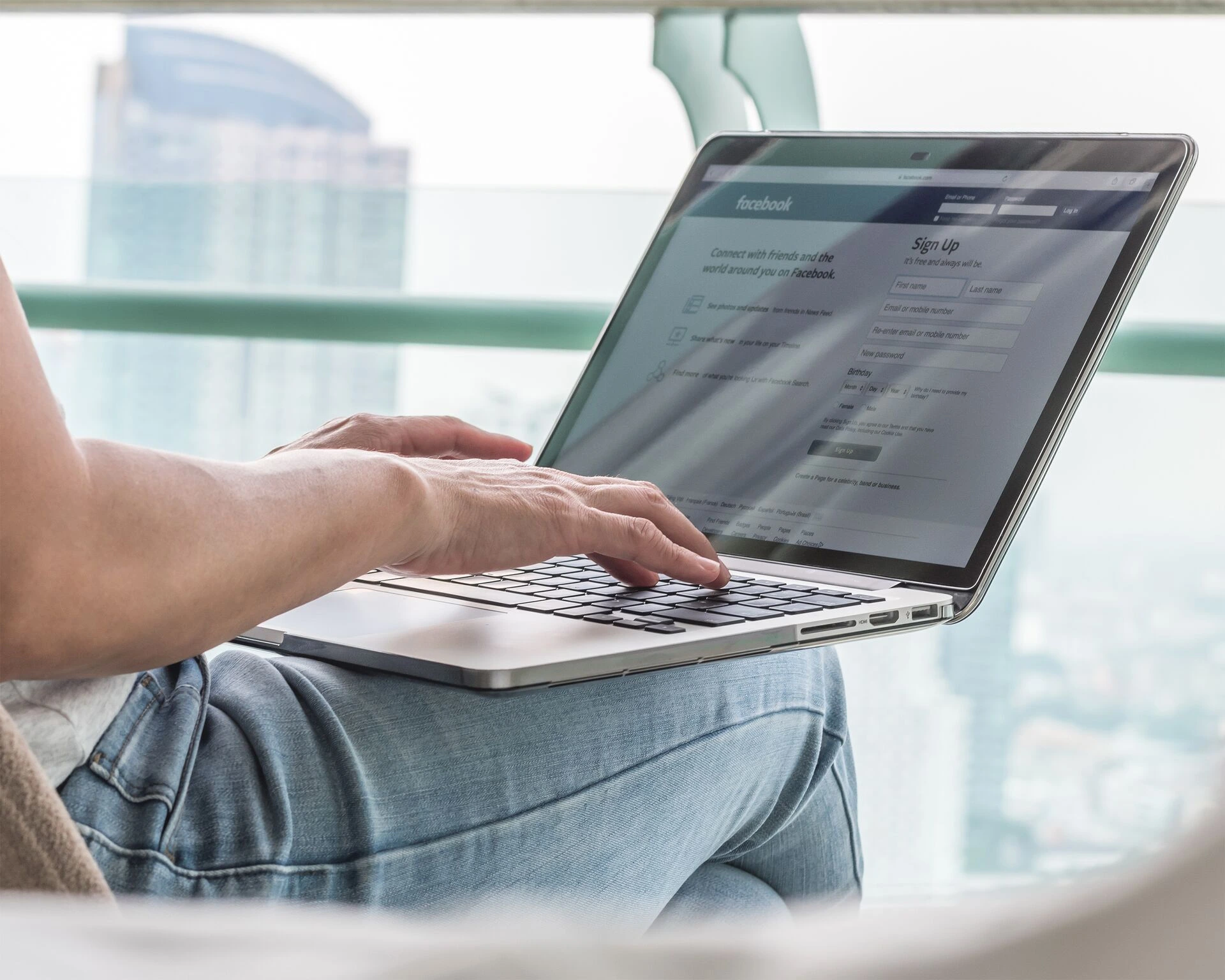 Putting It All Together
This is by no means the ultimate guide to Facebook ads or even a complete and exhaustive list for Facebook marketing of Amazon products. This serves as a primer to get you started so you can learn how to grow your skills.
Ultimately, any successful brand will need to run paid advertising. Use Helium 10 software tools to conduct your research and then begin your off-Amazon marketing efforts with Facebook ads. Grow your sales, grow your brand, rinse and repeat! 😄