New Visual Search Feature Launches On Etsy
A new search feature on Etsy now allows shoppers to look for products without typing in any words at all! Learn about it here.
Originally published on: November 9, 2022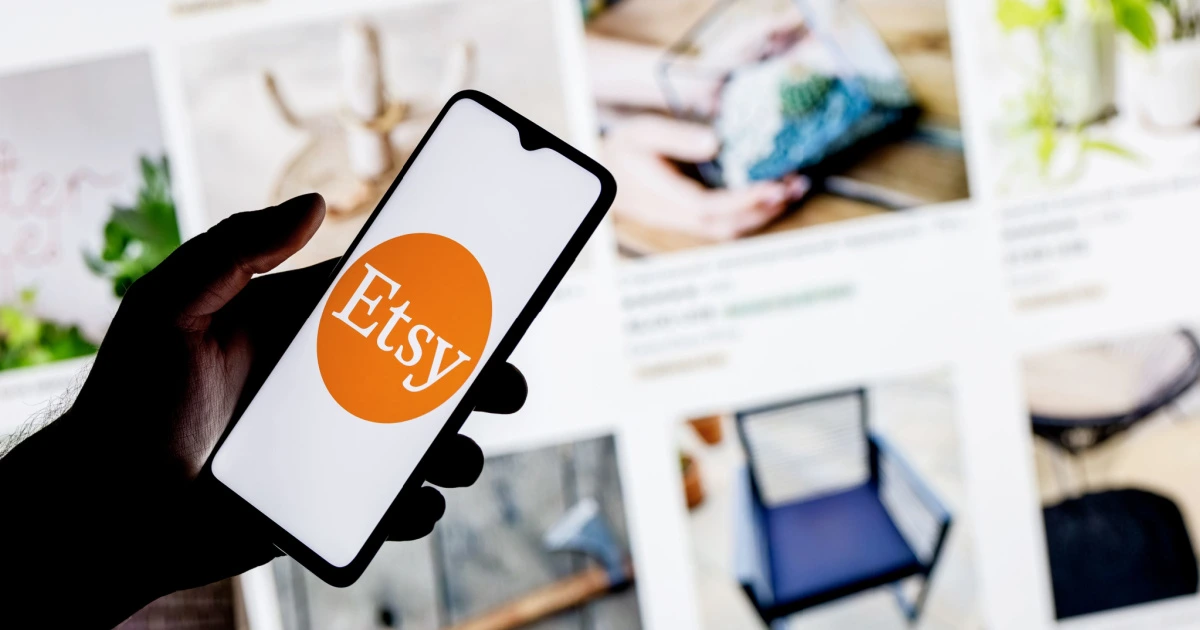 Seeing is believing. If you're shopping on Etsy, seeing is also searching.
The e-commerce search game is beginning to evolve again. Etsy, the handmade destination for niche products online, has recently announced a new image search feature for iOS users (with ambitions to release on Android soon.)
Etsy shoppers can now tap a camera icon located in their search bar to take or upload a photo, prompting Etsy to search for related products on a purely visual basis. Whether you're looking for a color of a product that's too hard to put into words or a unique accessory that you're particularly picky about, Etsy's image search is allowing shoppers to find the product they are looking for without ever typing in a single keyword.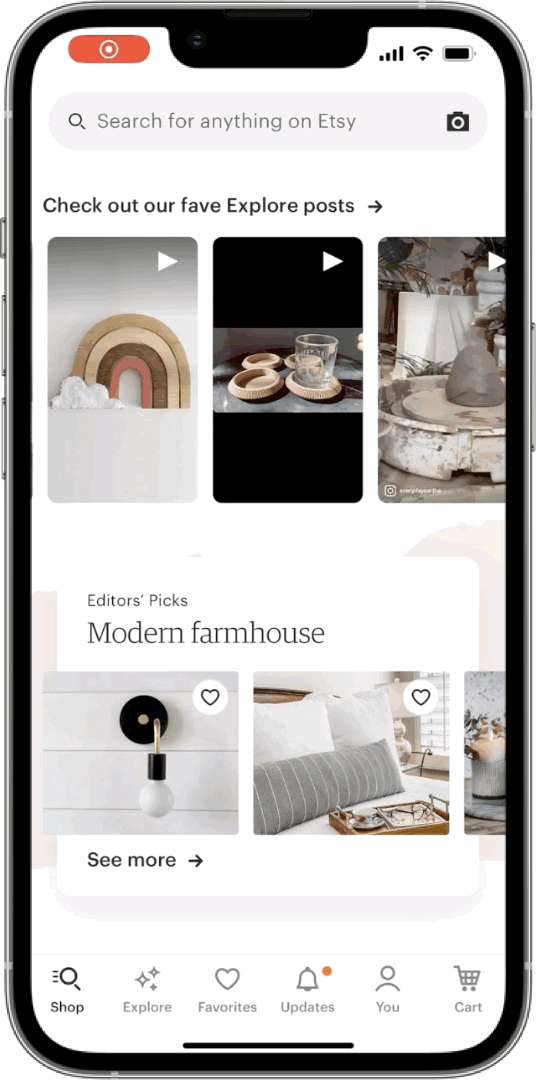 We always talk about the importance of keyword research because, traditionally, the words in the search bar are the deciding factors for your product ranking and resulting sales. If nothing else, this is an excellent reminder that listing optimization is just as important as your backend keyword research. Your product images must be high quality, attention-grabbing, and clearly display your product's features at first glance. 
Your main product image may soon be the primary way shoppers are making purchase decisions!
This employee-led initiative was built from the ground up to change the way online shoppers search for products. This is a massive leap forward, not only as a tease of future e-comm search technology but also for a marketplace innovating on its strength: hosting unique or hand-crafted products that can be difficult to describe in a few words.
"One of the things we love most about this feature is that it was developed as part of CodeMosaic, an annual Etsy Hackathon that gives engineers opportunities to flex new skills while building creative solutions to benefit our marketplace and community."
Will this new search technology catch on in other, larger marketplaces? Time will tell. Regardless, we've just witnessed one of the first major players offer visual search capabilities to the e-commerce world, making Etsy truly a sight to behold.
Everything for your business on Amazon.
Find out more about our products by signing up or speaking with one of our
Customer Success representatives today. With us in your corner, you can enjoy
more sales and increased engagement from your Amazon business.
Chat with a Support Specialist