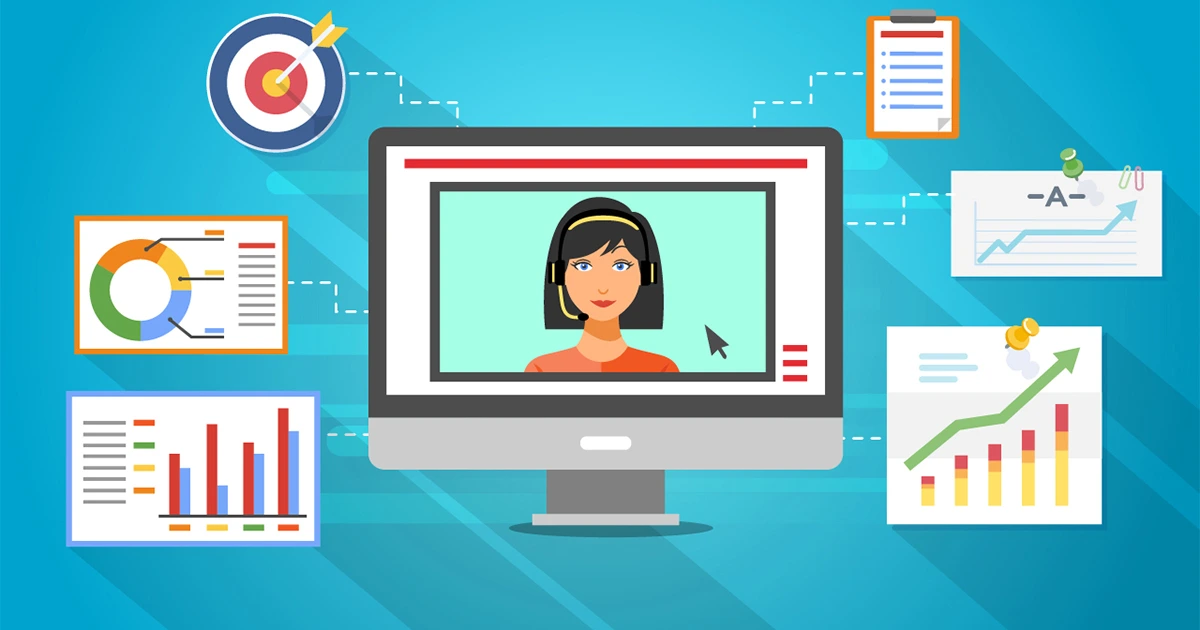 Grow Your Business with an E-Commerce Virtual Assistant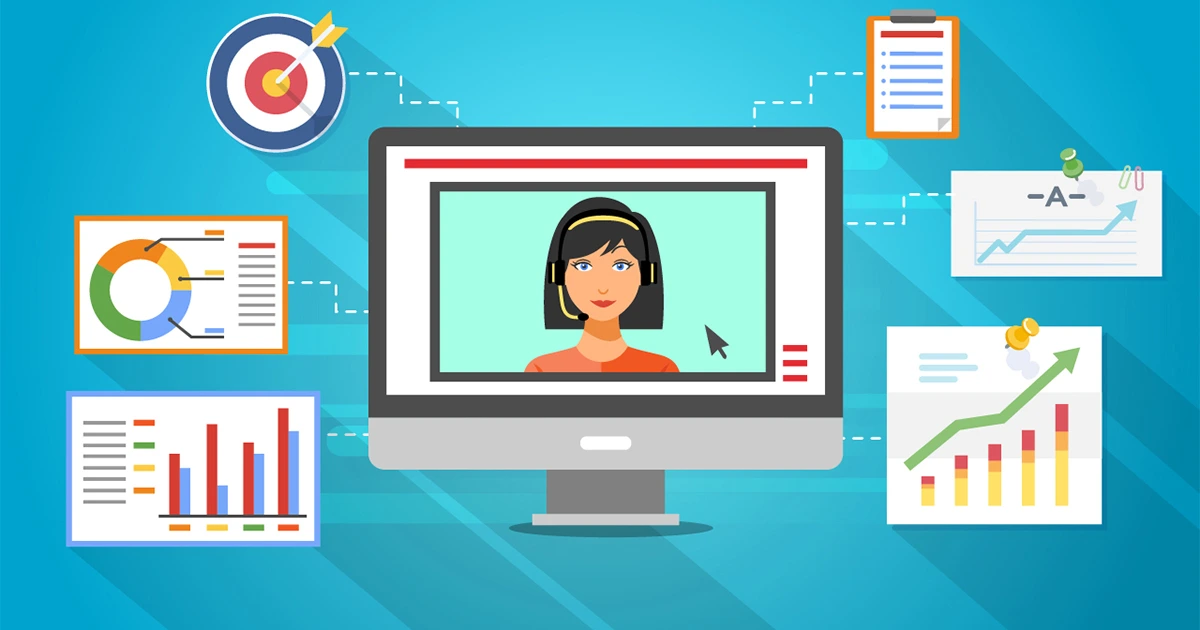 As an entrepreneur, you will often need a great deal of help behind the scenes so that you can focus your attention on building a successful business. But, how do you do it without encountering the financial challenges from investing in a growing payroll?
Maybe it's time to hire a virtual assistant for your dynamic business expansion!
As the internet and technology continue to drive change in the e-commerce ecosystem, the concept of independent contractors such as virtual marketing assistants, and social media coordinators is rapidly growing in popularity.
In a fast-paced ecosystem, training and managing an assistant is quite a challenge. Increasingly, finding a company that specializes in virtual assistants that has developed specific training for their VAs can make a huge difference. Instead of training your virtual assistants from scratch, these companies provide the required knowledge to the apprentices that is essential for the success of everyone involved in the process.
Why Hire a Virtual Assistant?
Hiring a virtual assistant is helpful in almost every facet of running and growing your business. They facilitate operations, giving you the luxury of spare time out of your already busy schedule in order to stay focused on the growth of your business.
Here are the principal benefits of a virtual assistant:
Lower Cost of Labor
Hiring a virtual assistant is extremely cost-effective because they are on-demand which means you only pay for the time you are getting their assistance. Conversely, when you hire an in-office assistant, you not only have to pay their wage but also:
Insurance
Holiday and sick leaves
Medical/dental subsidies
Taxes
Employee's compensation
Better Understanding the Country You're Sourcing From
When you're sourcing products, you can connect with virtual assistants from that specific country to facilitate the sourcing of their local goods. Not only will the virtual assistant offer their services but will also source the right product locally for your needs. When you hire an experienced (locally knowledgeable) VA, everything goes more smoothly.
Immediately Expand Your Workforce's Skill-Set
Virtual assistants have a very broad range of skills and abilities. These are qualities that you may very well be lacking in your in-office workforce. Very often, your company may lack specific skills that you need to run your business efficiently. This is particularly the case for tasks like social media marketing, event organization and technical support. Virtual assistants are the secret weapon to improve the quality of the work by concentrating on more pressing aspects of operating a business successfully.
Supercharge Your Team's Productivity
A reliable virtual assistant who is skilled in his or her trade will boost your business's productivity. Virtual assistants are rewarded for each minute they work, and account for every second of their productivity. In a similar amount of time, it's difficult to get similar productivity from an in-office worker.
A VA's Flexibility Helps Your Business to Grow
Your business's flexibility can increase in many ways when you hire a virtual assistant, especially in times of global volatility (such as a pandemic). Because they are hired on a contract basis, if they do not meet the requirements of the assigned task, you can simply find a VA with more applicable skills. You can also develop flexible work schedules to improve performance and enhance output. Many times, e-commerce doesn't fit into a 9 to 5 work day.
Reduce Your Hiring Expenses
As an entrepreneur running an e-commerce store, you're aware of the number of hats that you need to wear. Instead of hiring a permanent worker when a sudden need pops up, you can hire a VA for the work that you require. Simply hire a virtual assistant for the specific tasks you need to be done. Hiring them for a precise time will dramatically reduce your expenses. Plus, you can delegate multiple tasks to multiple VAs. That's something you cannot do with a single full-time employee.
Broaden Your Intellectual and Social Footprint
Hiring a VA from different countries will help you connect with their pool of intellect. They will more thoroughly understand the specific markets. By sourcing the experiences of different minds, you will have a more expansive base of knowledge. Hiring a single full-time worker limits this possibility.
Hiring a Virtual Assistant
It is normal to have concerns about risking the security of your business information while sharing it with virtual assistants. This feeling is multiplied because it's more difficult to develop a personal relationship with them. However, most well-vetted virtual assistants are qualified experts who work hard to realize the goals of their employers.
Successful communication plays a vital role in working efficiently with a virtual assistant. This can present a challenge particularly when your internet connection is slow. To make communication more accessible, it's important to leverage the various communication platforms such as Skype, GoToMeeting, SightSpeed, and other messaging software.
The language barrier can be another big reason for lackluster results. To overcome this problem, make use of voice-based artificial Intelligence such as Google Translate to bridge language-based challenges between yourself and your virtual assistant.
How Are Virtual Assistants Paid?
There are a few things to consider when deciding what to pay your virtual assistants. Some virtual assistants work individually and charge on an hourly basis. Wages vary widely from a minimum of $1 up to $100. Others find jobs through virtual assistant agencies where they work pre-specified time periods of 10 to 72 hours, depending on the nature of work. They are typically paid via credit card or check. Of course, their experience level and specific skill sets will ultimately determine their pay.
What Can You Hire a Virtual Assistant for?
There is an almost endless number of tasks in which virtual assistants can provide their service. This includes:
Writing or building out content for product listings
Managing orders from e-commerce platforms
Providing technical support to customers
Compiling data to prepare daily business reports
Increasing organic search ranking with backlinks
Creating graphics for social media
Creating PowerPoint presentations
Writing blog articles and managing blog website
Handling legal documents and situations
Answering customer service calls and emails
E-Commerce is Expanding Around the Globe
E-commerce has exploded in the last year. Because of that, the need for experienced virtual assistants has risen right along with it. Countries such as Pakistan (home of the world's largest Amazon-focused Facebook group), are experiencing dramatic growth and are at the forefront of the online selling revolution.
The bottom line is that virtual assistants are brilliant professionals and efficient multi-taskers who can help out with almost anything as long as you communicate the skillsets you are looking for clearly in the development of your business.
Make sure to take advantage of the knowledge base and experience of firms that specialize in the training and placement of virtual assistants.
Frequently Asked Questions
Achieve More Results in Less Time
Accelerate the Growth of Your Business, Brand or Agency
Maximize your results and drive success faster with Helium 10's full suite of Amazon and Walmart solutions.