The Wait Is Finally Over: Bigger.Better.Launch! Is Here With Massive Helium 10 Updates
The wait is finally over! We're taking YOUR feedback and updating Helium 10 tools with features you will not want to miss.
Updated on: June 16, 2022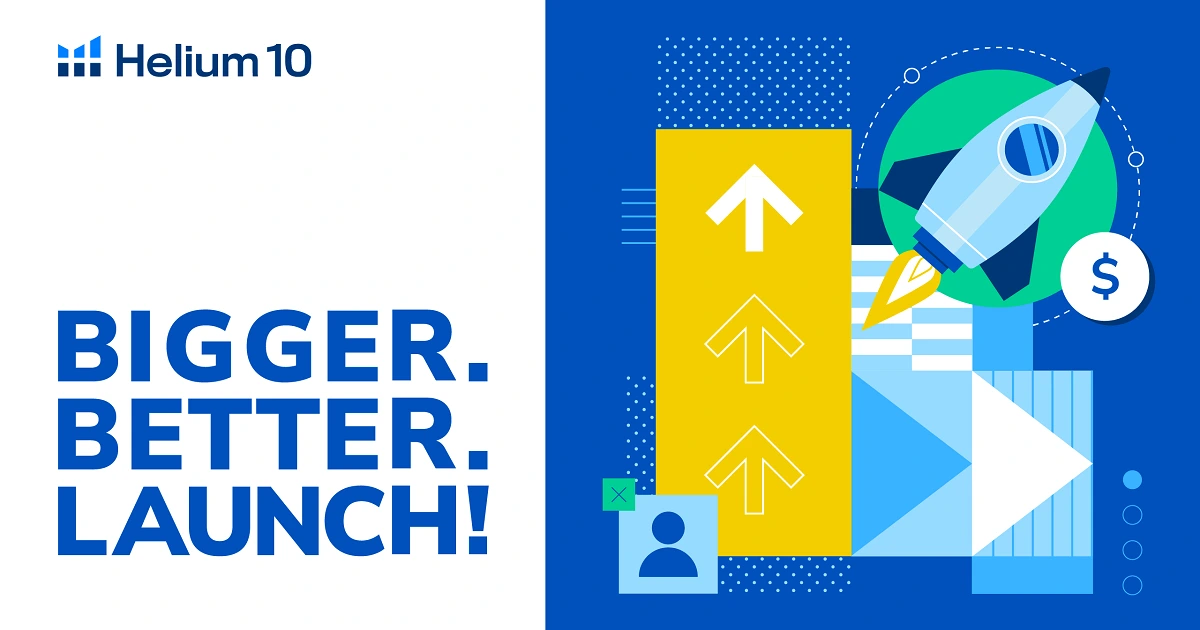 You've been asking and we've been listening.
That's why we've compiled the biggest Helium 10 updates, offers, and strategies in one convenient place. The Bigger.Better.Launch! webinar series will be released monthly and deliver the game-changing news you need to know about.
Simply put, Bigger.Better.Launch! is home to the cutting edge of Helium 10. Every single month we will be highlighting:
NEW Helium 10 tool rollouts you won't want to miss
Updated features based on YOUR feedback
Refreshed resource guides and discount opportunities
So. Much. More.
We know as well as anyone that e-commerce pivots and evolves at the speed of sales. It's only appropriate that Helium 10's product updates, new releases, and special announcements keep up the pace. Don't blink or you'll miss out!
Buckle up – these are the BIGGEST and BEST updates Helium 10 has to offer!
Introducing One-Click Filters For Cerebro
How do you find the most important keywords for a given product niche? In other words, what is step 1A for Amazon keyword research?
The old answer: You want to find which keywords your competition is utilizing or NOT utilizing.
This involves browsing the Amazon marketplace, hunting down your top 10-15 competitors, taking those ASINs, and running them in Helium 10's Amazon keyword research tool, Cerebro. Then you would narrow them down with filters until you have a shortlist of highly relevant keywords with high demand. Quite a few steps, right?
The NEW answer: You want to find which keywords your competition is utilizing or NOT utilizing… with one click.
With Cerebro's new one-click filters, simply plug in your competing ASINs and click "Top Keywords" to automatically return the main keywords commonly used by your competitors and have a substantial search volume.
Amazon keyword research has literally never been this easy!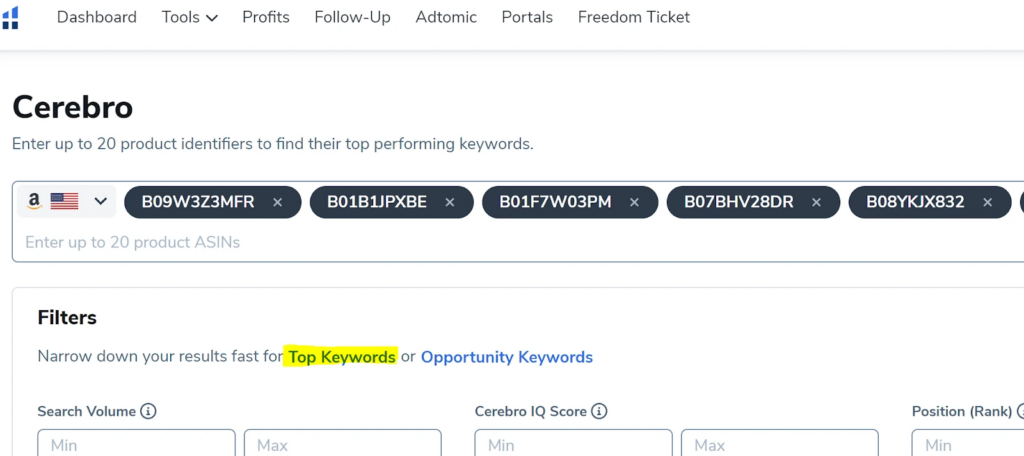 Alternatively, click on "Opportunity Keywords" to automatically return keywords that create an opportunity to rank through competitor activity and search volume. Think of this as the best way to find keywords your competitors have missed.
Who has access to Cerebro One-Click Filters? All Helium 10 Platinum (and above) members.
For many of you, Cerebro has been a reliable, go-to tool for finding the best Amazon product keywords. One-click filters fundamentally streamline the research process and forever change the speed at which you find those page one-winning phrases!
The Helium 10 Chrome Extension Has Evolved!
Long-time Helium 10 Chrome Extension users will now notice something extra when browsing Amazon product results. We're proud to include seller country flags to accompany every listing on Amazon. This simple but effective addition gives sellers an instant-read on the origins of competing products.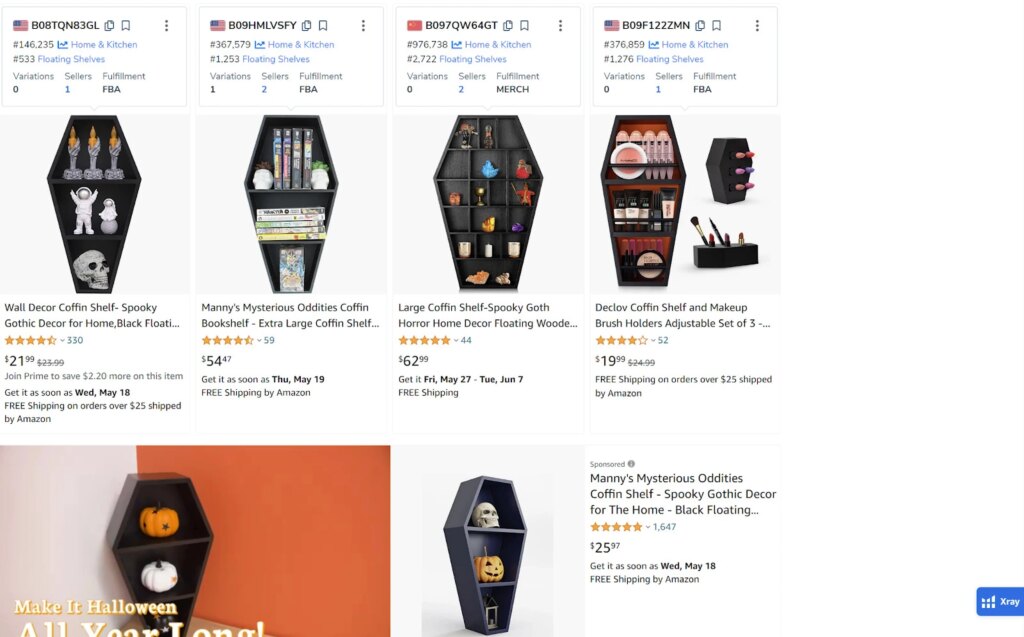 Are most sellers in your niche offering a product directly from China and most likely getting cheaper manufacturing?

Maybe there are more US sellers? This may indicate stronger listing copy, better images… and tougher competition.
Other notable Chrome Extension upgrades include a dedicated Xray shortcut and an included 30-day sales estimate!

Even More Helium 10 Walmart Functionality
It's a good day to be a Walmart seller. It's a great day to be a Walmart seller with a Helium 10 account. Keyword Tracker now includes Walmart search volume!

With instant access to estimated Walmart search volume, you can clearly prioritize which keywords to focus on with your ranking strategy. Where do you stand in sponsored and organic rankings? Track these positions when you launch your product!
This is feature is a must-have addition for Walmart sellers of any experience level.
The Walmart Seller Training You've Been Waiting For…
The Walmart seller goodies don't stop there. Helium 10's renowned Amazon FBA seller course is expanding to include courses tailor-made for Walmart.com!
With Freedom Ticket 3.0 Walmart, we walk you through everything you need to know to win on Walmart with Helium 10 tools.
Helium 10 Platinum (and above) users can now enjoy over 20 modules of dedicated Walmart selling education. Even if you are just thinking of branching out into the Walmart selling space, this is something you're going to want to at least explore.
If you have a Platinum or Diamond account, Freedom Ticket is already included for you – what are you waiting for? Jump into Freedom Ticket 3.0 through your Helium 10 dashboard to get started!
More of a hands-on example type of learner? We have Project W (the follow-up to the hit web series Project X) that walks sellers through the entire Walmart setup process.
Don't Learn The Ropes Alone
Don't forget to request to join the Helium 10 Winning With Walmart Facebook Group. This is where you will find a vibrant community of Walmart sellers, both experienced and aspiring.
Carrie goes live every Wednesday to answer your questions and cover new Helium 10 features, as they relate to the Walmart marketplace.
Without you, the Helium 10 selling community, we wouldn't be here. So we'd like to return the favor and be there for you!
Now We're Talking (Your Language!)
Spanish, German, Italian, and Chinese-speaking sellers… Helium 10 is coming to you!
Within your Helium 10 settings, you can change languages for five core tools (with more on the way!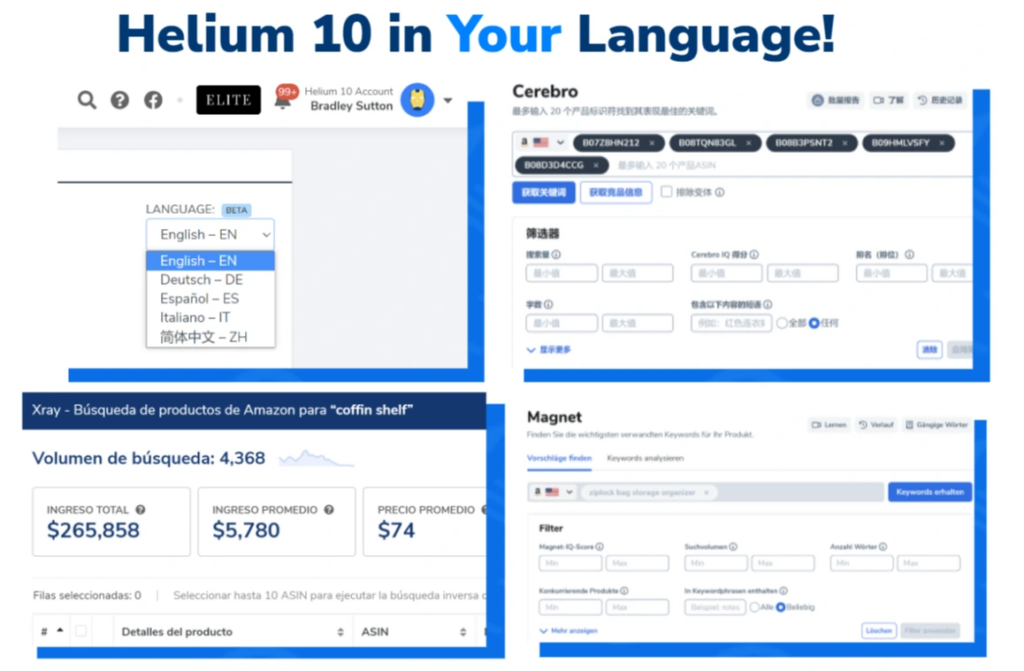 You can access more information and a walkthrough here!
Remember, wherever you see a "learn button" at the bottom of any Helium 10 instructional video, click the "CC" button at the bottom to select your language for subtitles. This works in Freedom Ticket as well!
Outsourcing Is Easier Than Ever For Sellers
If you ever wished you had a dedicated "job board" to find qualified e-commerce agencies to help augment your Amazon business… your dreams just came true.
The Seller Solutions Hub, formerly the Trusted Partner Directory, is every seller's one-stop shop to find resources for help in the world of e-commerce.
Need a designer? Maybe you need assistance with international shipping and logistics. What about help with monthly bookkeeping? The Seller Solutions Hub is your personal database to vet and contact professionals in whichever wheelhouse you need.
With hundreds of Helium 10 verified vendors, the decision to outsource important business initiatives no longer needs to be a roll of the dice. The Seller Solutions Hub allows you to browse vendors by category, view work samples, read reviews, and get in touch, should you be interested. Keep an eye out for "Verified Seller Reviews" as well. Reviews with this badge come from actual, Helium 10-verified Amazon sellers who have confirmed experiences working with a given vendor.
Interested in getting into the Seller Solutions Hub as a service provider? Scroll to the bottom of the directory and click "Apply to be a partner."
If You Are Going To Attend One Event This Year, Make It This One…
September 19-22 in Las Vegas at The Virgin Hotel… mark your calendars. The Sell + Scale Summit is a 3-day conference and welcome party with over 50+ sessions designed to celebrate sellers and help you build the e-commerce business of your dreams.
Keynote speaker Gary Vee (among over two dozen other e-comm rockstars) will be attending as we take over the entire Virgin Hotel to share exclusive selling seminars, answer your burning questions, and help you network with the best business community in the world.
If that wasn't enough to get excited about this party, we are ecstatic to announce that NELLY will be the Sell + Scale Summit special musical guest!
It's getting hot in herre, so we'll see you therre…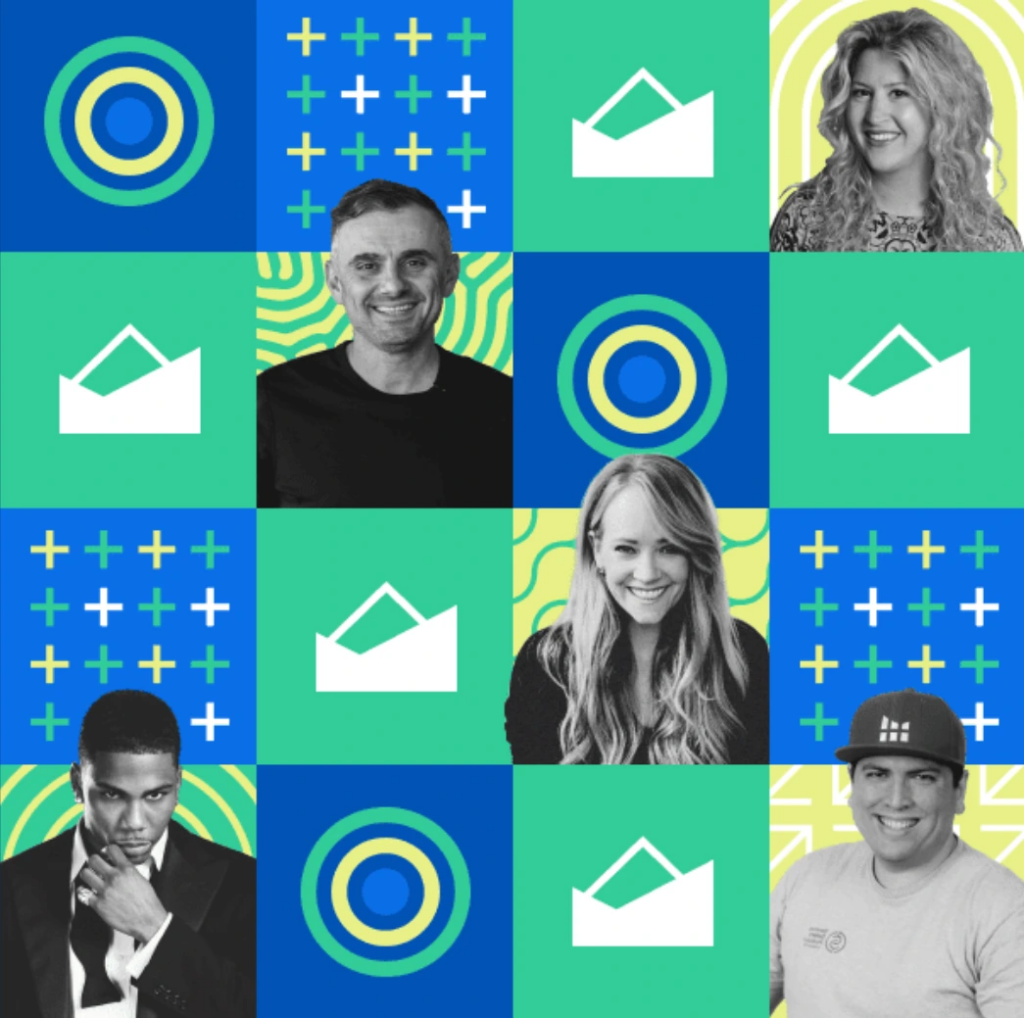 Attention All Sellers Looking To Sell Their Business!
If you thought Bigger Better Launch was just about bringing new features to existing tools, think again!
Introducing a REVOLUTIONARY Helium 10 tool, Estimated Brand Value.
Using Estimated Brand Value, sellers can get an instant estimate of what their Amazon business is currently worth. This game-changing tool helps sellers see how valuable the business they've built is – to help you stay on track, measure goal progress, and get your business in shape so it's ready to sell.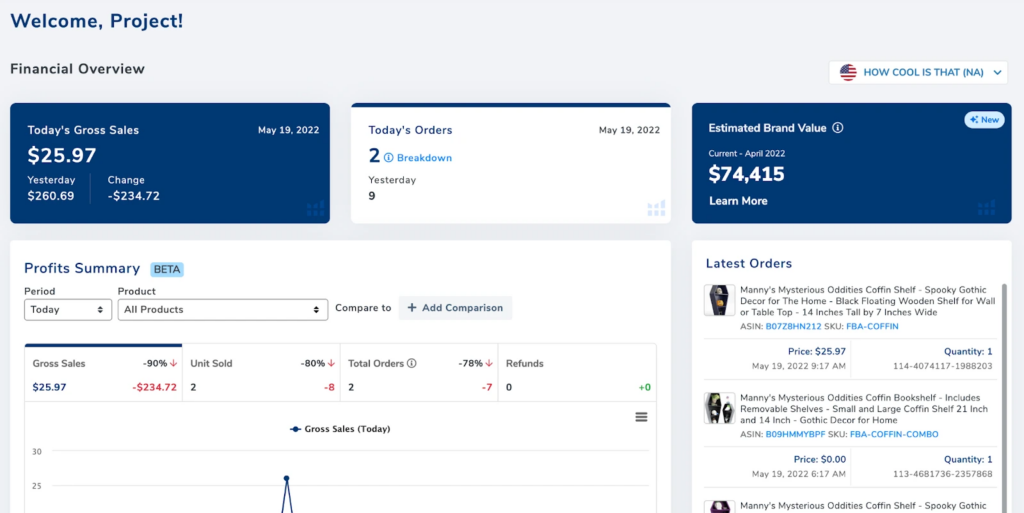 It's the big payday almost every Amazon seller is eventually after. Check out Estimated Brand Value to see how close you are to "riding off into the sunset" with a big business exit.
Note, you must have a paid Helium 10 membership (Platinum or above) and at least 12 months of sales on Amazon to use this tool.
Listing Analyzer… Expanded
As it stands now, Helium 10's Listing Analyzer gives sellers a broad-level overview with a simple listing score, ASIN list, title, and images. While this will remain unchanged, for Helium 10 members who are Platinum or above, Listing Analyzer is getting a massive shot in the arm!
Enter the same ASINs you would normally but now get additional, vital information including:
Seller country
Ratings
Review count
Listing age
Price
Estimated monthly sales and revenue
Fulfillment (FBA vs. FBM)
How many keywords are in the top 10 of results
Top keyword search volume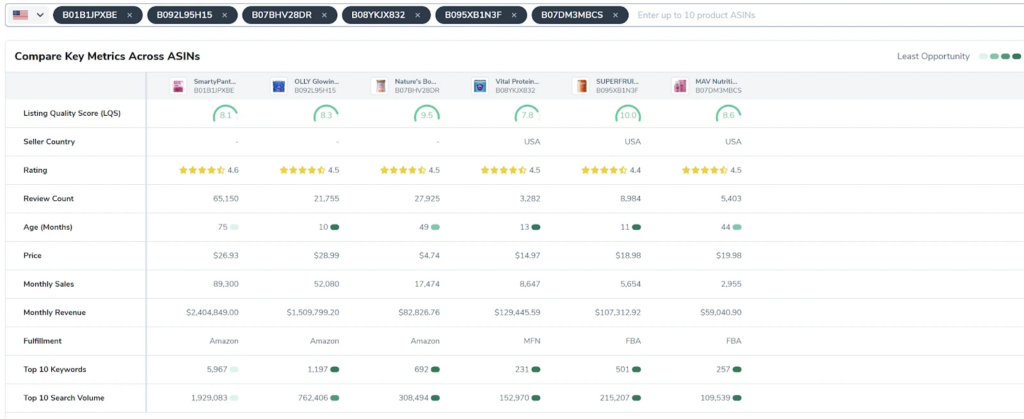 Hover over ASINs to see where they rank!
Bigger, Better, Brains: Helium 10 Academy Updates
The Helium 10 Academy is the ultimate backlog of instructional videos, articles, and FAQs for everything Helium 10. If you want to know our tools inside and out, the Academy is where to do it.
If you think you already know everything there is to know, it means it is probably time to get certified. Getting Helium 10 certified is invaluable for freelancers, consultants, and agents. It shows you have the knowledge and experience using the most cutting-edge e-commerce tools on the market.
Adtomic Continues To Grow
When it comes to PPC, how do you know if your bid is enough to get you to the top of sponsored results?
Normally, you would go to Helium 10's Keyword Tracker, check where you show up in sponsored rank, then navigate back to Adtomic to make your bid adjustments.
Now, Keyword Tracker is implemented directly within Adtomic. No more going back and forth – save time, save headaches.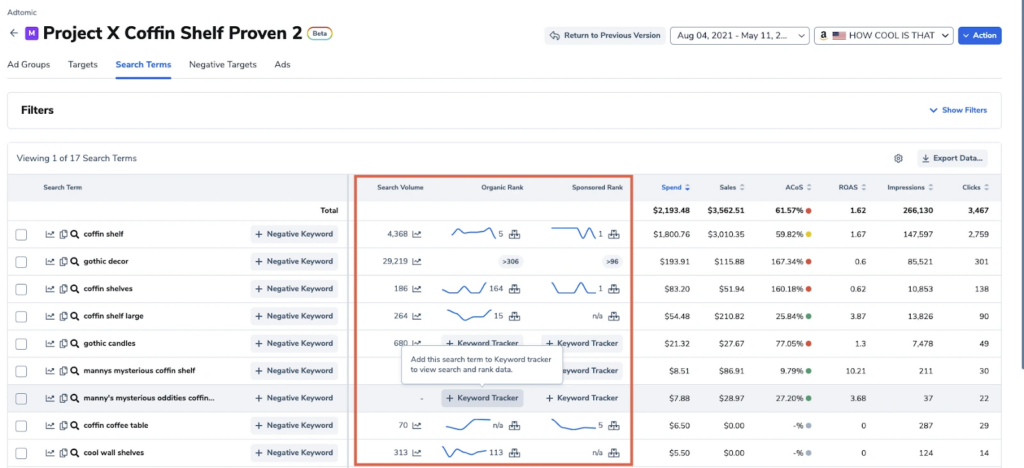 But that's not all that's new. Interested in the very best strategies for managing PPC? Join the Adtomic Boot Camp, 8 weeks of dedicated training specifically designed for Amazon sellers using Adtomic The boot camp goes live Tuesday, June 28th at 8pm PST. Think of this as your weekly office hours to help you fine-tune your Adtomic experience.
Reporting For Business
What is the best way to find page sessions and your conversion rate for your products, in the same place?
Business Reports are now in Helium 10! This is something people have been asking Helium 10 to include for years. The wait is over!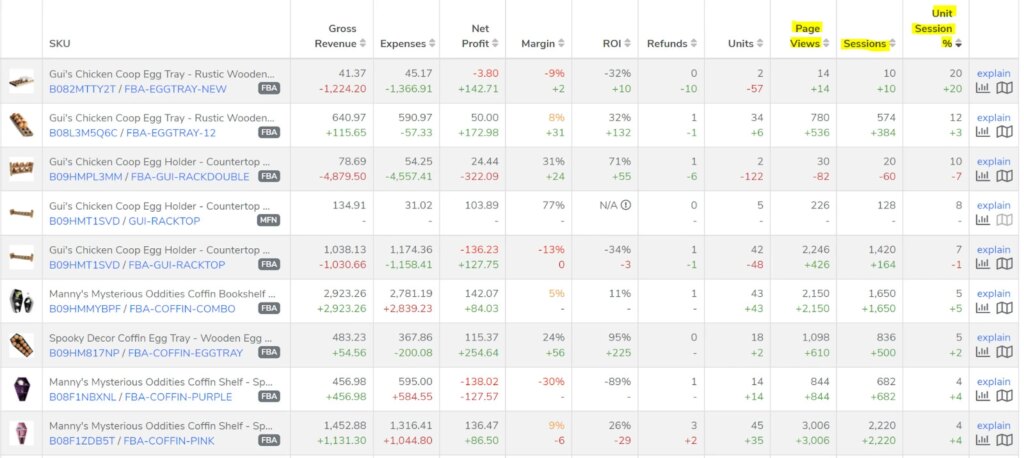 Explore not only gross revenue and margins, but also page views, sessions, and unit session percentages, all at your fingertips. Business Reports are available now on your product performance page, within the Helium 10 Profits dashboard.
Diamond and Elite members… you get a little extra! Business Reports include a special comparison chart – this widget allows you to compare sales against daily page sessions!
Enjoying The Biggest Helium 10 Updates All In One Place?
You're in luck – Bigger.Better.Launch! is not a one-time thing.
Next month's Bigger.Better.Launch! is scheduled for June 16th 2022 at 11 am PST.
Throw it on your calendar. Helium 10 is overflowing with new tools and opportunities for sellers every single month. We can't wait to share them with you!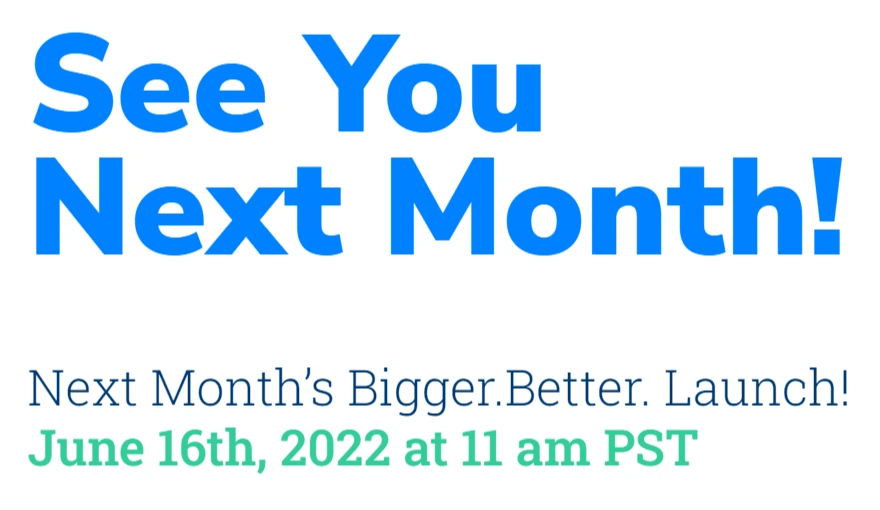 Everything for your business on Amazon.
Find out more about our products by signing up or speaking with one of our
Customer Success representatives today. With us in your corner, you can enjoy
more sales and increased engagement from your Amazon business.
Chat with a Support Specialist