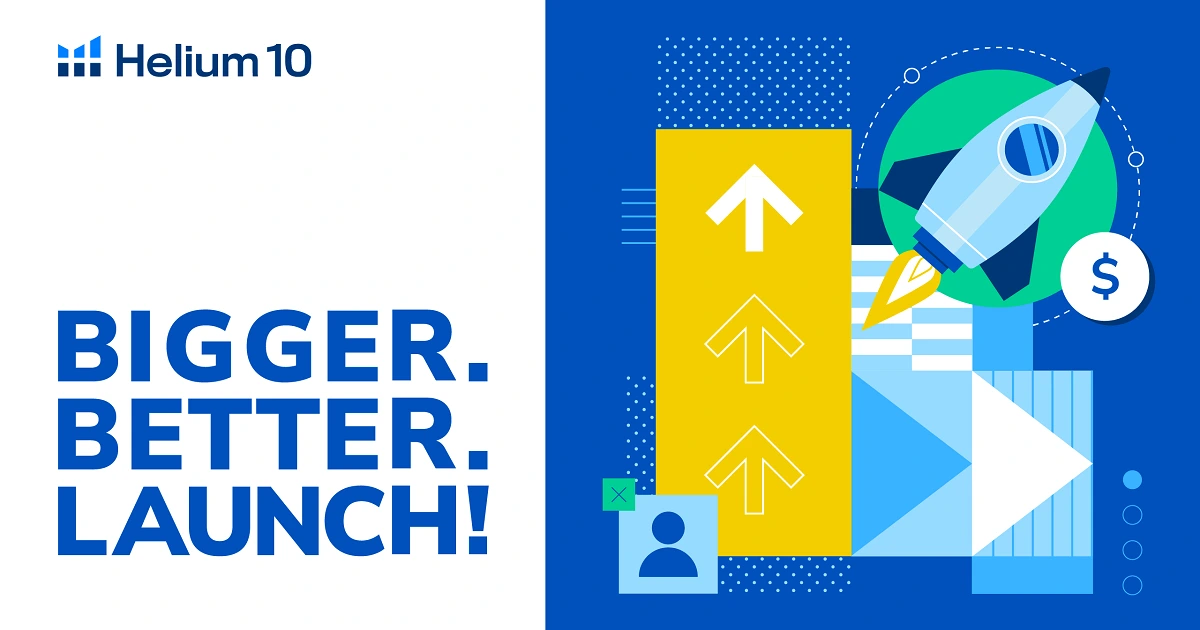 LIVE From Vegas… It's Bigger.Better.Launch!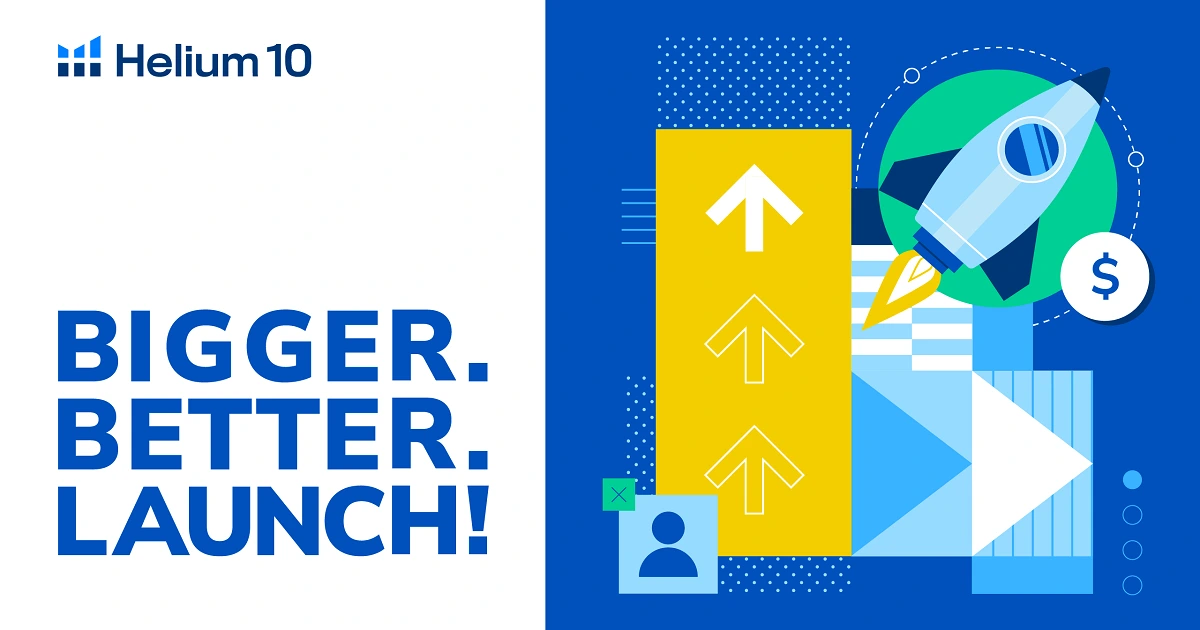 Helium 10 is back with groundbreaking new tool updates and selling strategies… but this was a webinar unlike any other.
We are currently taking over Las Vegas for the single biggest e-commerce conference of the year: Sell + Scale Summit! While 99% of the Sell + Scale networking opportunities are only available in person, this particular Bigger. Better. Launch! is the one showcase being live-streamed from Vegas. Want to see what you missed?
As always, Bigger. Better. Launch! takes feedback from our sellers, processes it into actionable tool updates, and returns these new updates straight back to you! This time around, we are paving the way to next-level business growth through marketing. Here's a preview:
NEW features to help advertise your products unlike ever before
EASIER visualization of hourly data and scheduled automation in Adtomic
BOOSTING your store revenue with Influencer Marketing
EXTRA high-level tips and tricks to add value to each tool
New Insights Into Consumer Behavior With Hourly Data Metrics
Advertising on Amazon rests largely on your ability to view detailed purchase data and make bid adjustments accordingly. Currently, you only have access to 24-hour timeframes. These full-day "buckets," although helpful, aren't always granular enough to make important campaign decisions. The last thing we want is for sellers to waste ad spend and be stuck with even more labor-intensive research.
That's why we're introducing the ability to view and schedule modifications at the hourly level within Adtomic!

Helium 10 Elite members now have a holistic view of hourly data that allows them to gain insight into the precise hours that their campaigns perform best according to any metric they're targeting. From there, automations can be created to perform any desired action during selected hour frames. Don't worry, you can toggle between daily and hourly views to fit your needs!
This exciting new addition to Adtomic will allow you to optimize campaigns by creating a schedule based on exactly when your ads perform best.
Diamond members, we didn't forget about you, this feature is coming your way next.
Google Ads In Adtomic!
For some sellers, Amazon PPC alone gets the job done. For others, rising costs, poor-performing products, and struggling to stay competitive within their niche makes PPC on Amazon a half measure at best.
Good news! Adtomic now supports Google Ads, a completely new ad network that actually displays sales data and allows management! Is omni-channel advertising right for your business? Which keywords perform well for your products on Google Ads? How does external referral traffic affect your TACoS?
If you're a seller who has wanted to expand their advertising footprint but has found platforms like Goggle Ads confusing or difficult to manage, this new Adtomic addition is huge. We're giving you ideal, templated setups that make Google Ads easy and remove the intimidating aspect of the platform.
Adtomic will also automatically add an Amazon Attribution macro tag to your final URL. This tag will allow you to see sales data from Google Ads down to the keyword level, giving you the insights needed to optimize all your Google Ads campaigns!
Haven't tried Helium 10's cutting-edge Amazon ad platform yet? Sign up for the Diamond Plan to unlock Adtomic PLUS over a dozen more game-changing Amazon seller tools. Adtomic is available to try for free as well ‒ so we encourage you to dip your toes in and see what all the hype is about!
Closed Beta access for Adtomic Google Ads starts in October for select users but keep your eyes open later this year for full availability!
Mobile App Updates
In the Helium 10 Mobile App, and inside your menu tab (bottom right), you can now find news, guides, and webinars. We are bringing the expansive Helium 10 archive to the palm of your hand! Want to catch up on general Amazon news? Visit the google news section in the app!
The Helium 10 Mobile App is the best way to keep your business with you on the go ‒ we know you can't take your laptop anywhere. Whether it's checking high-level sales metrics, getting push notifications for important account security alerts, or catching up on news, the Helium 10 Mobile App packs everything you need for your online business into your pocket.
NEW Metrics For Amazon Attribution In Portals
Who doesn't love even more visibility into the success of their Amazon business?
Portals is now introducing tracking capabilities for "add to carts' and "detail page views."
Total ATC ("Add to carts") ‒ The number of products that were added to a buyer's cart after finding the product through an attribution link.
Total DPV ("Detail Page Views") ‒ The number of detail page views (AKA product page views) received from buyers that arrived via attribution links.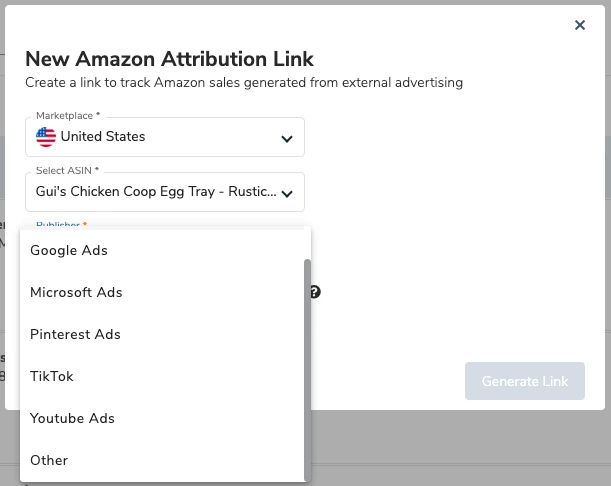 No more navigating back and forth from Helium 10 to Seller Central to see these important metrics. We got you covered all within Portals!
BONUS Attribution additions:
Attribution is now open to Mexico and Netherlands!
Attribution is now available for TikTok and YouTube!
Amazon Affiliate Marketing with Refersion
Are you ready to recruit affiliates to market your product and manage them all in one place?
Using Refersion helps sellers achieve a higher ROAS than simply using Amazon Ads alone. Once you list your product on the Refersion marketplace, you become discoverable by the top-performing affiliates you can work with to promote your product. Use the external traffic you receive from affiliate marketing to boost organic ranking on Amazon and skyrocket sales. This isn't a blind process either ‒ Refersion gives you full control of your affiliate marketing partnerships and full visibility into the analytics of your top-performing affiliates.
Estimated Brand Value 3.0
First of all, if you haven't used Estimated Brand Value, what are you waiting for?! This is the easiest way to determine the estimated dollar value of your business!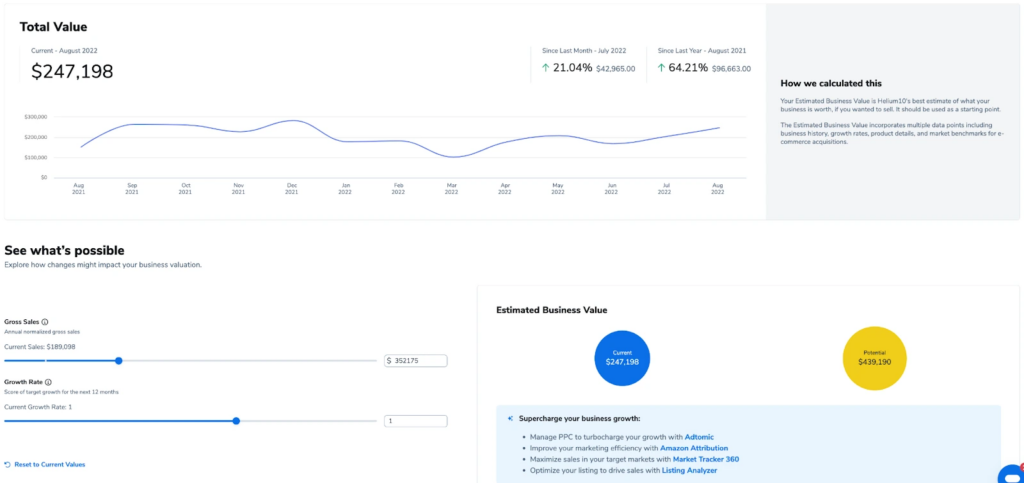 If you are interested in exiting your business, you can quickly view your total estimated value or… use our NEW sliders to change gross sales and growth rate and see, in real time, how it may change your estimated brand value! This is huge for planning brand growth and eventual exit.
We've given you a tangible way to gaze into your brand value crystal ball and see how future performance will affect your brand value and big payday when you sell your business!
The Helium 10 Chrome Extension Keeps Getting Better
The most used Chrome Extension for Amazon sellers (over 800k users!) just got another upgrade. The new widget, Product Summary View, allows you to view listing health scores, 30-day sales, stock levels, FBA fees, and variations for any ASIN on Amazon… all in front of you without having to navigate to Xray.
If you want to dig even deeper, click the "Marketplace" tab (under "view more"), and you will see ALL the Amazon marketplaces that the given ASIN is currently being sold on. Every single country, all with price and sales estimations! This provides you with a huge look at the international competition!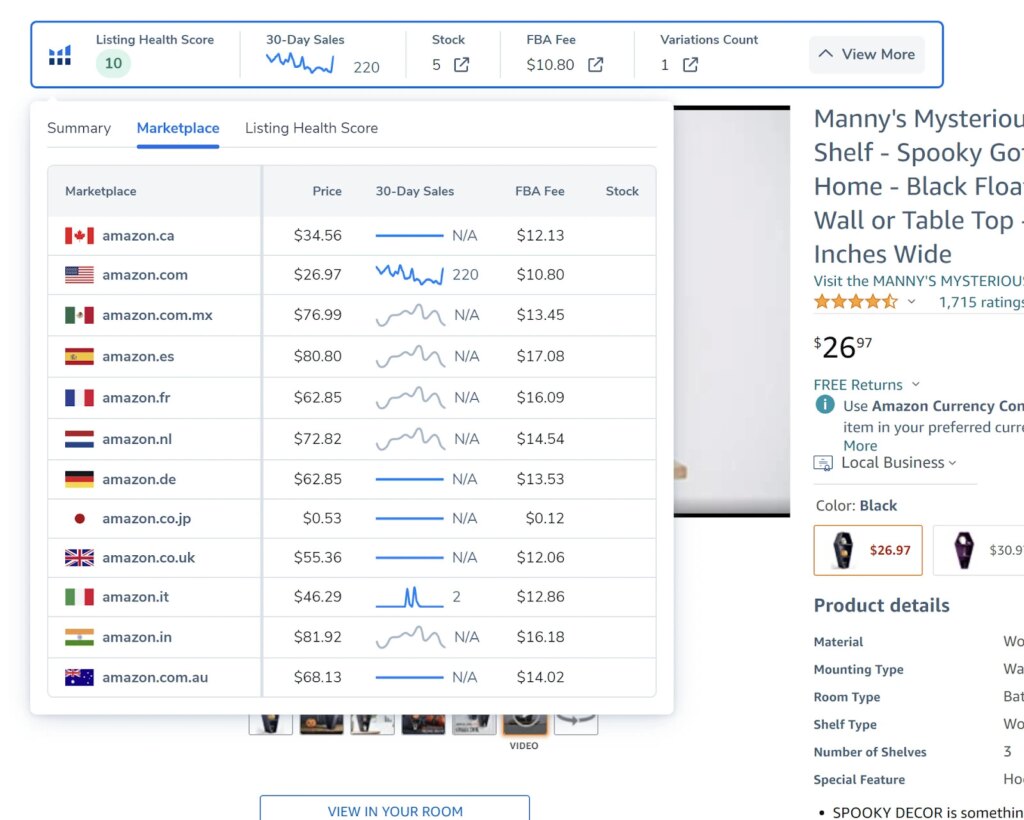 Your Helium 10 Subscription, Your Way
Your business is always changing, so we think your selling software should be able to keep up.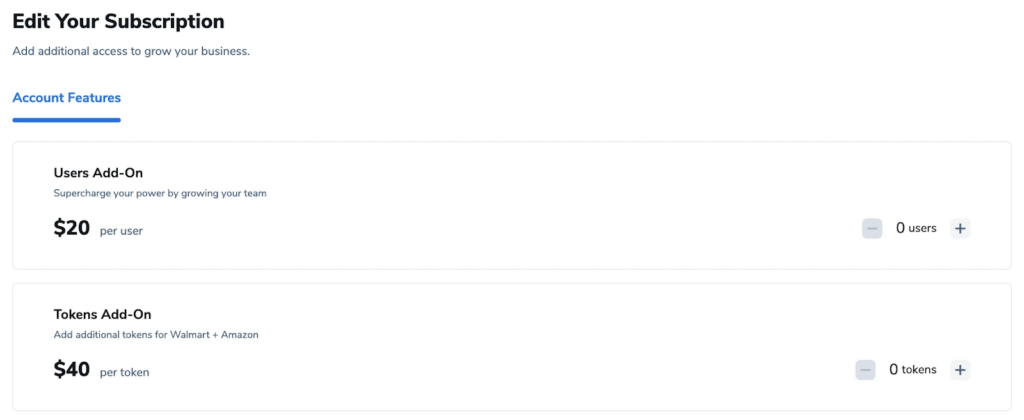 You now have more access than ever to tweak your subscription as you see fit within your Helium 10 dashboard. Based on your current needs, you can adjust your plan to account for new markets, more employees/users, and more tokens. This feature has been in high demand for some time, and we're so excited to give our sellers even more flexibility to truly make Helium 10 their own.
Want to Request a Helium 10 Feature?
In your Helium 10 dashboard, click on the question mark and then "Share Your Ideas." We DO look at these suggestions and, as evidenced by every single Bigger.Better.Launch!, we DO implement your feedback!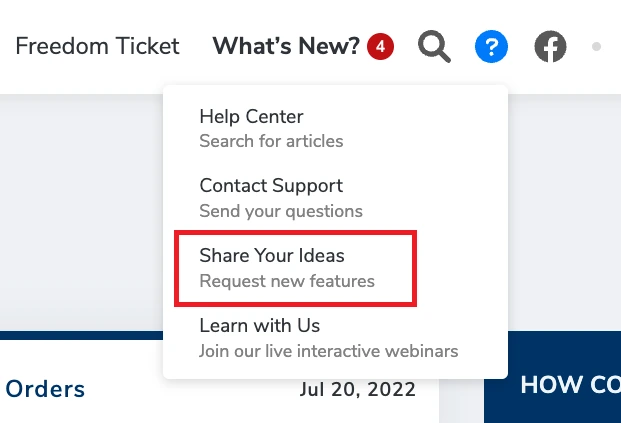 Achieve More Results in Less Time
Accelerate the Growth of Your Business, Brand or Agency
Maximize your results and drive success faster with Helium 10's full suite of Amazon and Walmart solutions.