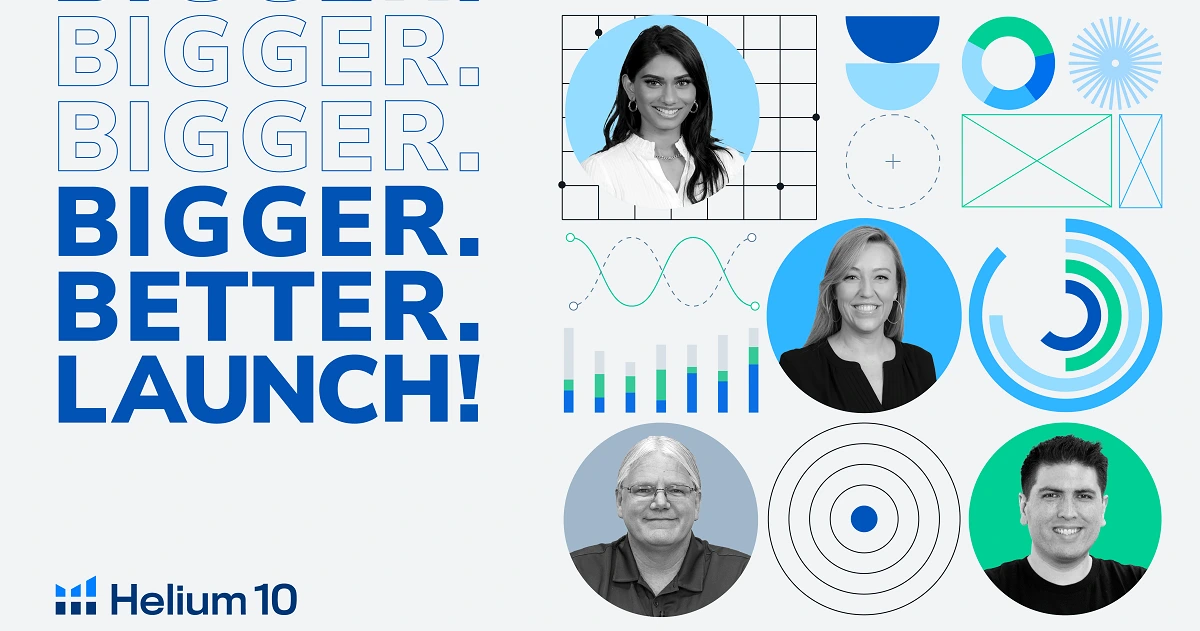 Better Data, Better Holiday Sales: November's Bigger.Better.Launch!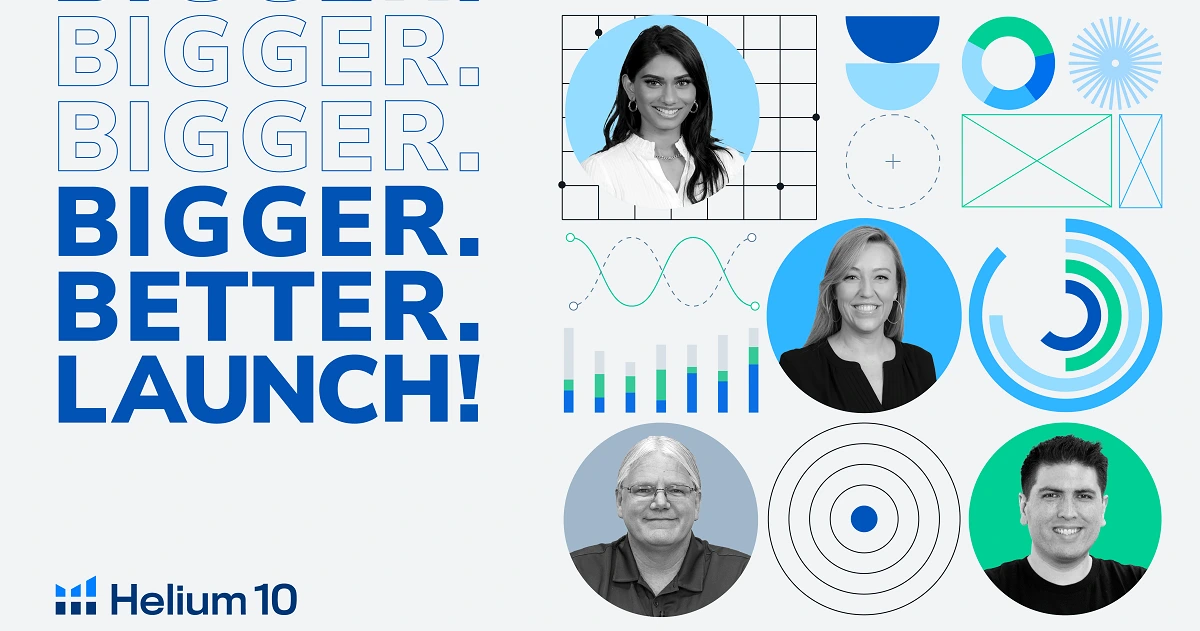 Your favorite monthly event is back, with new Amazon selling gameplans, new Helium 10 tool features, and new ways to beat the competition this holiday season.
November's Bigger.Better.Launch! is now available with some VERY exciting announcements. The webinar replay will be available shortly!
Want a recap while you're here? Keep scrolling.
Thinking About Exiting Your Business Soon? – Introducing Exit Ticket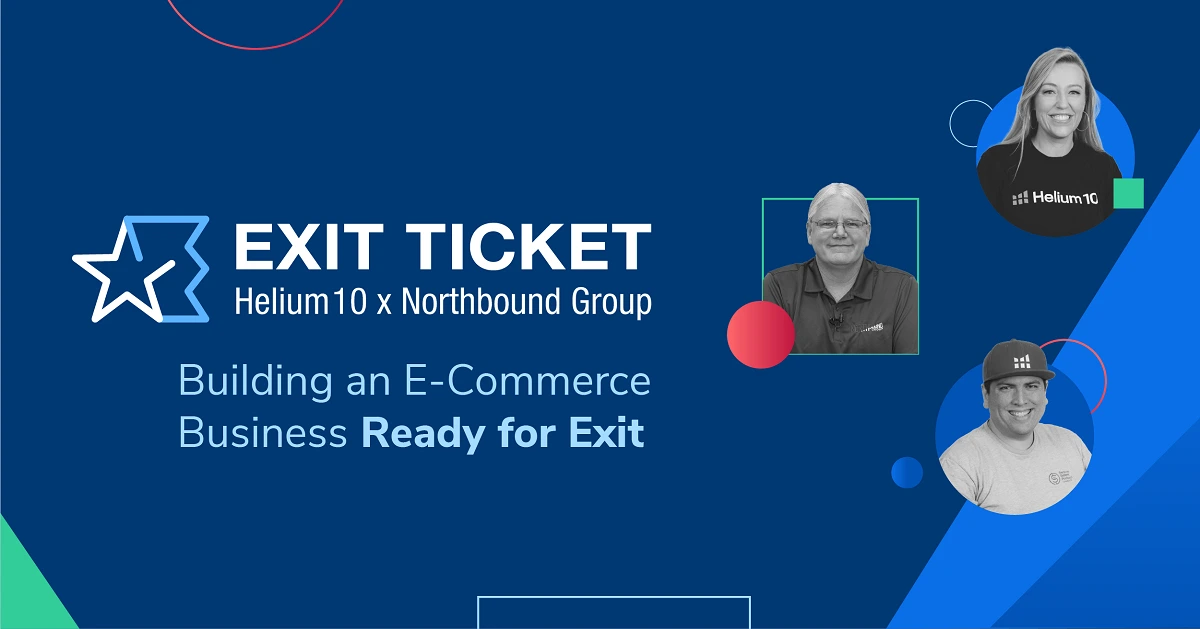 Introducing Exit Ticket – available for Helium 10 Diamond + Elite members.
Understand the value of your business with this step-by-step business exit strategy course, new from Helium 10 & Northbound Group. Learn the latest strategies and tactics from Scott Deetz of expert business consulting company Northbound Group to get your business on the path to a premium exit (and payday!)
Who is Exit Ticket for?
7 or 8-figure sellers (or those who are well on their way) committed to positioning their business to achieve a profitable exit.
What will you learn?
Exit Ticket will teach you everything you need to know about exiting your business in the near future. Learn from this comprehensive program how to implement exclusive exit tactics for a seamless business exit.
Even if you're NOT exiting your business anytime soon, this is invaluable information to start building your books and running your accounting the right way NOW, so it works in your favor later.
How can you access Exit Ticket?
Exit Ticket can be found in your Helium 10 dashboard under the "Tools" tab.
PPC Ninjas, This One Is for You…
PPC advertising can prove to either be a brand-maker or back-breaker. Are you frustrated with the difference between Amazon recommended bids compared to what you actually end up paying for your main keyword?
Introducing Helium 10 PPC Bid Estimates and Suggestions!
Platinum, Diamond & Elite Helium 10 members now have the option to get a suggested PPC range for all your keywords. We developed an algorithm that is 30% more accurate than Amazon's suggestions to estimate your bid.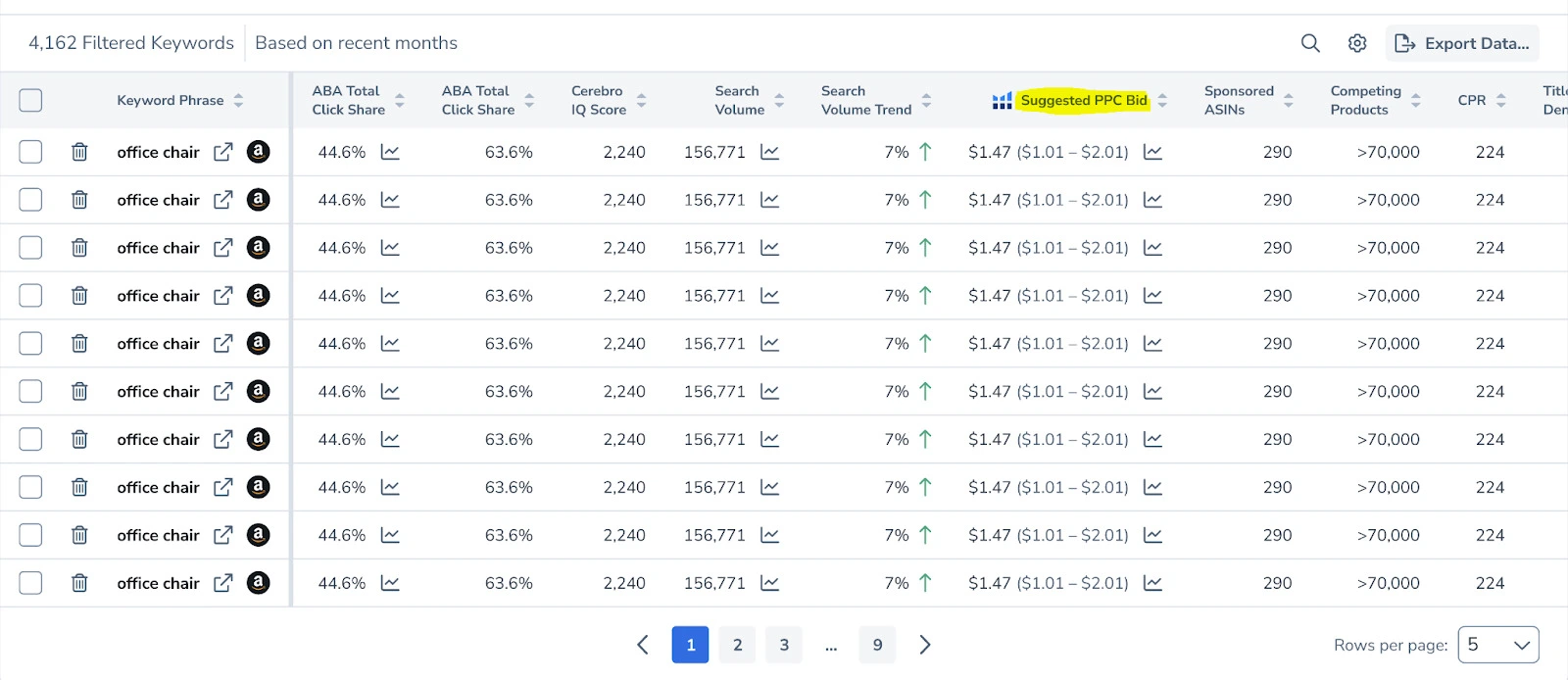 Diamond and Elite members! You can click on specific Bid Estimates to view a historical graph of how Amazon's recommended bids have changed over time.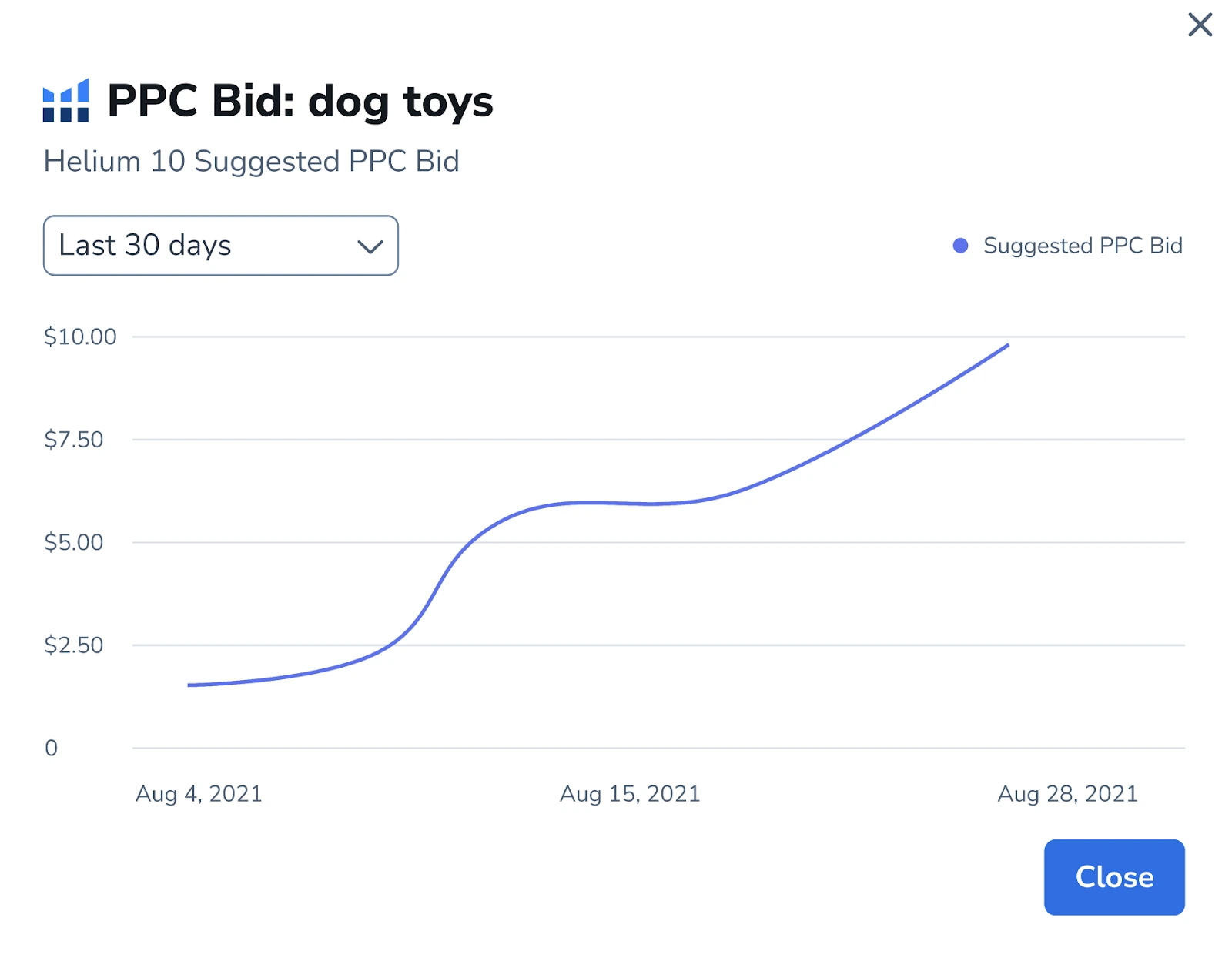 What happens during Black Friday and Cyber Monday? What happens during slower months?
These are brand-new insights that may provide to be the difference maker if you are looking at adding a new product to your brand!
Last Minute PPC Tips For The Holidays – Black Friday + Cyber Monday
Launch Coupons – Drive more traffic to your listing by drawing shopper attention!
Dynamic Bids – For established campaigns, test dynamic bids – up and down. This will help to account for the volatile changes in bid pricing during the holidays.
Video Ads – Video creative can be used to tell your brand's story and/or show how to use a product. Use video ads to drive brand awareness and sales during the holidays. Sponsored brand ads and sponsored display ads are now available.
Increase Budgets – Maintaining top-performing campaigns during the holiday season is essential. Review spend for performing campaigns and expect double the traffic.
How to Track New Competitors in Your Market
Using Helium 10's Market Tracker (different from Market Tracker 360 for ultra-high sellers), you can view market volume, history of market share, and discover new competitors as they join your niche.
Without this tool, you'd have to figure out all of these metrics manually. MAYBE this is viable with a single product – but with multiple products or brands, tracking these metrics would be a nightmare.
Use Market Tracker to "track" or "ignore" competitor ASINs as they enter your market. This is how you stay ahead in your niche!

Chrome Extension Updates – You Asked, We Delivered!
NEW Xray Thumbnail Downloads
Regular Excel imports typically include product details – all the numerical metrics you need for the 10,000-foot overview. Now you can take a look at all main product images side by side!

Access to BSR, Sales, and Historical Review Data
ASIN level graphs in Xray now have toggles! Browse these new tabs for sales, ranking, and review insights to give you more context to your Amazon product research than ever before.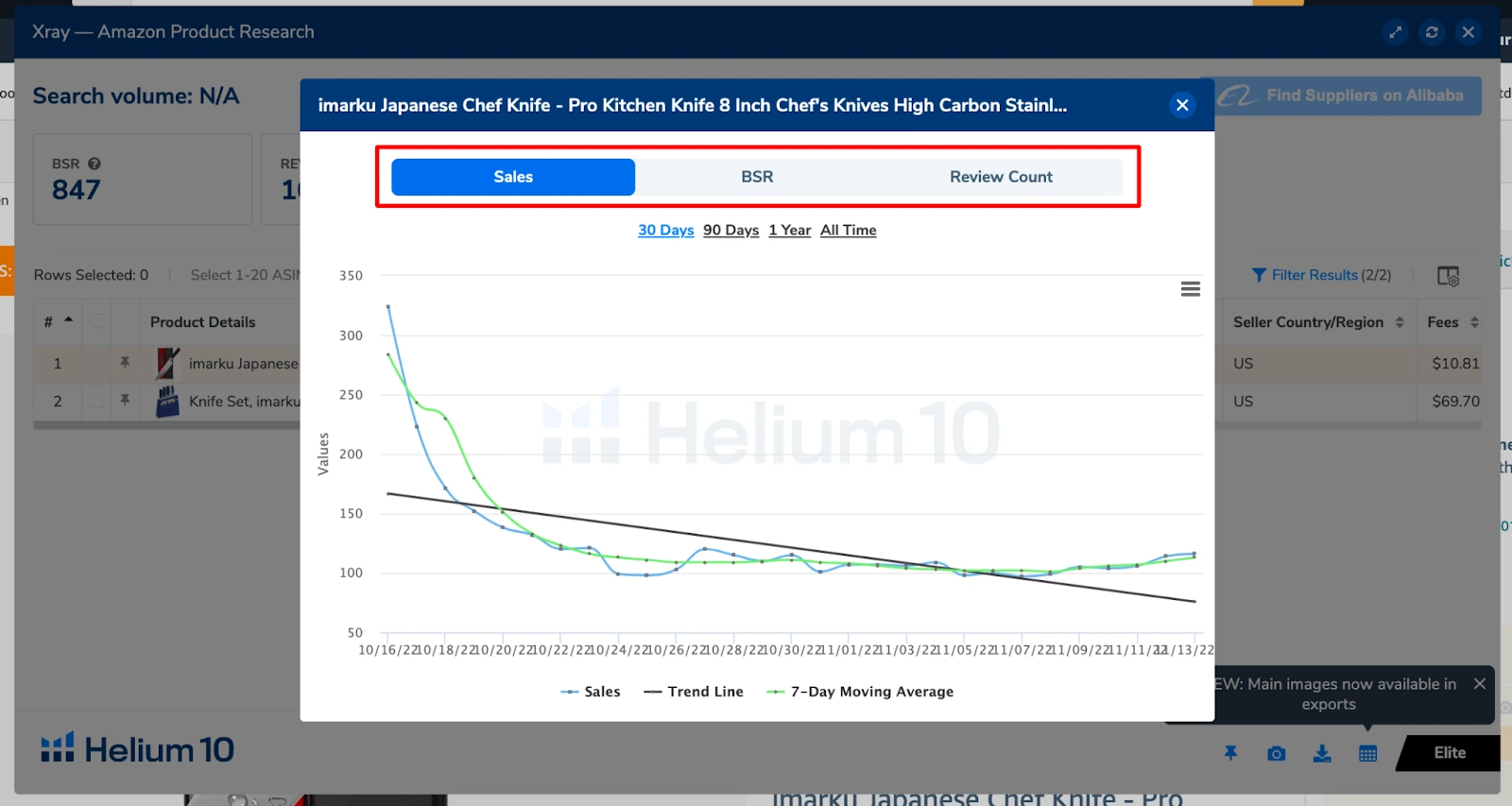 Upgrades to Xray's Title Keyword Table Filter
Now, you can include multiple keyword filters in Xray. Relevance is key! Looking for something hyper-niche or holiday focused? These products will have a very specific audience. Now you can include different phrases with multiple entries to really dial in your research.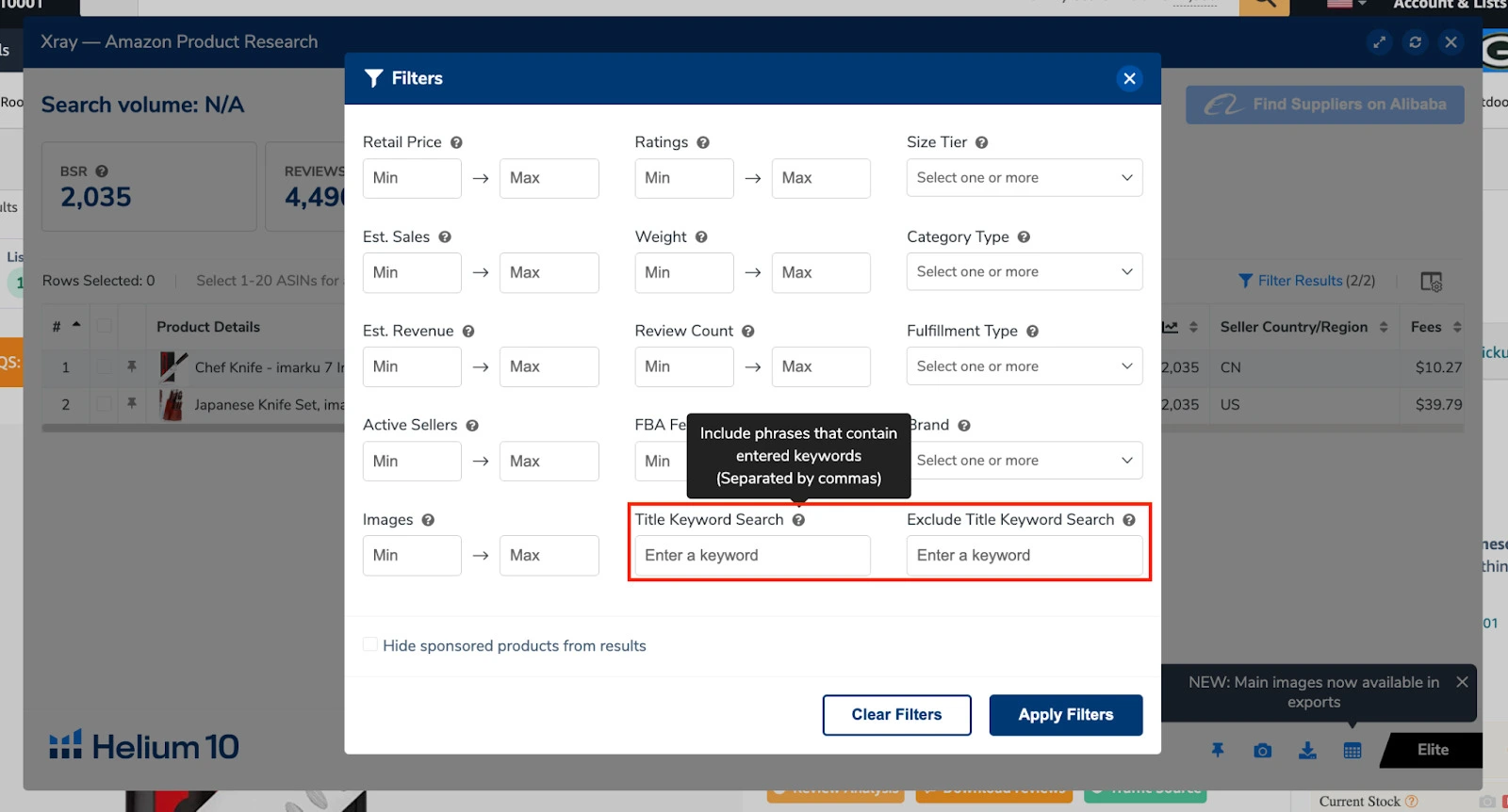 Get the Bird's Eye View of Sales With Listing Analyzer
No more guessing why sales are going up or down.
Helium 10's Amazon Listing Analyzer gives you top-level info on every key listing metric. When you upload your ASIN, you'll see your listing quality score, review count, listing age, and a sales overview graph. 
On the sales graph, you'll notice dots placed along the line. These represent alerts you have set up, triggered by events such as negative reviews or if a new subcategory was added.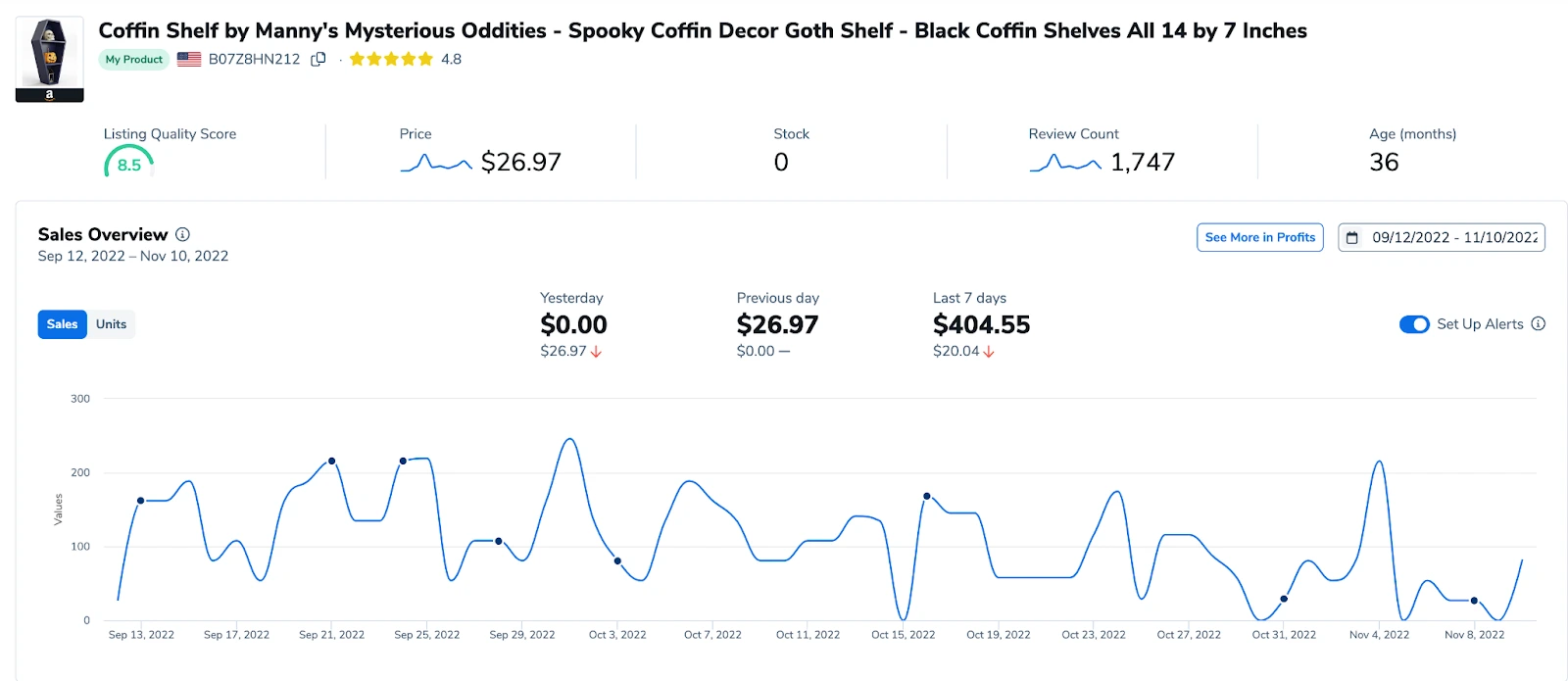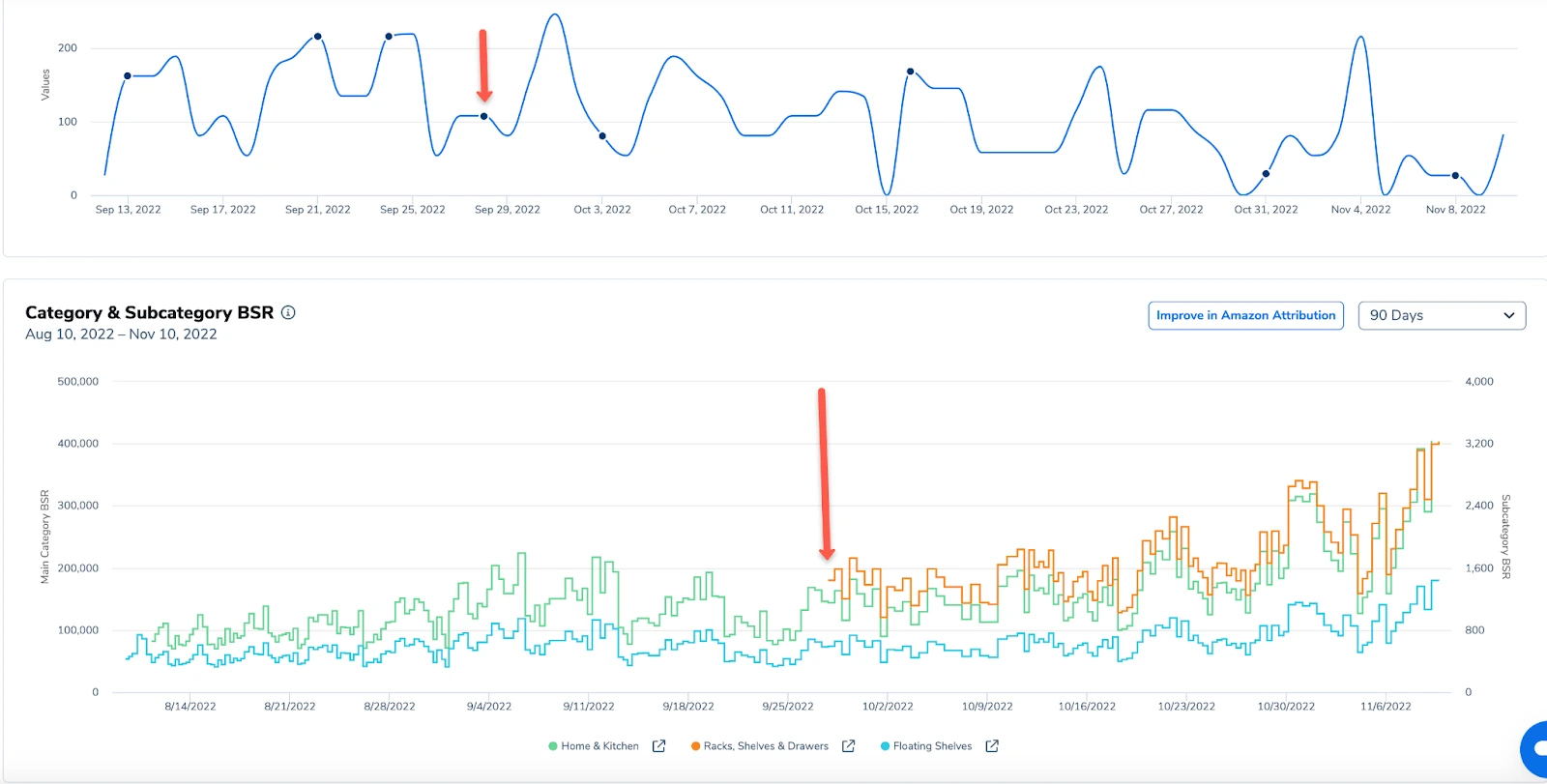 It's critical to understand what is manipulating your sales on a weekly basis to further optimize your listing and keep sales headed in the right direction: Up!
Adtomic Updates – More Control & More Visibility
Bulk Features
In Adtomic, sellers can easily adjust target ACoS, campaign status, campaign budgets, and bid automation quickly across up to 500 campaigns at once. This feature can be found in the Analytics page of Adtomic.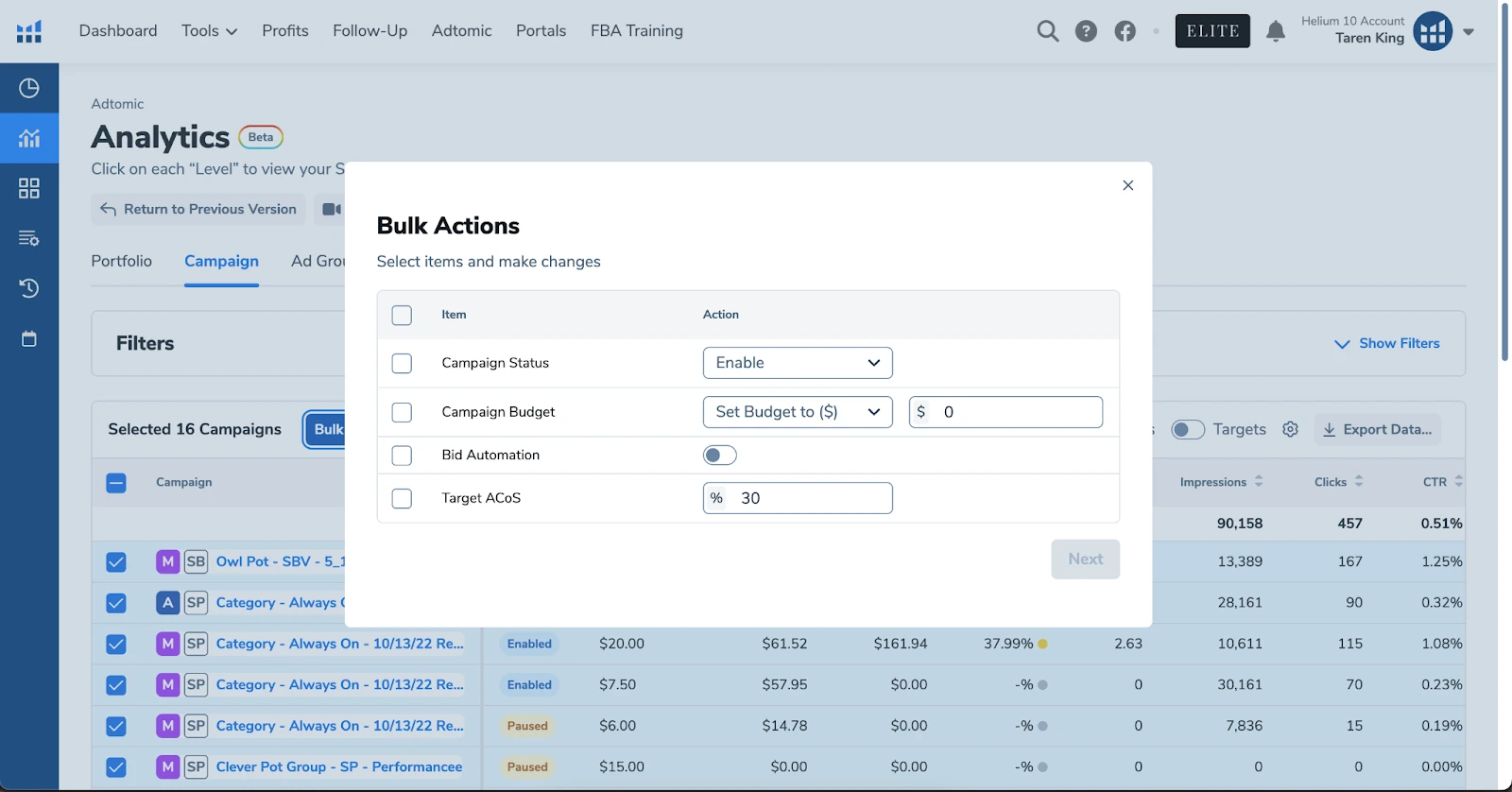 Hourly Analytics
Available to Diamond members with an average spend of 20K per month, this latest feature in Adtomic will provide deeper insights into your campaign's performance.
Within the Amazon Ads console, you would typically view data in 24 hours buckets. In Adtomic, click on "Campaign Performance" and discover how your campaigns are performing over custom time frames, and then drill down even further when you "group by: hour of the day."

Schedules
This brand-new menu allows you to do something with the data you discovered from your hourly insights mentioned above!
Schedules introduces an option in Adtomic that allows you to implement "dayparting" into your campaigns. With Schedules, you can quickly view hourly data and make data-driven scheduling decisions based on trends. This new automation will help ensure your ad spend is laser-focused for more efficient ROI by isolating the time of day your campaigns are running.
Find a high ACoS surge between 2 am and 4 am? Adjust your schedule accordingly to optimize your campaigns and not waste spend! This is fine-tuned PPC control at its best.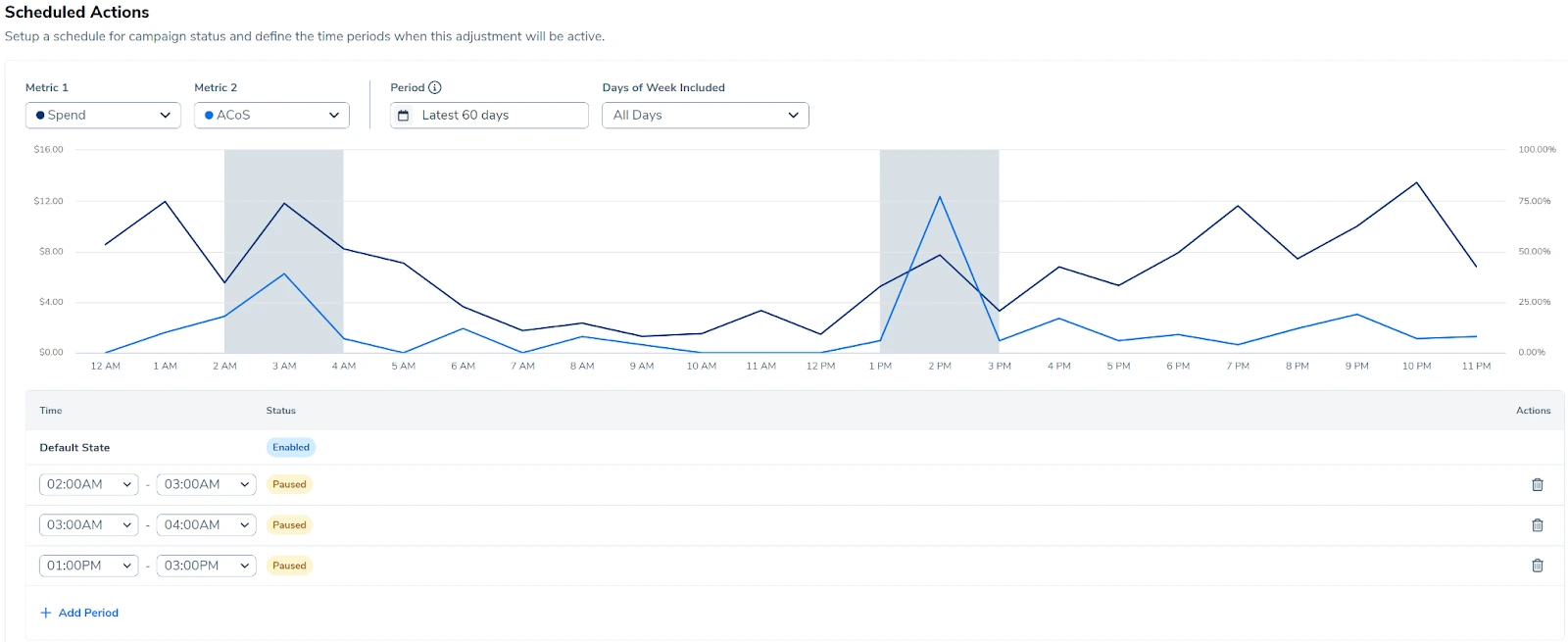 Cerebro Historical Data
Ever wanted to launch a seasonal product? Have you noticed that a competitor is crushing it during a specific month? How have you done your historical keyword research?
Elite members can now access a historical graph in Cerebro to see how many keywords these products were ranking for on average – including sponsored and organic keywords!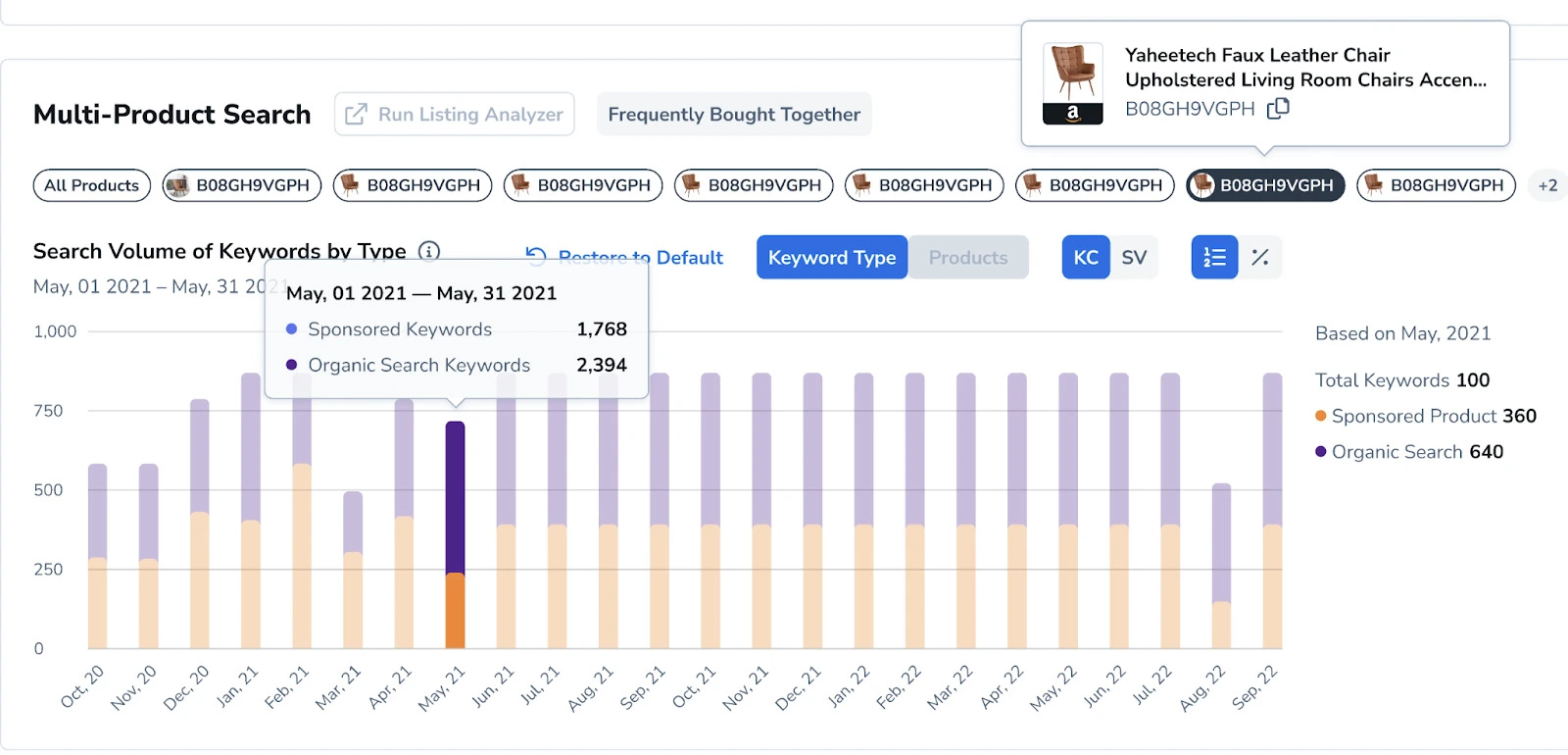 Elite – Last Chance to Join Before the End of the Year!
Network with your fellow top-tier entrepreneurs and learn how to scale faster with advanced training sessions taught by the world's top experts.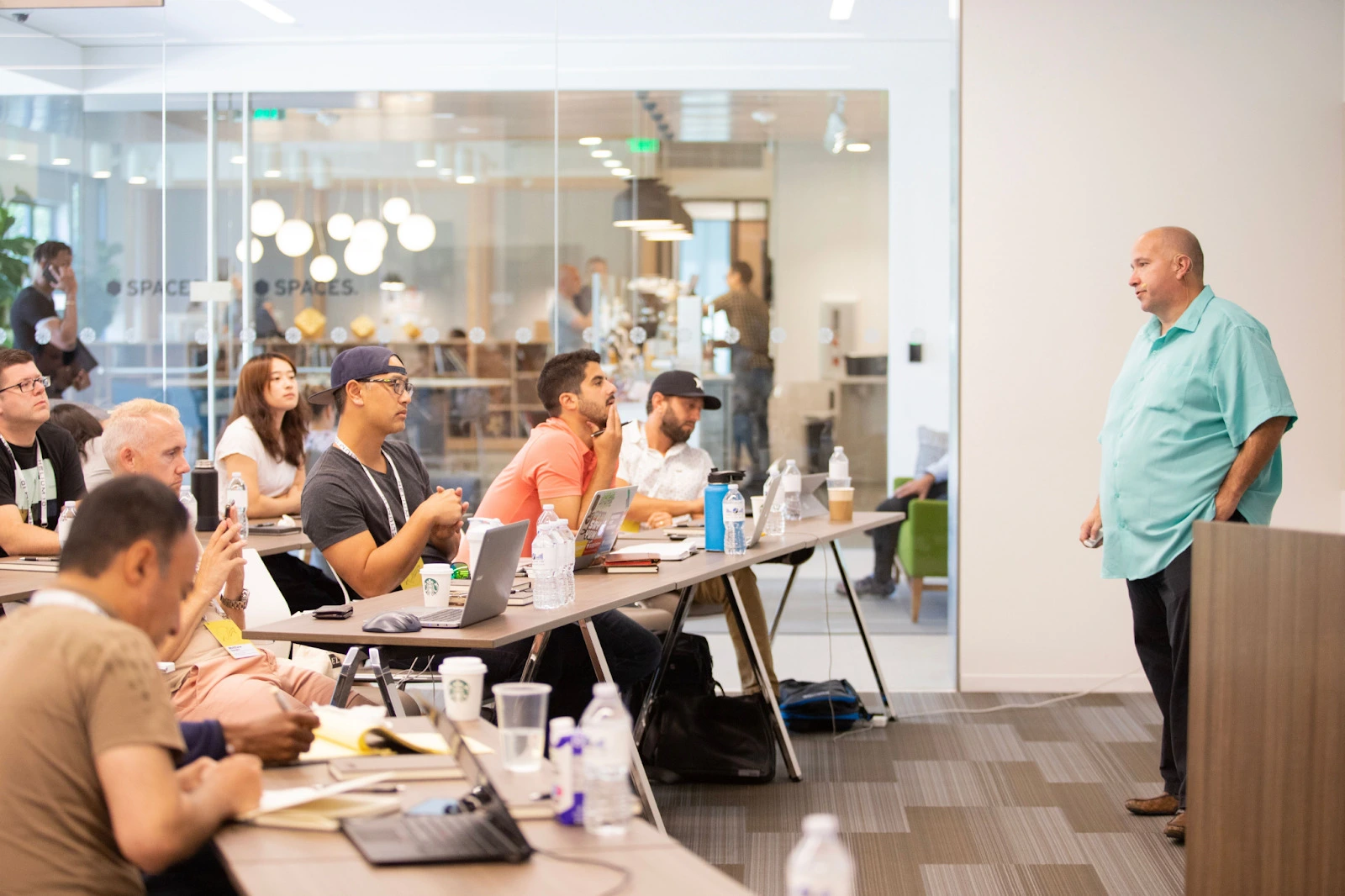 Helium 10 Bigger.Better.Launch! Hub
Don't forget! The Bigger.Better.Launch! Hub is your home for sneak previews of upcoming product releases, all previous webinar replays, and monthly updates on key tool upgrades & features.
See you next month!

Achieve More Results in Less Time
Accelerate the Growth of Your Business, Brand or Agency
Maximize your results and drive success faster with Helium 10's full suite of Amazon and Walmart solutions.