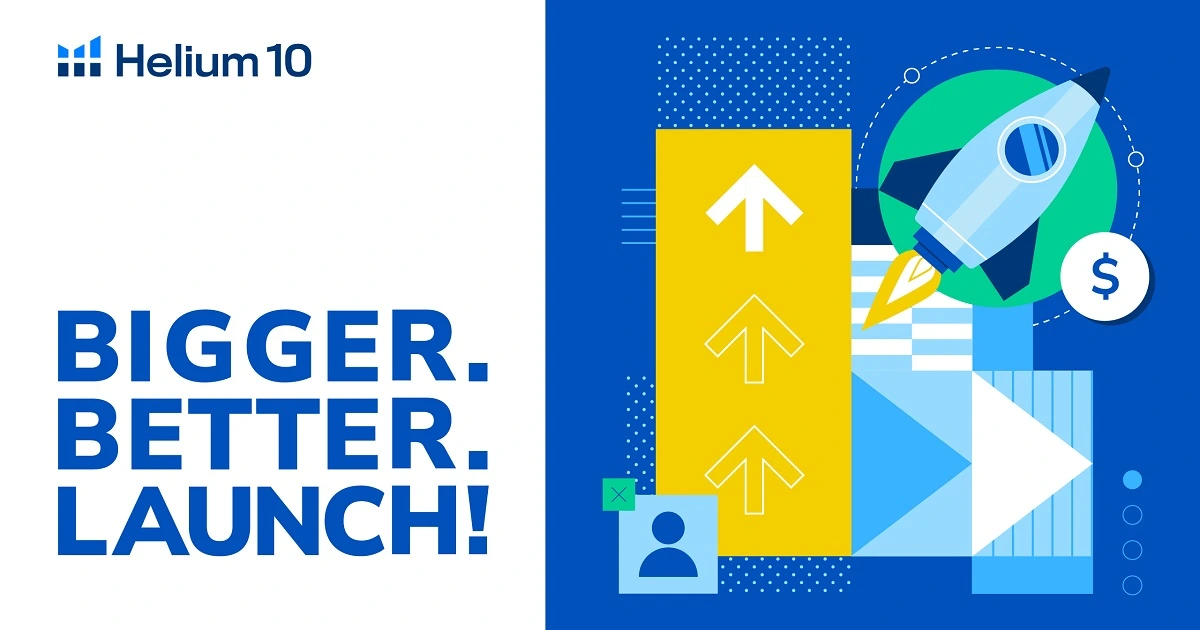 Bigger. Better. Launch! This One Goes Out To The Best Seller Community In The World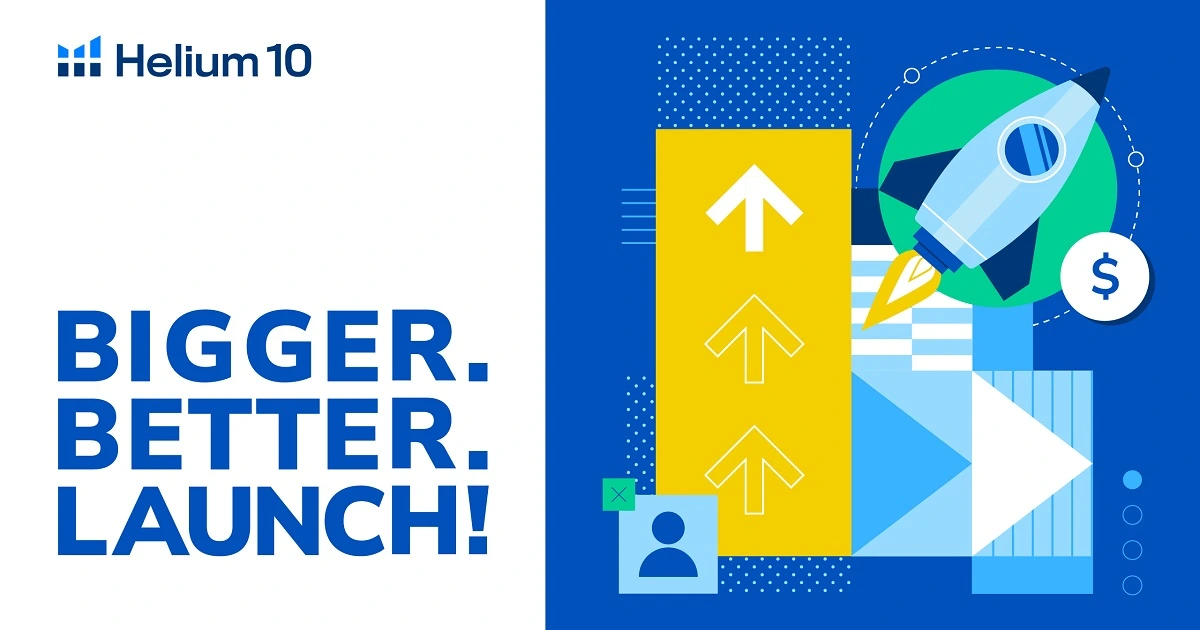 For sellers, life moves at the speed of sales. For Helium 10, life moves at the speed of our sellers. That means for every late night at the laptop, brand breakthrough, and unexpected dilemma, there is a new Helium 10 tool feature, interactive workshop, or groundbreaking opportunity to grow.
Before we go on, we'd like to thank you for choosing to be part of the Helium 10 family. Without your hard work and dedication to building your dream, there simply is no us. Member feedback fuels everything we do here, from our product developers you don't see all the way to the familiar faces you see at every live webinar.
Some of Helium 10's very best features were born from community feedback, and we look forward to continuing the conversation.
Did you miss Bigger.Better.Launch? Don't worry, we do this every month! Plus, keep an eye out for the YouTube replay
3 Words To Remember: Sell + Scale Summit
It's the e-comm conference you can't afford to miss, and time is running out to grab your ticket. Sell + Scale Summit is a 3-day conference with over 50 educational events and networking opportunities dedicated to helping you achieve market domination.
Now is your chance to save your seat at this one-of-a-kind event being held in Las Vegas, NV, on Sept 19-22, 2022. Get your ticket now!
What should you expect?
Keynote speakers Gary Vaynerchuk, Neil Patel, and Jeff Cohen (with dozens more industry experts set to share their wisdom)
Live networking opportunities with seasoned selling veterans
Beach party and private welcome party featuring musical guest Nelly!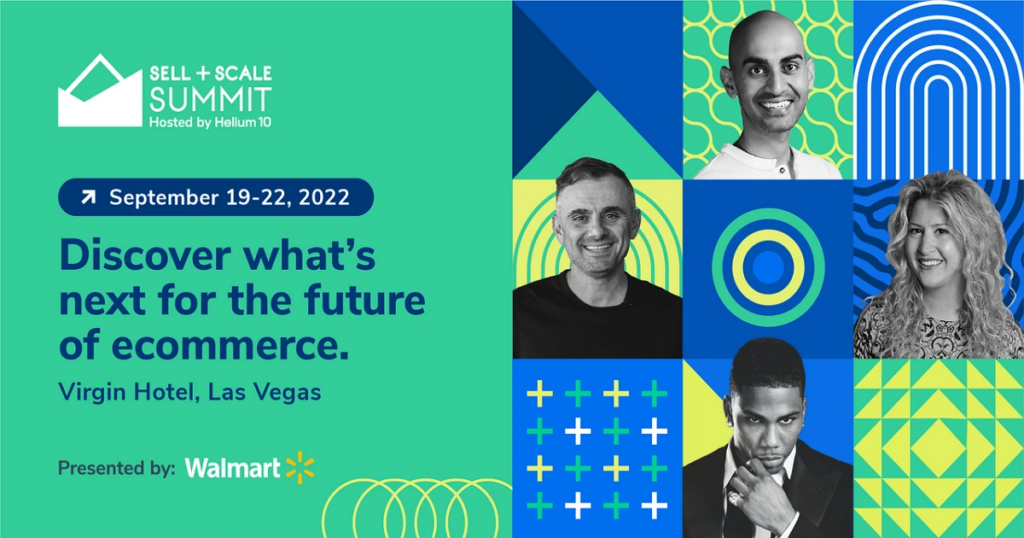 This is an invaluable opportunity to connect with e-commerce experts and collect strategies that won't be available elsewhere. But we know life is busy, and that's why we're excited to announce a couple of special ways to make it even easier to attend Sell + Scale.
Our Steepest Discount To Date
It pays to pay attention. If you attended this month's Bigger.Better.Launch! or are reading this recap, we're giving you $250 off a Platinum Pass or VIP ticket! This offer is only available until Friday 8/19 at 11:59 PM PST. Use code S3LAUNCH250.
And we're not stopping there. Everyone who books their ticket by Friday 8/19 with this code will also have their first night's stay at the Virgin Hotel paid for by us! Make your reservation through the Virgin Hotel website, and Helium 10 will refund your first night upon checkout.
FREE Entry to Our Quarterly Elite Workshop
This quarter's live Elite Workshop is taking place at Sell + Scale on September 19th. We'll be talking with CEOs and covering tactics that won't be covered at the main conference. This is a $600 value ticket (for non-Elite members) that we are giving away for free!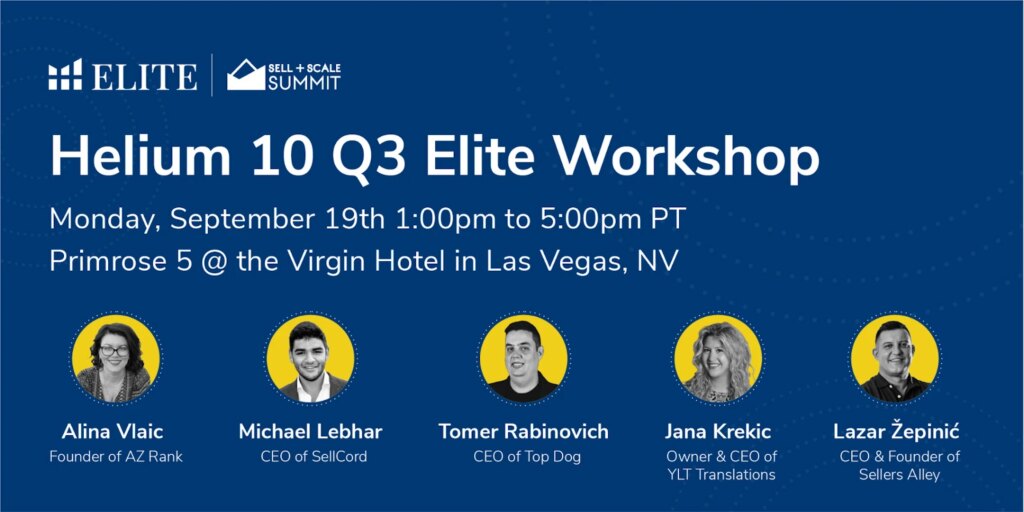 A bonus to the bonus?! You'll receive a hard copy of Tomer Rabinovich's new book for free! This book is over 300 pages and possibly the most extensive private label book ever published.
Interested in joining the ranks of Helium 10 Elite? Your timing couldn't be better ‒ registration is now open to sign up for Elite! Elite enrollment is closed most of the year, so take advantage of the vault being open for a limited time!
Get Up Close And Personal With Kevin King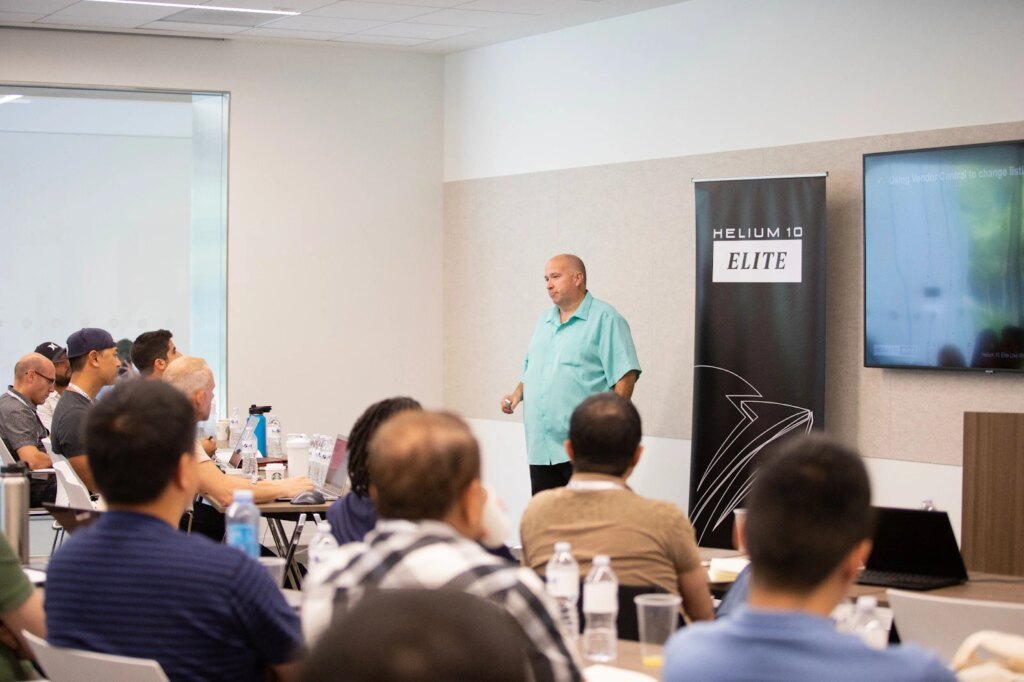 That's right, those who attends Sell + Scale will have the opportunity for a private "ask me anything" session with Kevin!

We're also holding private "ask me anything" sessions with Bradley, Carrie, and Vince. So, bring your questions and prepare to walk away with answers.
Quick Take-Home Tactics… Here's A Preview
This month's Bigger.Better.Launch! was jam-packed with insights from special guests. We have a taste for those who missed it live. Check out the replay video for the full rundown!
1. Create Brand Ads Custom-Made To Drive Traffic
Many people don't realize they can tailor their brand ads to promote their deals and discounts during specific times. First, copy your top-performing Sponsored Brand campaigns and tailor the start/end dates to align with your current deal. Then adjust your ad copy to highlight your promotion and entice shoppers with "Deal of the Day," "Best Deals," "Save On," etc. Finally, adjust your bids and your targeting to drive more volume with competitor targeting, higher bids, and higher budgets.
2. An Under-Utilized Sponsored Ad Feature
Did you know that placement adjustments get your product ads at the Top of Search more often by boosting the bid for that spot? Top of Search ad placements are commonly responsible for 2x the conversions of other ad placements. Within your Sponsored Product campaigns, click on the placement tab and make sure you've created bid adjustments for Top of Search!
3. How To Unblock Your Listing Due To Content Restrictions
The blocked listing conundrum: You need to edit the content of the listing before you can get it reinstated, BUT changes you make to the listing won't go through while your listing is blocked. What's the workaround? Update the listing with a flat file upload, then call Amazon with the batch ID, and have them push the changes through for you. Even if you don't see the new changes on your end, Amazon will, meaning you can appeal for listing reinstatement.
NEW Helium 10 Tool Updates
Introducing Bulk Uploads For Adtomic and… a BRAND NEW Amazon PPC Course For Sellers
As Adtomic continues to grow in scale, it is also becoming refined in efficiency. We know scaling sellers with experience under their belts manage potentially thousands of data points and keywords across their ad campaigns. What good is a PPC advertising platform that doesn't cater to rapidly growing sellers with bulk actions? Well, life just got a lot easier for Adtomic users!
With the new Bulk Upload feature, sellers will be able to select any quantity of entities, choose from a variety of modifications, apply changes, and view/export changes via a new tab in Adtomic. Note, this feature is currently available in early access for Helium 10 Elite members and will be unlocked for Diamond members at Sell + Scale next month.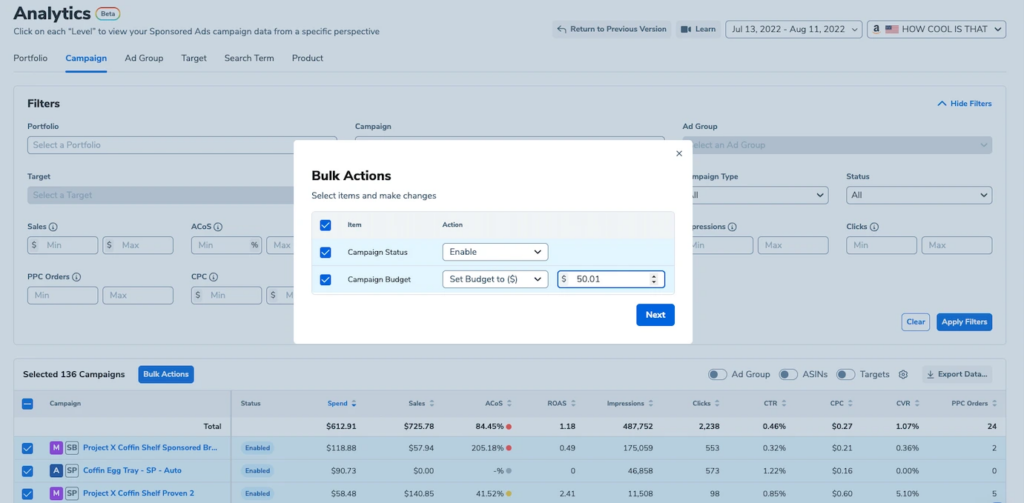 Ready to get your Adtomic Black Belt?
The Amazon PPC Academy by Helium 10 leverages Helium 10's one-of-a-kind educational infrastructure to bring sellers a dedicated training system for learning, using, and perfecting PPC on Amazon. This training course is for sellers looking for best practices and strategies that top PPC agencies employ as well as the ins and outs of Adtomic, our PPC automation tool, designed to maximize your advertising ROI.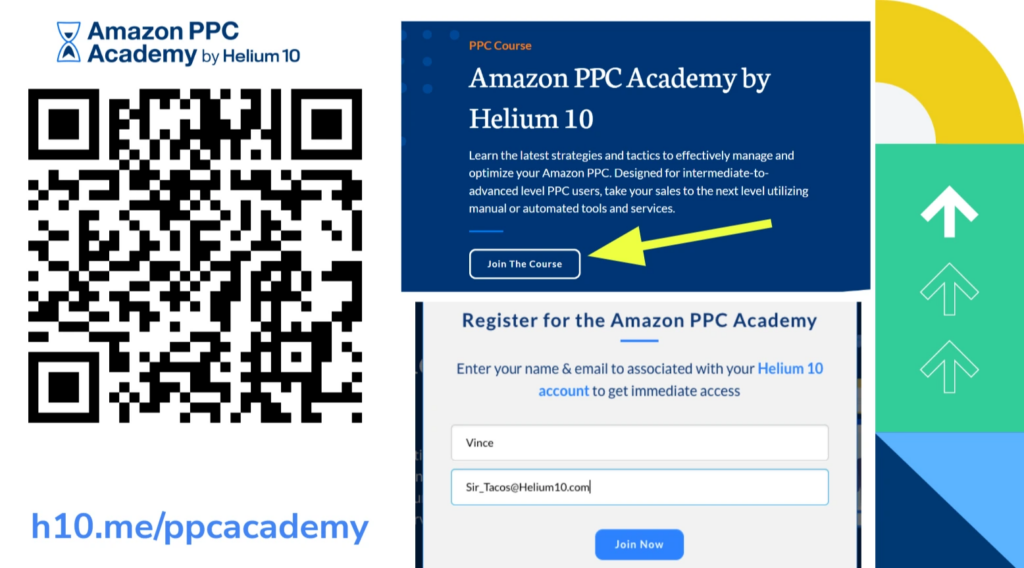 The full course will launch on 9/1, and we encourage you to enroll now, so you don't miss out!
Introducing Sales Heat Maps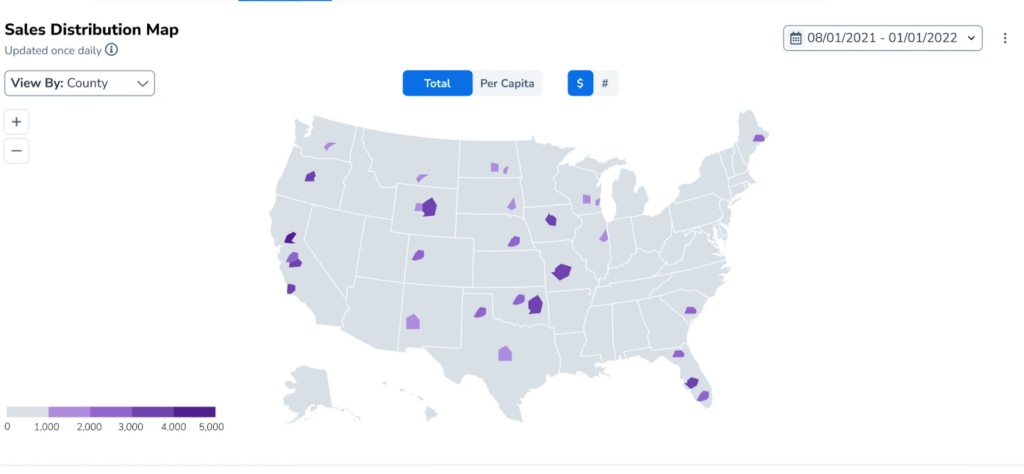 Wouldn't it be convenient to have an easy way to visually understand where you are over performing and where you should be targeting potential PPC campaigns?

This new sales-focused heat map widget will show US sellers where they are selling strongest and areas where they may have higher sales for a particular population of people.

Knowing your total sales is one thing. Knowing geographically where those sales are coming from gives you newfound insights into customer demographics, fresh advertising campaign approaches, and brand expansion planning.
NEW Search Volume Data in the Helium 10 Chrome Extension
Just when you thought the free Helium 10 Chrome Extension couldn't get any more powerful…
We're introducing the new search expander, which will make the Chrome extension infinitely more valuable for sellers who want to discover new product niches, find new keyword opportunities, and fuel their PPC campaigns with previously undiscovered search phrases.

This new feature predicts Amazon's search algorithm and displays keyword combinations based on the seed keyword input by the user. Prepare for long tail keywords organized by search volume, metrics for Amazon's related keywords, and access to historical search volume trend graphs!
To The Best Community In The Biz…
At Helium 10, we're constantly thinking of ways to improve our seller tools. A large part of that is due not to corner-cutting features or slick marketing campaigns but listening to what you want. You're the ones exploring the free market every day, and you know better than anyone how Helium 10 can help your business grow. We are ready and we are listening. Tell us what you need ‒ we'll evolve accordingly.
Something You Want To See In Helium 10? Within your Helium 10 dashboard, click the blue question mark and select "Share Your Ideas."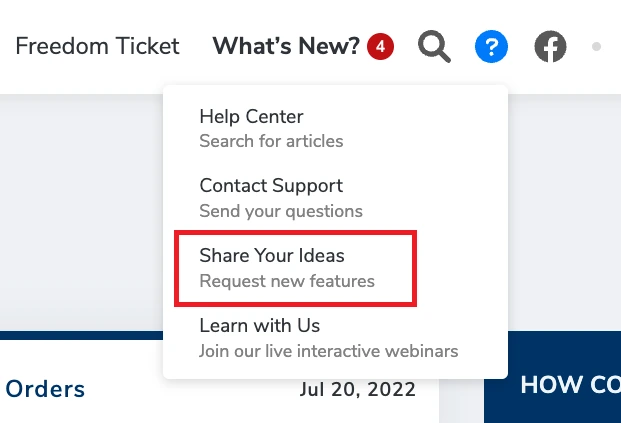 Achieve More Results in Less Time
Accelerate the Growth of Your Business, Brand or Agency
Maximize your results and drive success faster with Helium 10's full suite of Amazon and Walmart solutions.