Best Books for Amazon Sellers: The MUST Reads
We have compiled the best books for Amazon sellers to read to energize your Amazon business and increase your profits!
Updated on: August 19, 2022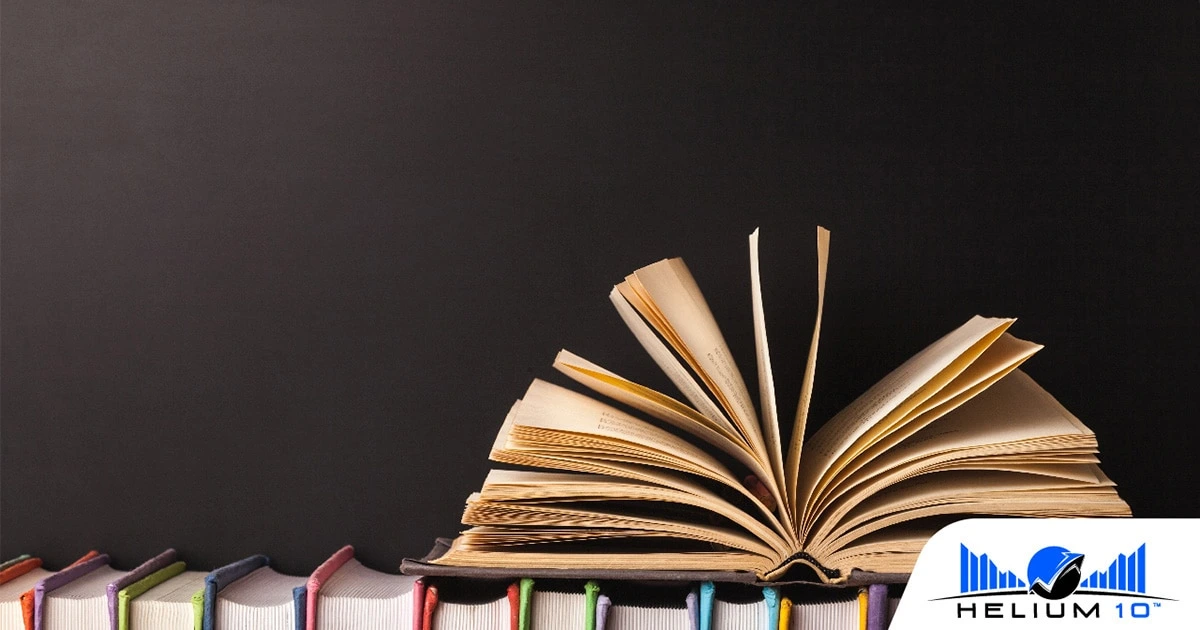 We have compiled the best books for Amazon sellers to read this year to energize your Amazon business! Whether or not last year was your best year yet selling on Amazon, there is always room for improvement. Of course, being successful isn't just about choosing the right product with the right keywords—you must also have a mind for business and effectively marketing your brand. These business principles are universal whether you are selling in a big retail chain or on your own e-commerce website. Here are our favorite business and marketing books (in no particular order) that we wholeheartedly recommend for new and experienced Amazon sellers alike: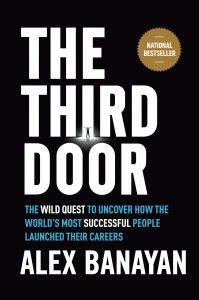 The Third Door: The Wild Quest to Uncover How the World's Most Successful People Launched Their Careers
Author: Alex Banayan
Forbes named this book 2018's #1 career book to read. If that doesn't make you want to run to the nearest bookstore and buy a copy then you have to take a second look at your business strategy. Alex Banayan hacked The Price Is Right, received a sailboat as the prize, sold it, and used the money to fund his journey to learn from the world's most successful people. His quest is recorded in The Third Door along with the people he met and interviewed along the way.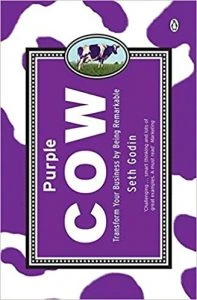 Purple Cow: Transform Your Business by Being Remarkable
Author: Seth Godin
Do you want to stand out in a saturated market? Read this book to find out how. Purple Cow represents Godin's symbolism of a product that is phenomenal, exciting and flat-out unbelievable. Consumers get exposed to the same old product pitch, branding, and advertisement over and over again–a lot of Brown Cows. In order to stand out and make your Amazon product become a Purple Cow, you need to create something that is worth marketing for, and most importantly, something you truly believe in.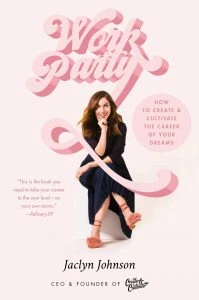 Workparty: How to Create & Cultivate the Career of Your Dreams
Author: Jaclyn Johnson
If you are a millennial woman looking to create your own future, this is the book for you. Since Amazon FBA is a very male-dominated industry, Jaclyn Johnson, owner of successful company Create and Cultivate, gives all women entrepreneurs a breath of fresh air by discussing the hurdles she had to face along the way, the risks she had to take, and how she made it all the way to the top.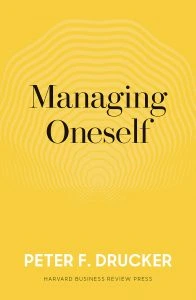 Author: Peter F. Drucker
In just a little over 50 pages, Peter Drucker did a fantastic job providing the secrets of simply managing yourself. Drucker goes in detail explaining modern management and offering insight that 10 years later is still relevant today. A good tip is to download this book on your phone or kindle so you can refer to it in your spare time. Whether you are new to Amazon or an avid seller, this book will always be a good tool to look over and improve your time management skills.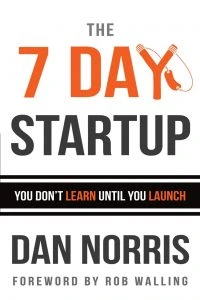 The 7 Day Startup: You Don't Learn Until You Launch
Author: Dan Norris
Dan Norris, the founder of wpcurve.com, walks you through how he built his money-generating small business in just 7 days. Stop rethinking your business strategy and pushing back your product launch date. Norris has all the answers you need.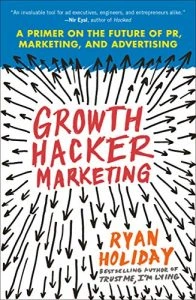 Growth Hacker Marketing: A Primer on the Future of PR, Marketing, and Advertising
Author: Ryan Holiday
There's a big chance you've heard of American Apparel and their out-of-the-box advertisement. Now it's your chance to get to know Ryan Holiday, the brains behind their marketing. Holiday does an incredible job going over the new strategy of modern marketing, which is growth hacking. This book lays out the foundation for a simple yet genius marketing strategy to make your product succeed.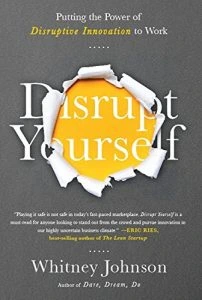 Author: Whitney Johnson
This book is perfect for someone who is barely entering the Amazon FBA game and wants to build a brand-new profitable product. Whitney Johnson, a Merrill Lynch equity analyst-turned-entrepreneur explains that embracing your limitations, holding onto your strengths, and staying curious along the way is the key to thriving in your industry.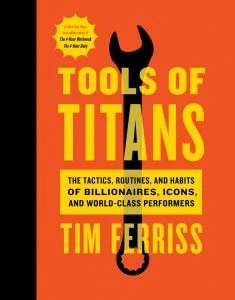 Tools of Titans: The Tactics, Routines, and Habits of Billionaires, Icons, and World-Class Performers
Author: Tim Ferriss
Tim Ferriss connected with some of the world's most successful entrepreneurs and compiled the pages of this book with business tactics, habits, and routines they follow in order to dominate their respective industries. If you're looking to take your product to the next level or just improve yourself as a business owner, utilize this book as an encyclopedia for profitable advice that will always come in handy.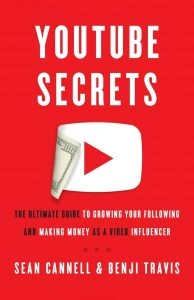 YouTube Secrets: The Ultimate Guide to Growing Your Following and Making Money as a Video Influencer
Author: Sean Cannell & Benji Travis
Many sellers may not realize that YouTube is the perfect way to advertise your product while connecting to your current and future customers first-hand. YouTube is also a great media tool that allows you to generate six to seven figures annually from online video content. This book goes over how to start a YouTube channel for marketing a product or service, generating ad revenue, and making a name for yourself on this digital platform with great cash flow potential.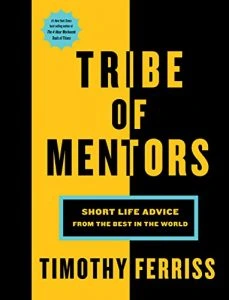 Tribe of Mentors: Short Life Advice from the Best in the World
Author: Tim Ferriss
Tim Ferriss asks 11 questions to entrepreneurs, athletes, and other successful people. They give their honest and unfiltered answers which are great to refer back to if you ever need creative inspiration. Tribe of Mentors is basically the entrepreneur encyclopedia that we never knew we needed, and now we can't live without. Make sure to keep a highlighter next to you while you devour all the knowledge that Ferriss and guests provide.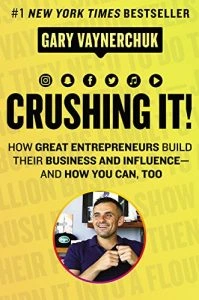 Crushing It!: How Great Entrepreneurs Build Their Business and Influence—and How You Can, Too
Author: Gary Vaynerchuk
If you're considering aggressive marketing to advertise your Amazon product and want to stand out in the digital space, you need to give this book a try. Gary Vee has compiled incredible advice from fellow entrepreneurs from various industries such as Lewis Howes, John Lee Dumas, Dwyane "The Rock" Johnson, and John Mayer.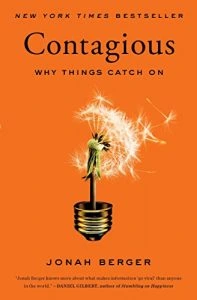 Contagious: Why Things Catch On
Author: Jonah Berger
Have you ever wondered what makes things go viral? The truth is some things get talked about more than others. There are a handful of things you can do as a marketer to increase virality. Contagious is a MUST READ for any marketer.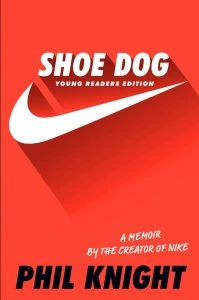 Shoe Dog: A Memoir by the Creator of Nike
Author: Phil Knight
Phil Knight is the example of entrepreneurship success. In his memoir Shoe Dog, he goes in detail explaining what the path to the top realistically looks like. Instead of explaining entrepreneurship in the picture perfect "YOU CAN DO IT" mentality that we often find in business books, Knight gives you the nitty-gritty behind the scenes look of how to grow your product, and beat your competition along the way.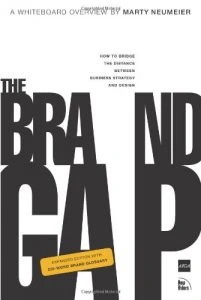 The Brand Gap: How to Bridge the Gap Between Business Strategy and Design
Author: Marty Neumeier
This is the perfect book to read if you're still trying to figure out the branding for your private label product. Choosing a strong icon, name, and a message is key to building a successful business. Marty Neumeier strictly states how it's not all about the date and the numbers–you have to really listen to your audience. Essentially, your brand is what your audience better reacts to, NOT what you say it is. Do you agree with our picks for the best books for Amazon sellers to read this year? Give us your ideas in the comments below!
Frequently Asked Questions
Everything for your business on Amazon.
Find out more about our products by signing up or speaking with one of our
Customer Success representatives today. With us in your corner, you can enjoy
more sales and increased engagement from your Amazon business.
Chat with a Support Specialist