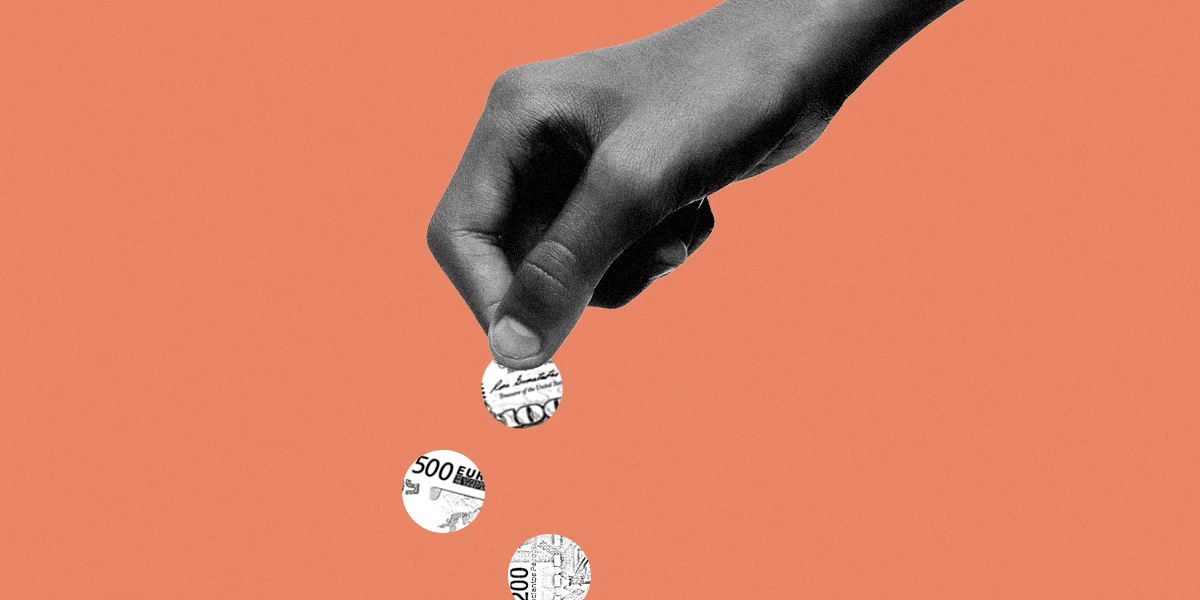 Amazon Lending – The Best Options for Sellers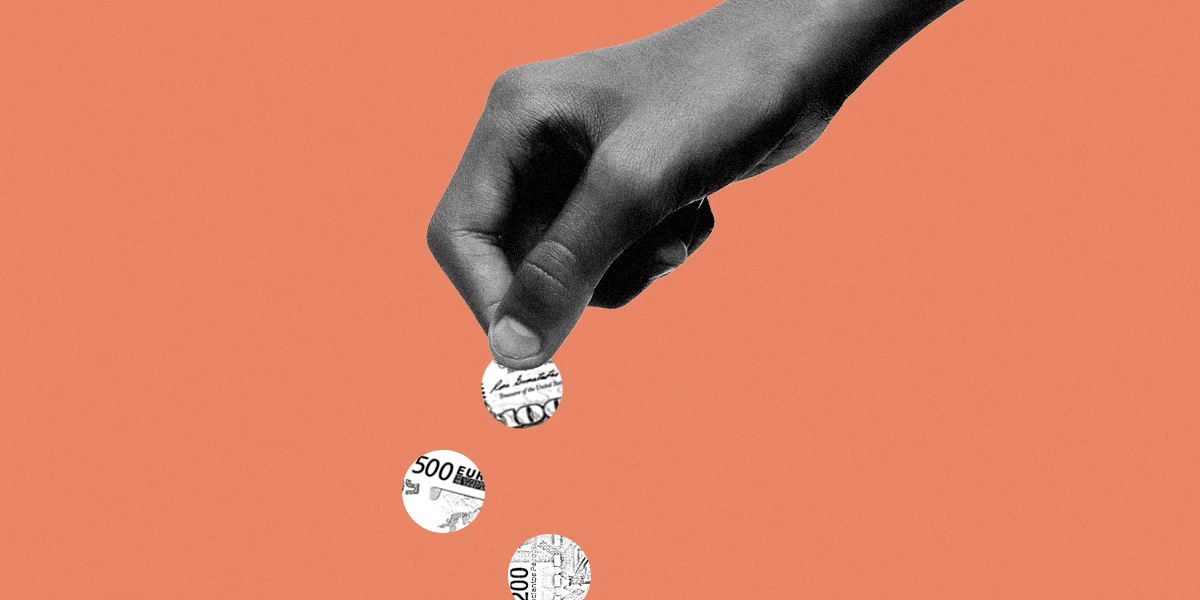 The Best Amazon Lending Options for Sellers
Are you ready to expand your Amazon business?
Experienced sellers in the Amazon marketplace know that more often than not, the one thing preventing them from taking the next step is access to a business loan.
It really comes down to money.
Here are the three main ways that an Amazon loan can help an Amazon business scale up:
Inventory management
Want to take advantage of bulk discounts? How about working with a preferred supplier or factory that has higher minimum order quantities? With additional capital, you can do all of that and more.
Expanding your product and brand base
Have a product idea that you just know would be a perfect complement to your product line? You never know when you're just one product away from really gaining traction with your brand.
Reach more customers
For a business owner, if buyers aren't aware of your products, it doesn't matter how good they are. With an Amazon loan and a little more money in your advertising budget, you can make sure that prospective customers know what they're missing.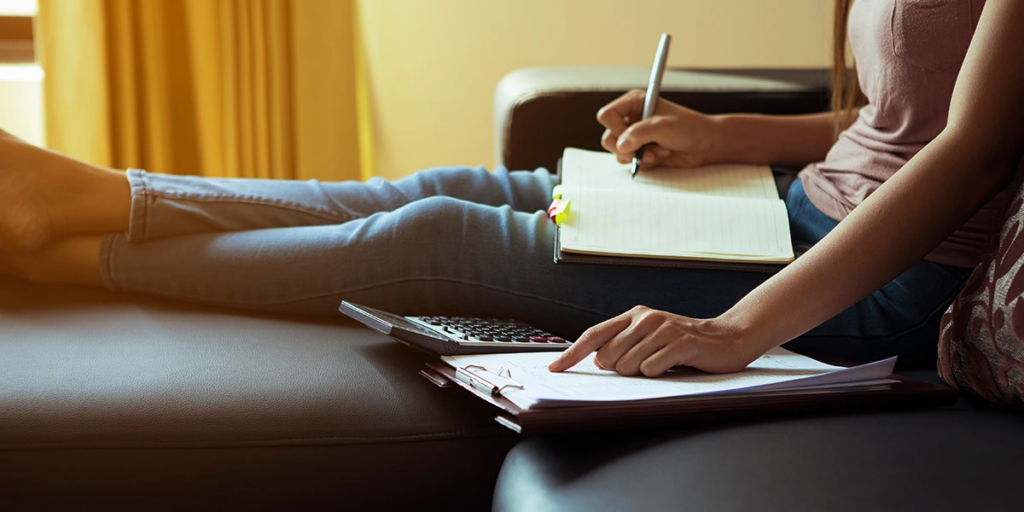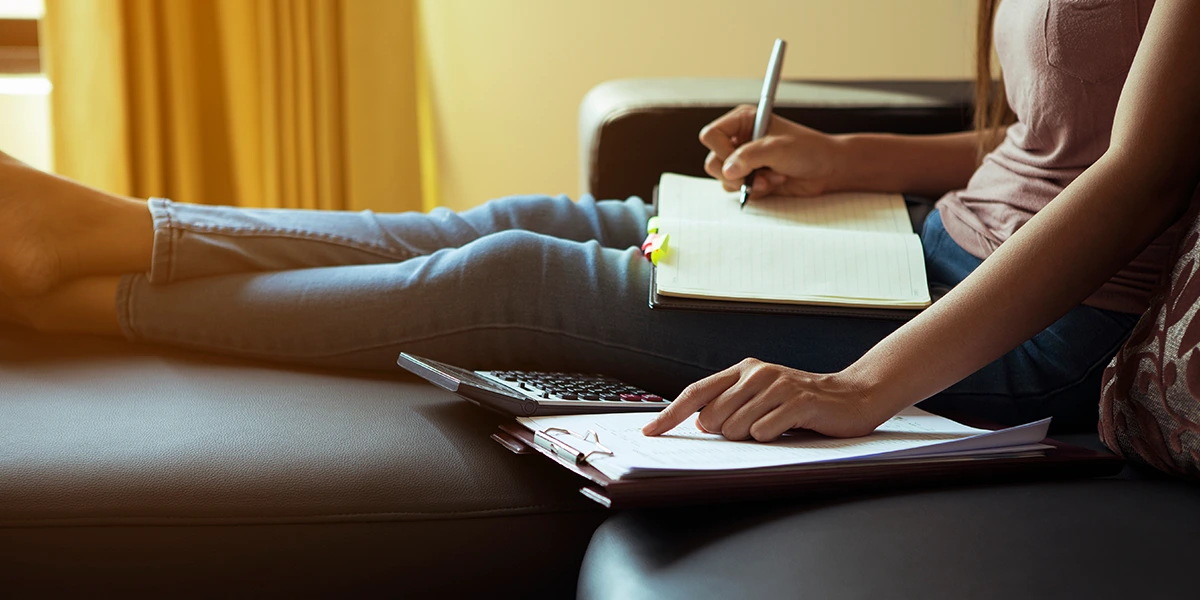 Why Don't Banks Loan Money to Amazon Sellers?
The problem lies with the fact that banking institutions are conservative by nature. The whole idea of selling on Amazon: Fulfillment by Amazon (FBA), online arbitrage, and drop shipping, it's outside of their area of expertise. 
More importantly, lending to Amazon businesses is often way outside of their comfort zone. If they do consider it, there's a good chance that the interest rate, repayment term, or loan agreement is not at all something an Amazon seller is thrilled to sign.
One of the most exciting aspects of selling on Amazon is the fact that you don't need a big bank account to get started. Many sellers have successfully scaled up after starting with a shoestring budget.
When it comes to getting a small business loan, that same exciting aspect is like a double edged sword.
If you don't already have money, many times banks don't feel comfortable giving you more. Sounds unfair?
Yep, I think so too.
In this post, I'm going to talk about the two main options out there for those of you who aren't just waiting for that trust fund to kick in. And if you're one of those fortunate few; I'm not judging. Save your money for more polo ponies or moon flights. 
Cashflow is King
Nowadays, it's amazing to see how fast sellers can scale their businesses.
Tim Jordan, an E-commerce wizard and partner with Helium 10's Director of Training and Chief Brand Evangelist, Bradley Sutton on Project X says that, "cashflow is king and leveraging working capital is one of the smartest things you can do." He goes on to say that, "even big businesses like Nike and LEGO borrow money to buy inventory because it makes sense to not tie up your own cash for inventory."
The two principal options for Amazon sellers looking for a loan are, (for the lucky few), Amazon's in-house invitation-only lending program and Fintech (or Financial Technology) Lenders. 


Amazon's In-House Invitation-Only Lending Program
Amazon says that its "Business financing options are extended to eligible sellers and the application process is 100% digital. Once you select the option that meets your business needs, you can apply for the amount that works for you, up to the full amount you're eligible for, and there are no hidden fees."
There is one big 'but,' however. The Amazon lending program is by invitation only.
Here's the upside:
An Amazon Seller can complete an online application in just a few steps.
Most approved loans issued by Amazon Lending are securely disbursed within five business days. (For lines of credit issued by Marcus by Goldman Sachs, your business could receive a decision on your business' completed application within five business days).
Amazon makes sure that the fees are known in advance so you know what to expect from the start.
If you're one of those sellers that receive an invitation for an Amazon loan, the next step is following a simple three-step process. 
How to Sign Up for Amazon Lending
Step 1
If your business is eligible to apply, you'll see a message from Amazon Lending on the homepage.
Choose the financing option that works best for your business, up to the full amount you're eligible to apply for.


Amazon Lending – Question and Answer
Here is a list of questions and answers (from Amazon) that cover a number of initial concerns:
I am interested in the new line of credit option. How can I get started?
Businesses eligible to apply for financing options now have access to Marcus Business Line of Credit. If you're eligible for an invitation to apply, Marcus by Goldman Sachs will be listed in Seller Central as a financing option.
When you click the invitation for a Marcus Business Line of Credit, you'll be redirected to Marcus's website to verify eligibility and complete your application.
How do I make payments for loans issued by Amazon Lending?
Your loan payments are automatically deducted from the first seller account disbursement following your loan payment due date. If the first disbursement following your due date is insufficient to make the full loan payment, we will deduct the remaining balance from the next disbursement. Visit the Amazon Lending Help page in Seller Central to learn more (login required).
Can I pay off my loan issued by Amazon Lending early, and is there a penalty?
You may pay off your loan balance at any time without a prepayment penalty. Early payment would also result in interest savings, as we prorate interest due based on the remaining balance.
Fintech (Financial Technology) Lenders
It's late 2020 and we're still in the middle of this crazy life-changing pandemic. The way we do business is changing. Every day, more businesses are transitioning to different online platforms.
Banks and other lending institutions are slow to understand the Amazon selling model. That's where Fintech (Financial Technology) lenders come in. Because they've done the research in advance, they're more willing to give loans or lines of credit to e-commerce businesses like yours. The huge benefits are likely to include fast approval and rapid access to funding. 
There are a growing number of new businesses that offer working capital to grow your Amazon business faster with Amazon seller financing.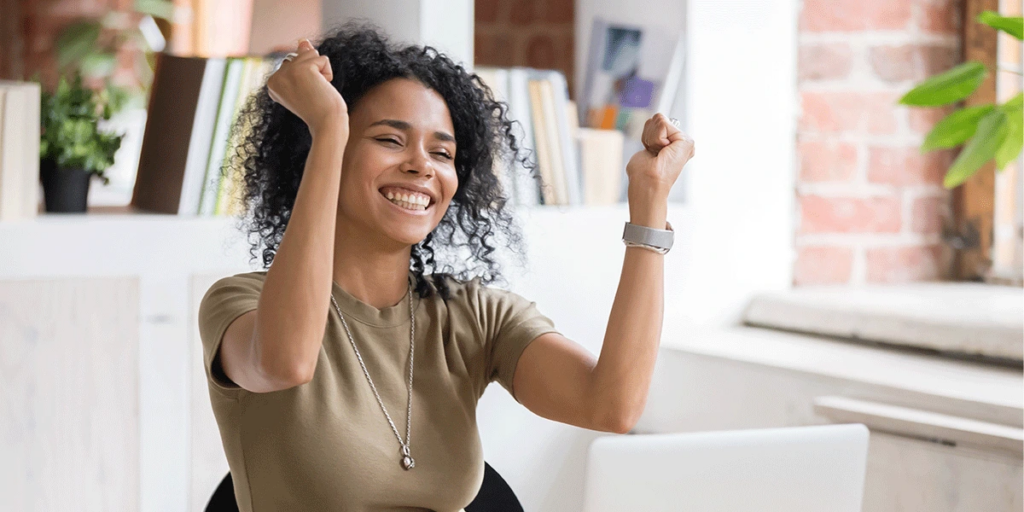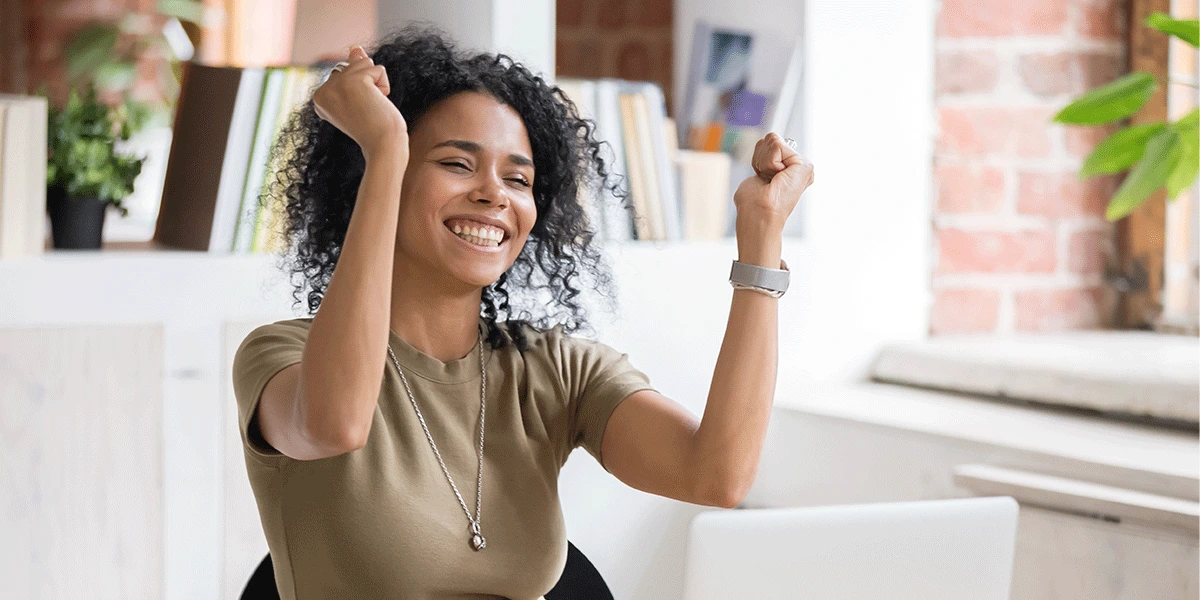 Alta by Helium 10
In the last few years, Helium 10 has designed and developed software tools that help Amazon sellers start, run, and grow their e-commerce businesses.
Including tools that enable sellers to:
Conduct faster, more powerful product research
Find thousands of keywords in seconds
Write listings like a pro
Manage their businesses effortlessly
Analytics that power decision-making
Market their businesses with confidence
Now, Amazon sellers have the option of pursuing lending options from the same company that has helped them with their Amazon business, from start to finish. 
Helium 10 has recently added another arrow to their quiver.
Alta by Helium 10 is a suite of financial services designed for e-commerce.
Alta offers a credit line to fund your growth. Get up to $1,000,000 in capital with rapid-approval credit lines based on marketplace performance. Plus, withdraw funds only when you need it, up to your approved amount.
A daily advance allowance makes the day-to-day running of your business easier. Receive your Amazon payments daily instead of every two weeks. With Alta, you are more easily able to take control of your cash flow and handle everyday business expenses on the spot.
Alta's marketplace payout simplifies your financial transactions. Accept payments directly to your Digital Wallet, even from countries where you don't have a business entity present. Alta allows you to store payments in multiple currencies and convert them on your schedule.
With Supplier Pay, you can pay inventory costs, shipping fees, and suppliers in over 200 countries. Alta's Digital Wallet holds over 37 currencies, so you have complete flexibility in how you make payments.
Get help with taxes. Alta takes care of all the hard work related to VAT and GST, from initial registration and report filing to secure payments, allowing you to expand to European and Canadian marketplaces easily.
Here's How to Get Started with Alta
Sign Up for an Alta Account. Just fill in your name, email address, and other information to get started.
Complete Your Initial Onboarding. It's quick and easy to add your business information and connect your Amazon account.
Apply for Products & Get Started. Complete your application to start taking advantage of everything Alta has to offer.
Another thing you'll do when applying for your Alta account is connect your marketplace store. If you have multiple marketplaces, you can do that as well. (You'll connect your store with an NWS token). 
Helium 10's Alta even allows you to adjust the terms of the loan. Because of the lifecycle of a private label seller's product, many borrowers like to choose an interest-only deferment. By the time that your product is sourced, shipped and profits start to roll in, you'll be in a much better shape to make full payments.
One more thing that Alta's credit limit does is cross borders. If for example, you're Australian-based and selling on Amazon in the US, most times conventional lending institutions won't have an option for you.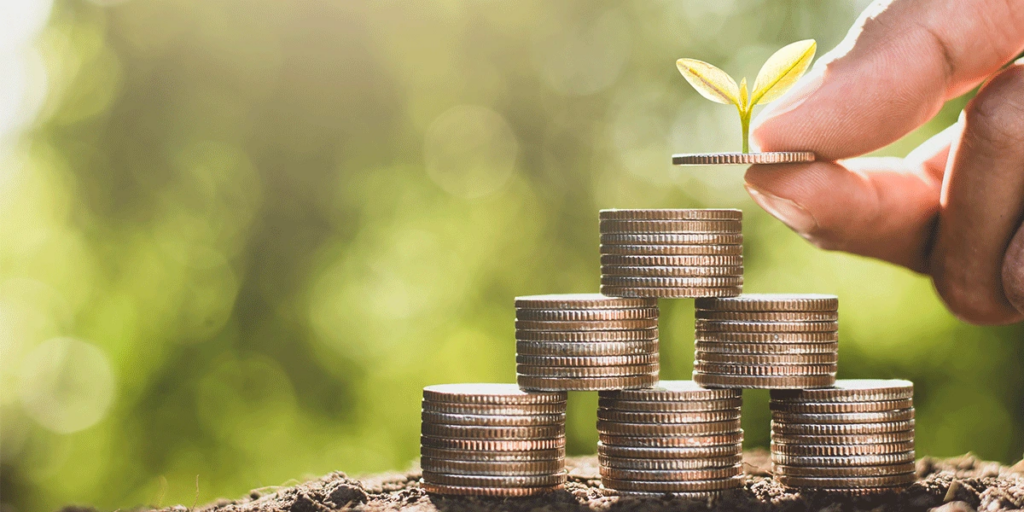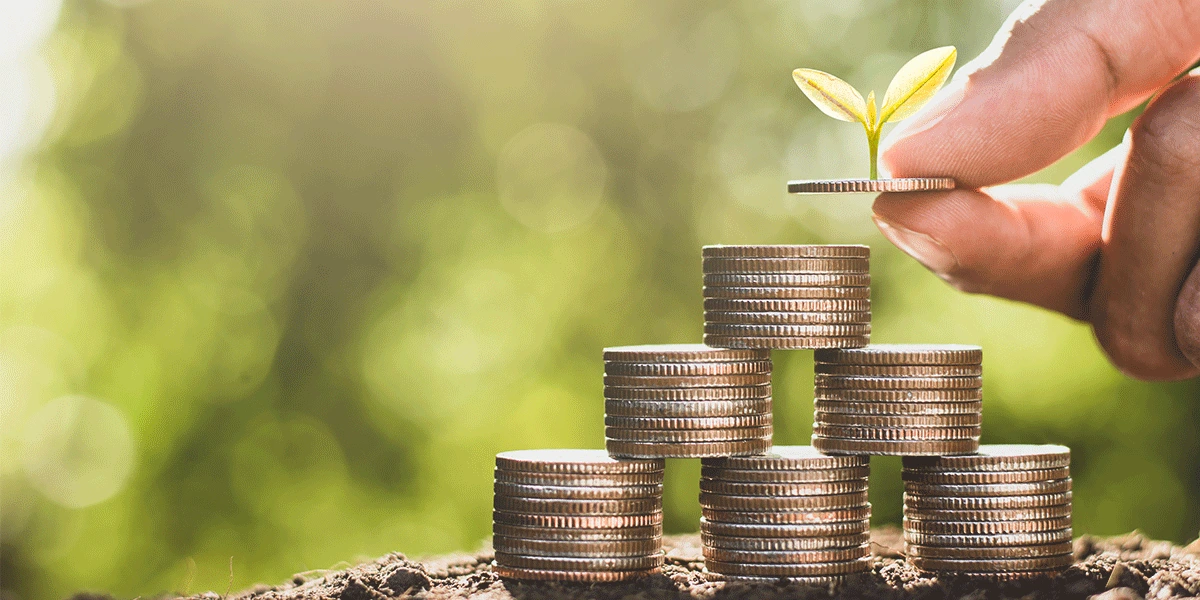 E-Commerce Sellers Are in a Great Place
Right now, e-commerce sellers are in a very good place. Yes, the world is changing, but that's both good and bad. The good part is that you're right in the middle of a business revolution.
Make sure to hold on with both hands, it promises to be an exciting ride.
And whatever you do, it's probably a good idea to look very closely at one of these options for seller financing to help you take advantage of the steadily increasing tide of online business.
I know which one I would choose!
In these challenging times, Amazon and every other online marketplace are just going to continue to grow. Conventional ways of doing business might be enough to keep your business going, but it takes the ability to adapt and change with the times to really crush it!
Helium 10 is here to help you every step of the way.
Frequently Asked Questions
Achieve More Results in Less Time
Accelerate the Growth of Your Business, Brand or Agency
Maximize your results and drive success faster with Helium 10's full suite of Amazon and Walmart solutions.