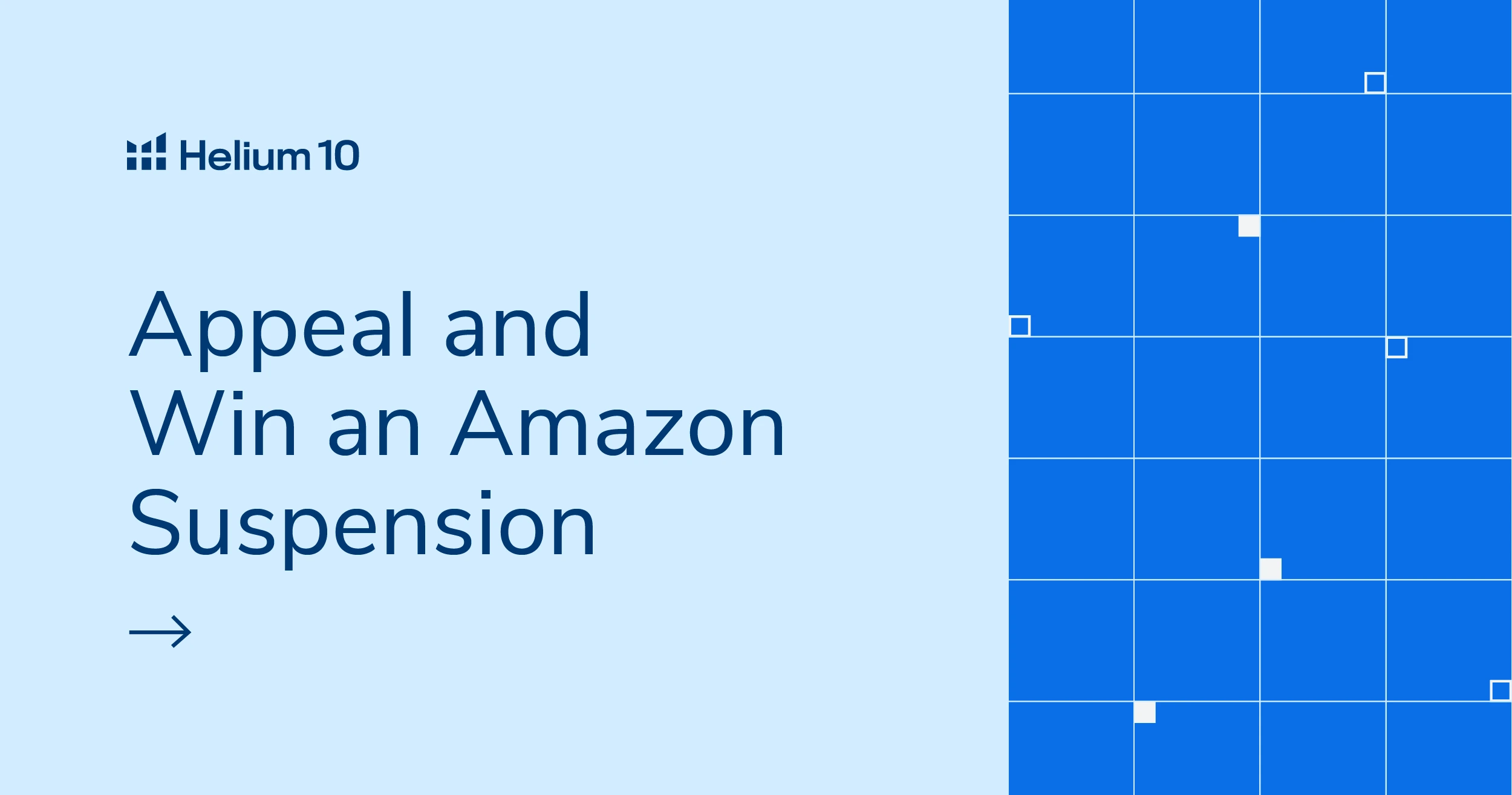 Amazon Suspension: How to Appeal and Win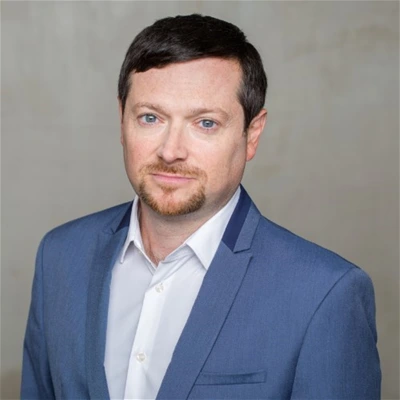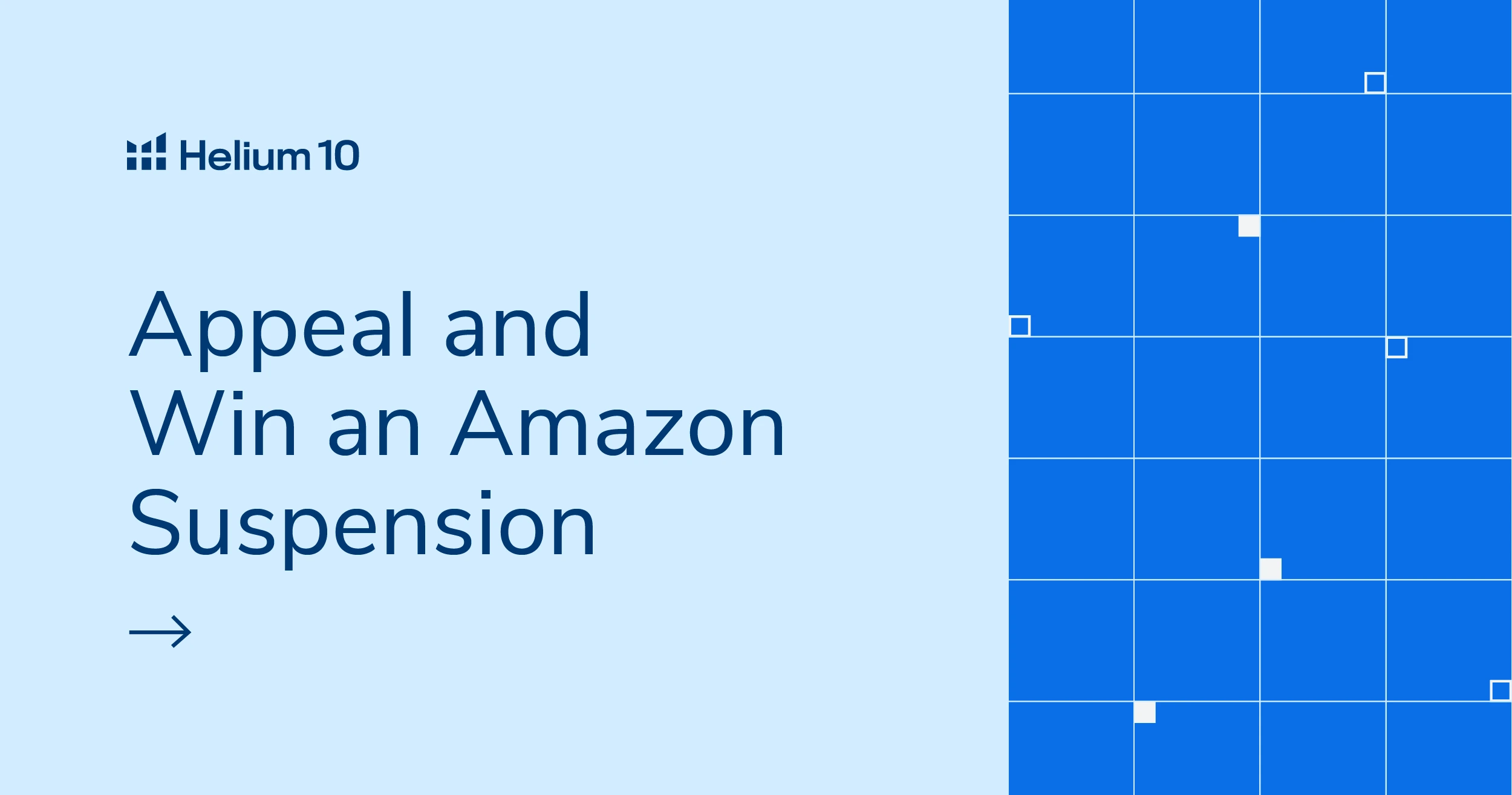 Introduction
For the unprepared Amazon Seller, it's not uncommon to find yourself on the wrong side of Amazon's Seller Performance Team. Sellers sometimes wake up one morning and discover that their best-selling ASIN has been suspended or, worse, their whole account has been deactivated. Either way, an Amazon account suspension seriously requires an immediate yet carefully considered appeals strategy.
The panicky questions then arise: Why did this happen? How can I get my ASIN or account back? What is Amazon looking for when I appeal for reinstatement? And once (or if) I resolve it, how can it be prevented in the future? I can't risk lost sales, huge amounts of stress and anxiety of another Amazon account suspension, or even a valuable listing takedown or missed policy warnings ever again!
These are the key points that any Amazon Seller running an Amazon business will want to have answers for, in advance– just in case. You never know what tomorrow brings.
Navigating a platform as complicated as Amazon requires adherence to rules, meticulous attention to performance metrics, and a proactive approach to selling.
In this comprehensive guide, we'll delve into the nitty-gritty of an Amazon account suspension and how to do your best to avoid it at all costs. We cover everything from understanding the fundamental reasons behind them to crafting an effective Plan of Action (POA) for reinstatement.
The objective is simple: We want to equip every Amazon seller with the knowledge and tools they need to safeguard their Amazon businesses against a suspended Amazon seller Account. If they face any Amazon account suspensions, they'll be able to confidently pursue a path to recovery.
Outclass Your Competitors
Achieve More Results in Less Time
Maximize your results and drive success faster with Helium 10's full suite of Amazon and Walmart solutions.
Sign Up for Free
How Can I Identify Why My Amazon Account Was Suspended?
Amazon will notify you with a suspension notice via email if your selling privileges have been suspended. This notification typically contains a brief reference to the primary reason for suspension, while also mixing in loads of generic language about the potential ramifications if you can't appeal it to their satisfaction. You can also find it in your Performance Notifications – we recommend checking for the specific notification to verify the authenticity of any email you receive from Amazon (in the past, sellers have received spoof emails with links that pretend to be from Amazon, just looking to find sellers who fail to understand phishing email scams).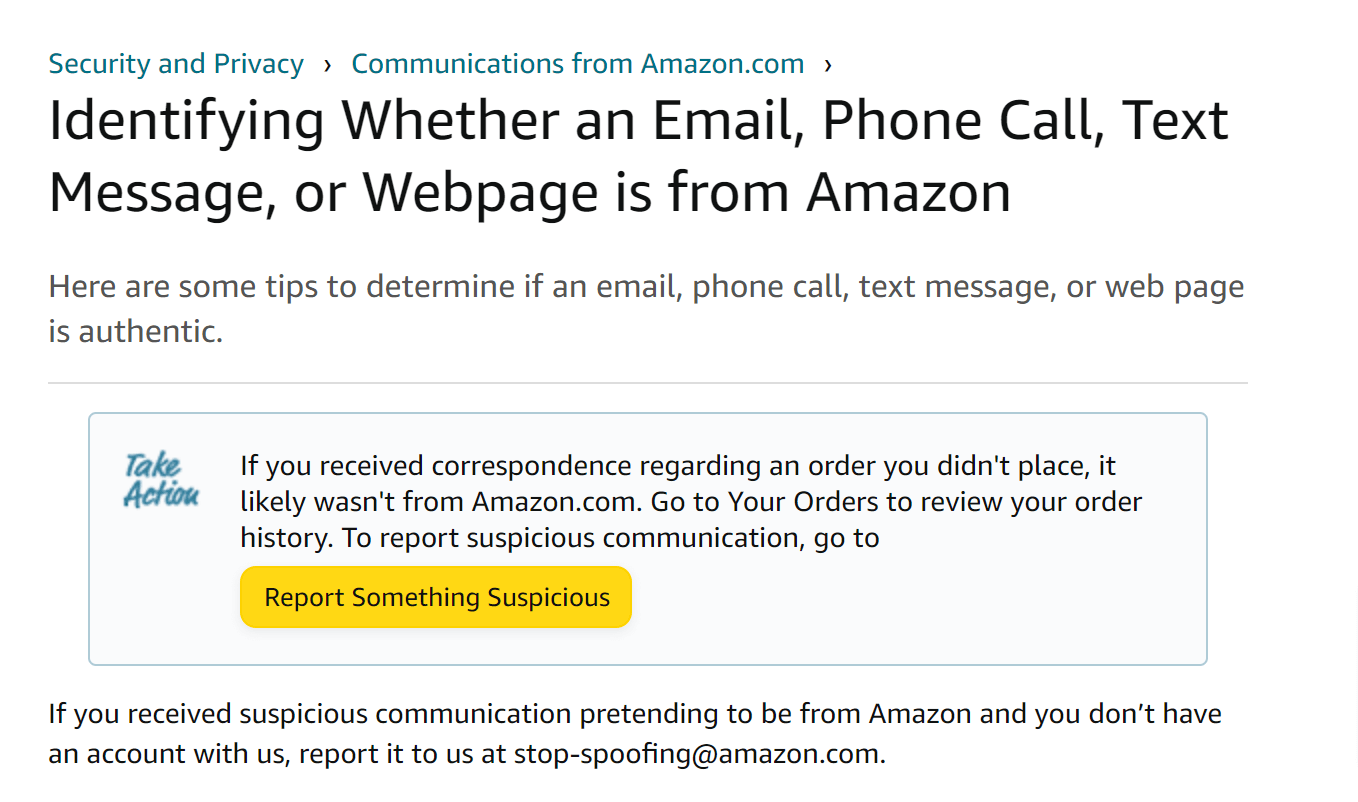 While Amazon gives you the general reason for the suspension, it is up to you to research what happened on your account that led to their decision. Depending on the type of suspension you face, this may include reviewing your listing content, looking at return reasons and customer complaints, or evaluating your suppliers. There are dozens of reasons for account suspensions, and Amazon won't necessarily give you a lot of specifics. It may be up to you to research why your Amazon Seller Account gets suspended.
What Is the Difference Between My Amazon Account Being Suspended or Permanently Deactivated?
When your Amazon account is suspended, it means your selling privileges have been temporarily revoked. You can't list new products or make sales during this period. However, in most cases, your account remains accessible. That allows you to view and manage orders, communicate with buyers, or address performance issues. The only sellers who are "signed out" of their accounts are those considered a risk to Amazon, its buyers, other sellers, or all of the above. Few of these are reinstated on appeal, given the circumstances.
The most common account suspension cases that we work on include policy violations, performance issues, selling prohibited items, or account verification problems. A permanently deactivated account is referred to when Amazon moves you from the temporary, initial suspension action to a more permanent action. Amazon tells you that your funds are held for 90 days prior to disbursement of final funds if you don't intend to appeal or sell again. If your appeals fail and Amazon will not consider future appeals for reinstatement, they consider you a permanent deactivation, as defined below.
What Happens When Amazon Suspends Your Account?
When your account is suspended, so are your offers, and you cannot sell or list new products. Your funds will be held, and any outstanding orders might need fulfilling or could be canceled by Amazon.
Amazon initially tells you that they will disburse your final funds after 90 days if you don't reinstate the selling account in that window. If you're never successfully reinstated, you cannot 100% depend on receiving that money. Most sellers come to us first thing, given that our appeals result in reinstatement long before that 90-day window ends. Therefore, their disbursement troubles never get to that point. But in past years, many deactivated sellers who poorly vetted services they hired or who were unable to get themselves reinstated often found out that Amazon would hold their funds indefinitely. Unless the suspended account status changes, of course.
Amazon could potentially suspend you for as little as one day depending on what info they need back from you and how well you present it, but short suspensions are increasingly rare. They sometimes suspend you temporarily pending receipt of what they call a "viable Plan of Action" and in most cases, they want to see verifiable supply chain documentation attached. If they cannot accept what you send (or they will, but they failed to review it within an initial period of about 17 days) then Amazon moves you from a temporary suspension to a "permanent deactivation" – essentially, that's their jargon for account closure. You can still get reinstated, but it's a steeper hill to climb and you'd have to walk a straight appeals path from there on out.
When sellers are unable to appeal properly to the Payments teams or cannot provide sufficient documentation justifying payment of their remaining balance, they may be forced to move on without that cash. Sellers MUST provide proof of legitimate sourcing on Amazon. Anyone lacking acceptable supply chain documents or invoices to demonstrate legitimate sourcing of inventory (for example drop shippers, and some using liquidations channels, among others) will find themselves blocked permanently on Amazon. They could still be fighting for their money months, or even years later, adding insult to injury.
Manage Everything With Next-Level Software
Sign up now to access powerful, easy-to-use tools to help with every part of selling on Amazon and Walmart.
Can You Get a Suspended Amazon Account Back?
Yes, with the right approach. Amazon allows sellers to appeal their suspensions by providing a Plan of Action (PoA) that addresses the root causes of the issues that led to the account suspension and details on their corrective actions. If you're not asked to appeal with a POA, read and understand exactly what type of appeal they want from you.
Sellers only fail to get reinstated on appeal when they approach the process poorly, use generic or outdated information, or are fundamentally unable to fix problems with their seller account.
How Do I Write a Plan of Action/Appeal Letter?
Acknowledge the Issue: Clearly state the problem leading to the suspension.
Explain the Root Cause: Understand and analyze what caused the problems, the sources of what went wrong, and how operational issues were missed, ignored, underappreciated, or under-acknowledged within your leadership teams.
Corrective Measures: Describe, in detail, the actions you've taken to resolve the current issues. These are more than simply promises to fix things, and you prove the solutions by laying them out in those details that you write.
Preventive Steps: Explain how you'll prevent such issues in the future. This means you've devised processes and standard operating procedures (SOPs) to remove the likelihood of any recurrence. It also means that you're monitoring those newly implemented steps to ensure they're working well enough to prevent any account-level problems going forward.
Unfortunately, many Amazon sellers facing account suspensions rush into writing and submitting appeals, often producing convoluted, difficult-to-understand statements with poor grammar and no real chance of acceptance. Such hasty and unclear Plan of Actions (POAs) are usually disregarded by Amazon's Seller Performance team, further lengthening the Amazon account suspension. It also hurts the odds of turning the tide later to resolve the matter.
An effective POA should efficiently outline the root causes of the suspension, the immediate actions taken to address them, and steps implemented to ensure there's no recurrence. When drafting a POA:
First of all, sellers should gauge the health of their Amazon account by regularly checking the Account Health dashboard and responding promptly to any notifications, to reduce the need for POAs or appeals.
If a POA is requested, begin with a concise introductory paragraph, presenting a clear understanding of the suspension's original causes.
Avoid venting frustrations or blaming Amazon for the suspension. Being confrontational or emotional will likely backfire with repeated denials when they refuse to read it at all.
Avoid superfluous content about how great your revenue numbers are when they leave you alone, or how much you love Amazon and can't live without it. They likely already know or assume those things.
Address the core reason(s) for the deactivation without including unnecessary background information or lengthy seller histories.
Use bulleted points or numbered statements for clarity and brevity. Extended, summary paragraphs should only be used in the introduction and conclusion of the POA.
Delegating account management (and definitely, appeals strategy management) to unqualified staff or inexperienced VAs can be detrimental. Adherence to Amazon's appeal protocols and standards is crucial.
Make sure to be specific in the POA by addressing each root cause with ASIN-level examples, as needed. Don't use vague comments or "Copy and paste" style phrases that approximate what you think they want.
Stay concise; avoid using generic content or templates from anywhere
TLDR: Lengthy POAs often go unread; it's best to aim for a one or maximum two-page document unless the situation requires additional details.
The key to a successful reinstatement lies in reassuring Amazon that you're ready to sell again, through a well-thought-out POA that demonstrates an acknowledgement of past mistakes. Showcase tangible solutions to problems in place of imprecise promises and without offering generic content because that will end in rejection. It's imperative for sellers to be specific, insightful, and concise to regain their standing as active sellers.
How Long Does an Amazon Suspension Typically Last?
The duration of the suspension of your Amazon Seller Central Account varies from between hours, to a few days, to a few weeks. Some sellers take a lot longer to get back on than they should, typically due to some missteps when appealing for reinstatement. Why does it take so many sellers' entire months to get reinstated from a seller account suspension? Often, they appealed too hastily with poorly prepared content. Then, they find themselves repeating the process, again and again, while (hopefully) improving their POAs as they go. Further delays happen when Account Health Services reps give paradoxical or conflicting views to explain why Amazon rejected a previous POA. Sellers frequently forget to take AHS advice with a grain of salt.
Why do sellers keep getting denied, and then see Amazon sending them the same request for "greater details" over and over with no clear explanation as to why? Amazon's reps often cannot or will refuse to say. It's treated like a big secret that they're not allowed to part with. All of this adds to your inactive time, sometimes a lot of time. Meanwhile, you're not selling, your products lose sales rank, and your inventory sits in FBA, gathering dust. It's not a great situation.
Sellers who receive the same canned messaging repeatedly asking for the same things (that have already been provided) or who read and reread templated denials with no usable information usually don't know how to respond. You can't keep sending in the same thing hoping for one positive result, simply because you've upped the quantities of emails. You'll get "final worded" and ignored. This lengthens the suspension time frame and makes it all the tougher to get reinstated. You may even make it a lot harder for us to take over your case.
How Do I Get My Amazon Account Unsuspended/Reinstated Quicker?
First, make sure you have a solid appeal to submit before you send anything in! Cut out the waste, or anything that makes it too long with irrelevant information, and don't be hasty in the submission process. Send it in once it's 100% ready to go, not "good enough" to go in. And second, if you doubt the appeal's readiness, pass it along to us for a look. You're a Helium 10 member, not a stranger off the street! We can give you a green, yellow, or red light. In other words, we'll indicate yes it's indeed ready to go, or no, stop your workflow!
If viable appeals continue to get ignored by Amazon teams and you're stuck waiting for them to review a fresh appeal for reinstatement (or they're dragging their feet for reasons on their side, not your side), there are ways to escalate appeals to senior level management. Keep in mind that simply calling Amazon teams and talking about wanting to escalate is not really an escalation, even if reps themselves use that term. A real escalation involves emailing in appeals and an escalation letter from your primary email address associated with the account. Those must be high quality, well written, and properly considered escalations, and very different from spamming as many Amazon email addresses as you can find. Otherwise, you're wasting the time of Amazon teams or management, your own time, and you won't move the needle to get this done and over with.
Can I Make Another Amazon Seller Account After Being Banned?
The short answer to this question is, no, you can't. Amazon finds related accounts all the time and suspends them for being related to a previously closed account. This is the type of thing that happens thousands of times per day, globally. We know there are sellers or consultants that guarantee results on services to create "Stealth" accounts for people, but it's nothing we'd endorse given the violation of Amazon policies involved. And it's not something we believe works, given the number of sellers who are eventually caught doing it. You may not receive an account suspension right away, but if you fail to keep all operations, sign-ins, and other account overlaps separated forever, their tools could catch a slip-up and take out your newly created account someday down the line. It's nothing a legitimate business would do, and it's nothing you can really count on.
When Should I Consider Filing for Arbitration With Amazon?
Some sellers don't want to appeal. They don't want to sell any more after Amazon put them through the wringer in their attempts to get reinstated. Attorneys offer services for filing arbitration cases against Amazon, but the lawyers with a good track record, whom we refer sellers to, often tell us it's not even worth pursuing unless you're going after at least $100,000 in funds. If it's less than that amount, you're better off getting your funds by getting the account reinstated. That's where we can help! If you're not interested in appealing for reinstatement, please do consider that you may never see that money. Amazon often sends a generic message, indicating that they're going to keep it, without much explanation.
Manage Everything With Next-Level Software
Sign up now to access powerful, easy-to-use tools to help with every part of selling on Amazon and Walmart.
How Can I Prevent Being Suspended Again in the Future?

To prevent future suspensions and maintain a healthy Amazon account, it's crucial to implement a strategic approach that prioritizes compliance, product quality, and close attention to your Account health dashboard. Here are some key steps you can take to safeguard your account and ASINs from suspension:
Maintain Excellent Metrics: Ensure that your operational metrics remain well within Amazon's acceptable range. Timely shipping for your FBM orders, not canceling any orders for any reason, and continuing to accrue positive feedback are essential to any successful Amazon seller's health. Make sure that you maintain a backup plan for problems like tools or system outages, sudden staff unavailability, manually checking automation, or any unforeseen but possible crises to avoid disruptions in your operations. Amazon isn't known for accepting excuses.
Intellectual Property Compliance: Handle intellectual property rights with professional-grade care, whether for your own products or those you're reselling. Resolve rights owner complaints promptly by evaluating their validity, and protect your own IP rights, too! Register trademarks, copyrights, patents, and design rights, where possible. If you're reselling other brands, have proper licensing agreements, letters of authorization, and invoices that meet Amazon's requirements. Be ready to defend against IP claims to prevent potential suspensions!
Craft Effective Appeals: Respond promptly to performance notifications and policy violations with solid appeals, if possible vetted by experienced professionals. Avoid copying and pasting content from previous appeals, from forum posts, Reddit, or other sites. Be sure to develop customized Plans of Action that address the specific issues, provide credible solutions, and detail how you've executed improvements to prevent future problems. This is what Amazon cares about most, will you protect their buyers' experience by resolving problems fast? Be sure to attach any expected documentation that they have requested.
Prioritize Product Quality: Respond proactively to product quality-related notifications. Conduct thorough quality control testing and ensure your products meet or exceed customer expectations. Address any item defects or inaccuracies in detail page descriptions promptly, and be ready to present wall-to-wall solutions to rectify any weak spots identified by buyers, your own teams, or Amazon teams. If you need to change manufacturers, do it now, not later.
Stay Informed: Keep yourself updated about Amazon's policies, regulatory changes, and potential threats to your brand or account. Engage with online communities, forums, and newsletters that do more than regurgitate generic content. Be ready to learn from others' experiences and stay ahead of emerging issues that could impact your account. Make sure you vet or fact-check the source of any Amazon-related "intel" you see online or hear about at events.
Remove Problematic Products: Be prepared to take swift action on products that consistently create ASIN flags. Don't cling to listings that lead to warnings or suspensions. Analyze and address negative buyer experiences quickly and protect your account from shutdowns caused by one lone troubled ASIN.
Document Supply Chain: Maintain comprehensive supply chain documentation that Amazon might request at any time. Verify the authenticity and credibility of suppliers by examining all info presented. How easily could an Amazon policy team investigator confirm details by searching online? Ensure that your supplier invoices are legible and match your Amazon Seller Central account information. Be prepared to defend your sourcing relationships with reliable contact details for your manufacturer or supplier. Amazon may call them.
Maintain Quality Control Testing: Back up your inspection teams with secondary checks, or monitor your QC squads for effective product review and testing. Test your products yourself to guarantee customer satisfaction. You'll prevent complaints from buyers that lead to ASIN takedowns by staying vigilant about potential quality concerns that could arise if manufacturers become complacent during the production process.
Secure Account Access: Be cautious about granting permission to access your account and confirm that only authorized individuals have it. Keep documentation of relationships and terminations with those who sign in to your account. Update ownership information only when needed for legal or administrative reasons.
Make Wise Choices: Avoid obvious poor decisions that could prevent suspensions of your account, if only you had considered them more carefully in advance. Amazon wants sellers who plan ahead and who factor in possible negative consequences before plunging into business-critical moves, especially any that could impact Amazon itself, or its buyers. Demonstrate a commitment to meeting performance metrics and providing a positive buyer experience because otherwise, you'll undermine Amazon's trust in you. If Amazon thinks you're prone to engage in black hat activity, knowingly or not, they won't be sympathetic on appeal.
By adopting the above strategies, you can significantly reduce the risk of future suspensions and maintain a thriving Amazon selling business.
Conclusion
Following the above guidance should minimize most if not all account suspension risk, but no "one size fits all" strategies suit all sellers, and no amount of planning can cover all potential outcomes. Keep track of the right trends in the suspension space, and remember that Amazon rolls out occasional surprises that few see coming. Getting organized in advance at least reduces the odds that lightning will strike, and means you're prepared to quickly correct any issues
If you're ready for any type of suspension and if you're monitoring your Account health dashboard notifications all the time, you'll be agile, prepared, and flexible in the ways that each seller must if they're going to survive, and thrive, on Amazon.
FAQs
Frequently Asked Questions
Competitor sabotage by "black hat" sellers is a major, ongoing problem on Amazon and other e-commerce platforms. These unscrupulous sellers use various methods to undermine their competition due to greed, the widespread availability of services to help them do it, and due to the failure of Amazon to police it well.  This problem is unlikely to go away anytime soon, so study up on it!

Tactics that we see range from buyers who are posting fake negative reviews to lawyers or "brand protection" agencies making false IP infringement claims.

If you suspect you've been targeted by a black hat seller, here's what you can do:

Document Everything: Before taking any action, make sure to gather evidence. This could include suspicious orders, fake reviews, messages, or any other relevant information that could prove sabotage.

Contact Amazon: Report the issue to Abuse Prevention teams. While they might not always act immediately, having a record of your concerns can be helpful if the problem worsens. Make your case clearly, and concisely, and provide as much evidence as possible. Be ready to escalate it, showing all of the occasions you reported it to abuse prevention teams without seeing appropriate action taken.  
 
Use Amazon's Brand Registry: As a brand owner, enroll in Amazon's Brand Registry. This gives brands increased control over their listings and provides additional tools to combat counterfeiters and sellers breaking policies. 

Legal Action: If the sabotage is severe and you can identify the perpetrator, you might consider contacting Amazon Legal directly. Consult with an attorney who specializes in e-commerce or intellectual property and who also has past experience dealing directly with specific attorneys on Amazon Legal teams to discuss your options.

Monitor Your Listings: Use expert-level, professionally-vetted software and tools, like Helium 10's Amazon Fraud Detector & Alerts to monitor your listings for any sudden changes to content, reviews, buy box loss, or other indicators of sabotage. Quick detection will help you address issues faster.

Strengthen Your Business: This might sound counterintuitive, but sometimes the best defense is a good offense. By delivering excellent customer service, gathering genuine (!) positive reviews, and engaging with your customer base, you can build a buffer against obvious negative tactics or brand attacks. 

Stay Updated: Remember, black hat tactics evolve, otherwise they wouldn't work that well nor be employed by fraudster sellers. By staying informed and following content by abuse reporting authorities who cover the latest strategies, you can better prepare and defend yourself against them.

Engage a Seasoned Professional: If sabotage continues over a long period, repeats itself or escalates, consider hiring a consultant or a service that specializes in Amazon abuse troubleshooting and problem resolution. Skipping this step may prolong the damage to your brand and encourage the black hats to keep attacking. 

Remember that while dealing with sabotage can be incredibly frustrating, it's essential to remain professional and avoid retaliation. Don't violate Amazon's Terms of Service or further jeopardize your account simply to fend off an attacker, which could be one objective of theirs to begin with. Always focus on building and maintaining the integrity of your own business.
Many Amazon sellers experience account suspensions. Amazon's platform is built around trust, and they have implemented strict policies to ensure a positive buying experience for their customers. Even minor or unintended infractions can lead to suspensions.

Here are some common reasons why Amazon sellers get suspended:

Poor Performance Metrics: Amazon tracks seller performance using various metrics like order defect rate, pre-fulfillment cancel rate, late shipment rates, and of course percentages of negative feedback. If these metrics don't meet Amazon's standards, sellers may face a suspension.

Violations of Amazon's Policies: This includes selling prohibited items, not adhering to the product listing guidelines, or engaging in price gouging, among many other potential flags that you will want to be aware of. 

Account Verification Issues: Amazon might suspend accounts, temporarily or permanently, if they suspect fraudulent activity after conducting a video verification call or if there are problems verifying the identity of the seller. If they believe an account has been sold in contravention of Amazon rules and policies, they will close the account.  They often also try to verify invoices on these calls. 

Intellectual Property Complaints: Selling counterfeit goods or goods that violate trademarks, patents, or copyrights often leads to suspension. 

Linked to Another Suspended Account: Amazon uses advanced tracking methods to detect if a new seller account is related to another previously suspended account. If they find data points or links between two accounts, one of which is currently suspended, the new account will also be suspended.

Getting Targeted by Competitors: As mentioned in previous sections, some "black hat" competitors use tactics to sabotage other sellers, which could lead to suspensions. If you're a black seller or using services that employ these methods or tactics, don't expect to appeal for reinstatement successfully. 

Safety and Product Authenticity Concerns: If Amazon receives reports that a product is unsafe or not genuine, they may suspend not just the ASIN but also the seller pending further investigation.

It's worth noting that while many sellers face suspensions, many also successfully appeal and have their accounts reinstated. The key is understanding the reason for the suspension, addressing the root cause, and communicating effectively with Amazon during the appeal process.

Given the complexities of selling on Amazon and the potential risks, many sellers educate themselves continuously by joining seller groups, expert communities, or hiring consultants who specialize in Amazon suspensions to navigate challenges more efficiently.
Account deactivation typically indicates a more severe or permanent action than suspension. Deactivation can happen due to serious policy violations, repeated suspensions, or issues related to account verification.

What to Do:
As with suspension, review any communication from Amazon to understand the reason for deactivation.

Address any outstanding issues. For example, if your account was deactivated due to verification concerns, provide the requested documentation.

Submit an appeal through Seller Central, detailing the steps you've taken to resolve the issue and ensure it doesn't happen again.

As deactivation can be more severe, you may have a harder time getting your account reinstated. It might be beneficial to seek advice or assistance from professionals familiar with Amazon's processes.

The sooner you address the issues and communicate with Amazon, the better.

Be Thorough and Professional: In your communications and appeals, be detailed, clear, and professional. Avoid placing blame on Amazon or others. Keep yourself updated on Amazon's policies and guidelines to reduce the risk of future issues.

Especially if your initial appeals are unsuccessful, consider seeking assistance from professionals or consultants who specialize in Amazon account issues.
Achieve More Results in Less Time
Accelerate the Growth of Your Business, Brand or Agency
Maximize your results and drive success faster with Helium 10's full suite of Amazon and Walmart solutions.