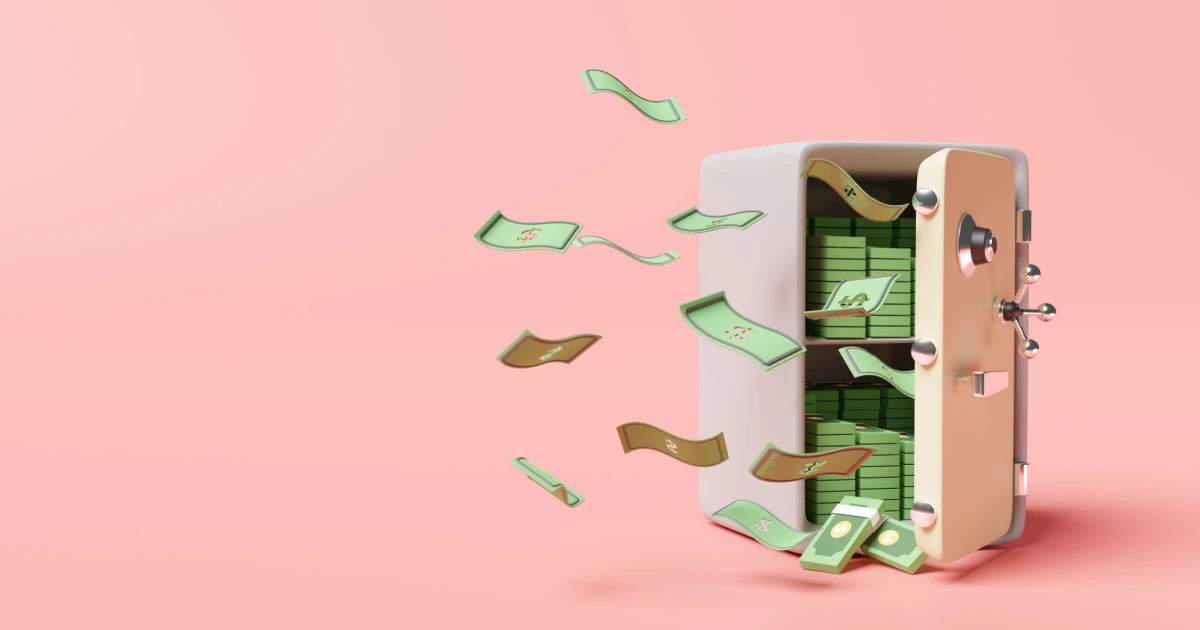 We Recently Gave Away 50+ Amazon Selling Hacks!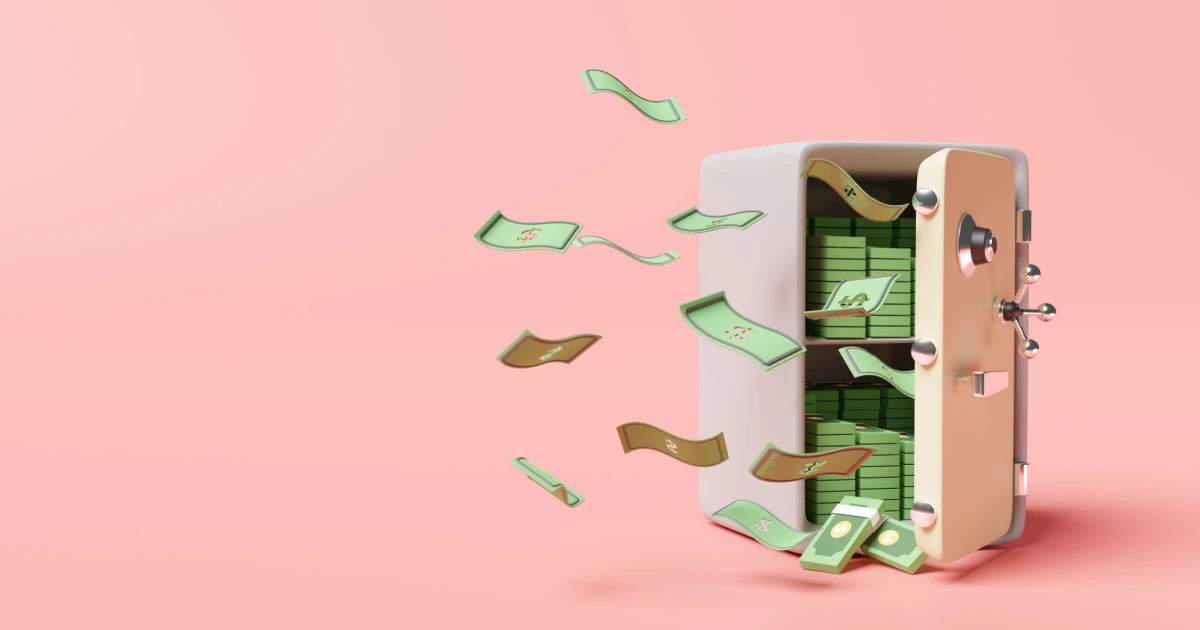 Sometimes it pays to be in the know. In Helium 10's latest webinar, we took that phrase to the next level by offering Elite members over 50 Amazon selling hacks to implement today for more sales tomorrow.
Although we can't accurately recap the ENTIRE webinar here (we know you didn't click this article with the intention of starting a novel,) we did take the liberty of revealing a handful of tips that were covered. Keep in mind, these are things most Amazon sellers have never heard of ‒ so jump on them, and jump on them quick!
Not part of Helium 10 Elite? If you find any of the below tactics helpful, consider joining the premier Amazon selling community in the world, where information like this drops every single month. Network with exclusive social media communities and participate in private workshops designed to help your brand scale beyond "just another Amazon business."
Rank For Keywords Your Competition Are Forgetting About
There are over 50 million Spanish speakers in the US alone, you should know how to quickly rank on all the keywords they search for.
Take the top 20 competitors of your product, load them up in Cerebro by ASIN, and export those results as a CSV file.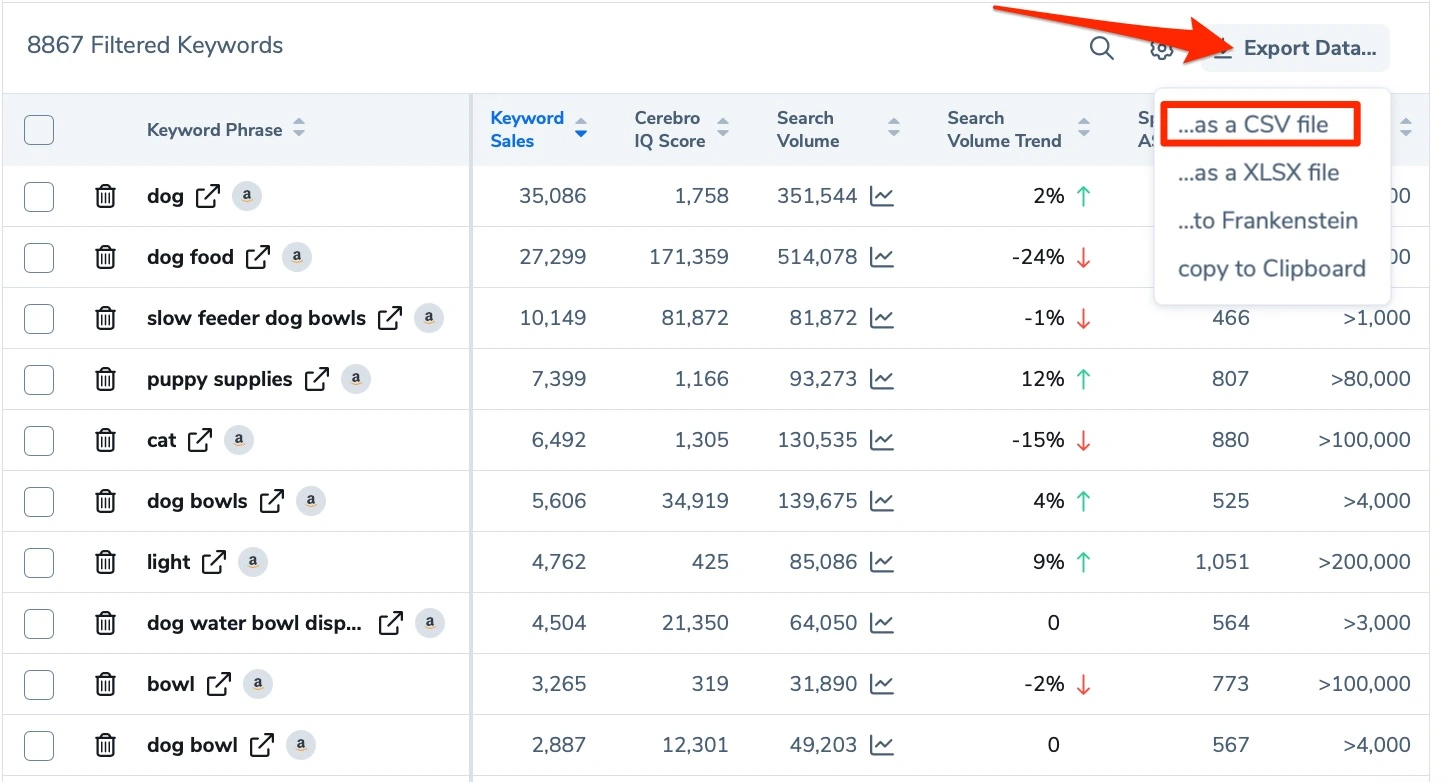 Next, import that file into Google Sheets. 
Follow these steps:
Click Insert → Columns and insert two different columns. One titled =DETECTLANGUAGE(A2) and the other =GOOGLETRANSLATE(A2).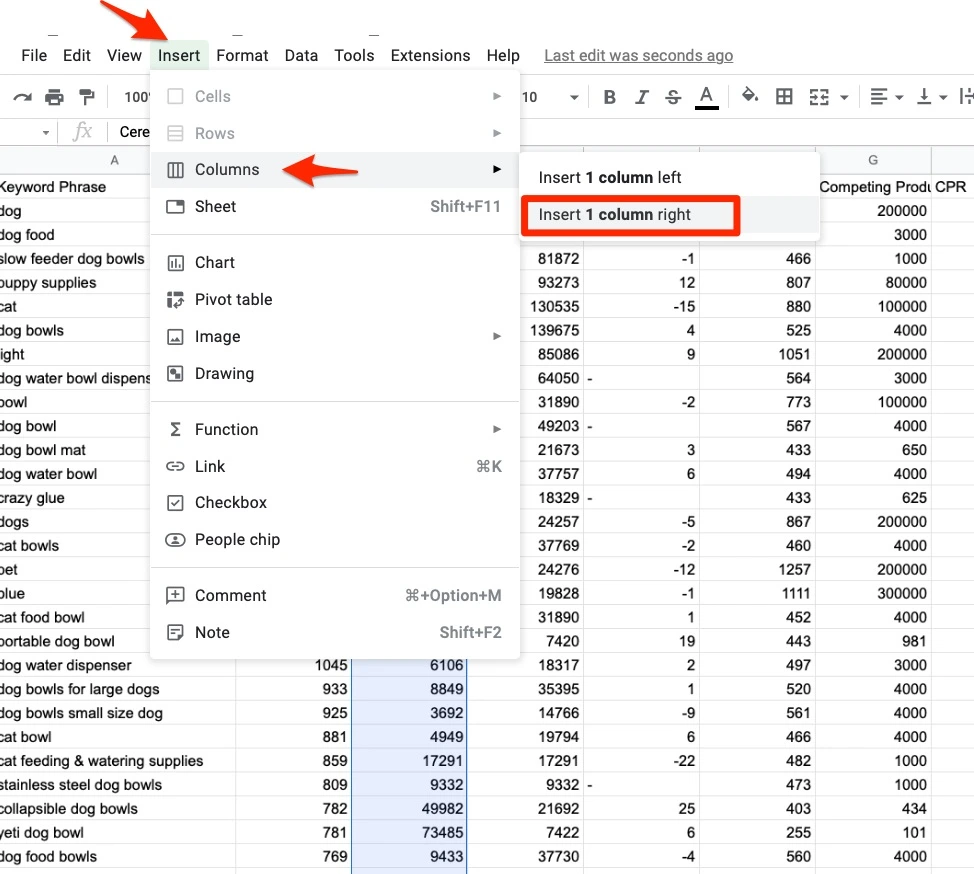 You can then filter your spreadsheet by ES (for Spanish.)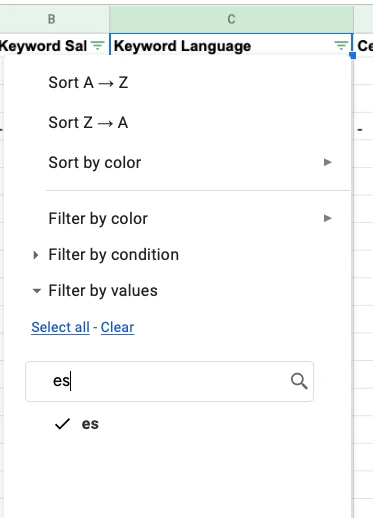 And just like that… all Spanish keywords… all in one place. You can do this with French or German keywords in other European marketplaces as well. Take a look at "keyword sales" and choose the high-performing ones. These are easy, low-hanging fruit keywords to add to your PPC campaigns or listing back-end!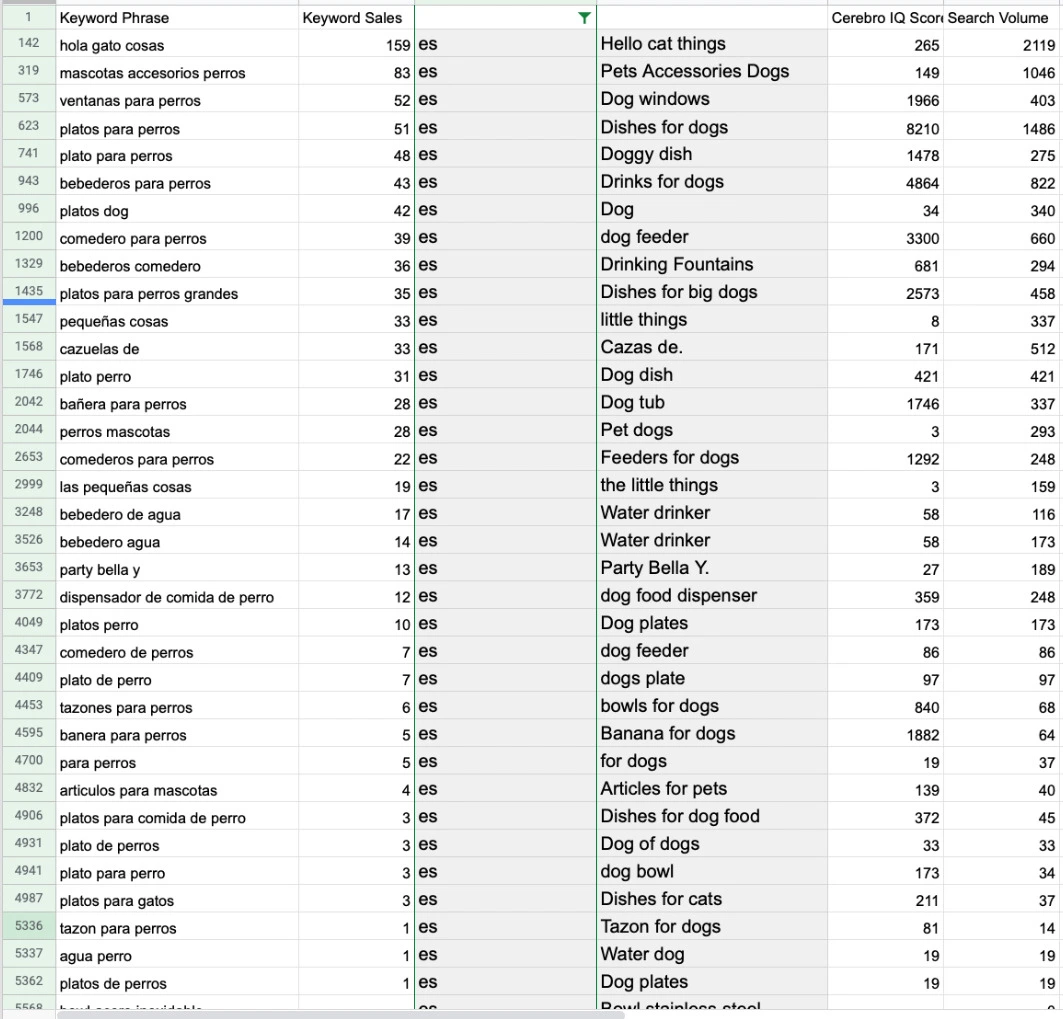 Use Advanced AI to Get Ahead Of Upcoming Product Trends
Using a new search algorithm, sellers can now leverage a combination of Google trends, Facebook posts, Reddit posts, and more to deduce which internet phrases are on the rise. Use this information to start coming up with product ideas up to 6 months before the trend reaches its inevitable fever pitch. By the time your competition realizes a product is trending, it will take them far too long to get it sourced and live on Amazon… you'll already be dominating page one and collecting social proof for your product which, yes, ultimately means more sales in your pocket!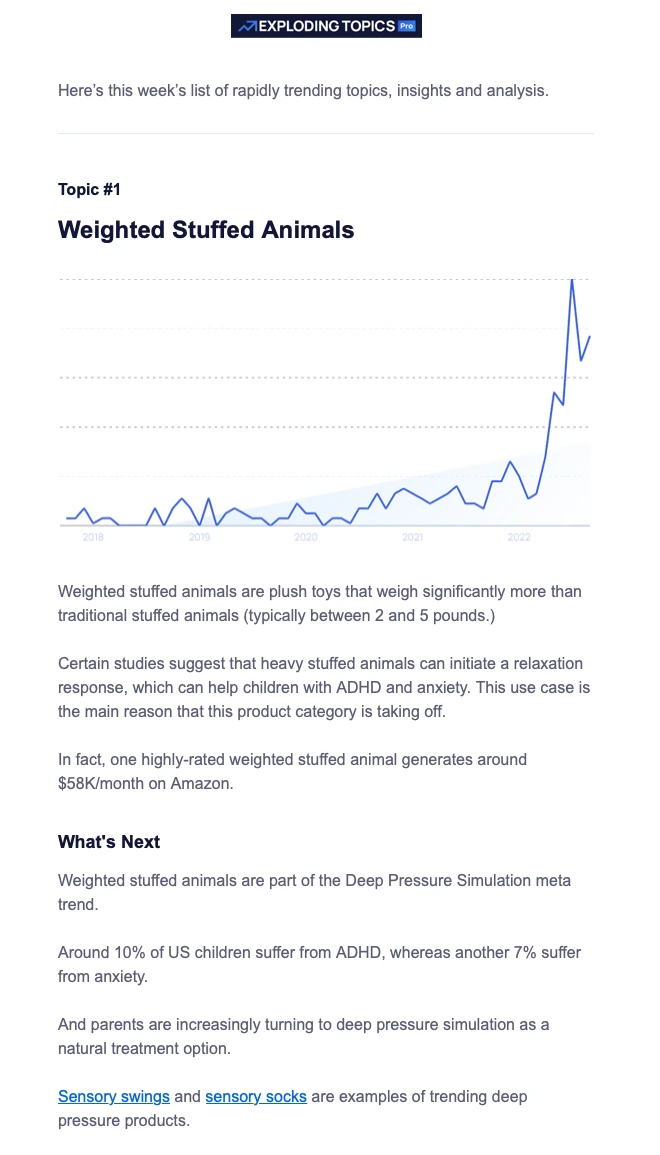 Watch the webinar replay for the name of the trend-finding website!
Include These Phrases In Your Ads To Help Save on Ad Spend
When running ads on search engines to Amazon, use "intent qualifiers" ‒ For example, if you're selling swimming goggles, don't just say "swimming goggles," say "buy swimming goggles on Amazon."
You do not want to be wasting ad spend on shoppers who are not ready to buy your product. By adding high purchase intent keywords to your ads, you are implementing an easy and quick way to dramatically streamline your ads to efficiently drive shoppers to your listing who are actually READY to buy. Here are some words to consider implementing in your ads:
Buy
Purchase
Order
Price
Cheap
Amazon
Coupon
Discount
Sale
Need Creative Brand Inspiration?
Want to come up with a cool name for a new brand or product? Bookmark this website! (See? We do share the juicy details sometimes.) 
Type in any keyword, and it will give you related names, brandable names, which domains are available, and more. For example, look at what you get from just typing in "dogs:"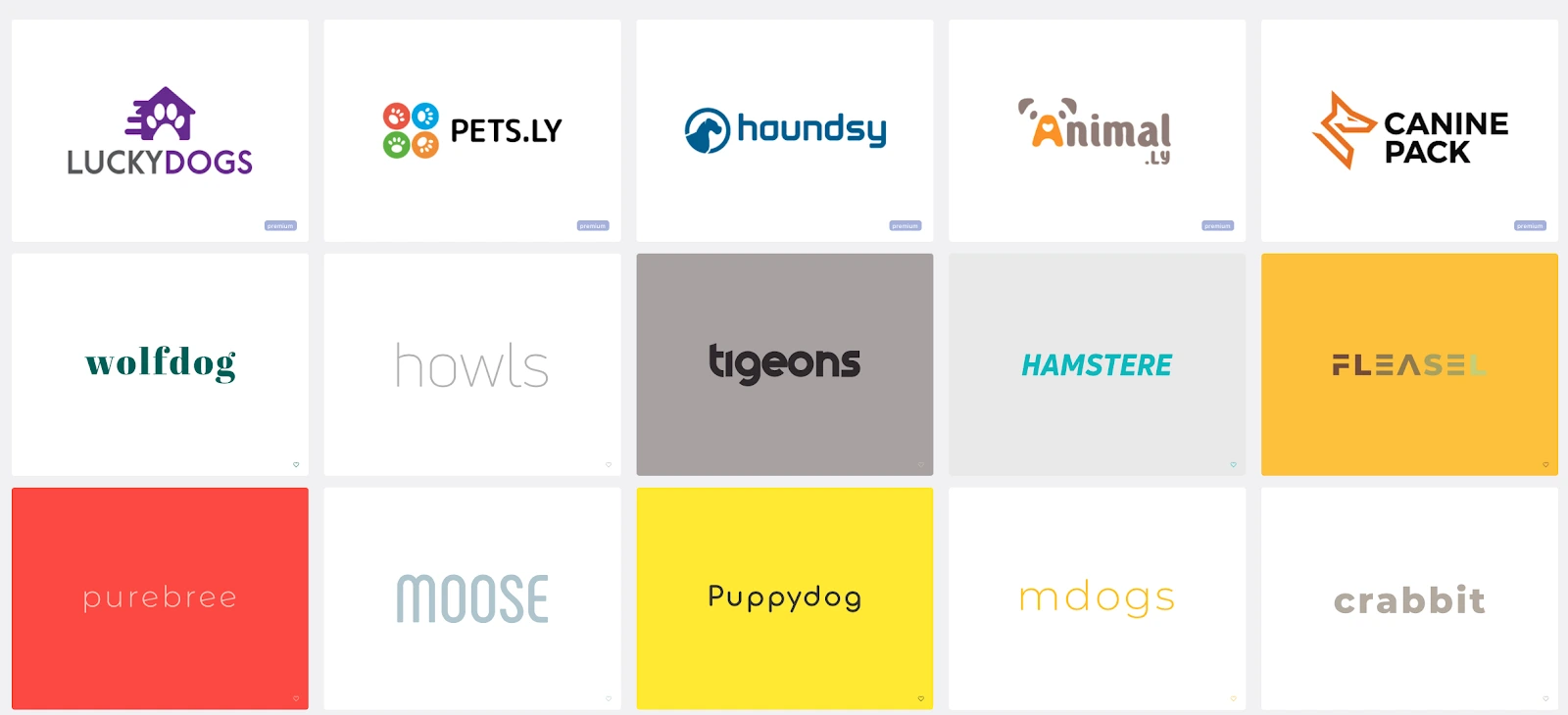 Instant brand inspiration with logos!
About to Run Out Of Stock? Don't Close Your Listing!
Here is an alternative to closing a listing when you're about to run out of stock. Do not raise your price to slow down sales, it will negatively affect the Amazon algorithm with your listing.
If you're going to go out of stock, go out on top! Prove you are selling hot to the bitter end, so you don't lose your ranking.
Go into your price settings and enable the min/max price range fields, then raise your product price to something outlandishly high (above your set maximum.) Now, Amazon will suppress your listing… but hold (most of) your ranking value. 

Once you're back in stock, go back into your settings and readjust your price back to normal.
A Ridiculously Easy Way To Boost TikTok Views
Boost TikTok video views by 30% simply by using trending music in your video. TikTok has a built-in trending insight feature that displays the media going viral on its platform.
Go to TikTok ads and select the "Songs" thumbnail. Choose a time range (yesterday, last month, or last 120 days.) Filter to include only new songs on the list and make your choice.
Tell the TikTok algorithm that your content is relevant!
How to Join The Amazon Selling Club That Makes Millionaires
Two words:
Join Elite.
This is Helium 10's most advanced plan for the serious seller. Like what you see in the Elite webinar replay? Elite members get access to:
Monthly traingings from Kevin King and other industry-leading experts
An invitation to the members-only Facebook group
Monthly roundtables with Kevin King
Early access to Helium 10 tools and increased limits on tools like Adtomic and Follow Up
4 quarterly in-person workshops with industry experts
Weekly Member Zoom Roundtables with the Elite team
Tons more
Join now and make it in time for the next exclusive workshop!
Enjoy the "Hacks" But Learn The Ropes
Remember, we call them "hacks," but selling on Amazon requires you to learn more than just the quick, easy steps. You need the foundational knowledge to build a brand that becomes worth selling for millions down the line. Are you up to date with the newest and best Amazon selling practices? Visit the Amazon PPC Academy to become an advertising pro or browse the Bigger.Better.Launch! Hub to pick up the latest high-powered selling strategies.
Achieve More Results in Less Time
Accelerate the Growth of Your Business, Brand or Agency
Maximize your results and drive success faster with Helium 10's full suite of Amazon and Walmart solutions.