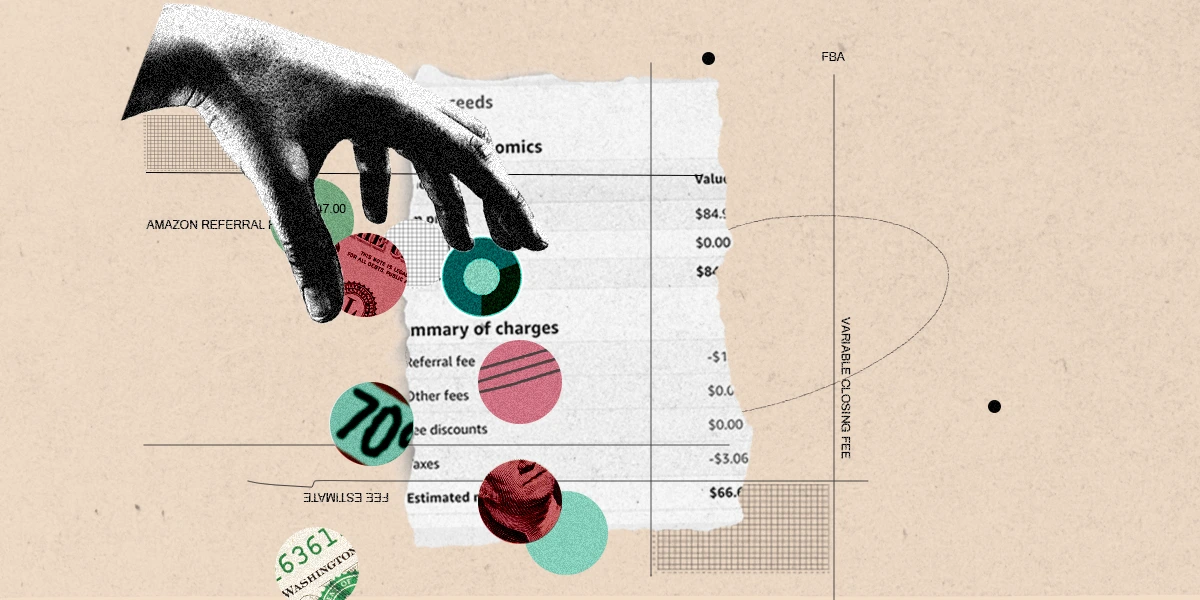 What it Actually Costs to Sell on Amazon in 2021
"What does it cost to sell on Amazon?"
You're here because you asked that question, and you're considering becoming an Amazon seller. You want to know how much it will actually cost you.
Asking that question is a great step, because Amazon seller fees are central to your Amazon business research and strategy. Realistically, Amazon seller fees will be a major portion of what is deducted from your revenue.
If you are early on in your planning, the more you know about the realistic costs of selling, the better prepared you will be.
(And an important note: Don't be fooled by sellers boasting about large sales numbers – who knows how much of that they actually take home in profit?)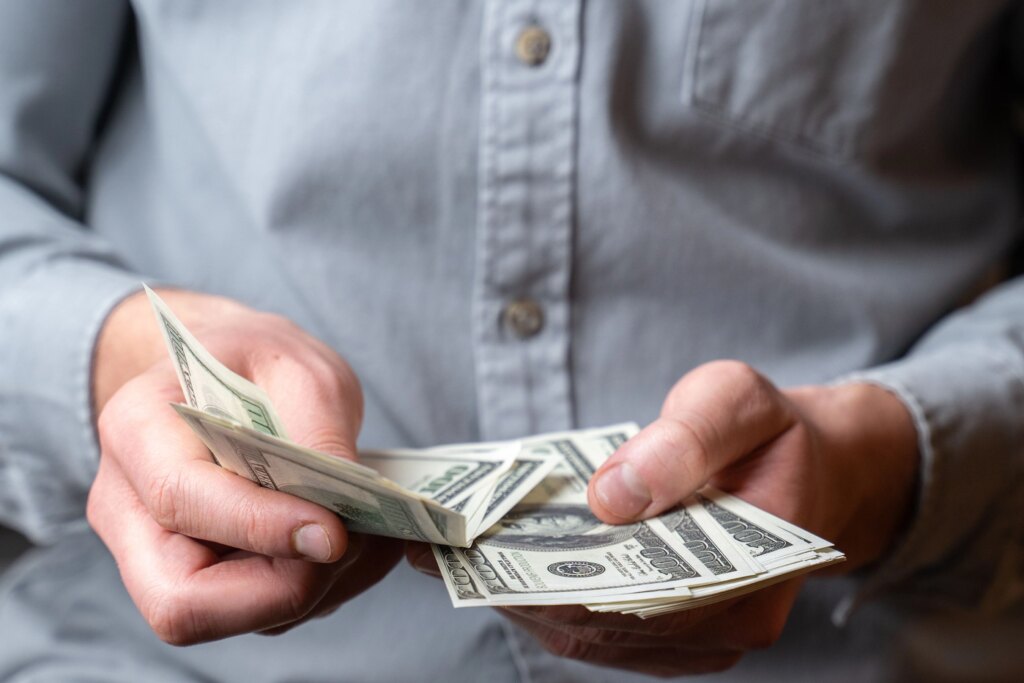 We'll cover the following below:
Amazon seller account fees for each plan (Individual Sellers vs. Professional Sellers)
Fees you pay if you ship your orders yourself (FBM – Fulfillment by Merchant)
Fees you pay if Amazon ships your orders for you (FBA – Fulfillment by Amazon)
How much commission Amazon charges per sale (Amazon listing fees)
Miscellaneous fees
Our Profitability Calculator (To help you figure out how much you'll actually profit per product)
Read on to learn about the true costs of being an Amazon seller. Remember: knowledge is power.
Choosing Your Seller Account Type (And What It Will Cost You)
When you first sign up as an Amazon seller, you'll have to choose between an Individual or Professional account, or "selling plan." Below we discuss the pros and cons, and each Amazon seller account cost.
In general, Individual accounts are best for new sellers or 'one-off' sellers, while Professional accounts are for those who want to establish a business.
Individual Seller Accounts:
Do not pay a monthly subscription fee
Pay a flat per-item closing fee of $0.99 in addition to referral fees (commission fees) based on percentage of final sale
Are limited to 40 units sold per month
Do not have access to several features such as sponsored ads, additional product categories, and other tools/options
This is ideal if you are new to ecommerce and/or would like to test out/gain familiarity with Amazon Seller Central (Amazon's selling platform) before jumping into a Professional account
Professional Sellers:
Pay a monthly membership fee of $39.99
May sell an unlimited number of units per month
May apply to sell in additional product categories
Have access to integrated Amazon tools like in-platform advertising, bulk uploads, promotions, and more
This is ideal if you are familiar with Amazon or e-commerce (or have done your research accordingly) and plan to establish/grow an Amazon business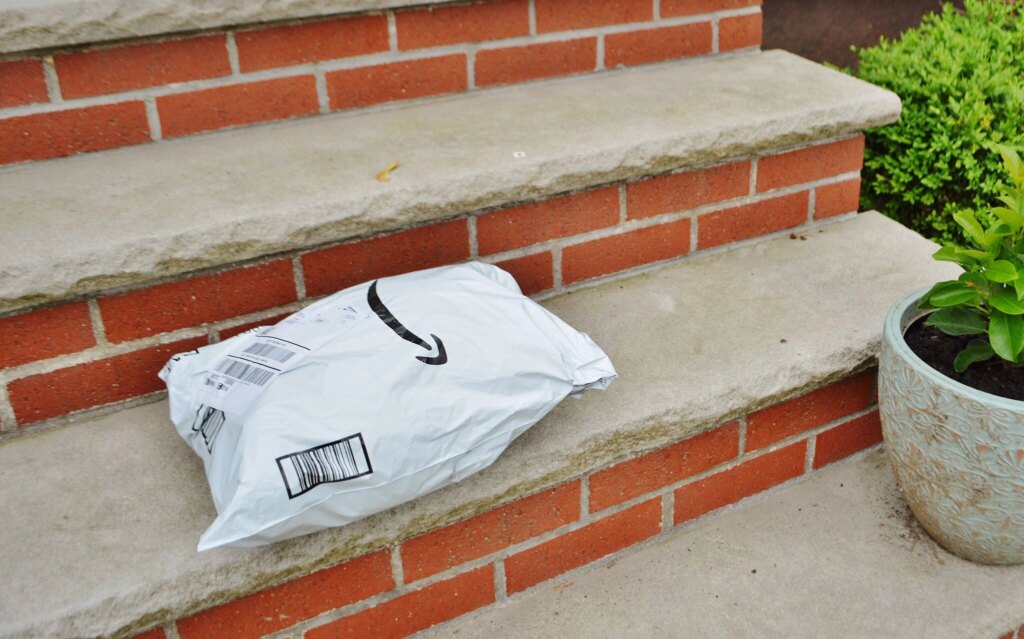 Amazon FBM Fee (Fulfillment by Merchant)
What is FBM?
FBM stands for "Fulfillment by Merchant" – you as a seller fulfill your orders yourself. You are responsible for storing your own inventory, and packing/shipping items when customers place an order for your product on Amazon.com
How Much Will You Pay in Shipping Fees if You Ship Your Orders Yourself?
Referral (commission) fees – a percentage of the item's total sales. We cover referral fees in a separate section further down
Shipping costs:

If you have an Individual Seller account, Amazon credits you shipping costs in an amount they predetermine based on product category, size, and weight

If the amount they set is less than how much you will pay to ship the order, you may wish to consider integrating that additional cost into the sales price

If you have a Professional Seller account, you can set your own shipping costs
Amazon FBA Fee (Fulfillment by Amazon)
What is FBA?
If this is your first time hearing "FBA" (or if you need a refresh), FBA stands for "Fulfillment by Amazon."
As an FBA seller, you send your inventory to an Amazon warehouse or fulfillment center. Amazon then stores, picks, packs, and ships your orders directly to customers when customers buy your product on Amazon.com.
Amazon also handles the majority of customer service issues, especially those concerned with shipping and delivery. You can still provide direct customer service to your customers, but the bulk of issues like returns will go through Amazon first.
How Much Will You Pay in Shipping Fees if Amazon Ships Your Orders For You?
Referral (commission) fees – a percentage of the item's total sales
FBA fulfillment fees – based on size and weight. This is the fee for having Amazon handle shipping and logistics (instead of you shipping orders yourself via FBM).
Monthly storage fees – typically based on volume (cubic feet) and length of time in storage at an Amazon fulfillment center
Is the Shipping Fee I Pay is the FBA Fulfillment Fee?
Basically, yes.
Note that the shipping fees you'll pay – known as FBA fees – are separate from commission fees (again, known as referral fees). FBA fees are the cost you pay for the convenience of Amazon handling the shipping/fulfillment part of the process.
Fulfillment fees are based on the package weight and dimensions. It should be that simple, but it isn't.
Outgoing Weight Matters
First off, what they count as "weight" means the outgoing shipping weight – aka, how much your product weighs when it is packed and shipped. That means Amazon will add the weight of whatever packaging they put your product in – a padded envelope or shipping box, most likely – to the weight of your product, and calculate your FBA fees based on that.
So if you send in a product that weighs 1 lb, they may add 4 oz of packaging to the product, total your outgoing shipping weight as 1 lb and 4 oz, and then bump you into a higher fee tier than you initially thought you had.
FBA Fees Are Categorized By Weight and Dimension Tiers
That's the second part: fees are divided into tiers based on package weight and dimensions, so if your product is like the above example and gets nudged into a higher weight tier by just a couple of ounces, the difference may be a few cents – or a few dollars.
The third part is (and we're getting a bit granular here, but it's best you know now), dimensions aren't based purely on the plain dimensions of your box – aka if you take out a tape measure and measure its length, height, and depth.
Amazon follows what most shipping companies do and takes dimensional weight into account.
Dimensional Weight Matters
Dimensional weight currently applies to products weighing 1 lb and over.
Dimensional weight on Amazon (and UPS and FedEx, among others) follows this formula:
(Length x width x height) / 139 = dimensional weight
Example:
A 8" x 8" x 8" package that weighs 5 lbs vs a 10" x 12" x 16" package that weighs 1 lb. Intuitively, the 8" square box should cost more to ship since it weighs 4 lbs more than the 16" box, correct?
But if you take 10 x 12 x 16 and divide that by 139, you get 13.8 – meaning the dimensional weight is 13.8 lbs!
According to Amazon's early 2021 FBA fees, the 8" square box has an FBA fee of $4.90 while the other package would have an FBA fee of $12.82!
So, lighter doesn't always mean less expensive.
Rather than post the exact fee tables here, here is the link to the fee tables on Amazon's info pages, as the fees do change periodically (about once a year).
FBA Inventory Storage Fees
As an FBA seller, you will also be charged for storing your inventory at Amazon. So, while this doesn't quite fit under "FBA shipping fees," it's still a fee unique to FBA selling that you need to be aware of.
The inventory storage fee is based on the daily average volume for the space your inventory occupies in Amazon fulfillment centers. The volume measurement is based on unit size (including your packaging, but not their shipping packaging – basically how it looks sitting on the warehouse shelf).
January – September
Standard Size: $0.75 per cubic foot
Oversize: $0.48 per cubic foot
September – December
Standard Size: $2.40 per cubic foot
Oversize: $1.20 per cubic foot
There are also long-term storage fees to be aware of – these begin to accrue if your inventory does not move for over 365 days. See the breakdown of Amazon long-term storage fees here.
What is a Referral Fee and How Much Do You Need to Pay?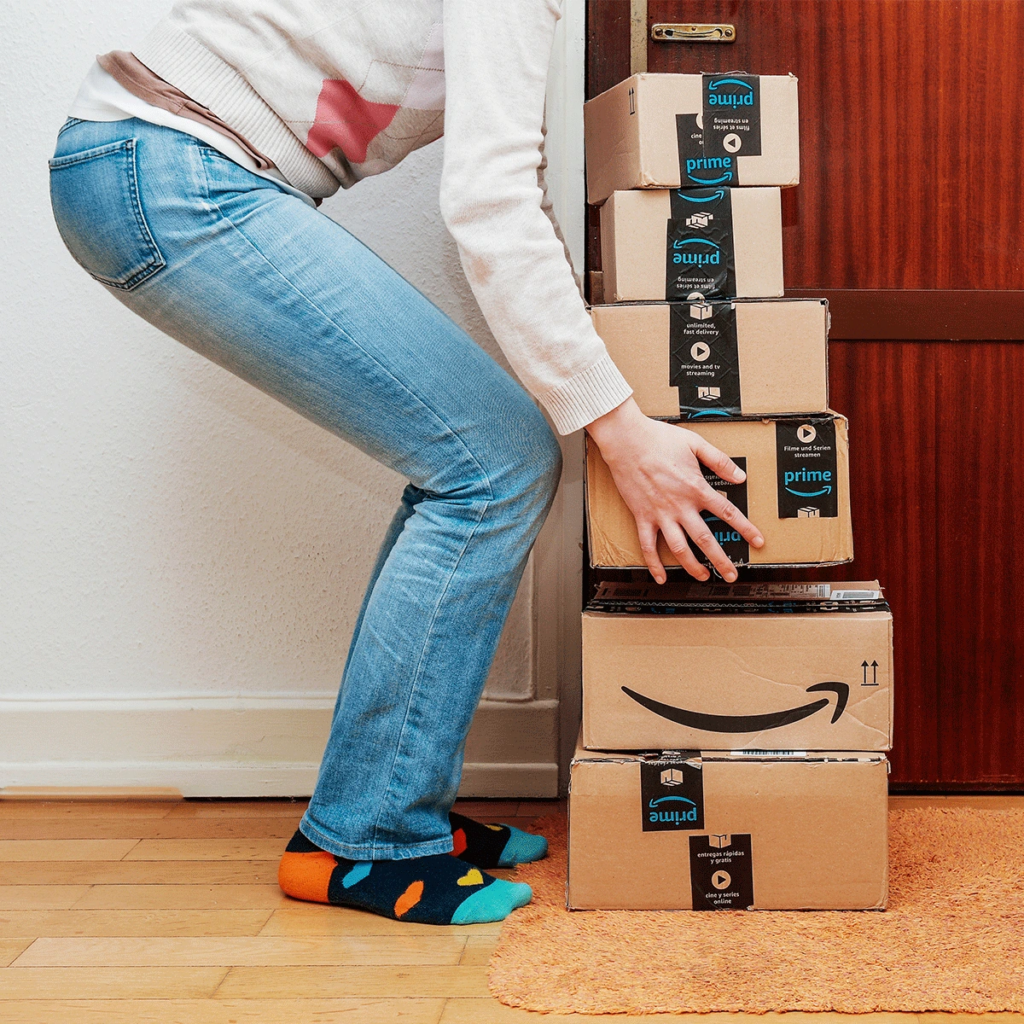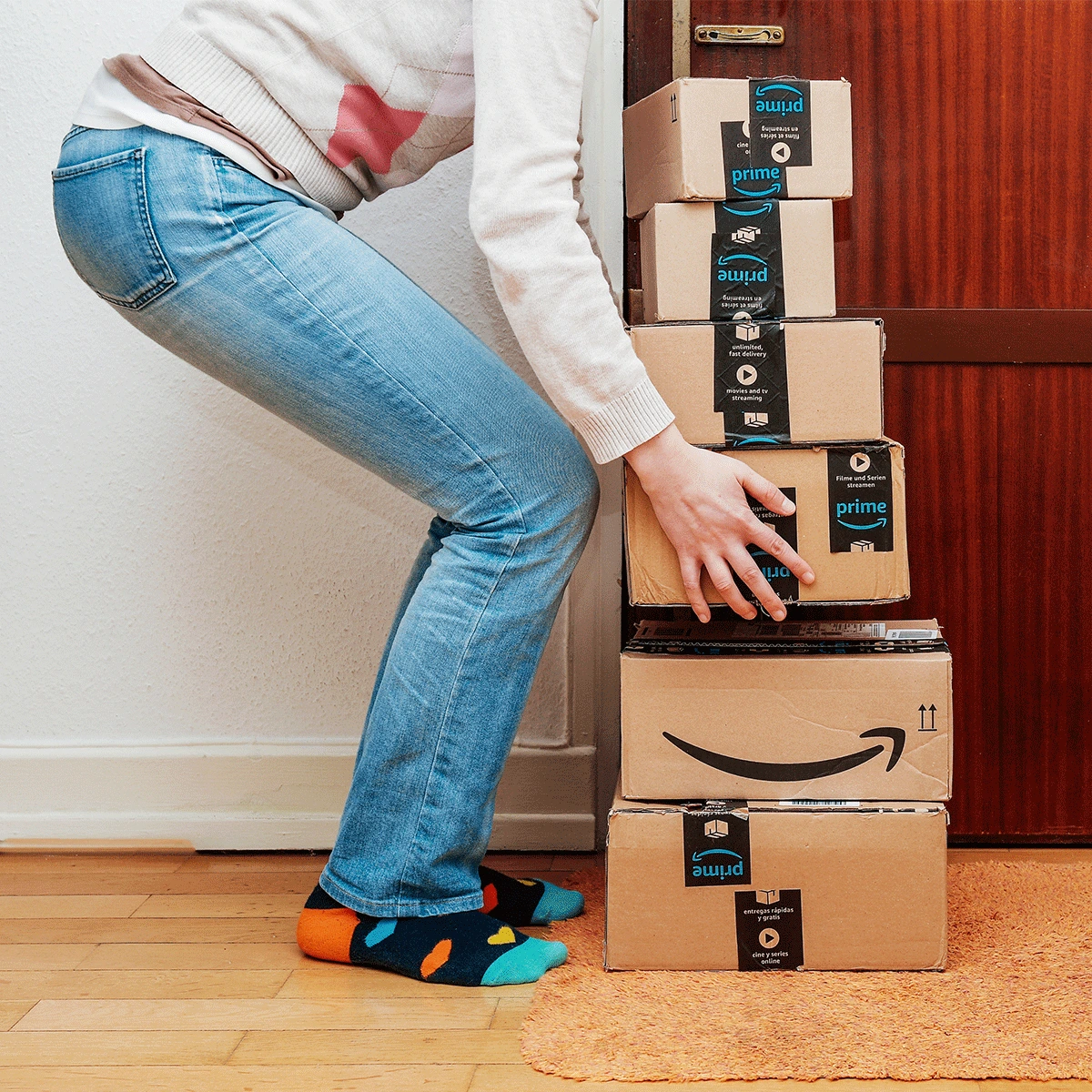 Any sale you make on Amazon comes with a referral fee (also known as Amazon listing fees, selling fee, closing fee, or commission fee), regardless of what type of seller account you have or shipping method you're using.
Commission fees (known as "referral fees") are based on the TOTAL SALES price, which includes shipping charges (if any).
For example, if you are an FBM seller and charge $5 for shipping, that $5 will be factored into the commission percentage Amazon takes. Make sure to keep this seller fee in mind when determining your sales prices.
Total sales also mean that, if you sell your item at a discount due to a coupon code, promotion, or other discount, your referral percentage will be based on that discounted price.
Referral fees generally depend on the product category, with a few caveats.
Referral fees tend to change every year, so again, here is the live link to the current referral fees.
Miscellaneous Amazon Seller Account Fees
Administrative Refund Fees
Amazon will refund you your referral fee MINUS 20% of the referral fee OR $5.00 (whichever is less), should you refund a customer for an item for which you have already been paid.
So essentially you're paying a 20% of shipping cost Amazon seller fee.
High-Volume Amazon Listing Fees 
This applies to sellers with several thousands of SKUs. Should you have multiple active (non-media) listings with no selling activity for over 12 months, Amazon charges you $0.005 per listing for the cost of maintaining a catalog entry. This only applies after the first 100,000 listings/ASINs.
Rental Book Service Fees
This Amazon seller fee is $5 per rental textbook listing.
Helium 10's Profitability Calculator
For an easy way to forecast your potential Amazon fees for a product you have in mind, check out one of the tools for Amazon sellers Helium 10 offers, the Profitability Calculator, which is part of our FREE Helium 10 Chrome Extension.
With this calculator, you can navigate to any listing inside Amazon and use that listing to predict how much YOU could make selling something similar. The Profitability Calculator takes into account factors such as Amazon FBA fees, the current Amazon referral fee schedule, current monthly storage fees, item weight, landed cost, and more.
The example screenshot below shows ROI and profits based on a $7.84 manufacturer cost, $200 freight cost per cubic meter, and estimated storage/sell-through rate.
The calculator's referral fees are determined automatically by product category. Other fields are also populated automatically based on available Amazon listing data, but you can customize these entries as desired.
Download the Profitability Calculator for free and try it yourself!
Helium 10's Profits
See the bigger picture with Helium 10's Profits tool.
Whereas the Profitability Calculator is geared towards calculating Amazon fees on an item-by-item basis, Helium 10's Profits lets you get an overview of your sales data, including gross sales, net profits, ROI, and more based on your Amazon fees, manufacturing costs, and other details you set.
The tool also displays historical data over different time periods, from one day up to one year, or any time range you determine.
Don't get tunnel vision just focusing on your total sales. Know how much you're really making by taking into account Amazon fees, landed cost, and other fees.
Go Forth And Conquer
That's a lot of numbers. We know. That's why we're proponents of studying your market very carefully and conducting product research long before you even start selling.
Choosing between FBA or FBM is often a question of convenience vs. costs. FBA brings the convenience but at a higher cost; FBM puts more of the legwork on you but with potentially less fulfillment fees (if fulfilling yourself or at your own 3PL is less expensive).
Either way, get out there and start #CrushingIt!
Frequently Asked Questions
Achieve More Results in Less Time
Accelerate the Growth of Your Business, Brand or Agency
Maximize your results and drive success faster with Helium 10's full suite of Amazon and Walmart solutions.