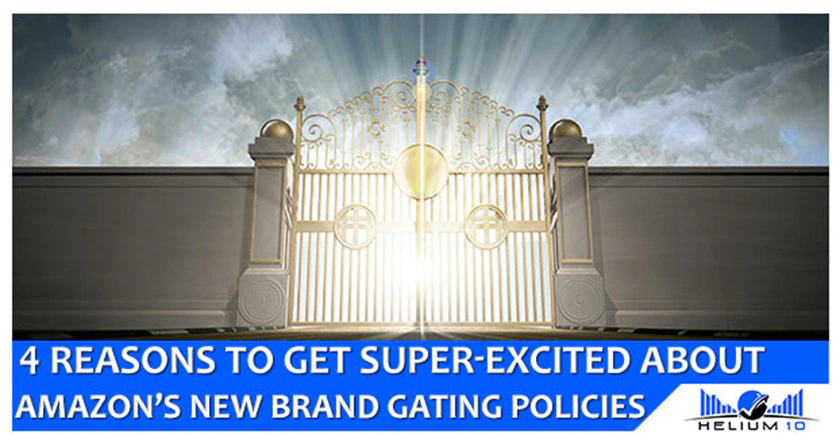 4 Reasons Why Private Label Sellers Should Get Very, Very Excited About Amazon's Brand Gating / Restriction Rollout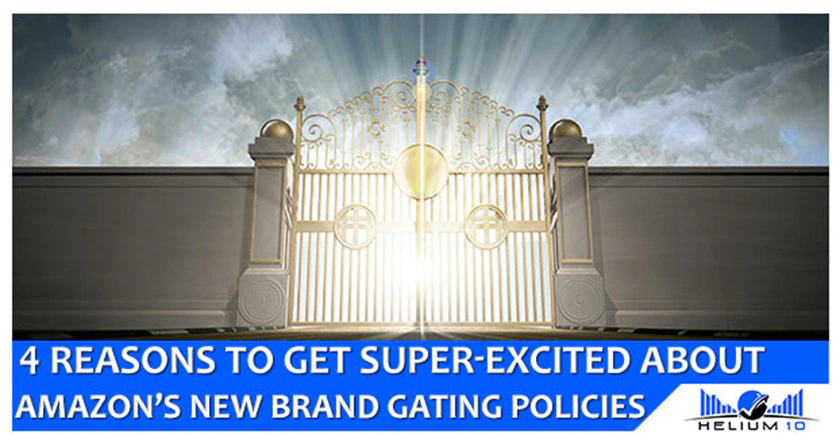 You've likely heard the rumblings throughout Amazon seller communities by now. Amazon appears to be proactively rolling out "brand restrictions" across its platform for private label sellers. Amazon Brand restrictions, also known as "brand gating," no longer appear to be exclusive to the "big brands," like Burberry, Juicy Couture, Logitech, Adidas, Lego, Nike, Sony, and Nikon. While this could mean bad news for online and retail arbitrage sellers, it's just additional ammunition in the private label seller's arsenal in kicking counterfeit sellers to the curb.
So, private label sellers, you can get excited. But first, let's get some basics out of the way…
First, what is "brand gating" or "brand restriction?" Brand gating/brand restriction means that third party sellers are not allowed to list against certain "protected" brands on the Amazon platform, even if they are "ungated" in the category. Brand owners, particularly famous and /or "high-end" brands, can request that Amazon exclude other sellers (i.e., sellers that are not owners of that particular brand) from selling that brand on the Amazon platform.
Sometimes, the entire brand is restricted. Sometimes, the Amazon brand restrictions are limited to certain ASINs, perhaps those that have been particularly susceptible to counterfeit activity. Non-brand owners may be able to list against these restricted brands if they can provide documentation from the brand-owner (or "manufacturer") indicating that they are in fact an authorized online reseller for the gated products.
What do we know so far about Amazon's recent brand gating/restriction rollout? We already know that Amazon has restricted or gated certain luxury or high-end brands for some time now. It's becoming more clear right now that even some "smaller" private label brands are now restricted, apparently without having ever asked Amazon for such protections. Amazon appears to be proactively rolling out some brand restrictions organically. We also know that, in some circumstances, Amazon will set up brand gating around a private label brand upon request by the brand owner.
Whether it's happening organically or at the request of the brand owner, this is great news for private label sellers! Why would you, as a private label brand owner owner, have any interest at all in requesting brand gating for your private label brand? Here are the top 4 reasons why you should be super excited about Amazon stepping up its game to help private label sellers:
Brand gating stops counterfeiters in their tracks! If you've been particularly susceptible to counterfeit sellers hopping on your Amazon listing, you definitely want to consider working with Amazon to get your brand gated. Keep in mind that brand registry does not necessarily "equal" brand gating. Brand registry gives you more control over the content of your listing. And again, "brand gating" is an internal system Amazon uses to set up invisible "walls" around your brand so that unauthorized sellers (from willful and egregious counterfeiters to the most innocent of retail arbitrageurs) cannot list products for sale on your listings.
The customer experience is very important to Amazon, and you can benefit from Amazon's concerns for its sellers by taking advantage of brand gating if possible. Consumers who end up "duped" by purchasing counterfeit products are not going to be happy. Setting up brand restrictions around your brand leads to not only happier Amazon customers, but also fewer counterfeiters. We're all getting exhausted having to send cease and desist letters to counterfeiters and take down notices to Amazon. If you can get your brand gated, this step will alleviate a lot of rogue seller problems.
Too many sellers on your branded Amazon listings devalues your products. As a brand owner, you do not want the perceived value of your brand to be decreased or tarnished by allowing a bunch of third party sellers to list on your branded listings. Furthermore, once other sellers see just a few sellers on a listing, they often mistakenly think it's a generic listing and will add their generic products to your branded listings. It's like opening the floodgates, and before you know it, you have a bunch of random sellers on the listing you created. Getting your brand gated will impede this type of activity.
Gating your brand will help alleviate safety concerns. While you may not sell supplements or fire-prone hoverboards, any time you sell a product on the Amazon platform, you could be susceptible to product liability. Keeping low-quality counterfeit products off of your ASINs will help limit your liability. Think they can't come after you because the defective product didn't actually originate from you? You better bet an attorney is going to go after everyone on that listing. That's just one less headache for you to have to worry about.
Also, consider the fact that you, as the brand owner, want as few hands as possible in the supply chain. The potential for resellers to tamper with or alter products in some way could harm not just your brand image, but a buyer as well.
You're going to have happier and more satisfied customers and better reviews! We know that Amazon is all about the customer experience. Unfortunately, when customers purchase off of your listings and end up with a product that didn't come from you, the brand-owner, all possibility of quality control has flown out the window. A customer who receives counterfeit or defective goods, or goods "not as described," will leave negative reviews, which, unfortunately, could be attributed to you and your brand. And it's very difficult to get negative reviews removed, thereby impacting your seller metrics. Brand gating will serve to prohibit this from happening.
Of course, you could sit around and wait to see if Amazon gates your brand organically. But I wouldn't count on that happening anytime soon, especially considering the fact that there are just so many unknowns with respect to brand gating in general.
I know what you are asking now. Am I eligible to get my brand gated? And, if so, what do I need to get my brand gated?
If you want to proactively request Amazon to gate your brand, your private label brand must first be a part of Amazon's Brand Registry Program. (So, if you haven't done that…what are you waiting around for?)
Amazon also wants to see that you have a protectable brand. Although there is no confirmed requirement from Amazon, I strongly suggest that you have at least a pending use-based trademark application or a registered trademark with the United States Patent & Trademark Office ("USPTO") to substantiate your brand claims and ownership before you even request brand gating.
Further, Amazon wants to know what, if any, problems you've had with counterfeits in the past. This information will help Amazon determine internally whether certain listings are or have been more susceptible to counterfeit activity. And it will help define the perimeters of the protection around the brand. For example, for some brands, the restrictions are limited to specific ASINs. For other brands, there may be a universal listing restriction for all items of the brand. And finally, for some brands, you can list items in "used" condition, but not as "new." At this time, it does not appear that brand owners have any control over the scope of protection.
If you are a private label brand owner, I strongly suggest you proactively check to see if you have been included in Amazon's organic rollout of brand gating. Make sure you log out of your Amazon account, and then check several of your ASINs. Do you see a "Have one to sell" option on your listing? If you haven't already requested your brand to be gated, and if you do not see this option on your listing, you might be one of the lucky brand owners who has received the benefit of being organically granted gating for your private label brand!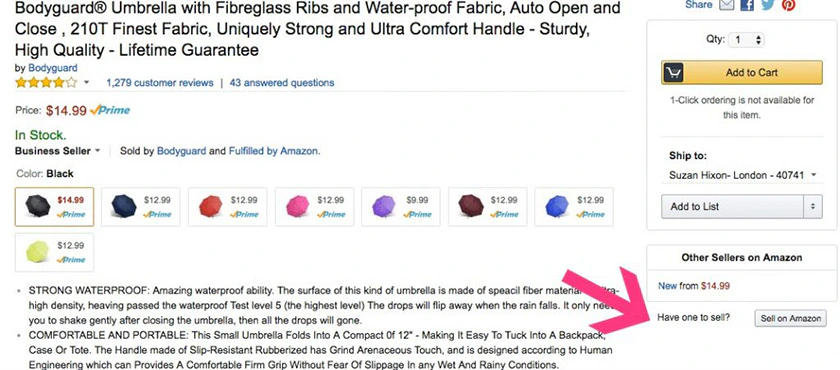 You may also want to ask a fellow seller to see if he can list a product against your ASIN in his Seller Central account. Have your seller buddy select "Add a Product" in their Seller Central account, and then submit your ASIN. At that point, your friend could encounter a notification that they need the approval to list. This could mean that you are "Brand Gated."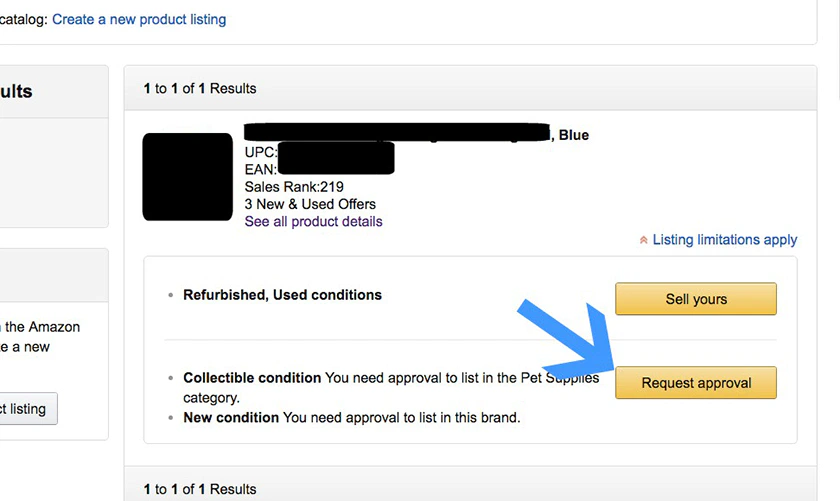 Has your brand been proactively gated by Amazon? Tell us your findings here in the comments!
Achieve More Results in Less Time
Accelerate the Growth of Your Business, Brand or Agency
Maximize your results and drive success faster with Helium 10's full suite of Amazon and Walmart solutions.