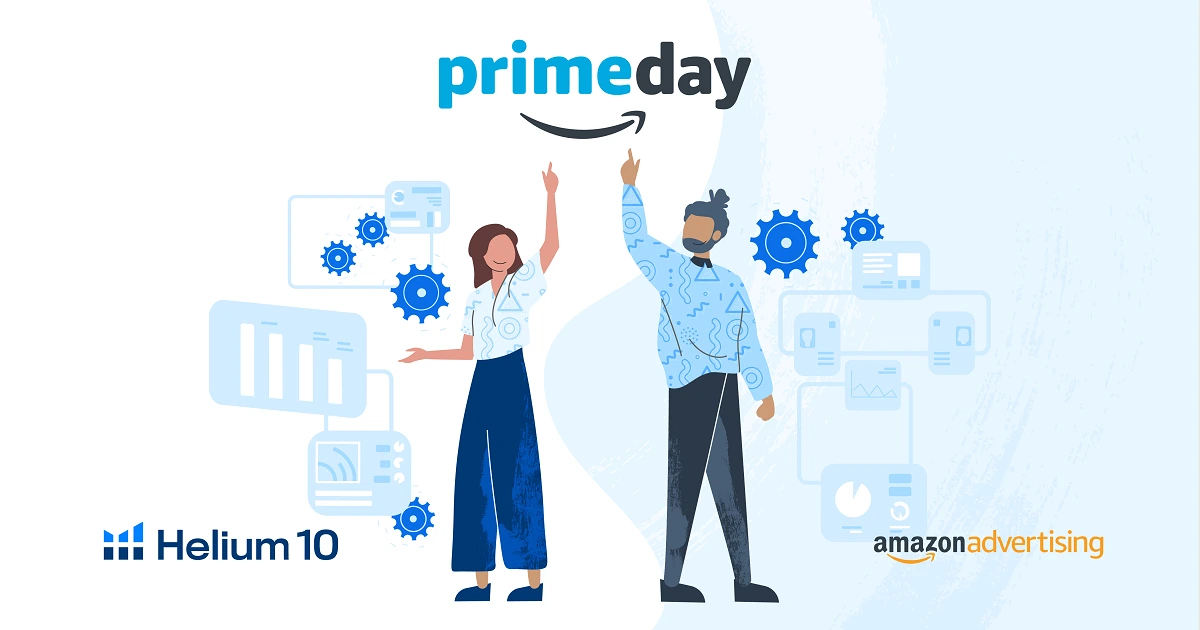 Last-Minute Preparations for Prime Day: Do Not Miss This Live Webinar!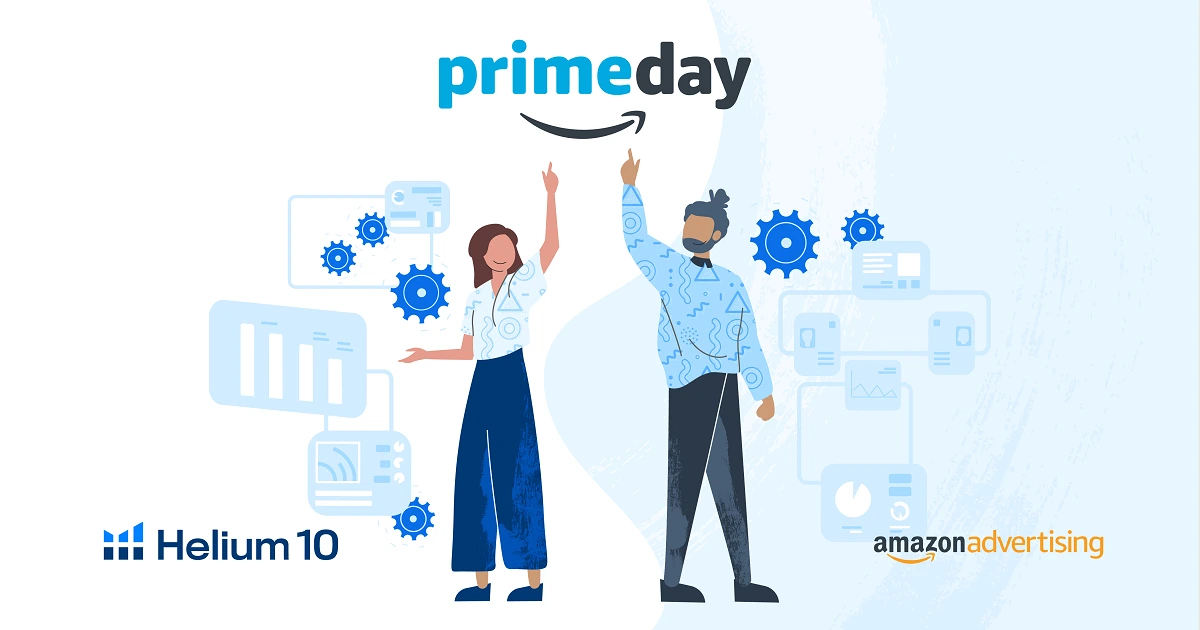 Prime Day is once again right around the corner: June 21-22!
Seeing as this is the biggest day of the year for many Amazon sellers, we know a lot of you are most likely scrambling to get your listings and ad campaigns into shape. But we don't want your Prime Day experience to be scrambled, we'd prefer things over easy.
That's why on Thursday, June 17th at 11 AM PST, we are bringing you the 2021 Prime Day Webinar, hosted by Helium 10 and none other than Amazon Advertising themselves!
This webinar will be a live, one-time-only event, with no recorded versions after the fact, so don't miss it!
Join Brian Monk from Amazon Advertising Business Development, Vince Montero, Helium 10's Sr. Advertising Product Marketing Manager, and Karyn Thomas, Helium 10's Listing Optimization Strategist & Brand Evangelist as they streamline the Prime Day "musts" you need to have in place to make that flawless first impression with customers.
Why You Don't Want to Miss This
Over 175 million products are purchased on Amazon during the Prime Day event, worldwide.
Prime Day is the one day a year that your product will appear most attractive to online shoppers looking for a steal. You need to take advantage of their attention!
This is a rare opportunity for you to hear from an actual Amazon Advertising representative (who knows the platform better than anyone) and Helium 10 experts (who know the listing optimization and advertising tools better than anyone).
---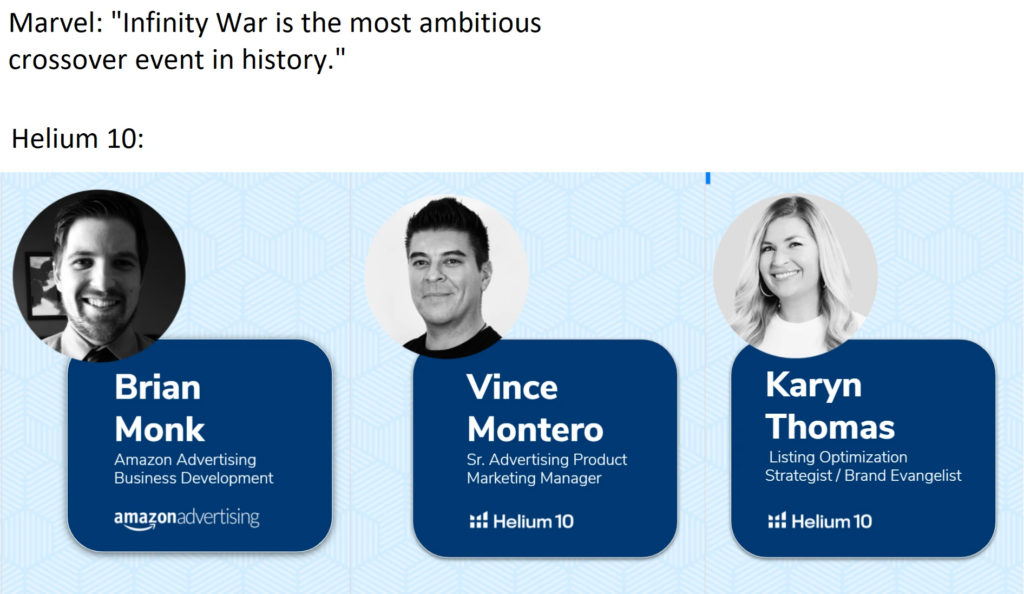 ---
We've come together to help you collect and capitalize on search traffic during Amazon's biggest day.
What We'll Be Covering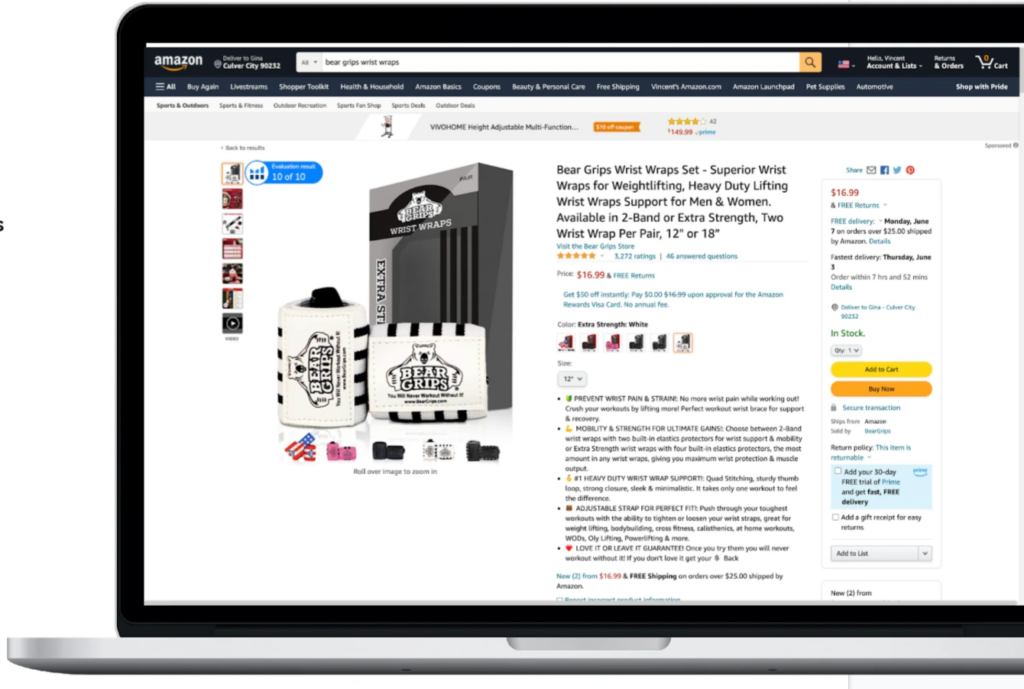 Listing Optimization
Remember that big important first impression we were talking about? It starts with your listing. Shoppers are not interested in buying your product, they're interested in buying what your product brings to their lives.
For Prime Day, we are going to show you how to tell your brand story through inventive written content and emotionally rich lifestyle images. You're about to take the main stage–we want you confident, poised for success, and radiating energy that says…
"I'm ready for my close-up, Mr. Bezos."
A New Way to Evaluate Any Amazon Listing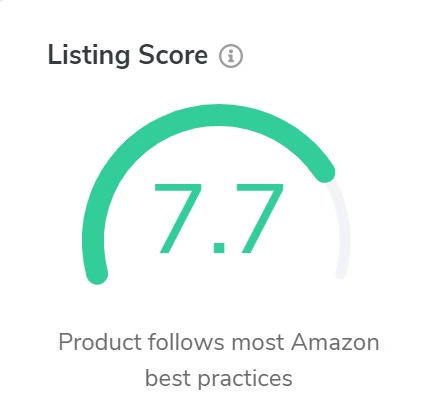 We're also excited to talk about a brand new Helium 10 tool that changes the way you scope out the competition. We don't want to give away too much too soon, but this tool takes everything you could ever want to know about a listing (your competitors' or your own) and organizes it in a convenient report card.
The only requirement? An ASIN.
Sponsored Display Ads: Know Before You Go
There is valuable real estate to be had on the Amazon search results page AND on other sellers' listings. We're here to illustrate the benefits of Sponsored Display Ads on Prime Day and to take a real-world look at the relationship between skyrocketing PPC sales and being purposeful with your ASIN targeting.

You may know you need to be running ads on Prime Day… but when during Prime Day should you be running them?
And what about after Prime Day? We'll show you how to take a look back after the whirlwind of Prime Day to see what you can learn about who viewed your product, and how you can tweak your strategy moving forward to hone in your targeting and increase sales.
See You There!
With less than two weeks left until Prime Day, we hope to see you at the webinar! At the very least it will be a great refresher (a Primer, if you will) to head into Prime Day thinking about the things that you should be focusing on first. At the very most, you'll be equipped with easy new strategies to dramatically boost your product ranking, traffic, and conversions.
The When: Thursday, June 17th at 11 AM PST
The Where: https://pages.helium10.com/reg-primeday-webinar
The Why: Prime Day preparedness straight from the source.
Remember, this event will be LIVE-ONLY, so make sure to grab your spot now. We look forward to having you with us!
Achieve More Results in Less Time
Accelerate the Growth of Your Business, Brand or Agency
Maximize your results and drive success faster with Helium 10's full suite of Amazon and Walmart solutions.