Leveraging VA's to Manage Amazon PPC – A Case Study
As your Amazon business grows, so will your team. On the fence about hiring a virtual assistant to help with PPC? You'll want to read this!
Originally published on: April 12, 2022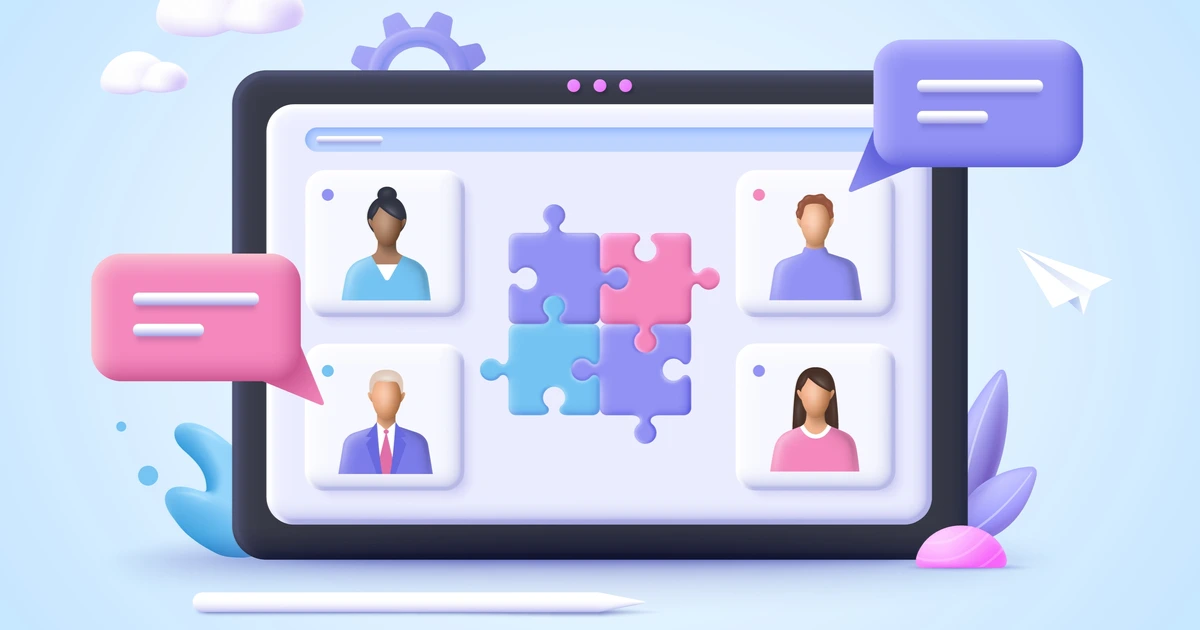 When you first start your Amazon business, it's considered best practice for most sellers to do everything on their own to ensure the core principles of selling on Amazon are understood. But when it's time to scale your Amazon business, doing everything on your own may become unfeasible. As your company grows, so will your workload.
But what if you can't afford to hire another employee?
That's where virtual assistants come in. To explore the benefits of hiring virtual assistants, we paired a seller with a virtual assistant (VA) company.
As most advanced sellers can attest, PPC can become time-consuming as the number of products and campaigns in a seller's portfolio grows. Since this is an area in which many need assistance, PPC was our focus for our VA experiment.
What is a Virtual Assistant?
A virtual assistant (VA) is a remote-based, contract worker who provides administrative, technical, or creative support. This role is well suited for the e-commerce industry because all assigned tasks are done online. Like other roles, virtual assistants can be employed on a full-time, part-time, or on an as-needed basis.
For this case study, we selected virtual assistants from VAA Philippines (VAA). We specifically chose this company because they focus solely on Amazon e-commerce and have over 5 years of proven experience.
What Services Does A Virtual Assistant Offer?
Typical tasks a virtual assistant might provide range from simple administrative tasks to more complex duties like PPC. The key to selecting a virtual assistant is ensuring that the VA is properly trained.
The virtual assistants we used for this study successfully completed VAA's month-long Amazon training course, learning critical skills in the daily operational needs of an Amazon business and familiarity with Seller Central. Once trained, the virtual assistants can competently manage many Amazon-related tasks, including customer service, emails, feedback, reviews, and refunds. They also handle a wide range of product listings and inventory management tasks, including creating and uploading product listings, monitoring daily lists, tracking inventory, product sourcing, handling of suppliers, and searching for new products.
PPC Campaign Management
PPC campaign management is a highly specialized skill. With VAA, their intensive training ensured we hired virtual assistants that could handle the quantitative and analytical requirements of PPC management.

The fully-vetted PPC specialists from VAA have expert knowledge of Amazon Sponsored Ads practices, including search term report analysis, keyword research (both manual and software-based), campaign creation and management, bid optimization, and strategic ACoS optimization.

Equipped with the knowledge of all existing functionality in Seller Central, carefully selected virtual assistants spent several months expanding their understanding of PPC management through Adtomic, with the ultimate goal of letting them manage an account on their own.

Understanding the basics of our Campaign Builder and Rules Generator in Adtomic were one of the key performance indicators within our study. We verified that the virtual assistants could properly use Adtomic and Seller Central and quickly set up and optimize an account within both platforms. The overall results speak for themselves. 
Case Study Results
Helium 10 user Net Savings successfully ran PPC campaigns through Adtomic on their own for almost a year. However, with a growing portfolio of products and a multitude of new campaigns launched per product, Net Savings began looking for additional help to manage their PPC. That's when we introduced them to VAA.
In order to test the virtual assistants, Net Savings decided to only give them a subset of 119 campaigns, labeled "H10," to work on. After an initial audit and the creation of some Adtomic rules, the VAs took full control on February 10, 2022.
For comparison, we reviewed the 30 days before they took on the account: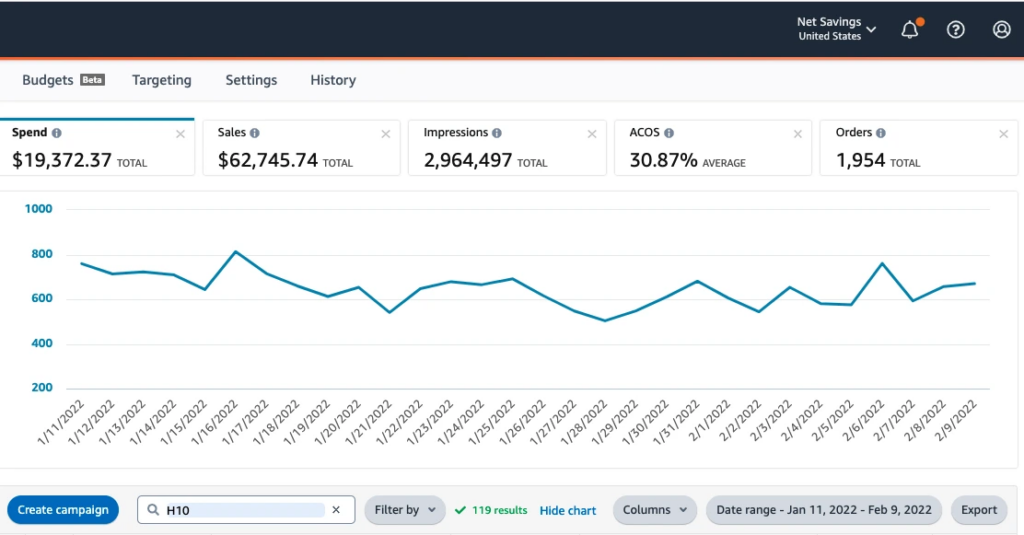 And then we reviewed the exact same set of campaigns 30 days after: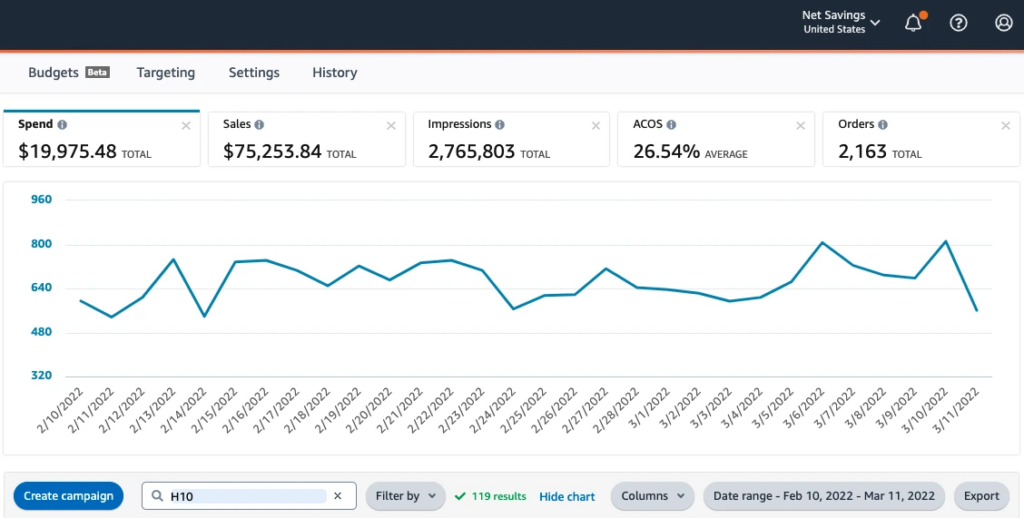 The initial 30 days show some promising trends. Although spend increased, the VAs helped achieve a 20% increase in sales while decreasing ACoS by 14%. This account is well on its way to the account holder's goal of 20% ACoS.

Of course, every account/product/niche is different. Although this is not a promise of success, these results are definitely signs that the account holder could entrust virtual assistants with the management of selected campaigns, alleviating any worries about letting go of the reins.
What Is The Top Benefit of Using a Virtual Assistant?
Time is your most precious asset as a business owner, so it's imperative that you use it wisely. If you're not careful, menial and repetitive tasks can overwhelm you to the point where you lose sight of the big picture. When you outsource effectively, you will have more time and energy to devote to the things that only you can do for your business.
Improving account performance or simply maintaining the same performance are sufficient reasons to hire a virtual assistant, especially for large, complex accounts.
Lastly, for those sellers that do not yet use Adtomic, fear not, these VAs are well-versed in manually managing PPC within Seller Central. Adtomic makes PPC management simpler, but you could begin to see traction with your existing PPC campaigns by introducing a VA.

For those interested in learning more about VAA, feel free to reach out to them and schedule a call. Just let them know Vince Montero sent you. 😉