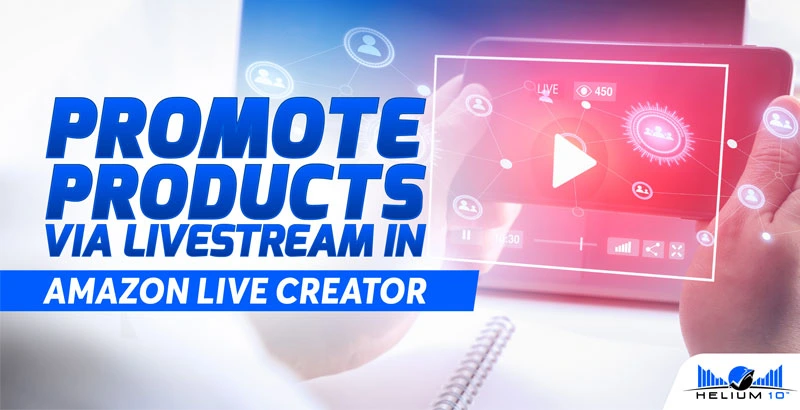 Promote Your Product Via Livestream Video with Amazon Live Creator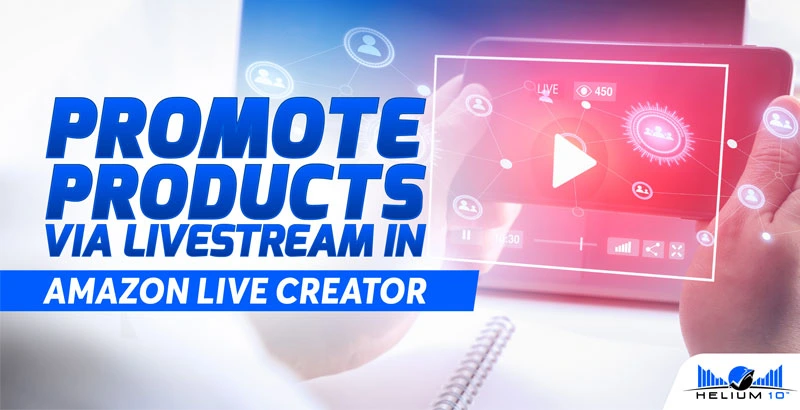 Amazon has created a new app that allows sellers to host live stream product promotions, Q&A sessions, and more!
Amazon sellers now have a new tool in their arsenal for reaching customers and promoting their products much more effectively: Amazon Live Creator!
Now available for download in the App Store for iPhone users (availability for Android and Google phone users is unclear at this time), the Amazon Live Creator app will allow private label sellers to create new video content for their products that will be linked directly to their Amazon listing pages.
How Amazon Live Creator Works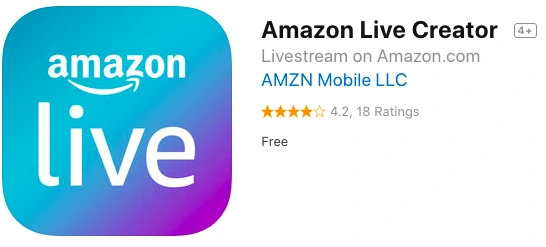 With this new content option, you can bring much of your product listing to life through both promotional video and live streaming. Here are some of the ways you can use Amazon Live Creator effectively:
Elaborate on your brand story and share why you started your company to establish better emotional connections with customers.
Hold Q&A sessions live to answer queries customers may have about your product(s).
Create more elaborate demonstation videos of your product in action to show off specific features and situations in which your product is well suited for.
Create unique content that is specific to your product niche that customers may find helpful or interesting to assist you in making more sales.
The purpose of this new Amazon Live component is to give you more access to your customers and the ability to interact with them more easily. You can live chat with people, and they can chat with one another to create a discussion centered on your product. If you want to boost your stream on Amazon Live, you can pay for better placement on Amazon.com/live.
During the livestream, you can position links to your relevant product listings right next to the video player. This way, customers can get to your listing(s) more quickly and make a purchase with as few steps in between as possible so you can generate sales around your livestreams.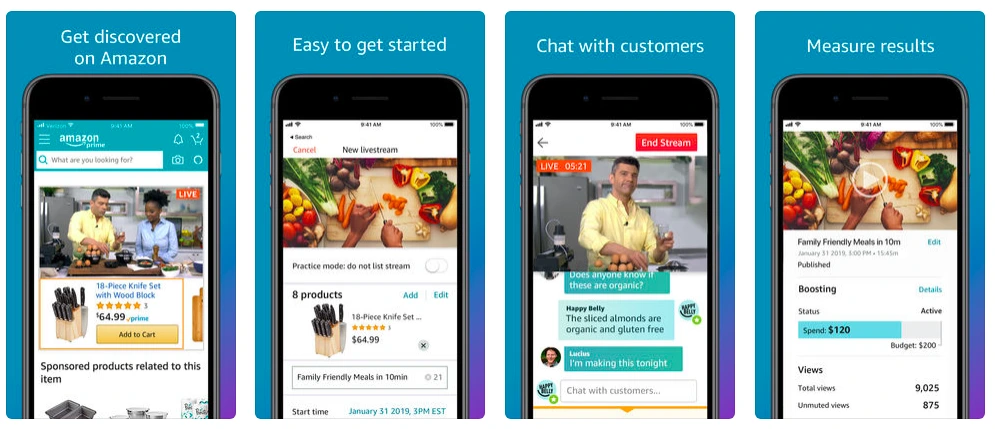 By using the mobile app, you can capture a livestream using your smartphone. Additionally, you can utilized high definition cameras for better picture quality by tying in a livestreaming encoder. You can check out the success of your livestreams as well with Amazon's built-in analytics system to see what you did right and what you can improve the next time around to capture more attention from customers and get more conversions.
Livestream videos you create can be found by customers on your product's detail page, your Brand Store (if you haven't created one, you should!), and on Amazon.com/live. Amazon Live Creator will be free to use, as will uploading videos via the service to your listing.
Who Can Use Amazon Live Creator?
Right now, the app is only available in the App Store for Apple products, though Amazon may make it available to Android and Google users at a later time. Additionally, you must have a Professional Seller Central account and be enrolled in Amazon's Brand Registry program to have access to Amazon Live Creator.
Since this is a new app, it does comes with some restrictions:
Vendor Central does not currently have access to this service.
Livestreaming from China, including Hong Kong, is not currently supported by Amazon.
How to Get Customers to Watch Your Livestreams
While you can certainly pay to have your livestreams featured more prominently on Amazon Live, getting the word out to different channels beyond Amazon can open up many opportunities to draw people in.
Make announcments on your social channels such as Facebook, Instagram, Pinterest, LinkedIn, or even your own website blog to tell potential customers about an upcoming livestream with the link embedded for easy access. Additionally, you can send the word out to your email list to gather more support.
However, you want to avoid spamming social channels, so make your annoncements tasteful and exciting. You may have better luck in drawing in new viewers if you do a livestream regarding a problem that people face that your product is meant to solve.
What do you think of this new option from Amazon to engage your customers more? Let us know your thoughts in the comments below!
Achieve More Results in Less Time
Accelerate the Growth of Your Business, Brand or Agency
Maximize your results and drive success faster with Helium 10's full suite of Amazon and Walmart solutions.