Read This Before Sending Your Amazon Cease and Desist Letter
Are there risks to sending out too many Amazon cease and desists? Consider the following before sending C&D's to chase "unauthorized" sellers off...
Updated on: October 10, 2022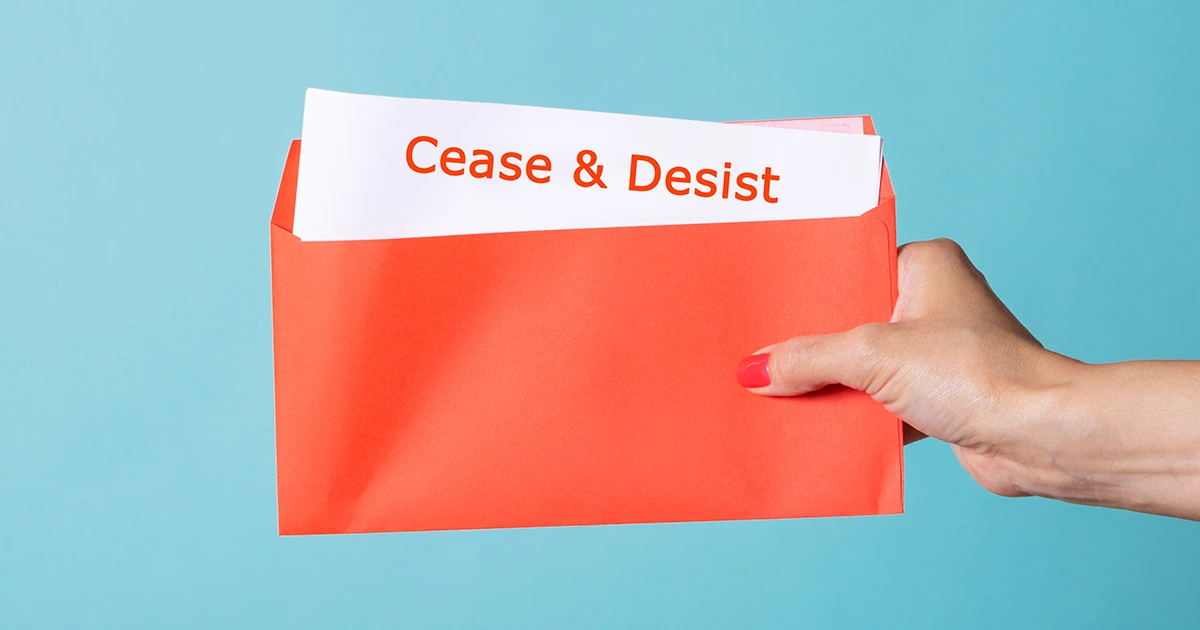 It is a popular and well-promoted idea to send an Amazon Cease and Desist letter to any seller who jumps on detail pages for your branded products.
Unfortunately, most public posts on Facebook groups and most conversations I've had with sellers demonstrate an almost total lack of understanding of the potential legal ramifications. So, if you are acting on behalf of someone else's brand as one of their "Authorized resellers" to help them fight off unauthorized ones, get sound legal advice first.
That's something you need to enforce through wholesale agreements, not through false counterfeit claims in Notice queues.
"Not authorized" doesn't translate into "verified counterfeit complaints" at Amazon, nor out in the world. Lacking a product warranty also doesn't mean the item's counterfeit. Your lawyer may convince you that it is, but will that hold up in court?
What are the Potential Downsides to Submitting Cease and Desists?
We understand that many "brand protection" agencies and certain law firms encourage a carpet bombing strategy to eliminate product resellers in a de facto "gating by aggression" approach. More time and effort appear to be devoted to threatening sellers, with less time devoted to the consequences of false IP infringement or fake counterfeit allegations.
Over time we've seen an increasing willingness by Amazon to act against chronic or repeat filers if their targets are able to defend themselves and counterattack.
For sure, Amazon Cease and Desist letters do produce the desired effect when sellers disappear immediately once they read the message, fearing that they may lose their account to a suspension.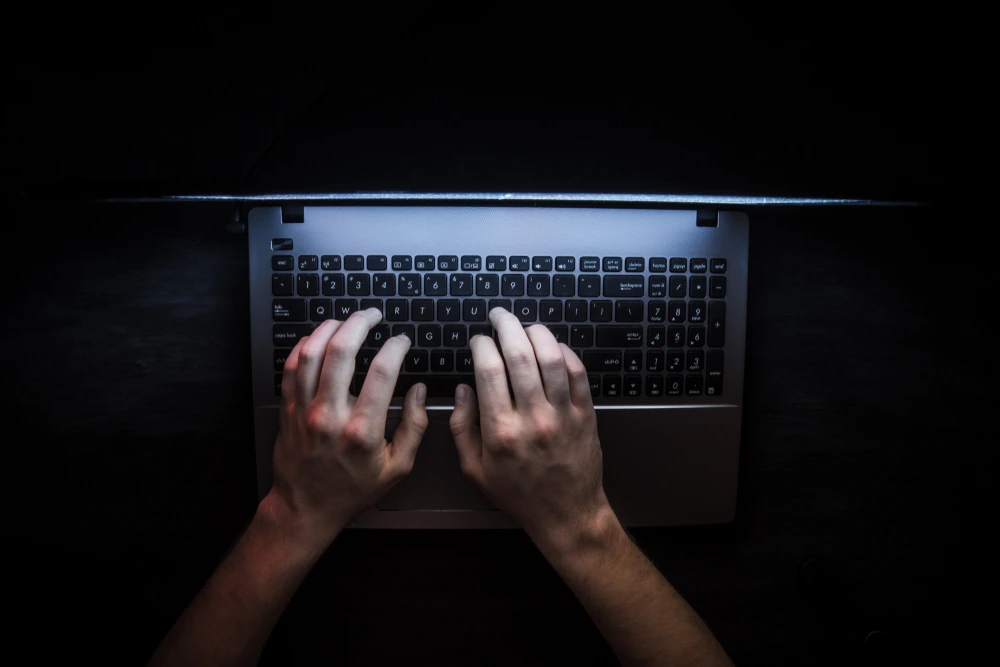 Other resellers ignore these and keep doing what they're doing, refusing to drop off a listing even with the threat of an IP claim or infringement notice sent to Notice Teams. They may come to regret that later if they're hit with unsubstantiated counterfeit allegations. But, increasingly, we've seen resellers fight back against brands who make these claims without any real evidence of a confirmed test buy. Often the brands have to settle the case out of court, given that lack of documented proof.
Top Risks of Cease and Desist Letters or False Allegations of Counterfeit?
I asked business and IP attorney, Casey Hewitt this question. She says:
If you send a Cease and Desist threat to another brand, it might make the people at the brand more likely to sit on their hands until you actually take the legal action threatened. If you are sending out lots of C&Ds that may be false or contain false claims, you could be opening yourself up to open- ended legal liabilities. Especially if you are doing something like sending counterfeit claims without making test purchases.

If you're not doing this on your own, there's a legal risk that may not always be known or explained by an attorney looking to profit from this kind of work.
Brands can be sued for defamation or tortious interference.
What kinds of countermeasures has Casey seen?
For sellers sending out spam C&Ds for various reasons (sending them to new sellers on a listing, etc.) it can be risky because the person receiving it can turn it around on you if they have the budget and the inclination to do so. Many Amazon sellers have sued brands and their agents for filing false claims through Amazon. You can put yourself into a position in which you have consented to the recipient's jurisdiction as well by sending them a Cease and Desist letter. If a claim in the letter is false, the claimant can be sued.

There are also Bar Association guidelines on background work the attorney is supposed to do about the nature of the claims and their truthfulness. The attorney, at least under the Bar Association guidelines, is supposed to refuse a request from their client to send an unethical or false C&D letter.
If Amazon sees copies of the Cease and Desists you sent to another seller and pairs it with a false counterfeit allegation, they will be less likely to take action on your future IP claims. They're already overloaded with these and actively look to reduce the load. Suspending a seller helps to discourage that behavior.
If unauthorized Amazon resellers on your listing are truly selling a counterfeit product against your detail page, they're not going to listen or care about an Amazon Cease and Desist. You're still going to have to do a test buy.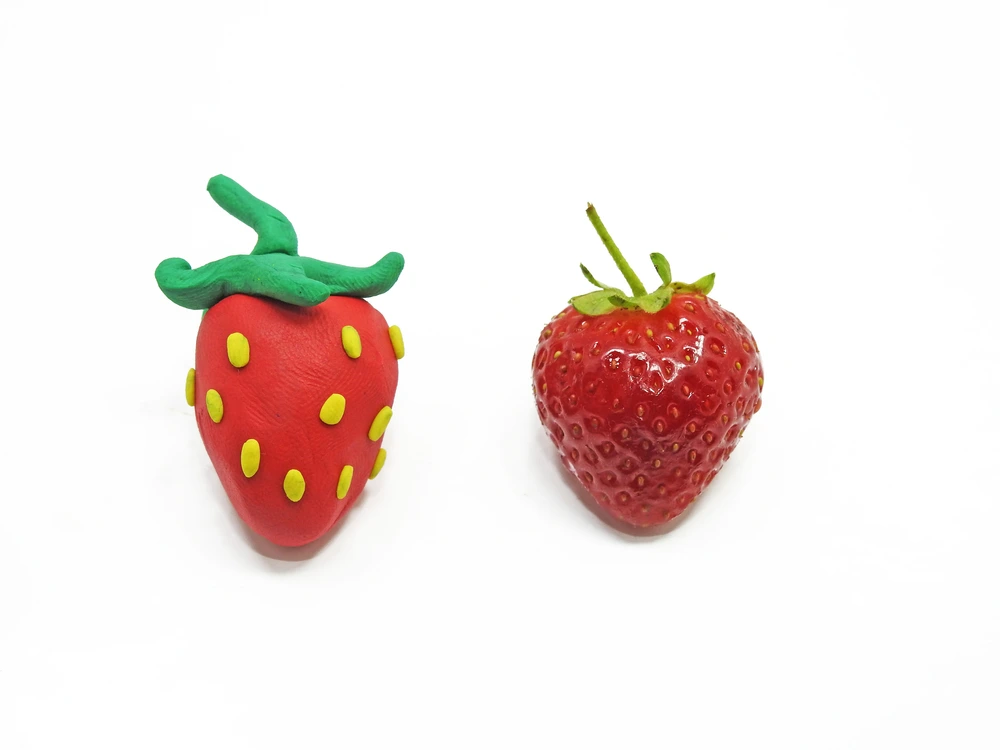 It is rational for companies to stop responding once they receive a quasi-legal threat until they receive the actual formal notice. An attorney will also look up whether or not a given sender of a cease and desist letter has a record of bringing lawsuits about these kinds of matters. If the firm/individual doesn't have a record of suing for these kinds of situations, it's a lot easier to just ignore the letters.

Because these filings are public, it's straightforward to determine if a threat is likely to be a bluff or a real threat. It is also relatively straightforward to see if they have filed similar cases if they have won or lost and on what terms that they may have won or lost.
I also asked Casey about the numerous brand protection agencies and law firms running around the Amazon space, pitching these services.
When companies allow their agents who may not be attorneys (for example brand enforcement firms) to send out cease and desist letters that may contain false claims, they are opening themselves up to massive risks.
That speaks volumes for anyone who needs to spend time building a long-term strategy related to keeping their Amazon business going without serious obstacles.
Frequently Asked Questions
Everything for your business on Amazon.
Find out more about our products by signing up or speaking with one of our
Customer Success representatives today. With us in your corner, you can enjoy
more sales and increased engagement from your Amazon business.
Chat with a Support Specialist