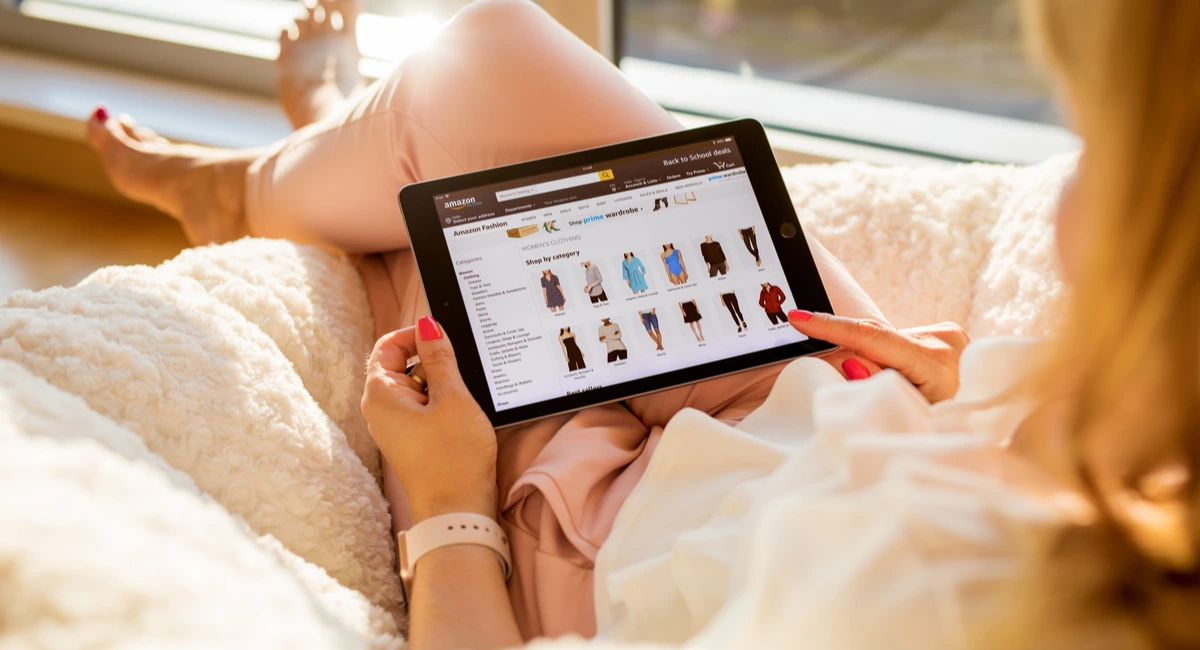 9 Products to Sell on Amazon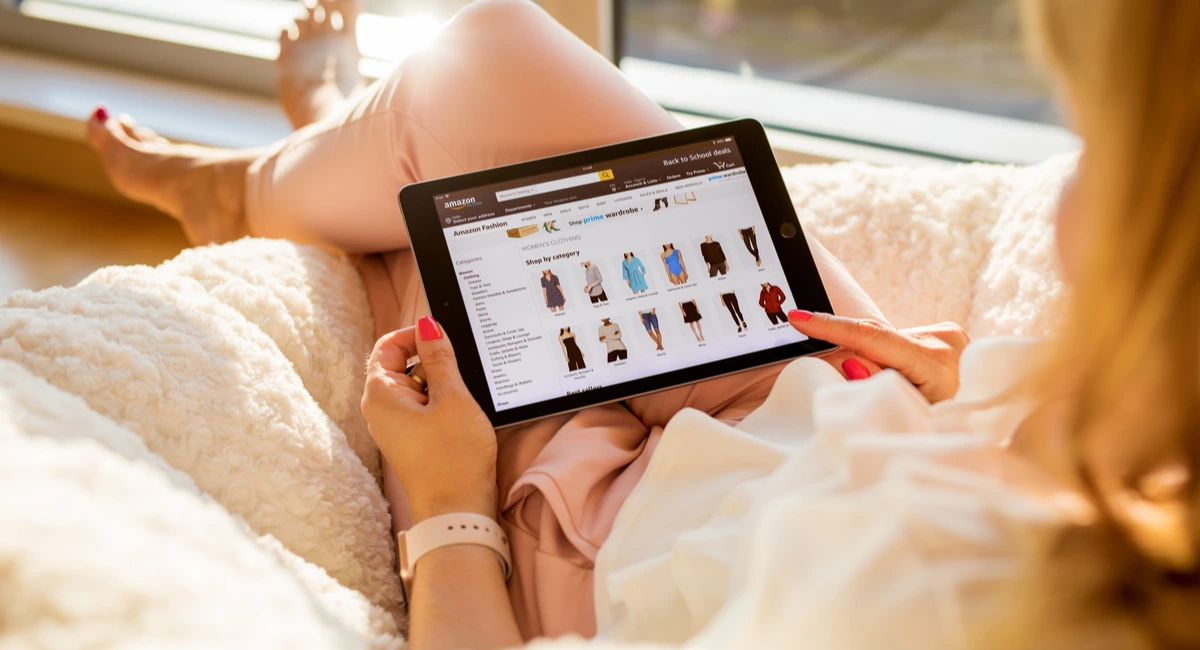 What are some of the best products to sell on Amazon? On Amazon, the success of your products has a lot to do with the research you conduct.
Many of the most popular products and categories on Amazon are already fully saturated. So, you need to be clever if you want to make a profit. To that end, we've created a complete list of the products most likely to be successful to help kickstart your product research.
Items to Sell on Amazon
What makes a product a good item to sell? The best items to sell on Amazon are things that garner a lot of interest but aren't highly competitive. Knowing what products to sell can help you rank number one on Amazon. Below are a few high-volume items that are currently trending to help you determine what to sell.
Blue light glasses
In today's world, people are constantly exposed to blue light through their phones and computer screens. Blue light glasses are specially designed to filter out potentially harmful light emitted from electronic devices. These types of glasses offer a unique selling opportunity because they are something that almost everyone needs nowadays and are typically available in many different styles.
To get started, source glasses that aren't already available easily on Amazon. Provide fast, free shipping by stocking directly in the Amazon warehouse rather than trying to provide fulfillment on your own.
Car covers
With 59% of people working from home due to the ongoing pandemic, individuals are choosing to drive less. For this reason, car covers can be a great product to sell–especially if they can be personalized or are made in fun designs. For example, if someone loves boating, tropical locations, dogs, or knitting, there's definitely a car cover for them. You can sell either a single type of car cover or car covers that are uniquely themed.
Consider working with a dropshipping company that lets you upload unique designs for products like one-of-a-kind car covers.
Fitness products
People make a personal commitment to getting fit every day. For many individuals, this means purchasing new equipment or clothes. Various people are also open to buying new fitness toys, books, and accessories to kick off their health journey. We recommend looking at some of the top-selling items in the Amazon fitness section and figuring out what interests you.
Try not to invest in products that are too expensive, such as thousand-dollar treadmills. Instead, focus on products with a low barrier to entry that someone interested in fitness would be willing to try out.
Games & puzzles
Most households buy new games semi-regularly. Games and puzzles are a great hobby, and since new games and puzzles come out all the time, there are a lot of selling opportunities. With games and puzzles, it's crucial to buy from the right supplier. This is because you need prices low enough to attract customers and make a profit.
Keep in mind that a lot of people buy name-brand games and puzzles, so you would be competing with the manufacturers of those products. However, items like chess sets can't be copyrighted and have a lot of variants that can generate visitors and sales.
Security cameras
Rather than going through an alarm company, many individuals are investing in doorbell alarms and security cameras that connect to their phones. Consider selling various brands of security cameras, ranging from low-end to top-of-the-line items.
Some security cameras are highly developed and have a lot of bells and whistles despite their affordable manufacturing prices. Find a solid quality product that will get good reviews. With electronics, you don't want to sell a poor-quality product since your reviews can take a hit.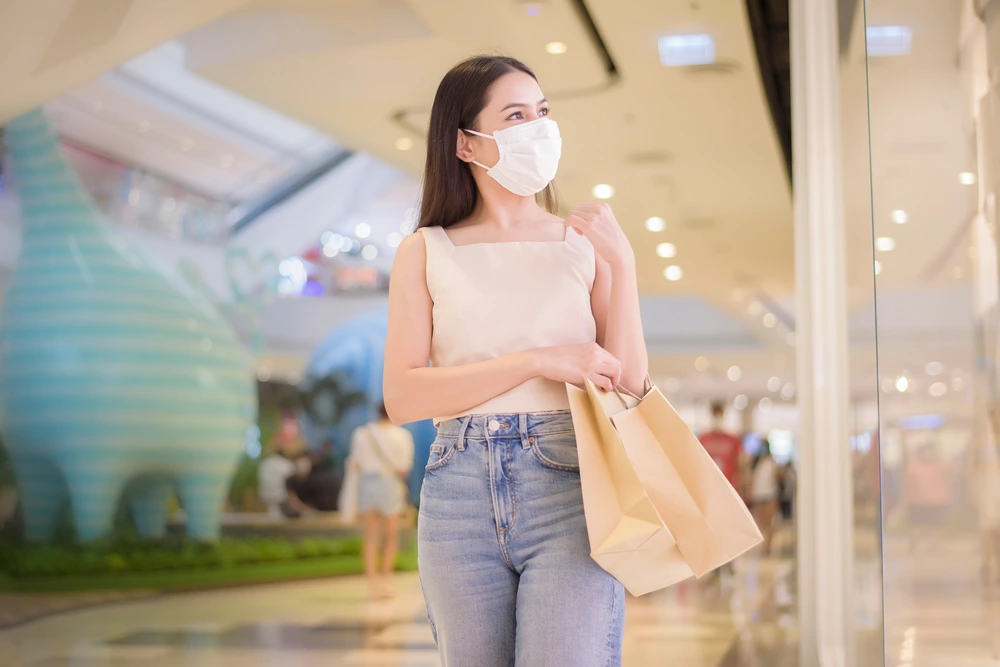 Face masks
For many, face masks are here to stay. A lot of people are embracing them as either a fashion statement or something to wear when they have a cold or flu. Even better, they come in a lot of designs and colors. Choose a type of facemask and sell a large variety of them. Consider dropshipping this product rather than holding stock.
Water bottles
There's a massive movement of people trying not to use disposable water bottles due to their environmental impact. Instead, people are investing in reusable water bottles. Consider selling bottles with different designs or a unique selling proposition, such as the ability to filter water through charcoal.
Pet supplies
Today, plants are the new pets, and pets are the new children. People baby their pets and want to do what's best for them, which means purchasing expensive toys, beds, treats, and training tools. Take a look at the unique pet supplies currently sold on Amazon to determine what you can sell.
Baby items
Babies outgrow things like clothing and toys quickly, which means they need new items frequently. Moreover, many babies will latch on to certain colors, shows, animals, and more. You can make a lot by selling niche baby items, either of a category (pacifiers) or a theme (space).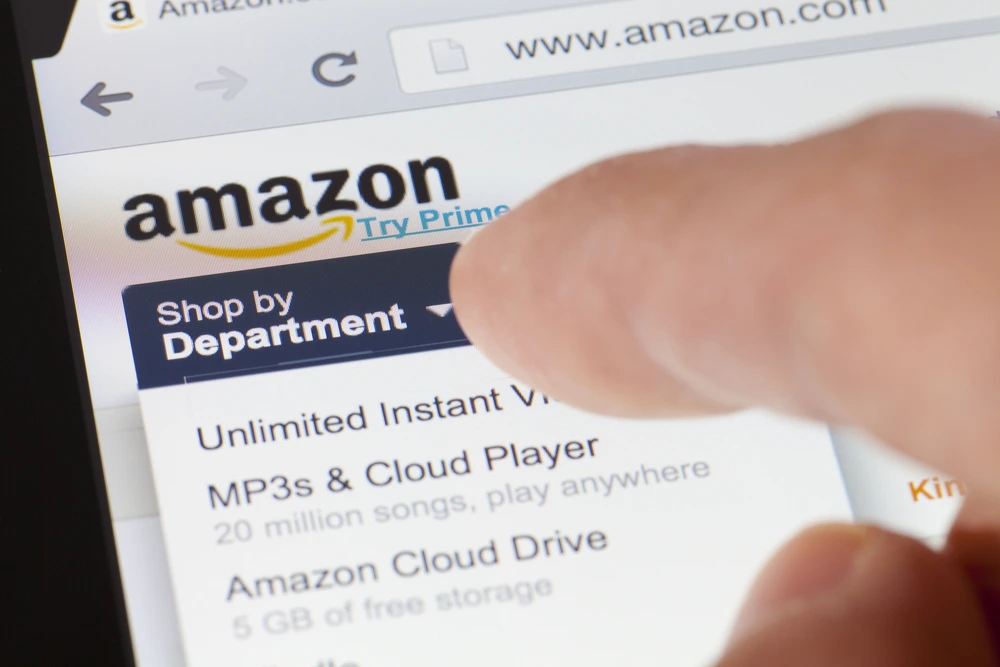 Popular Categories on Amazon
When looking for the best things to sell on Amazon, it's important to focus on your category and niche. The truth is that a lot of people are trying to sell on Amazon, but you want to go where the market is.
Personalized items like journals, coffee mugs, and entry mats tend to be popular because someone can look for something that defines their personality and hobbies, such as gardening or grilling.
Small electronics, like charging stations and fitness watches, tend to sell very well because people are constantly buying them.
People also tend to purchase home goods and home decor a lot, especially if the prices are low. This category includes items like throw pillows and posters. And, of course, people are always buying products for their pets and children.
Take the time to research, focus on a specific niche, and start to branch out slowly. Amazon can be a competitive space, so you need to deliver the best product at the right price to make an impact right away.  Regardless of the product that you decide to sell, make sure to create a product listing that's descriptive and optimized. 
The biggest mistake most Amazon sellers make is trying to grow too fast and attempting to develop their inventory too quickly. When they do this, they sacrifice product quality and customer experience and frequently end up closing their accounts.
To help you, here are some tips for finding products to sell on Amazon:
Check out Amazon's most popular products
Avoid prohibited items
Take a look at customer reviews
Leverage Helium 10's product research tools
It's also a good idea to look at your competitors and make sure you can sell at a lower price point without cutting into your profit. A high-profit margin, high-volume interest, and the proper keyword research can make a difference for your business. 
Finding the Best Products to Sell on Amazon with Helium 10
The nine products mentioned above are some of the best items to sell on Amazon. Even if you may not want to sell these specific items, study them closely to identify what makes them unique. Blue light glasses are beneficial for nearly everyone, they're easy to manufacture, and come in different colors and styles. Security cameras are something that almost every home needs, plus they're an item that individuals are willing to pay a reasonable price for to ensure quality. When in doubt, a niche-themed product or small electronics will be your best bet.
If you need further assistance, take a look at our collection of product research tools. From Trendster to our Profitability Calculator, our tools are specially designed to help your business find success on Amazon. 
Achieve More Results in Less Time
Accelerate the Growth of Your Business, Brand or Agency
Maximize your results and drive success faster with Helium 10's full suite of Amazon and Walmart solutions.