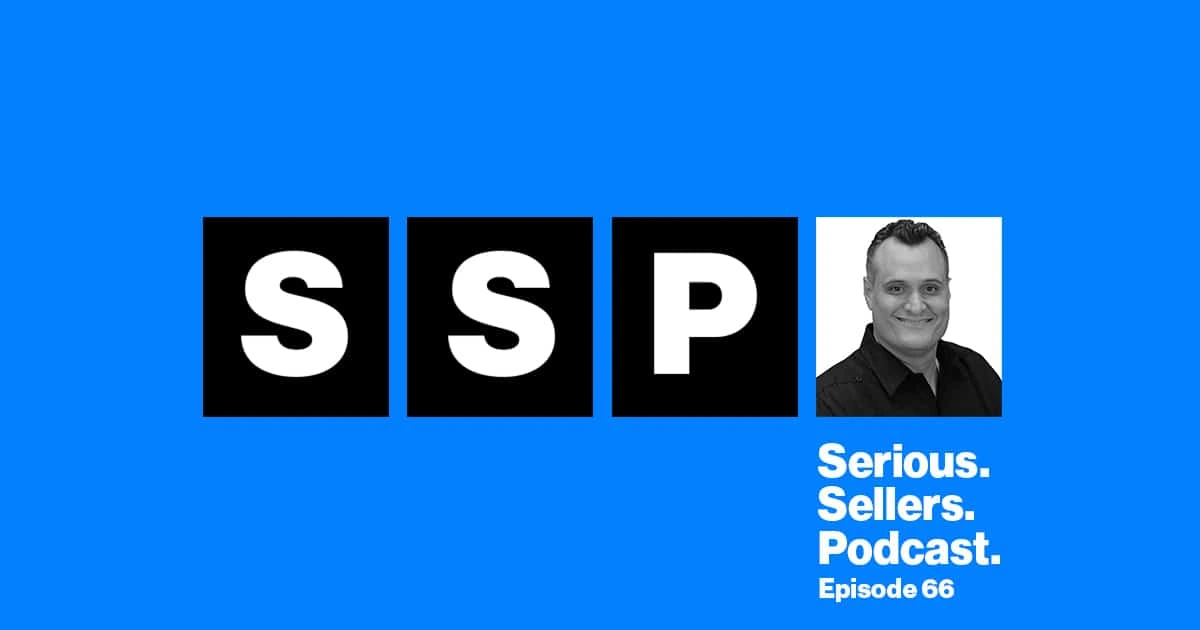 Posted on: September 24, 2019, By: Helium 10
Episode 66 – A 9-Figure Insect eCommerce Magnate Offers Amazon Marketing Strategies
Episode 66 of the Serious Sellers Podcast hosts Carlos Alvarez, a 9-figure insect eCommerce magnate and Amazon marketing strategy genius
Podcast: Play in new window | Download
Subscribe: Apple Podcasts | Android | Google Podcasts | Stitcher | TuneIn | Spotify | RSS
Imagine gazing out your office window on a warm day and thinking about going out for a little walk during lunch and simply not coming back. 
When Carlos Alvarez was in the 4th grade, he did just that. 
If you have school age children (and you don't want them to get any clever ideas) this is an episode that you might want to watch privately, because this story of truancy was the beginning of a hugely successful 9-figure Amazon eCommerce empire. 
On today's episode of the Serious Sellers Podcast, Helium 10's Director of Training and Customer Success, Bradley Sutton speaks with Carlos Alvarez about his very unique Amazon marketing strategies that have given him the nickname, the Wizard of Amazon.  
One of his aha moments came when after joining a Meetup group, he saw the passion and support that came from a shared purpose and quickly thought of a way to use the platform in his eCommerce business.  
Now, because of Carlos' innovative approach he was recently appointed as the first City Organizer by Meetup, serving as a liaison between Meetup.com and all other Meetup Organizers in the city of Miami.
Carlos might have been unhappy in a classroom but that doesn't mean that he didn't understand the value of hard work. 
He had always been an entrepreneur dating back to his school days. He started selling candy at the middle school as well as cutting grass and washing cars.  
They say that there's a woman behind every successful man, and in this case, as Carlos tells it, it was a very expensive girlfriend.  
He was working four jobs at the time but still couldn't seem to keep up.  
After finding out about selling on eBay and almost immediately running out of stuff lying around the house that he could sell, he discovered Alibaba.  
He quickly found a true niche product and literally couldn't keep up with demand. 
At that point, two pivotal events happened one after the other.
His family demonstrated their confidence in his business with a significant financial investment of 80 thousand dollars.  
Then . . .
He lost every penny when the new "factory" turned out to be a scam. 
Unwilling to tell his family that he had failed, and thinking only of creating seed money, he realized that he had very little left to sell. 
He did however have two semi-valuable snakes.
This is where Carlos' story takes a very unexpected turn. While at the pet store he overheard the clerk speaking with a customer about the cost of live worms going up and Carlos immediately thought to himself, "I'll dig for worms and I can sell those all day long."  
He must have dug up a fair number of worms because 12 months later, Carlos would sell his first insect business for over two and a half million dollars.  
In addition to having built and sold several brands in Amazon business categories including, grocery, apparel, kitchen & dining, beauty, electronics, supplements, coffee, and lawn & garden, Carlos is still selling insects because as he says, "In the insect space on Amazon, it's the wild west."
Listen to today's episode for more outside-the-box wisdom and stories from Carlos' wild ride on Amazon. 
In episode 66 of the Serious Sellers Podcast Bradley and Carlos discuss:
Enjoy this episode? Be sure to check out our previous episodes for even more content to propel you to Amazon FBA Seller success! And don't forget to "Like" our Facebook page and subscribe to the podcast on iTunes, Google Play or wherever you listen to our podcast.
Want to absolutely start crushing it on Amazon? Here are few carefully curated resources to get you started: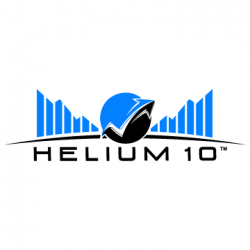 Latest posts by Helium 10
(see all)