#28 – Crear tu marca en amazon es la mejor inversión que puedes hacer
Amazon premia a los vendedores que tienen una marca registrada dándoles acceso a analíticos y herramientas sumamente útiles.
Originally published on: June 20, 2022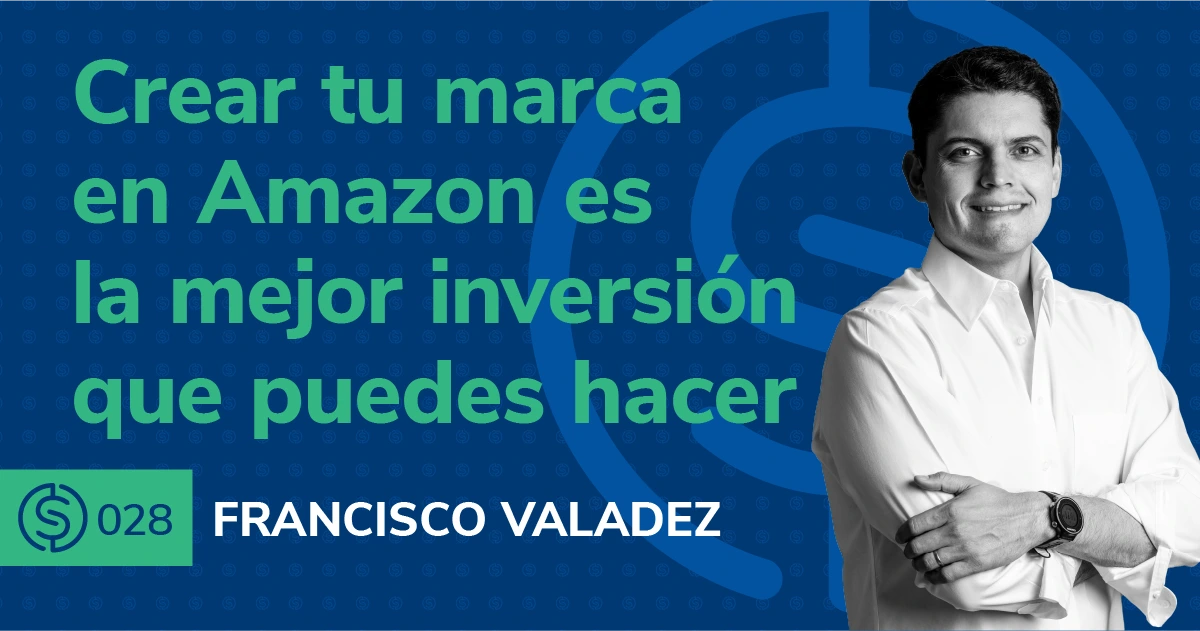 Seguramente has escuchado que la mejor manera de proteger tu marca es mediante el registro de la misma en el organismo correspondiente. Sin embargo, esta no es la única razón por la cual debes de registrar tu marca lo más pronto posible, sino también por todo el acceso a información que Amazon te da cuando estás registrado a su programa de Brand Registry.
Franciscoo Valadez nos acompaña en este episodio para contarnos sobre cómo nos podemos apalancar de estas funcionalidades accesibles a los dueños de marcas para crecer nuestras ventas.
¡No te pierdas este episodio!
En el episodio #28 de Serious Sellers Podcast en Español, platicamos de:
03:10 – "Francisco le da una segunda oportunidad a e-commerce".
09:00 – "Una propuesta de valor bien implementada, hoy en dia, es lo que tiene más impacto en las ventas"
11:30 –  ¿Qué herramientas te ayudan a subir tu tasa de conversión?
12:25 – "Nos debemos de enfocar en los 4 pilares: Vender más productos, a más cantidad de clientes, con más frecuencia y a un mayor precio,"  
14:10 –  "El costo por click va para arriba entonces tu enfoque debe de estar en lograr que tu listado venda mejor."
15:00 – "Si tienes tu marca registrada, obtienes más oportunidades para comunicar el  valor de tu marca dentro de Amazon"
18:00 –  "Debes de estudiar el comportamiento de compra de tus clientes, los demográficos, y otros analiticos ya que en Amazon se le vende a un estilo de vida."
19:15 – ¿De qué sirve la funcionalidad de "brand story"?
21:00 – Utiliza las campañas de seguimiento de  compra para incrementar el "customer engagement". Estas campañas las puedes aplicar a nivel de marca o a nivel de ASIN y durante un periodo de tiempo determinado.
22:50 –  "Es mejor buscar crecer en un 1% de manera constante que buscar el home run."
26:00 – Marcas que antes vivian en Amazon únicamente ahora buscan estar presentes en más de un canal de venta. 
---
¿Te gustó este episodio? ¡Asegúrate de escuchar los episodios previos para más tips para crecer tu negocio en Amazon! Y no te olvides de unirte a nuestro Grupo Privado de Facebook y de suscribirte a nuestro podcast en Apple o en Spotify.
Entérate de lo último sobre nuestros episodios en nuestro Instagram @Helium10. 
¿Estás decidido a dominar las ventas en línea en Amazon? Aquí te preparamos una lista de enlaces para ayudarte a lograr tu objetivo:
Everything for your business on Amazon.
Find out more about our products by signing up or speaking with one of our
Customer Success representatives today. With us in your corner, you can enjoy
more sales and increased engagement from your Amazon business.
Chat with a Support Specialist