#37 – Soy nómada digital y vendo en Amazon mientras viajo por el mundo
 El beneficio de vender tu marca es que puedes utilizar ese capital para lanzar más marcas y multiplicar tus ingresos.
Updated on: September 1, 2022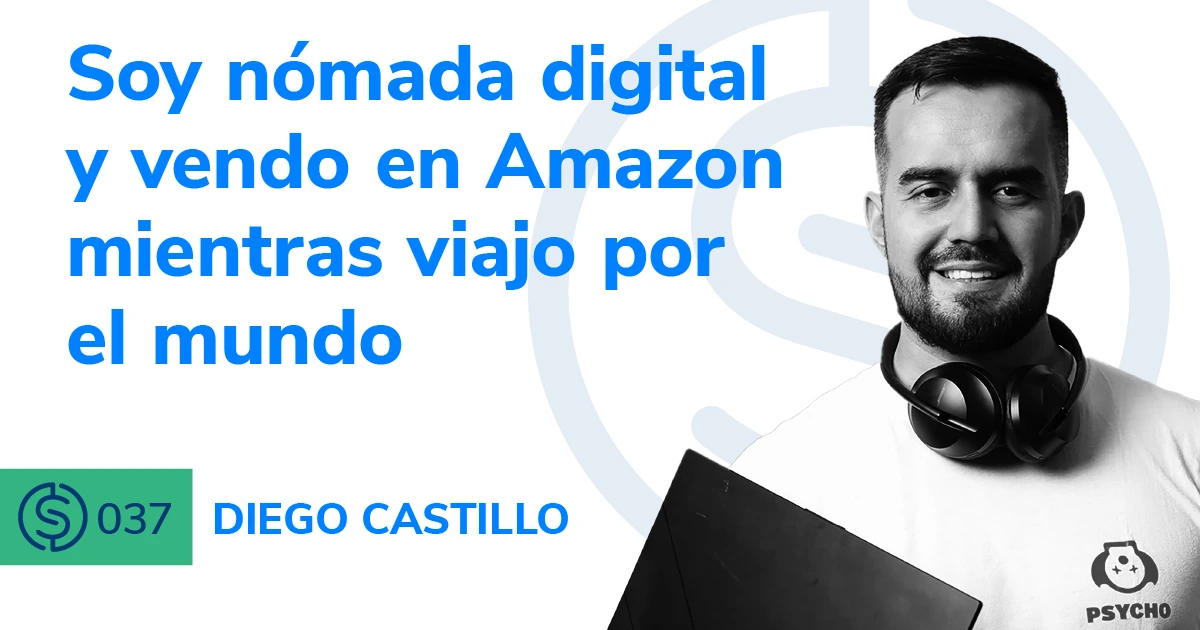 Diego Castillo nos acompaña en este episodio para contarnos su experiencia vendiendo su primera marca en Amazon. Ahora Diego, acompañado de sus socios, invierten ese capital para lanzar más tiendas y lograr vender esas a una valuación aún más alta.
Diego nos cuenta diseña su plan con el objetivo final como base para de ahi planear las tácticas y estrategias a implementar.
¡No te pierdas este episodio!
En el episodio #37 de Serious Sellers Podcast en Español, platicamos de:
02:00 – Diego nos cuenta como el deseo de poder viajar portadas partes del mundo lo motivó a dejar su primer negocio y comenzar a vender el línea
08:00 – Cómo seleccionar en qué ciudades vivir como nómada digital
11:00 – Diego vende su marca de Amazon y ahora, utilizando ese capital, lanza 3 tiendas más.
12:00 – La experiencia de vender la marca ahora les permite saber qué hacer para lograr una mejor valuación para sus nuevas marcas.
19:30 – Porque es tan importante para Diego encontrar un producto en su ciudad como parte de la validación de oportunidad de negocio de dicho producto
25:00 – Diego nos dice por qué es importante establecer de un principio que números queremos lograr para después trabajar sobre ese plan y desarrollar la estrategia.
30:00 – Diego decide cambiar de industria
36:00 – Diego nos comparte un tip para incrementar nuestra tasa de conversión.
---
¿Te gustó este episodio? ¡Asegúrate de escuchar los episodios previos para más tips para crecer tu negocio en Amazon! Y no te olvides de unirte a nuestro Grupo Privado de Facebook y de suscribirte a nuestro podcast en Apple o en Spotify.
Entérate de lo último sobre nuestros episodios en nuestro Instagram @Helium10.
¿Estás decidido a dominar las ventas en línea en Amazon? Aquí te preparamos una lista de enlaces para ayudarte a lograr tu objetivo:
Everything for your business on Amazon.
Find out more about our products by signing up or speaking with one of our
Customer Success representatives today. With us in your corner, you can enjoy
more sales and increased engagement from your Amazon business.
Chat with a Support Specialist