#30 – 5 eigene Markenprodukte in 1,5 Jahren durch Fremdkapital – so gehts!
Alles über Warenfinanzierung durch Fremdkapitalgeber für Amazon Händler. Roberts Erfahrung mit Fullservice Amazon Agenturen die Beratung und schlüsselfertige Amazon Produkte bieten.
Originally published on: July 3, 2022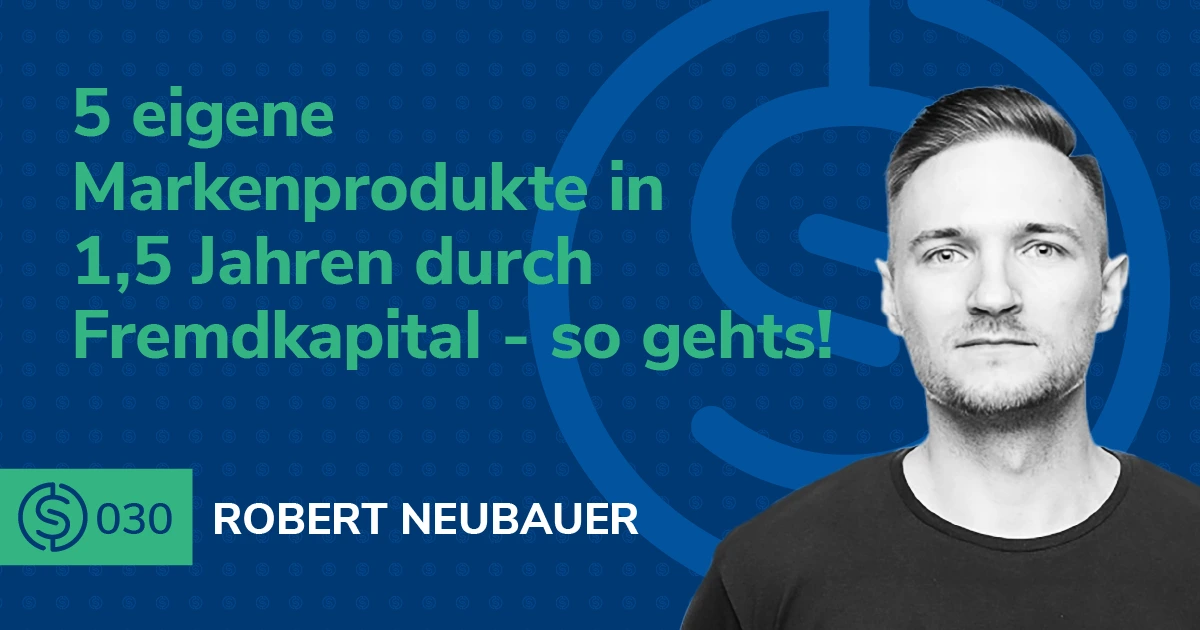 In dieser Episode erzählt uns Robert Neubauer wie er nach nur 1,5 Jahren als Amazon Händler ein eigenes Markenprodukt nach dem anderen starten konnte. Teils durch sein eigenes Kapital, teils durch das Budget von Fremdkapitalgebern. Er erzählt uns wie es für ihn mit der Warenfinanzierung funktioniert und welche Erfahrung er mit Agenturen hat die Amazon Produkte "Schlüsselfertig" für Händler auf den Markt bringen.
In Folge 30 des Serious Sellers Podcast auf Deutsch, Marcus and Robert diskutieren:
1:36 So hat Robert angefangen auf Amazon zu verkaufen
6:40 So hat er seine erste Produktidee gefunden
9:33 So schnell konnte er das erste Produkt auf den Markt bringen
10:10 Das ist seine Strategie sein Produkt einzigartig auf Amazon zu machen
12:27 Das ist seine Erfahrung mit Produkten aus Glas
15:13 So verlief die Produktrecherche und Produktstart über eine Agentur
19:24 Selber machen oder Agentur nutzen, was hat er daraus gelernt?
24:15 So verlief die Warenfinanzierung durch einen Fremdkapitalgeber
29:38 Das ist seine Strategie zur Produktrecherche
36:55 Marke selber anmelden oder Anwalt nutzen, das ist seine Erfahrung
43:23 Darum ist er Mitglied der AMZpro One Community von Jens Lindne
---
Willst du unbedingt damit beginnen, es auf Amazon zu vernichten? Hier sind einige sorgfältig zusammengestellte Ressourcen, die Ihnen den Einstieg erleichtern:
Accelerate Efficiency with Insights Dashboard
The all-in-one customizable dashboard for sellers and brands, designed to accelerate decision making through the centralization of data, insights, and action. A bird's-eye view of your business with personalized suggestions to unlock growth.
Learn More about Insights Dashboard